Green Bay Packers Draft Grades: Grading All of the Packers' 2012 Draft Picks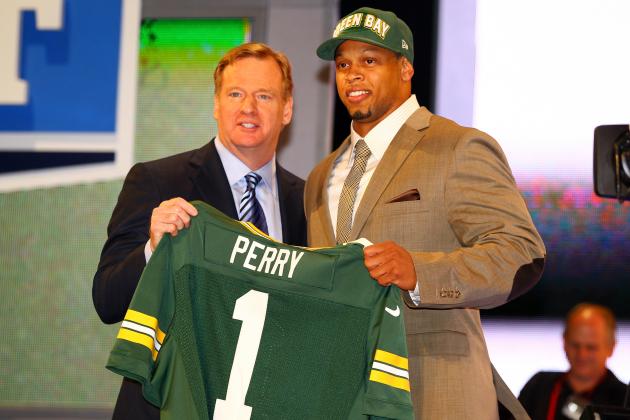 Al Bello/Getty Images

It's official. The 2012 NFL draft is over.
In it, we saw a huge amount of trades, partially due to the lower rookie contracts.
We also saw the Green Bay Packers trade up numerous times to grab players they felt could help them immediately.
Some picks are great, and some aren't.
How'd the Packers do on all eight of their draft picks?
Begin Slideshow

»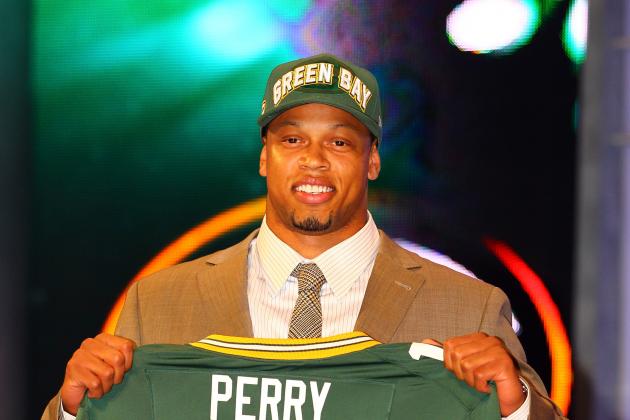 Al Bello/Getty Images

On the first day of the draft, the Packers addressed their biggest need by taking a player they'll convert to outside linebacker.
Though Perry will have to drop a few pounds (he's 271 pounds), he's an explosive player who rose with a great combine and great offseason.
Perry brings the Packers a pass-rusher opposite Clay Matthews and should be given every opportunity to win an outside linebacker spot.
He needs to become more consistent, play the run better and learn how to cover, but this was a great, high-upside pick.
Grade: A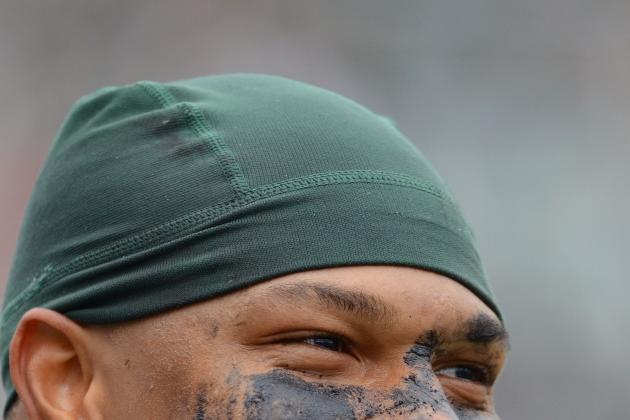 Mark A. Cunningham/Getty Images

The Packers traded their second-round pick and fourth-round pick in order to move up eight spots and grab Worthy.
Worthy, when focused, is an explosive penetrator who can get in the backfield in a hurry.
Unfortunately, he's often lazy and takes plays off. He's not in great condition either and looks a bit flabby.
This is your typical boom-or-bust type pick.
Grade: B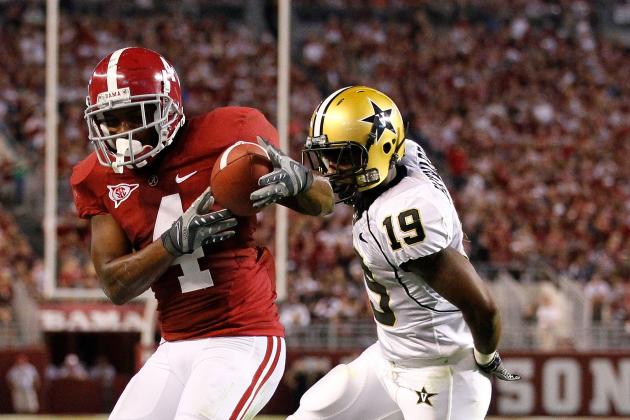 Kevin C. Cox/Getty Images

As a person who saw a lot of Vanderbilt games watching Aaron Rodgers' brother Jordan play quarterback, I can confirm this was a good pick.
The price the Packers paid, a third-round pick and a fifth-round pick, to move up 30 spots into the second round was nothing.
Hayward has great ball skills and is a playmaker in the secondary.
He should make an immediate impact.
Grade: A+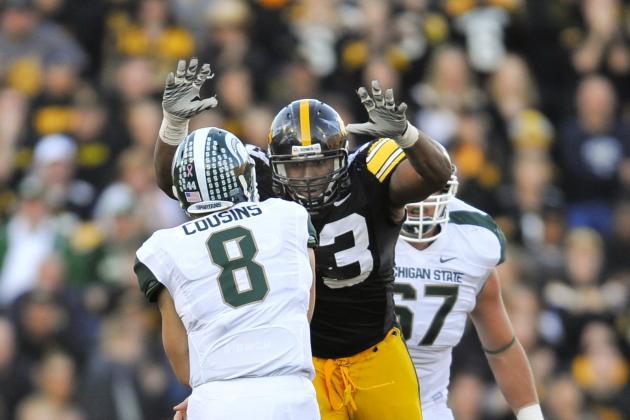 David Purdy/Getty Images

Daniels played as an undersized defensive tackle at Iowa but will have to gain weight even to play defensive end for the Packers.
Daniels is a good athlete who has exceptional quickness and initial burst.
He's a hard worker as well, and that bodes well for Green Bay's chances of getting a solid player out of this pick.
Though I initially deducted some points off this pick because I felt Chris Polk was of better value, Polk went undrafted and signed with the Eagles, so I can't do that anymore.
Grade: B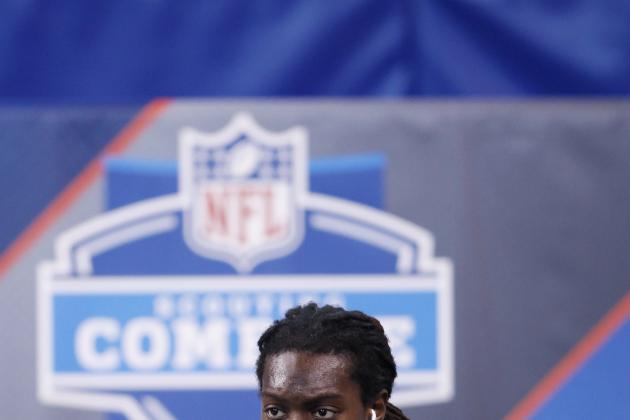 Joe Robbins/Getty Images

A relatively unknown player from small school Maine, McMillian is a pretty solid player.
He's not the most well-built safety at 5'11", 203 pounds but he's got solid size and ran a 4.56 40-yard dash which is nice.
McMillian isn't that good in coverage but is an excellent player against the run.
He has the makings of a future strong safety who might be able to put the heat on Charlie Peprah if he struggles late in the year.
McMillian will start off on special teams.
Grade: B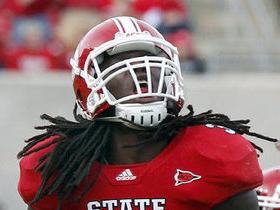 http://jerseyal.com/GBP/wp-content/uploads/2012/04/Terrell-Manning.jpg
I'm not even going to try and hide it, I love this pick.
While I'm not exactly sure whether he fits at inside linebacker or outside linebacker, Manning is an extremely athletic playmaker.
Manning likely won't see much playing time in his first year but is a player with upside as a pass-rusher.
The Packers gave up their sixth-round pick and two seventh-round picks in order to move back into the spot they had previously traded to the Patriots to grab Manning.
Grade: A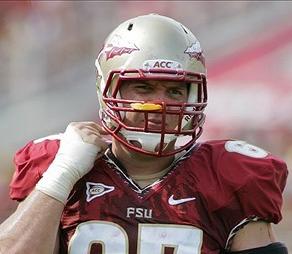 http://bloggingdirty.com/files/2012/04/5526964.jpg
A player who slid to the seventh round due to major health concerns with his shoulder, Datko was absolutely worth the flier here.
Though he only played in four games due to two shoulder injuries, Datko was a force for Florida State when he was healthy.
After a year in the league, Datko could become a starting-caliber tackle if he stays healthy.
This pick could reap massive rewards.
Grade: A+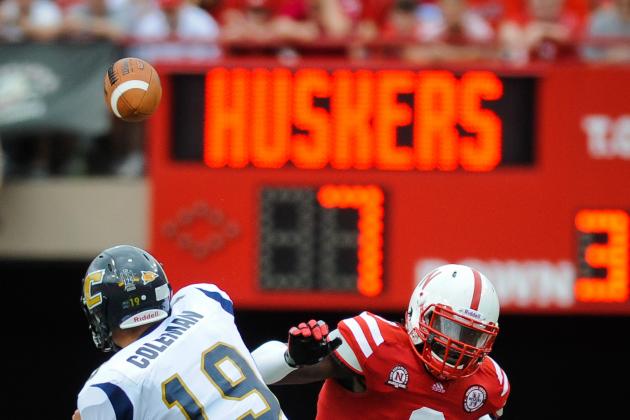 Eric Francis/Getty Images

Coleman certainly looks the part of a quarterback at 6'3", 233 pounds.
Coleman's stock was on a perceived rise after a great East-West Shrine game, but he was ripe for the picking with Green Bay's second compensatory pick in the seventh round.
The former Tennessee transfer has good physical tools including a strong arm.
He needs to have time to develop, but he has the look of the Packers' backup of the future.
Grade: A-