Detroit Lions 2012 Draft: Grades for Rounds 4 Through 7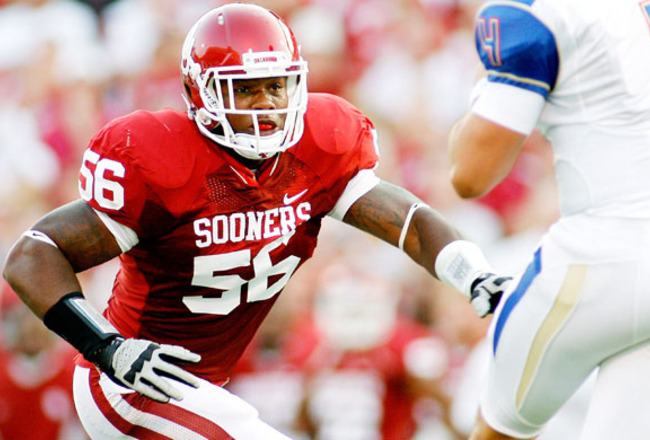 Ronnell Lewis

The 2012 NFL draft is complete and the Detroit Lions are undoubtedly thrilled with the bevy of talented players they obtained.
Over the last three days, Lions GM Martin Mayhew and coach Jim Schwartz stated their draft mantra repeatedly to media and fans: Draft best player available.
I'm sure in their mind, they adhered to that philosophy with each and every pick.
I'm not so sure, but who am I to argue. They managed to address their most pressing needs: upgrade the offensive line and defensive backfield.
Detroit's draft cannot be called perfect, though. Their Round 2 reach for WR Ryan Broyles was a head scratcher, and several picks in the later rounds have significant question marks attached to them.
With that said, Mayhew has earned enough trust to get a pass. An angry pitchfork-carrying mob won't be knocking down his door just yet.
I already graded the Lions first three picks in this article. So here are grades for the rest of the Lions draft—Rounds 4 through 7.
Round 4: Ronnell Lewis, OLB, Oklahoma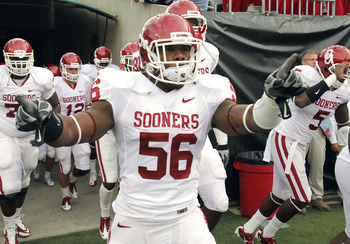 The Lions made one thing clear to start Day 3 of the draft: They were serious about adding talent to their pass rush.
The first sign was drafting Ronnell Lewis. The junior from Oklahoma was nicknamed "the Hammer" by teammates for the way he hits.
He has the speed and quickness to develop into a talented pass-rusher.
He isn't lacking in the strength department either. He was the strongest linebacker at the combine by doing 36 reps at 225 lbs.
CBSsports.com is clear about his weaknesses, though. He needs to develop better mechanics and secondary pass-rush moves in order to compete at the highest level.
He will have time to develop those skills while he watches and competes with Lions veterans Kyle Vanden Bosch and Cliff Avril.
During draft coverage, one analyst said Lewis might be the best special teams player in the draft. After reading a description of his style of play—a wild animal chasing his last meal—I think special teams would suit him well.
Give him a year or two under Jim Schwartz and Gunther Cunningham and Lewis could emerge as the Lions next great pass-rusher.
I think the Lions got good value here and with their defensive philosophy of constant quarterback pressure, upgrading with this type of player is never a bad thing.
I do think they could have looked for a running back here, though. They have serious durability concerns about their top three rushers and adding some depth would have been a smart move.
Grade: B
Round 5: Tahir Whitehead, OLB, Temple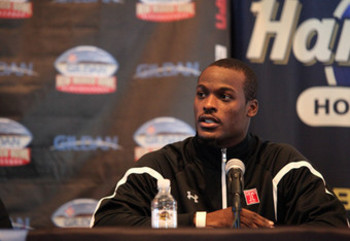 Detroit continued their mission to add pass-rushing talent in Round 5.
They did so by handing a fourth-round pick in 2013 to the Minnesota Vikings and trading up to land Temple Owl Tahir Whitehead.
Pro Football Weekly characterizes Whitehead as, "an undersized outside linebacker that struggles in a phone booth."
They do have a point. At 6'1'' and 225 lbs he will certainly have trouble bouncing off blocks and engaging with massive offensive lineman.
So he will never be a take-on power linebacker. Let's except that fact and move on.
He will be is a solid backup and special teams player, though. The Lions will want to take advantage of his speed and quickness by working him into some blitz packages as well.
I'm fine with the Lions drafting another linebacker here. Actually I feel better about it in Round 5 than in Round 4. However, because of Whitehead's significant limitations I have to give them a lower grade.
I also think OLB Terrell Manning from North Carolina State would have been a better value here. He's similarly undersized, but has greater all-around skill than Whitehead.
He was still on the board when the Lions selected.
Grade: C
Round 5: Chris Greenwood, CB, Albion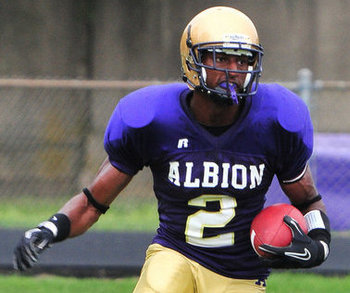 In my opinion this was the second head-scratching moment of the draft for Martin Mayhew.
Don't get me wrong, I was all for upgrading the cornerback position via the draft.
I don't have a problem with selecting multiple players at the position either because I know the Lions need the help.
Concerns are raised when the player selected is an unknown commodity from a Division III school.
That's not a knock on Division III schools. It's just a fact that the competition Chris Greenwood faced throughout his career at Albion was not exactly NFL-caliber.
It is also telling that he was the first MIAA player selected in the NFL draft since 1967.
To make matters worse, the Lions actually traded up to get him. They sent their pick later in the round and a seventh-round selection to Oakland.
I don't want to bang on Greenwood, though. By all indications he's a quality player. He was the MIAA defensive player of the year last season and led Albion to the conference title.
He is a Detroit native as well and according to Freep.com, his performance at the University of Michigan's pro day drew interest from as many as nine NFL teams.
Here's why: He ran a 4.3 40-yard dash and had a 43" vertical jump.
Despite these impressive statistics, Greenwood will be a developmental project for Detroit this season.
I have no problem with projects, I just prefer they be drafted in Round 7 not 5. I see too much risk here.
Grade: C
Round 6: Jonte Green, CB, New Mexico State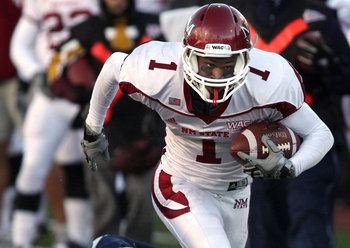 This pick proved that it wasn't just the fans that believed Detroit's biggest need was at the cornerback position.
The Lions believed it was, too.
It also proved that Alphonso Smith's days in Honolulu Blue and Silver are truly numbered.
According to CBSsports.com Jonte Green was ranked the 51st cornerback available in the draft and will need to bulk up if he wants to be an every-down player in the NFL.
He does have good speed, 4.4 in the 40-yard dash, and broke up a team-high 14 passes last season.
For the sixth round, I have no problem with Green's talent. His limitations are no greater than anyone else in these later rounds.
I do think the Lions would have been better off targeting a different position, though. Safety for example.
Justin Bethel from Presbyterian and Trenton Robinson from Michigan State were sixth-round selections and the Lions could have traded up to nab either one of them.
Given the injury histories of Detroit's top three safeties, adding depth at some point would have been prudent.
With that said, I can't complain too much about a speedy cornerback. Green will be tossed into the mix for the starting nickelback position
Grade: B
Round 7: Travis Lewis, OLB, Oklahoma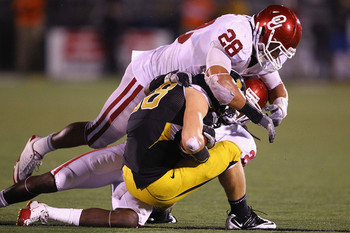 The Lions completed the double triumvirate by drafting their third outside linebacker, Travis Lewis, in the final round of the draft.
For whatever reason, the former Sooner fell at least a round from where he was predicted to go. So the Lions actually got Round 5 or 6 talent in Round 7.
I won't discount the Lions for drafting three linebackers and I won't do it for picking Lewis either. His limitations don't bother me.
What bothers me is the Lions should have grabbed the best quarterback available in this spot to be their third-stringer. It is a legitimate need
Why not get a young guy that the Lions could easily mold to fit their system?
Chandler Harnish out of Northern Illinois has upside, mobility and fits the Drew Stanton mold to a tee. He and B.J. Coleman from Chattanooga were both available when the Lions selected.
I also think they should have selected a rusher at some point in the draft. It didn't happen, but Round 7 would have been the perfect time to get a low risk, high reward prospect like Daryl Richardson from Abilene Christian.
He was still on the board as well.
Grade: C-
Keep Reading

Detroit Lions: Like this team?