2012 NFL Draft Grades: Best Picks of 5th Round in NYC
April 28, 2012

When you start getting down to the later rounds, your ability to evaluate prospects becomes critical. There aren't any consensus elite players and a lot of the prospects need work.
But every once in a while you see a prospect fall to you, and you can't let him pass you by. The fifth round of the 2012 NFL draft showcased several intriguing prospects, but some teams scored a touchdown.
Here are the three best picks of the fifth round.
Atlanta Falcons, No. 164: Jonathan Massaquoi, DE, Troy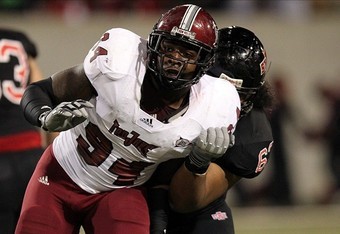 Jonathan Massaquoi has long arms, big hands and an outstanding wingspan. He can get to the quarterback with his quickness and has impressive closing burst. He has a lot of upside and taking him in the fifth round is a solid value. He also had solid production at Troy.  
Buffalo Bills, No. 144: Zebrie Sanders, OT, Florida State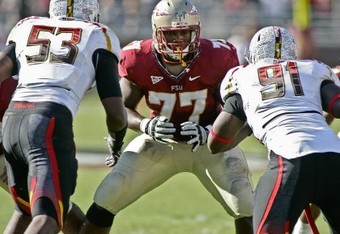 There was a time when Zebrie Sanders was being talked about as a second-round pick, and potentially a first-rounder. Well, whatever other NFL teams ignored, the Bills noticed. He is a work in progress, needing to add strength, but his length, ability to work the second level and versatility at both edges make him a great value in the fifth round. He could develop into a starter with some work.
Carolina Panthers, No. 143: Josh Norman, CB, Coastal Carolina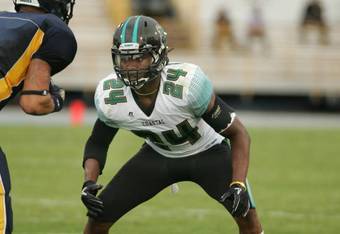 There are concerns about Josh Norman's speed (he ran the 40-yard dash in 4.62 seconds at the combine), but there is so much to like beyond that. He has good size, length, athleticism and fluidity, and his coverage skills are impressive. He's considered a great sleeper pick by many experts and he has the fearless mentality you love in a defensive player. Plus, he's a dog, not a kitty cat, so his former head coach David Bennett approves.
Follow me on Twitter. We can talk about the 2012 NFL draft together.