NBA Playoffs 2012: Game 1 Grades for the Sixers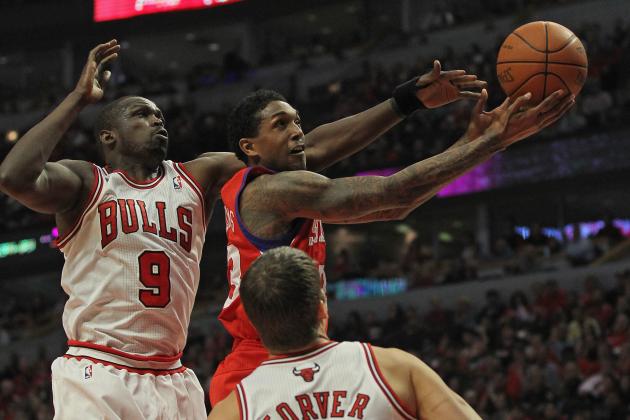 Jonathan Daniel/Getty Images

Entering Game 1, the Philadelphia 76ers knew what they were going up against. While the Chicago Bulls don't boast the star power of the Miami Heat or even the New York Knicks, they are the Eastern Conference's most balanced team, and they showed why they deserve the title of the East's No. 1 seed on Saturday.
The Bulls took down the Sixers 103-91 in a game that was surprisingly chippy and full of streaky shooting from both sides.
The Bulls were certainly the more consistent team on Saturday afternoon, shooting 51.3 percent from the field. Derrick Rose led the Bulls in scoring with 23 points but left the game late in the fourth quarter with an apparent knee injury.
After a Game 1 loss it's time to assess how the key Sixers players performed.
Begin Slideshow

»
Jonathan Daniel/Getty Images

On the surface Holiday's numbers don't appear poor, but he certainly was not a worthy adversary of Derrick Rose. Holiday finished with 16 points in 36 minutes and played fairly poor defense on Rose all afternoon.
Holiday was often caught defending the passing lanes and watching the ball instead of sticking with his man, and most notably was caught watching when Rose blew past him late in the third quarter, setting up a crucial Kyle Korver three that ended a Sixers' run.
For Holiday to improve he will need to get to the rim more with his jump shot beginning to fail him. He shot just 7-of-18 on Saturday.
Grade: C-
Jonathan Daniel/Getty Images

Turner was welcomed back to Chicago with plenty of boos from his hometown crowd, but he actually played a fairly solid game.
With Jodie Meeks clearly not capable of guarding the veteran Rip Hamilton, Turner was tasked with shadowing the three-time All-Star for the majority of the game. Turner's defense wasn't exactly stellar though, as he failed to switch off many ball screens throughout the contest.
Turner turned in 12 points on 4-of-9 shooting from the field and was one of the few Sixers who was capable of getting to the basket at will. Turner saw a serious bump in his minutes (29), and I would expect to see him garner similar minutes in the upcoming matchups.
Grade: B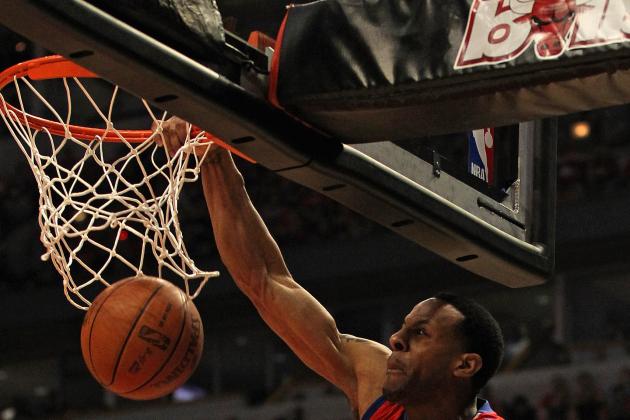 Jonathan Daniel/Getty Images

The main knock on Andre Iguodala has been his inconsistent shooting and his limited range. He didn't do much to silence his critics on Saturday.
Iguodala shot just 3-of-11 from the field, and although he was active on the defensive end, he didn't provide a consistent source of scoring.
Iguodala was great in transition as he typically is, finishing with highlight reel dunks on two separate occasions, courtesy of Evan Turner and a missed Thaddeus Young layup.
While his offensive numbers were down, it may have been due in part to the fatigue of chasing Luol Deng and Kyle Korver around all afternoon. Deng and Korver were constantly moving off of the ball, a tactic the Sixers could serve to implement into their stagnant offense.
Iguodala will need to pick up his production offensively if they hope to knot this series up 1-1 heading back to Philadelphia.
Grade: C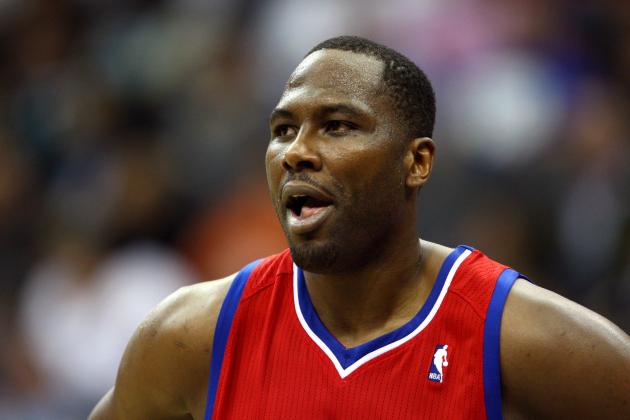 Chris Chambers/Getty Images

Easily the most productive Sixer on Saturday, the aging Brand provided the offensive consistency that this Sixers squad has been searching for all season long.
Brand finished with 19 points on 8-of-15 shooting and pulled down seven rebounds.
He struggled to make an impact on the defensive end as he and the collection of Sixers' big men were clearly over-matched by a physical Bulls' frontcourt.
Brand certainly exceeded expectations and even stood up for the younger Evan Turner when things began to get a bit chippy. You can see why Doug Collins loves having a player like Brand around.
Grade: B+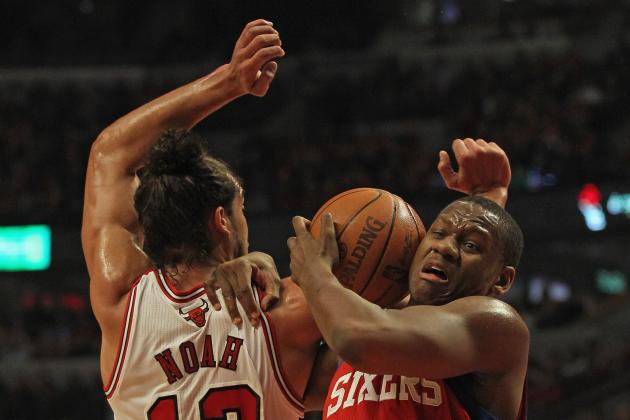 Jonathan Daniel/Getty Images

While rookie Lavoy Allen grabbed the start, Spencer Hawes saw some minutes off of the bench as well. After starting the season on a hot streak, Hawes has been absolutely inept on the offensive end, showing no physicality in the post and no confidence in his jump shot.
Hawes and Allen combined to score just nine points and were clearly overwhelmed by the size of Joakim Noah, Omer Asik and Taj Gibson.
The Sixers were out-rebounded 47 to 38 by the Bulls, and if that margin does not decrease immensely, this series could end in a sweep.
Grade: F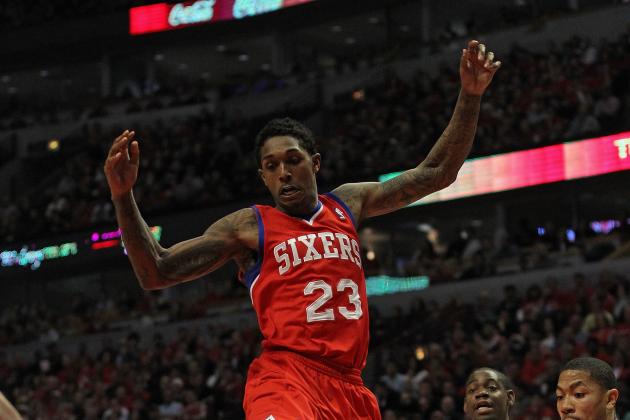 Jonathan Daniel/Getty Images

The Sixers' leading scorer in the regular season, Williams was a non-factor in Saturday's loss. Williams compiled just nine points on 1-of-6 shooting, as he was constantly pressured by Chicago double-teams at the top of the key.
Williams was denied the ball on several occasions and was forced into taking some ugly shots. Looking back at last year's first-round series against the Heat, Williams was a key contributor and a key reason why they stole Game 4.
If the Sixers hope to steal a game or two from Chicago, they must find a way to get the ball to Williams in better positions.
Grade: D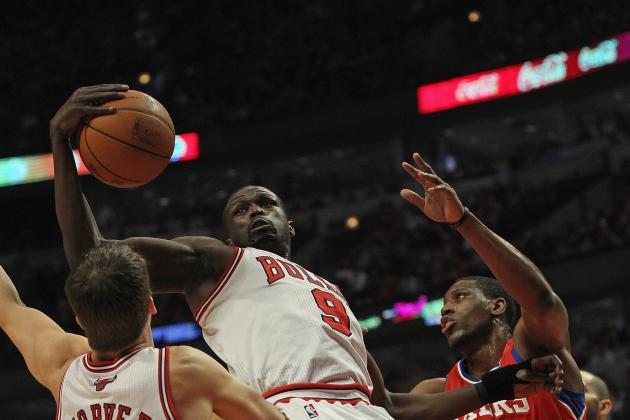 Jonathan Daniel/Getty Images

One of the more active Sixers in Game 1, Young showed why he's one of the league's most versatile players. Playing both the 3 and the 4 throughout this contest, he was a constant source of energy.
While he didn't contribute much on the glass (he pulled down just four rebounds), Young was active trying to force turnovers and finished the game with two steals.
Young finished with 13 points on 6-of-12 shooting and will be a big factor going up against the likes of Taj Gibson and Joakim Noah moving forward.
Grade: B-