NFL Draft 2012 Live Stream: Steals Who Make Third Day Worth Watching
April 28, 2012
Al Bello/Getty Images
With the 2012 NFL draft running hot, it's time to catch the live feed before the fun ends. Once it goes off air, you must catch up with all the wild action of the three-day long draft.
While watching all the way up to the third day may seem futile, some of the best players in NFL history have been selected in Rounds 4-7. Just ask Tom Brady.
All of the following players make watching worth it, but you should be watching anything NFL at this point. The need for football is really kicking in!
Where: Radio City Music Hall in New York, N.Y.
When: Thursday-Saturday, April 26-28
Live Stream: NFL.com
Day Three Steals
Round 4: No. 2—Lamar Miller, RB, Dolphins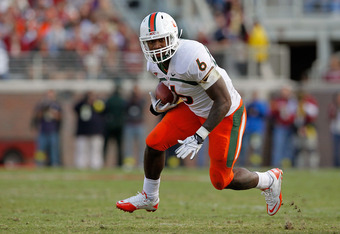 Mike Ehrmann/Getty Images
Many experts had Lamar Miller ranked as a first-round talent, but he ended up falling all the way to the fourth round. Instead of sleeping in and missing the first few picks, this is exactly the kind of epic fall that you can't afford to miss. The Dolphins get the steal of the draft.
Round 4: No. 17—Bobby Massie, OT, Cardinals
The talk of offensive lineman Bobby Massie sneaking into the late-first round was everywhere on Thursday and his selection on Friday when his name name being called Day 1 was guaranteed.
Whoops! After three full rounds, Massie fell 17 picks into the fourth round before eventually being taken by the Arizona Cardinals. If they can develop the young star, he can be a great NFL player over the next few seasons.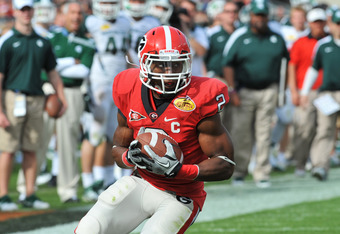 Al Messerschmidt/Getty Images
Round 4: No. 28—Brandon Boykin, DB, Eagles
With a need at the cornerback position in terms of depth and growth, the Eagles get an amazing pick that could develop into a solid NFL player. While Boykin's lacks the size to be a star, he has the tenacity to be a slot cover guy and wrap up his tackles. That's something Philadelphia missed big time last season.
Check back for more on the National Football League as it comes, and check out Bleacher Report's NFL Page to get your fill of all things football.