Mr. Irrelevant 2012: Need for Depth Makes Pick No. 253 Much More Relevant
April 28, 2012

Al Bello/Getty Images
There's one word that should bring hope to the young man that ends up being the last pick of the 2012 NFL draft, or Mr. Irrelevant, as we call him: depth.
Now more than ever, the need for depth at all positions in the NFL is a must. Players are getting bigger, faster and stronger, and that has inevitably led to a lot more injuries.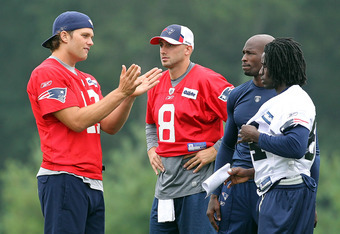 Jim Rogash/Getty Images
The NFL has always been a "next man up" league, and teams know that, so having a depth chart that they're comfortable with is a must. If the starter goes down, the backup should be expected to fill in and not miss a beat.
That can't happen without proper depth, though, and that's what makes the final rounds of the NFL draft so important to teams. They aren't drafting to find superstars or diamonds in the rough. They are drafting to fortify their depth charts and to perhaps find a player or two that can be productive in the future.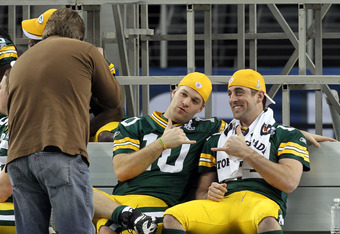 Ronald Martinez/Getty Images
Still, what are the chances that the 253rd pick in the NFL draft really finds himself in a relevant role?
Considering the way things are playing out, I would consider it pretty high.
You see, he's got this depth thing going fro him on two levels in 2012. As I stated, teams are looking to go one or two players deep on their charts, so that's a huge plus. But there is also still a ton of talent left on the board in this draft.
This year has given us one of the deepest drafts we have seen in a long time, especially offensively, so there are very talented players falling all the way down to the final rounds.
For instance, running back Chris Polk was projected as a late first-round pick by many, yet he still found himself on the board in Day 3. Polk is one example, but he's nowhere near the only talented player that has fallen to the drafts third day. Teams know this, and they understand that are getting valuable and talented players very late in this draft.
What does this mean for Mr. Irrelevant?
There's a good chance that he could be a very talented player due to the incredible depth of this draft.
The chances of his talent being high, plus the need for depth in this league will really play into Mr. Irrelevant's hands.
I dare say he may actually be relevant.