The Barcelona Complex: Setting the Stage for Timeless Footballing Clashes
April 28, 2012

On a Spring night in Barcelona, the history of football was seemingly re-written.  The dusted pages of a Spanish chapter that had seemed to last for ages were now covered with blue ink.
It was a game that encompassed every shade of color in the emotional palette. A center back for each team sustained an injury and left the match before the half. This was followed by John Terry's mindlessly-petty red-card on Alexis Sanchez, leading Chelsea to play a man down. Barcelona took the aggregate lead, Ramires oh-so silkily took it back, Messi vs. Cech, and a moment carried by Fernando Torres suddenly stopped the space-time continuum.
El Nino's engagement of a 50-yard one-on-one with one of the best goalies in the world felt more like the ending of FIFA '12 match I'd be watching my friends play on a Saturday night than an ending to a UEFA Champions League semi-final second leg.
The pale white storm of whisking blonde locks and unsure feet marooned toward destiny at a nauseatingly slow pace. Yet in two touches of the right foot at the right moment, every recessive deviation of the Spaniard's game in the past year was made null and void, at the same instance as the dreams of this legendary Barcelona team shattered onto the wet grass of the Nou Camp.
This game's lasting impact, though, will be felt ultimately in what it has shown us not about where football is now but about where it is headed.
It is hard to believe that a spectacle dripping with such theatrical advances could also be so full of academic revelations.  The entirety of this game's learning experiences lay within the minds of the Barcelona players, no credit at all being taken away from Fernando's special moment and Chelsea as a club.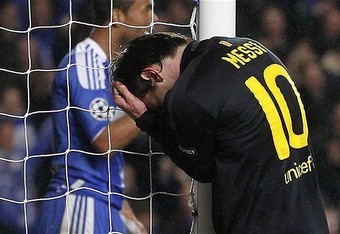 How could a group of such brilliant and insanely well-trained footballers, who for the past seven years have unlocked the darkest secrets of footballing genius and tactics and exchanged whispers with deities of their sport, be so furiously helpless when it mattered the most?
How could a team set on a crash course with immortality, a team that had erected their identity on delivering their most quality football in the most clutch moments, suddenly fail to be themselves?
The answer is simple, as it was their inability to be anything but themselves. 
They walked off the field, owning neither a victory nor a spot in the 2012 Champions League Final, only possessing the sickening knowledge that they had tried to do things their way to get the result they desired and failed over two legs. 
It is sad to think that the Barcelona players were content leaving the Nou Camp that night holding on solely to the fact that they never deviated from the Cruyff inspired, Guardiola system of playing, breathing and living.
It is not within the human realm of emotion to celebrate with insane elation and then lose with complacency and rationalization.  It is a philosophy that is complex and bold of the Catalonian outfit to attempt to implement. A philosophy which ties into what is both Barcelona's arrogance and their brilliance: displaying the utmost adherence to a tactical system at any and all costs; no matter the score, injury development, aggregate tie, weather conditions or any other twisted extra-dimensional scenario all you "Sliders" fans are thinking of right now.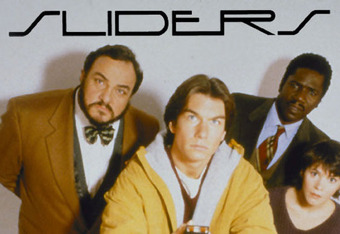 Yes, if Barcelona were on a soccer field riddled with synthetic grass and alien plasma mines, playing against dinosaur-robot/androids, in the snow, they would still try to deftly pass and poke their way into their opponent's goal and consequently their well-being into oblivion.
Such faith is an admirable thing.  But the laws of life and football present difficult obstacles for Barcelona.
The best soccer coaches in the world will train their players to adapt to the variability of the sport.  While defending, their players will anticipate every pass, every bounce, every deflection and when going forward, ruthlessly force their opposition to do the same.
And this Catalonian club, for the first 10 years of this century, has been a team that epitomizes excellence at displaying a versatility and creativity in their approach to scoring goals and ultimately winning games.  This singular act is an epic display of beauty in its own right.
But what Barcelona refuses to acknowledge is that sometimes life is ugly. When you get denied from your first-choice college, when that hot girl at the bar is taken, when your car breaks down on your way to work, one must always have a "Plan B"; an undesired but still effective alternative to the norm, as a means to ensure survival and success.
On this spring night at the Nou Camp, Guardiola's men failed to adapt.  They failed to show variability and creativity in attempting to score on 10 men. In the end, their relentless creativity crippled their ability to adapt the right way. 
The greatest footballing minds my generation will probably ever be privileged enough to watch stubbornly failed at implementing their glorified tactical philosophy on a depleted West London side who are currently sixth in the Premiership, for 45 minutes over the second leg. Some would pompously argue that it happened for 180 minutes, over both legs.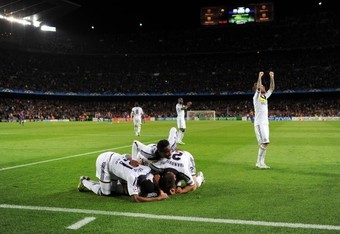 Adaptability is the most intrinsic concept in football, and in all sports for that matter.  And for the world's perennial footballing powerhouses, embracing such a concept is not at all as commonplace as it should be.
The world's top teams are conditioned, almost at a disadvantage, to play their football in a style specific to the opposition in their respective leagues.
When tactical and personnel-based curve-balls are thrown on the biggest of stages, we have seen some of Europe's most elite struggle in recent years:  Manchester United with FC Basel in Champions League and then even more glaringly with Ajax and Athletic Bilboa in the Europa League this year; and Barcelona in 2010 against Inter Milan and again against Chelsea in 2012.
For all of those who rejoiced with sore lungs and uncontrollably emoted when the unbeatable Spainards were finally beaten, they should note first that even though the Catalonians lost, they are still dictating the pace of the evolution of modern football, and have been since the turn of the century.
Chelsea's master class defensive performance was a spectacle created in response to the Barcelona system.  Chelsea FC does not notoriously play their strikers at left back to neutralize their oppositions; they have never played wingers at center back to stifle offensive chances. 
The growth and evolution of Barcelona's complex possession-based attack has forced the rest of the cells in the footballing Petri dish to expand and change in their defense. And for 90 minutes on Tuesday night in Spain, the Nou Camp was our Galapagos.  The weak had evolved efficiently enough to thwart the Barcelona way when it counted most.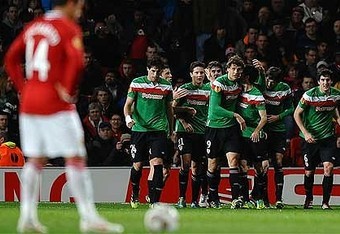 Barcelona, so well trained and driven by their DNA to execute the game a certain way, chose not to even entertain a change, and natural selection did the rest.
As sure as one can be of Barcelona's presence in next year's Champions League with every intention of winning the trophy, one can also be sure the team they will bring to that tournament will have undergone many tactical evolutionary changes of its own by that time...I would hope.
Let it be duly noted at this time, though, that the stubbornness of the Catalonians should not be overlooked.
It is hard to decide which spectacle is more frightening: an unchanged Barcelona side fueled by the determination of failure and retribution, or how big the impending evolutionary gap will be when the Catalonians finally complete their next phase of growth.
For the time being, the history of football unfolds as the evolution of Barcelona unfolds.  And that isn't such a bad thing to watch.