WWE Extreme Rules 2012: WWE in No-Win Situation with Brock Lesnar vs. John Cena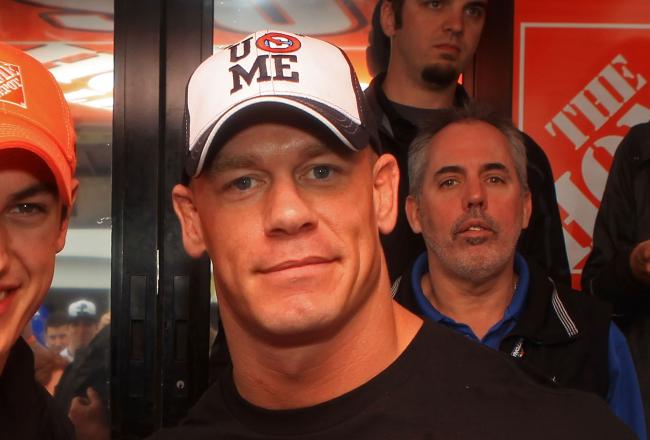 Matthew Stockman/Getty Images
It doesn't matter who comes out on top at Extreme Rules between John Cena and Brock Lesnar, because WWE is in a lose-lose situation regardless.
The best possible outcome would be some sort of no contest, but considering the nature of an Extreme Rules match, that looks unlikely at this point.
Brock Lesnar is being represented as a cold, calculating and unforgiving outsider. This is an exceptional move by WWE given Lesnar's time away and stint with UFC. Yet are we supposed to believe that the company's newest top heel will lose in his first match back in over eight years?
Come on now, we're not that stupid. If Lesnar loses, he's a complete joke. He'd look like an even bigger joke than Chris Jericho has been since his return. It's been obvious since this match was announced that Lesnar would win, especially since WWE put The Rock over John Cena at WrestleMania in his return to singles action.
That's my biggest problem with this match happening right now. Granted, Vince McMahon needed something huge and it doesn't get much better than bringing Lesnar back.
Yet Cena is the top man in the company. Nobody gets the crowd going like Cena. He's the top promotional man in the business and his dedication is off the charts. He's the true workhorse of the WWE and now he's being treated as a welcome mat for returning superstars.
Cena is the one man WWE has been able to count on the past decade and now he looks like nothing more than punching bag. First The Rock, then Lord Tensai and now Lesnar at Extreme Rules. Sure, somebody could have a far worse losing streak, but Cena of all people should not.
Cena deserves better than having to lose to outsiders, yet here we are. WWE has backed themselves in a corner and they'll have to do something mighty creative to work their way out of it.
This article is
What is the duplicate article?
Why is this article offensive?
Where is this article plagiarized from?
Why is this article poorly edited?