2012 NFL Mock Draft: Day 3 Thoughts for the Steelers, Browns, Ravens and Bengals
April 28, 2012

Christian Petersen/Getty Images
Saturday's four rounds mark the final day of months of NFL draft preparation for all teams in the AFC North. Rounds four through seven present great opportunities for each squad to bring on some diamonds in the rough as well as build some serious depth.
Now that the second and third rounds are over, we can get a better idea of just where the Steelers, Ravens, Browns and Bengals need to focus their attentions for the remainder of their picks. Let's take a closer look at each team's remaining needs.
Remaining Picks: Round 4—100, 120 (from Broncos); Round 5—160; Round 6—204, 205; Round 7—245, 247

Clearly, the Cleveland Browns' focus in the fourth through seventh rounds need to center heavily around wide receivers. They have their running back, their quarterback, their offensive tackle—in fact, they now have another defensive tackle—but they need more aerial weapons.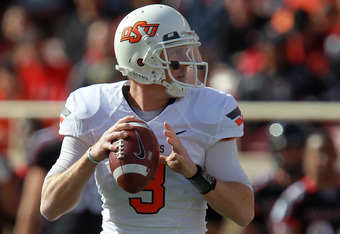 Ronald Martinez/Getty Images
After taking Trent Richardson and, boldly, Brandon Weeden in the first round, they picked up offensive tackle Mitchell Schwartz (who will start immediately at the right) and defensive tackle John Hughes after trading down in the first.
Hughes is largely unknown, but is likely going to be plugged into their defensive line rotation in his rookie year to help stop the run, which is a huge area of concern for Cleveland right now.
But now that they've made these picks, the rest of the draft really needs to seriously focus on receivers. It doesn't matter who at this point, as long as the receivers (and I do mean more than one) are the best available at the time.
Beyond that, Cleveland should look for some linebacker depth and maybe take a flier on a safety.
Remaining Picks: Round 4—116; Round 5—156, 166 (Patriots), 167 (Giants); Round 6—191; Round 7—None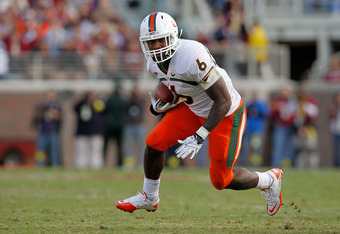 Mike Ehrmann/Getty Images
Of any team in the AFC North, the Cincinnati Bengals have the most leeway. For the most part, they'll be able to use their remaining picks on the players they like the most, fit their system the best and have the highest chance to contribute or seriously compete right away.
The Bengals managed to meet their major needs in the first three rounds, getting a high-caliber cornerback in the first round (Dre Kirkpatrick), following it up with an excellent offensive guard (Kevin Zeitler), and snagging two more defensive linemen (Devon Still and Brandon Thompson) and a receiver (Mohamed Sanu) in the second and third.
Now, the Bengals can be creative. Things aren't as make-or-break anymore, so expect the Bengals to loosen up in the final rounds.
Remaining Picks: Round 4—98 (Vikings), 130; Round 5—169; Round 6—198; Round 7—236

It's been a pitch-perfect draft for the Ravens thus far, but there's still more work to be done. They've had some success maneuvering up and down the draft order over the past two days, and it's worked to their advantage.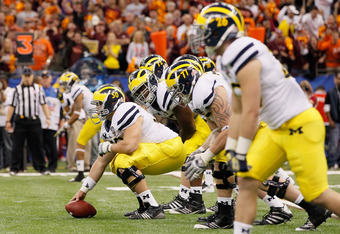 Kevin C. Cox/Getty Images
They landed Alabama outside linebacker Courtney Upshaw after trading out of the first round down to 35th overall in the second, and followed that up with offensive guard/tackle Kelechi Osemele. Then, Baltimore surprisingly moved up from 91 to 84 to draft Temple running back Bernard Pierce as an excellent No. 2 for starter Ray Rice.
Remaining for the Ravens, however, is additional offensive line depth, and wide receiver. Defensive backs and linebackers who can contribute to special teams coverage will be of high priority.
But they can get a steal at center in Michigan's David Molk, who remains on the board. He'd be worth grooming this season to take over for Matt Birk in the next.
Remaining Picks: Round 4—119; Round 5—159; Round 6—193; Round 7—231, 240, 246, 248

After scoring big time on offensive line in the first round, by landing Stanford guard David DeCastro seemingly by accident, they followed it up with another player who will likely be protecting quarterback Ben Roethlisberger from day one—Ohio State's Mike Adams, an offensive tackle.
That's a great start for Pittsburgh, meeting a serious area of need early on. They might actually grab another offensive lineman in day three, but the number of other needs dictate this may no longer be such a major priority.
The Steelers should be looking for linebacker depth. Yes, they took Miami linebacker Sean Spence in round three, but I don't see Spence ultimately playing as a 3-4 backer for Pittsburgh.
Jared Wickerham/Getty Images
Think of this: Spence is primarily thought of as a 4-3 linebacker—he's a bit smaller, but he's fast, great at tackling and blitzing and has great instincts. He's been scouted as having strong safety potential and he fits the mold as a Troy Polamalu-type.
Or, maybe a Carnell Lake type. Lake was a three-year starting outside linebacker for UCLA in the 1980s before being drafted by the Steelers and shifted to safety, where he racked up accolades and made the All-1990's Team.
Lake is now the Steelers' defensive backs coach; perhaps he sees a bit of himself in Spence. Therefore, Spence is not a linebacker, in the Steelers' system, meaning they still will need depth additions at pass rush.
Beyond that, Pittsburgh can focus on best available players, with an eye towards running backs, receivers and perhaps a tight end.