San Francisco Giants: Checking Up on 2011's Draft Class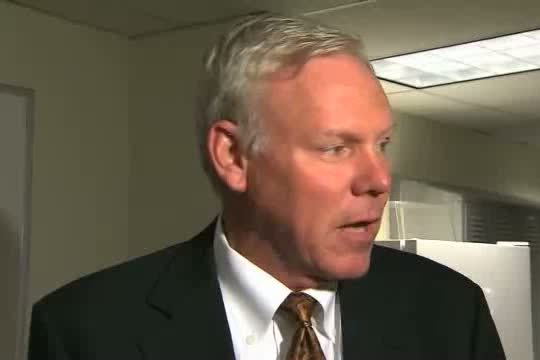 Giants Scouting Director, John Barr
With the San Francisco Giants' recent success, the organization has unfortunately paid the price in high draft picks as we the fans pay the price in increased ticket prices.
Despite the lack of high-profile, early-round picks, the Giants did quite well in the 2011 draft, nabbing a combination of low-risk, well-rounded players and high-risk, high-upside players. Overall John Barr, pictured above, and company have done an excellent job at accumulating value throughout all rounds of the draft, and 2011 looks no different. Here we'll take an early look at how their first 10 draft picks have looked in their first games of professional baseball.
Begin Slideshow

»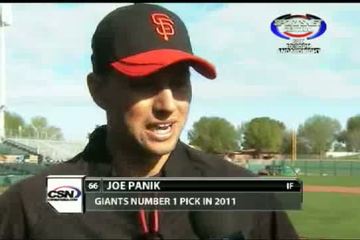 When the Giants drafted middle infielder Joe Panik with their first-round pick, a lot of Giants fans, including myself, didn't care for the choice.
Panik lacked that fountain of talent: that sort of sexy, infinite upside that fans and franchises like to dream on in the first round. Since then, especially as the saga of black hole-hitting middle infielders continues, I think I speak for most fans when I say we've really warmed up to the guy. After watching the first month of Giants' baseball, I find my attitude has shifted from "show me the talent" to "you had me at middle infielder."
While lacking any truly dominant tool or ability, Panik's game is pretty solid all around, with his best skill being an overall great approach at the plate. As Baseball America says, "scouts rave about Panik's disciplined, polished approach and strike-zone awareness." For a middle infielder, this is very exciting, as Giant's fans haven't seen a middle infielder who can hit since the Bonds era.
Since he was drafted, Panik has had three stints with three different teams in the Giants organization: 304 plate appearances in Salem-Keizer, where he hit .341/.401/.467 and made serious strides to endear himself to his new team; an All-Star worthy effort in the Arizona Fall League, in which he hit .323/.394/.473; a short 10-game look in spring training in which he hit .429.556/.714; and his current stint with the San Jose Giants, which is so far going quite coldly, as Panik is only hitting .221/.323/.291.
Still, cold starts aren't uncommon or terribly meaningful and there are good signs, despite the bad numbers. Namely, he's still walking more than he strikes out (13 vs. 10), which is always pretty impressive on its own.
Panik should settle in nicely and eventually become one of the best-hitting Giants' middle infielders in recent memory, most likely complimenting current and hopefully future shortstop Brandon Crawford from the other side of the infield.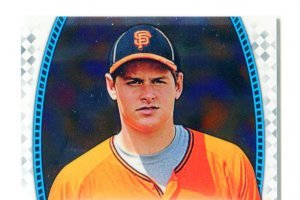 When a pitcher gets picked by the Giants in the early rounds, he's already got my attention. With the Giants' recent track record in developing pitchers—especially high school pitchers—it is hard not to already have faith that this guy is going to succeed.
Still, his game is fairly raw since Crick is still relatively new to pitching, having mostly played first base up to his junior year in high school. But with his 6'3'', 225-pound physique, age and ability, the Giants are more than eager to work on developing what should turn into a very valuable starting pitcher.
Crick, who features a low- to mid-90's fastball along with a curve and slider, has so far been a work in progress over his time in a Giants uniform. To be fair, that's to be expected from a player out of high school. He had a seven-inning cup of coffee in the Arizona League last year, in which he got rocked pretty hard. He walked a lot of guys (eight walks over seven innings) and got hit a lot, but the silver lining was his ability to strike guys out (eight strikeouts).
So far in his first four starts in the Sally League this season, he's kept the "work in progress" label, as he continues to have control issues (14 walks over 15.2 innings). But he has still been very difficult to hit, as he's only allowed four earned runs and nine hits through 15.2 innings to go along with an impressive 19 strikeouts.
There are some good signs from his time so far, and if he can slowly gain some consistency in his control, the Giants could have a quality major league starter on their hands. Still, the faith we have in these young high school pitching prospects might be foolish, as players like Cain and Bumgarner have spoiled us into expecting their ceilings instead of the reality, which is that most high school pitching prospects flame out.
Here's to hoping the Giants keep beating the odds.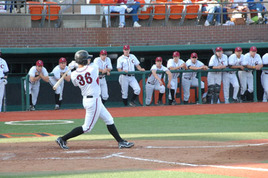 With their third pick in the draft, the Giants padded their system's catching depth with another well-rounded catching prospect. Susac joins the young and talented Tommy Joseph and the recently-promoted Hector Sanchez as potential above-average major league starting catchers. Combined with the Giants' current MVP-quality catcher, the Giants boast the best and deepest catching position in the game.
Out of the three catching prospects, Andrew Susac might be the most likely to make it as a big-league starter. He's got a good frame at 6'2'' and 210 pounds, a great arm, natural athleticism and a good bat that's still improving. He has excellent bat speed, surprising power and a level of patience that's usually acquired through years of experience.
He will need quite a bit of time in the minors to polish his game and adjust to the rigorous requirements of being an everyday starting catcher.
So far, Susac hasn't turned his promise into the kind of start we would have hoped for, but after only 67 at bats in San Jose, he's still on the right track. His .239 batting average, .343 slugging percentage and 24 strikeouts leave a lot to desire, but he's still maintained a fairly good on-base percentage of .338 with his exceptional plate discipline. He's been better recently and is slowly improving on his cold start, as he's hit a very promising .294/.400/.471 with three doubles and a big fly in his last 10 games.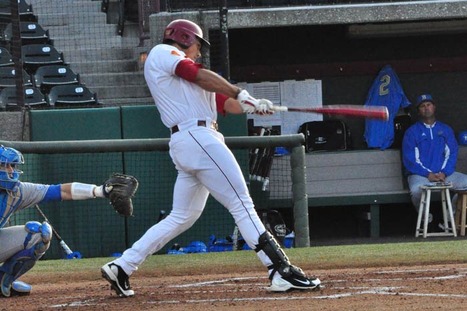 When the Giants' turn to pick in the third round came, they jumped at another chance to get the powerful Ricky Oropesa, who was expected to go in the second round.
Ricky Oropesa, who stands at 6'3'' and 225 pounds and features a classic, strong, high-ceiling baseball body and natural athleticism, has played a lot of third base, first base and even pitcher over his college days. Still, the Giants plan to use him primarily as a first basemen to focus his efforts on his classic, powerful left-handed swing.
As the Giants are no longer a losing team, they've been forced to target somewhat riskier players if they still want that upside, and Oropesa is a good example of this strategy.
After a monster campaign in his junior year in college, in which he posted .353/.434/.711, 20 HR and 7 SB in 235 AB, Oropesa saw his stock drop with a relatively lackluster senior year. Still, by most standards .322/.402/.481 and 7 HR in 208 AB is a pretty great year and the drop-off was most likely a blessing for the Giants, as it enabled them to get him when they did.
So far in his professional career, Oropesa has gotten 75 at-bats in the hitter-friendly California league as a San Jose Giant. He is off to a very mediocre start, though, as his power has been fairly shy up to this point. But his .267 batting average and .344 on-base percentage aren't too bad and show some promise.
The Giants are still anxious to see that power come out in droves before Oropesa can start think about taking the next step in his professional career and head to the horrible hitting confines of the Eastern League, where many a hitting prospect have gone to perish.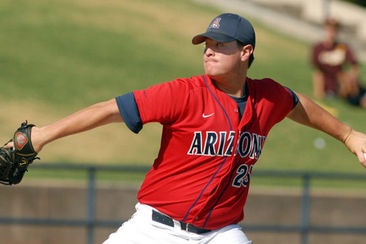 So here's the good news about Bryce Bandilla: he's a left-handed pitcher with plus-plus velocity. And by plus-plus I mean he kisses 100 mph.
Once you've picked your jaw off the floor, we can get to the bad news: he's got pretty terrible control. Shocking, I know, but this is another one of those classic high-upside lefties who will most likely flame out a la Steve Dalkowski but just might make it the majors and dominate.
At this point Bandilla is primarily a fastball pitcher, as he throws his fastball about 85 to 90 percent of the time, which is fair enough considering how unhittable it is. He also features a potentially plus change-up that accounts for the other 10 to 15 percent and helps keep hitters off balance.
Apparently he can also throw a slurvy slider, but he lacks the confidence to break it out during games. Somewhere in his development, he'll probably have to learn or improve a breaking pitch, but at this point his aforementioned control issues are still first on the fix-it list.
So far in the Sally League, Bandilla has been turning heads with the velocity as well as the results. Through 11 innings, Bandilla has allowed eight hits, three earned runs, no home runs and six walks to go along with an impressive 12 strikeouts. The walks are still obviously a concern, but his development is still going surprisingly well, all things considered.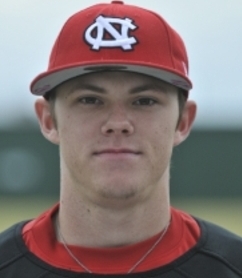 With their sixth pick of the draft, the Giants went back to the pitching well with University of Oklahoma product Christopher Marlowe. Marlowe was one of the riskier arms in the draft, as his high-effort release and relatively small stature suggest that his mid-nineties fastball could be in for some serious decline.
That didn't stop the Giants from picking him up in an effort to do what they do best: develop great, homegrown pitchers.
In addition to his mid-nineties heat, Marlowe features a crisp and relatively advanced curveball that keeps hitters off-balanced and gets him plenty of strike threes. Still, Marlowe's biggest issue is his inconsistent control, which has led to plenty of ball fours, hit batsmen and wild pitches.
After long being touted as an elite reliever, it seems like the Giants might try to transition Marlowe to a starter, as he's already made four starts in the Sally League. So far this plan has worked out pretty well, as he's 16 hits and nine walks to go along with 16 strikeouts in 17.1 innings.
If Marlowe is going to stick as a starter or even as a reliever, he's going to have to learn to control his pitches and limit his walks as his career continues.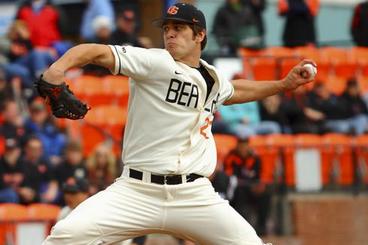 Here's another high-risk, potential bargain pitcher who the Giants hope can stay healthy and ride his talent to the show. Before missing significant time with Tommy John surgery, Osich would have been a Round 1 talent, throwing 97 mph. heat as a lefty. Post-surgery, he's become much more of an injury concern, leaving most teams too apprehensive to draft him, but he still features some really good attributes.
At this point, Osich features a 92-94 fastball that could potentially get even hotter as he distances himself from surgery. He also features a pretty solid change-up that keeps hitters off-balance, as evidenced by his famous no-hitter against Trevor Bauer and UCLA, in which he walked one batter and struck out an outstanding 13 batters.
So far it appears that the Giants are going to try to preserve Osich's arm as a reliever, as he's appeared in eight games for the San Jose Giants. The results have been pretty stellar as he hasn't yet allowed a run, while allowing six hits, two walks and an impressive 10 strikeouts. If he stays a reliever, Osich could move through the Giants system very quickly and potentially make it on the team by 2013.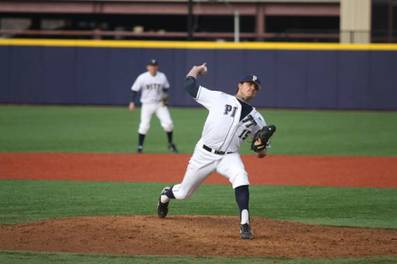 Raymond Black has definitely been a pitcher lost in the crowd in the Giants 2011 draft class. Of course at an intimidating 6'5'', Black has never been lost in a crowd and will work on harnessing his impressive size and strength as he tries to improve his pitching.
Like most Giants college prospects, Black essentially throws one pitch: a mid-90s nasty fastball that is the reason he's here. Still, given his size, the organization and Black are hoping that his fastball can gain a little speed as he fills out and continues to develop.
So far, Black has yet to throw professionally, which is a little concerning. Still, it doesn't seem as if he's injured, so hopefully his season will begin shortly.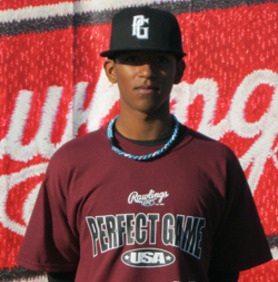 With their ninth pick, the Giants took high school shortstop Jean Delgado. Delgado is the typical speedy, defense-first shortstop who will have to develop enough power to keep his bat viable. His small 5'11'', 150-pound frame doesn't stop him from taking a "might cut," as Jon Miller would say. Hopefully, as he continues to grow and develop he can gain some size, which would be a huge help if he wants to become a starting shortstop.
As it stands, Delgado will most likely develop into a Manny Burriss clone, one who will hopefully realize his potential instead of being derailed by injuries and change-ups like Burriss. If he and the Giants could develop his bat into something playable, they could have a pretty valuable asset on their hands, albeit a few years down the line.
So far in Delgado's professional career, he has had mixed results with some good and bad signs. In 71 at-bats in the Arizona League, Delgado hit a measly .225 batting average with only four extra base hits (at least one was a home run) and three caught-stealings to only one stolen base. The silver lining was his impressive .385 on-base percentage and 16-18 BB/K ratio.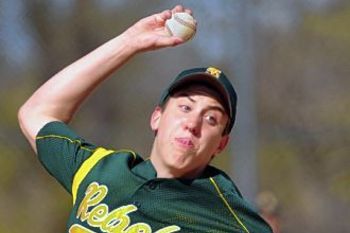 To round out our list, we have right-handed pitcher Derek Law, who signed with the Giants after two years at Dade Community College in Florida. At 6'3'', Law features a surprisingly pedestrian fastball that averages 87 to 90 mph but can touch 93. His real weapon is a plus slider that should continue to develop as a nasty off-speed offering.
Law will most likely be developed as reliever, as the Giants have already been using him in that capacity. So far in 2012, he's made six appearances for the Augusta Green Jackets, throwing 11.1 innings. The results have been somewhat mixed, as he's had two absolutely awful outings that have accounted for all of his runs allowed and 75 percent of his hits.
Still, he's shown good stuff, as he's racked up 11 whiffs while only allowing eight hits. He'll still have to improve on the control, though, if he wants to avoid those blow-up outings and high walk rates.