2012 NFL Undrafted Free Agents: 5 Guys with the Most Long-Term Upside
Joe Robbins/Getty Images

And with the final selection in the 2012 NFL Draft, the Indianapolis Colts select....
There were many NFL prospects who sweated through this year's draft, hoping that they would hear their name called before the end of that sentence. But when it didn't happen, those players knew that they would have to prove themselves as undrafted free agents.
Making it in the NFL as an undrafted free agent is certainly not unheard of.
Current NFL stars such as Arian Foster, Wes Welker, and Tony Romo were all undrafted, but all have gone on to have standout careers.
So, who will those players be from this year's 2012 draft class?
Let's break down five undrafted free agents who have the most long-term upside.
Bleacher Report Style!
Begin Slideshow

»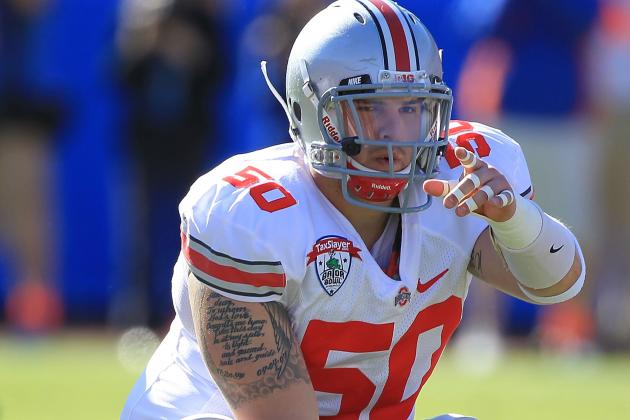 Scott Halleran/Getty Images

Mike Brewster was considered by many to be one of, if not the top center in college football heading into the 2012 season.
But due to Ohio State's poor season, Brewster's stock dropped. In fact, it dropped so far that he went undrafted despite being a four-year starter at one of the top programs in college football.
Brewster was quickly scooped up by the Jacksonville Jaguars and should not only be a lock to make their roster, but could also start in the near future. He has great size at 6'4", 310 pounds, but his biggest strengths are his versatility and intelligence, which should help him succeed at the NFL level.
Look for Brewster to prove teams wrong and have a solid, long career in the NFL.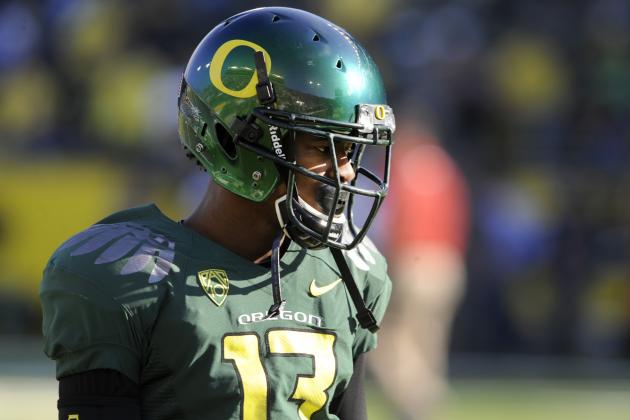 Steve Dykes/Getty Images

If this was a list of the most idiotic undrafted free agents, make no doubt about it, Harris would be on the top. But if he can get his act together, this kid has all the talent needed to make it at the NFL level.
Harris was a standout defensive back during his college career at Oregon, but he got in too much trouble with the law, which hurt his draft stock.
Before the start of the 2011 college football season, Harris was cited for driving 118 mph with a suspended license in a car that smelled of marijuana. But it didn't end there, as Harris continued to get in trouble to the point where Oregon coach Chip Kelly had no choice but to dismiss his star defensive back from the team midway through the season.
Harris was invited to the combine and didn't perform well. But despite his poor showing, anyone who watched this kid play in college knows he's loaded with talent. The Philadelphia Eagles knew that as well, which is why they wasted little time adding him to their already talented roster.
If he can get himself together and stay out of trouble, the sky is the limit for this talented defensive back prospect.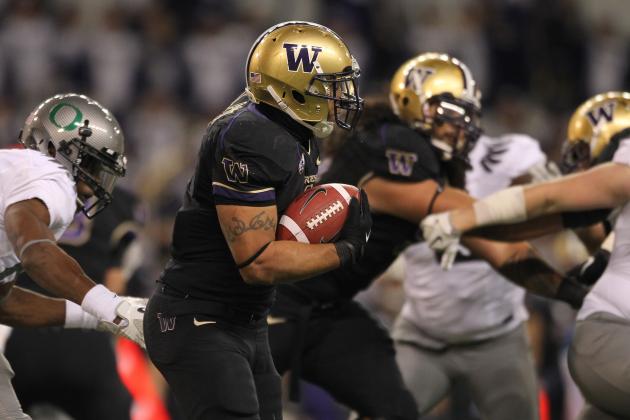 Otto Greule Jr/Getty Images

Wasn't it Chris Polk who was supposed to be the second running back taken in this year's draft after Alabama's Trent Richardson?
Wasn't it Chris Polk who several mock drafts had going as early as the first round?
Well for some reason, other NFL teams did not feel the same way, as Polk went undrafted and was quickly picked up by the Philadelphia Eagles.
This is a kid who had a brilliant college career at Washington, starting all three years he was there and rushing for more than 4,000 yards.
The Eagles need help behind stud running back LeSean McCoy, so don't be surprised to see Polk come in and be a third down back right off the bat. Learning behind a back like McCoy should certainly set this talented kid up for a solid career.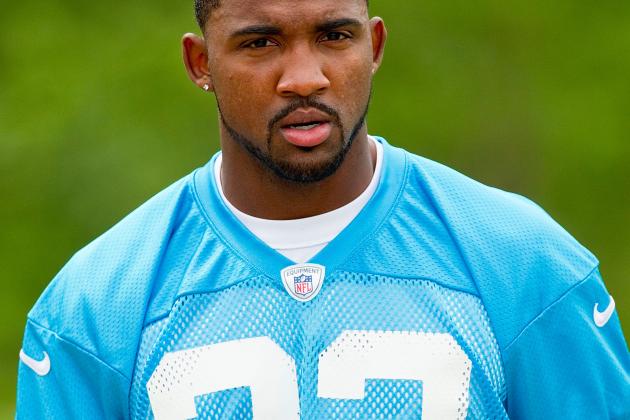 Brian A. Westerholt/Getty Images

Doesn't Tauren Poole look good in that Carolina blue?
The Carolina Panthers are well aware that the one-two punch of DeAngelo Williams and Jonathan Stewart can't go on forever.
Stewart is set to be a free agent after this upcoming season and Williams is slowly inching closer to the end of his prime as new injuries seem to arise every year.
Because of this, the Panthers went out and grabbed Mike Tolbert in free agency this offseason, but they also brought in undrafted free agent Tauren Poole, who had a standout career at Tennessee.
To go along with great production from the running back position, Poole also has the ideal size and vision needed to make it in the NFL. He may never be an every-down back; but hey, we said that about another former Tennessee running back by the name of Arian Foster, and looked what happened there.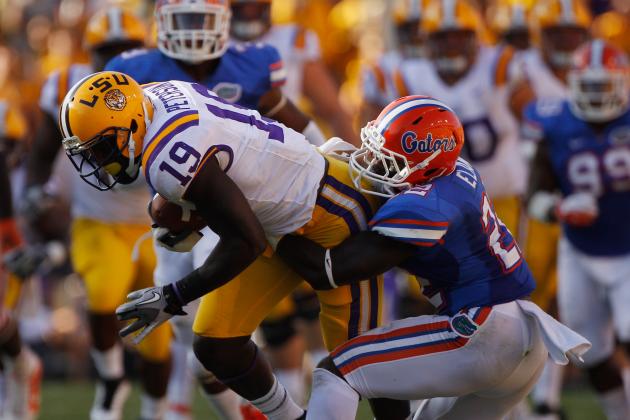 Chris Graythen/Getty Images

In order to be a stud tight end in the NFL, you need to be big and be able to catch the ball.
Just look at guys like Rob Gronkowski, Antonio Gates and Jimmy Graham.
Well, when you take a look at former LSU tight end DeAngelo Peterson, who stands at 6'4", 240 pounds and is a former wide receiver with good hands, it is hard to believe that he went undrafted. But the St. Louis Rams made sure that this guy wasn't going to stay unclaimed for long.
The Rams struggled mightily in the passing game last season. Their starting tight end, Lance Kendricks, just didn't have the type of breakout season that this team was expecting, hauling in just 28 catches for 352 yards in his rookie campaign.
DeAngelo Peterson has the chance to come in, show the coaching staff that he is a solid pass-catching tight end option, and earn some playing time in his rookie season. If that can happen, the sky is the limit on how good this kid could be in the near future.