2012 NFL Draft Projections: Players Teams Would Be Crazy to Pass on in Round 2
April 27, 2012

Ezra Shaw/Getty Images
NFL general managers must be looking at some of the players left in the 2012 NFL Draft, and some may be smiling from ear to ear upon seeing who is still available. 
Out of the 32 first-round picks, 11 were offensive skill positions, including four quarterbacks. That left the door open for some of the better defensive and linemen prospects to slip into the second round, which begins today at 7 p.m. ET.
Plenty of teams shifted draft position in the first round, and with the talent left on the board, don't be surprised to see some shuffling for higher positions in the second. Here are five players who are available heading into tonight, and teams would be crazy to pass on these prospects.
5. Peter Konz, C, Wisconsin
Only three linemen were selected in the first round after the obvious top-five choice of Matt Kalil, and Konz is the best lineman to slip into the second round. The 6'5", 314-pound center hails from one of the top linemen programs in the country in Wisconsin.
Konz had a top 10 40-yard dash time and ranked in the top 10 in bench reps among center prospects at the NFL draft combine. He has the ability to both effectively run- and pass-block, and he has the speed to pull to the outside and get out in front of speedy NFL running backs. Konz will be off the board quickly in the second round.
4. Coby Fleener, TE, Stanford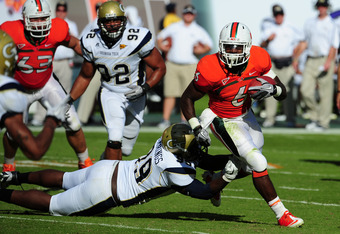 Scott Cunningham/Getty Images
It's not surprising that Fleener is still available heading into Round 2, but he is still a player teams would be crazy to pass up. Fleener is arguably the top tight end prospect in the draft, and his 6'6", 247-pound frame is enticing to teams that are looking to fill tight end voids.
Fleener could start for most NFL teams right away. He is a strong route runner with great hands, and his size and knowledge of the game puts him ahead of most of the tight end class. Some doubters say that he was lucky to have Andrew Luck throwing him the ball, but the truth is that Fleener was arguably Luck's best red-zone target and an effective go-to option for the No. 1 pick.
3. Alshon Jeffery, WR, South Carolina
The first-team All-American will not slip past the second round because of his length and track record. Jeffery is 6'3" and uses all of his size and big hands to grab deep balls over defenders down the field. That type of player is a difference maker in the NFL, and if teams pass up on Jeffery, then one team will be doing a celebration dance in Round 3.
He isn't the fastest option, but his ability to out-jump NFL defensive backs make Jeffery an intriguing prospect. He had a stellar career in the SEC, and it would be shocking if he slipped past the Chicago Bears at the No. 50 overall pick.
2. Lamar Miller, RB, Miami
With running backs Doug Martin and David Wilson selected as the final two picks in round 1, Miller is the best RB prospect left on the board. For a team looking to add skill players, Miller is a speedy option with big-time breakaway ability.
Miller, at 5'11" and 212 pounds, had the fourth best 40-yard dash time (4.40 seconds) among running back prospects. Miller may not be able to break tackles and create room to run on his own at the NFL level, but if he gets a small hole, he could hit it with a quick speed burst and go all the way.
That type of big-play ability is difficult to find as the draft moves toward the later rounds, so Miller should be snagged up in Round 2.
1. Courtney Upshaw, DE, Alabama
The national champion is a perfect fit for an outside linebacker in a 3-4 scheme, but he could also line up as a defensive end and be just as effective. Upshaw is a little undersized, but he has arguably the best pass rushing skills out of any defensive linemen in the draft.
Upshaw's strength and ability to read an offense makes him capable of playing outside linebacker and defending against the run at the NFL level. Nick Saban did a fantastic coaching job with Upshaw, and his talent will be on display on Sundays this fall. Whichever team selects Upshaw will be getting a player with first-round value.