WWE Extreme Rules 2012: Predicting the Winners of Each Match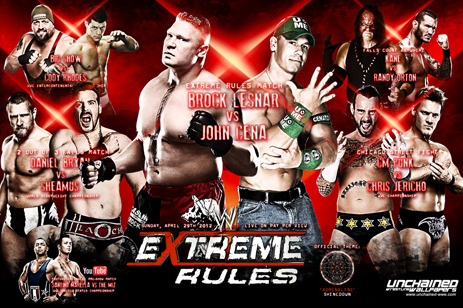 In two days time, we have another WWE pay-per-view, just four weeks after WrestleMania 28.

The buzz has gone down, and the regular summer lull has begun. WWE has done its best to sustain the level of interest in the product after WrestleMania, bringing back the likes of Brock Lesnar.

As I said, in two days, Chicago hosts its first WWE pay-per-view since the unforgettable Money In The Bank event last year. And this time, the WWE goes Extreme.

Extreme Rules has its fair share of interesting matches to make it a decent PPV. But who will walk out as the winner on the big day? Let's find out!
Begin Slideshow

»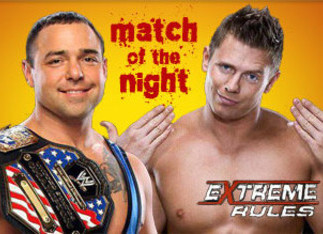 Stipulation: Singles Match

Continuing the trend from WrestleMania, WWE announced a pre-show dark match way beforehand, and for the world to see live on YouTube. This is a great move, as wrestlers who don't get a televised match can get a place on the card.

As the aforementioned match has absolutely zero buildup, it is difficult to envisage a title change. Besides, Santino gets a huge pop each time his music hits, so it wouldn't make sense for him to drop the United States Championship just yet.

Although I think it would be good for the Miz to drop down for a mid-card rivalry, considering he hardly gets TV time now, it shouldn't happen like this, in a dark match.

Winner (and still champion): Santino Marella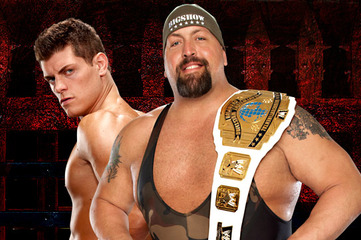 Stipulation: To Be Announced

These two have been at loggerheads right since Elimination Chamber when Rhodes eliminated Show. Over the course of time, Cody has ridiculed Big Show's past WrestleMania performaces, only for his plan to backfire as Show won convincingly at the Grandest Stage of Them All.

It seems too soon for Big Show's first (and most likely, last) Intercontinental Title reign to end, so I see him retaining at the event, but Cody should definitely have a stronger showing than he had earlier this month at WrestleMania.

Winner (and still champion): Big Show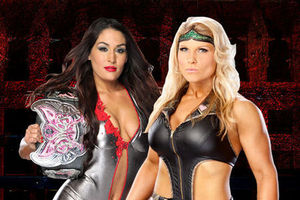 Stipulation: I don't care.

Nikki Bella won the title on Raw. Stupid decision.
Beth Phoenix gets her customary rematch.
Nikki Bella will retain. Stupid decision.

Moving on...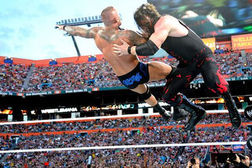 Stipulation: Falls Count Anywhere Match

This feud is tied at 1-1. Kane got the win at WrestleMania, and Randy beat him on the Smackdown after it. So a customary rubber match was in order. This time, with a stipulation.

Randy Orton will win this match and feud, as he has been out of the title picture in a long, long time. With this win, he should knock on the doors of the World Heavyweight Champion who will be...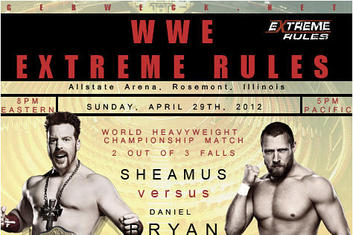 Stipulation: 2-out-of-3 Falls Match

After Bryan's shock 18-second loss to Sheamus at WrestleMania, the entire wrestling community was stunned. This time around, it definitely will last much longer than that. One, because AJ the 'distraction' will not be at ringside, and two, a wrestler will have to be pinned not once, but twice.

On a personal note, I would love Daniel Bryan to win the title back, but Sheamus can't lose here.
His strong wave of momentum should continue, and a lengthy title reign will cement him as one of the top stars of the business.

Winner (and still champion): Sheamus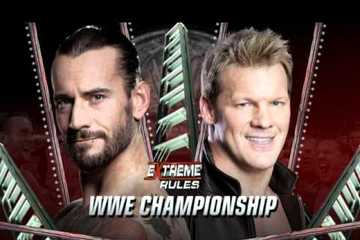 Stipulation: Chicago Street Fight

The majority of the IWC thinks that Y2J should win this match, and I agree.
Jericho will win to keep this feud going, which may culminate in a possible 'I Quit' Match at Over the Limit.

Look out for another clinical display by both these amazing wrestlers, though.

Winner (and new champion): Chris Jericho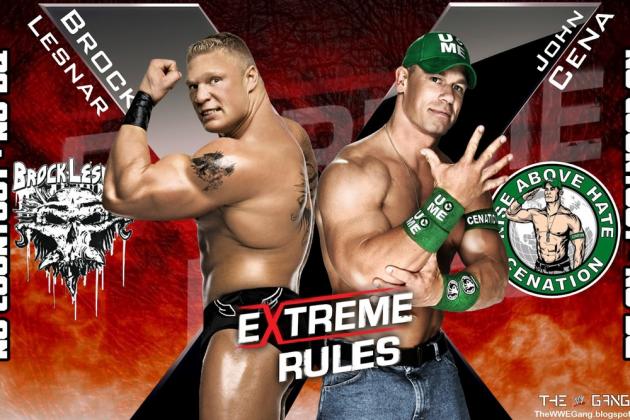 Stipulation: Extreme Rules Match

Brock Lesnar finally returned to the company that made him a star, after eight years. Ever since he returned, he has set his sights on the guy everyone targets, John Cena.

These two behemoths battle it out in an Extreme Rules match come Sunday. Hopefully it will be one hell of a slobber-knocker, considering the brute force that both these men, especially Lesnar, possess.

Brock Lesnar is known to have the Hulk Hogan syndrome, so I don't see him losing. Besides, from a storyline perspective it would make little sense for Lesnar to lose so early on in their feud.

John Cena, for the first time in at least eight years, I think, will lose two consecutive pay-per-view matches clean.

Winner: Brock Lesnar


Hit the comments section to say who you think will walk out the winner at Extreme Rules!
Thanks for reading, and cheers!