2012 NFL Mock Draft Round 2: Teams That Must Make Big Splash on Day 2
April 27, 2012

Ezra Shaw/Getty Images
The second round is the chance for teams who failed with their first-round pick or didn't have a selection on day one to make a major splash.
There is a lot of talent still available for teams in the second round, and there are several gems and potential Pro Bowl players for the taking.
Let's look at a fresh second-round mock draft.
(33) St. Louis Rams: Stephen Hill, WR, Georgia Tech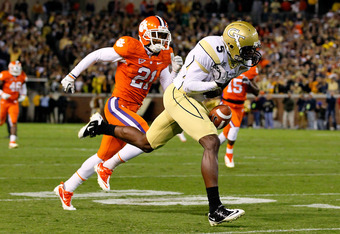 Kevin C. Cox/Getty Images
The Rams didn't get a receiver for quarterback Sam Bradford in Round 1, so taking one in Round 2 is a priority.
The Rams can't afford to miss on this pick because Bradford desperately needs some more weapons on offense. 
They could also look to the secondary, but Hill is the best player for them at this point.
(34) Indianapolis Colts: Coby Fleener, TE, Stanford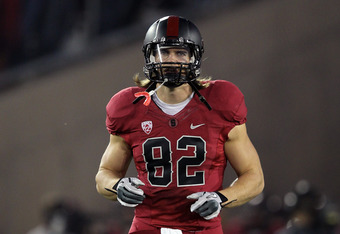 Ezra Shaw/Getty Images
The Colts need to find a replacement for Dallas Clark and Fleener is going to be a star tight end in the NFL. I'm a bit surprised he fell to the second round.
The Colts need to surround top pick Andrew Luck with more talent, and Fleener would know Luck very well since they were teammates at Stanford.
This is a no-brainer for Indianapolis. 
(35) Baltimore Ravens (from TB): Courtney Upshaw, OLB, Alabama
The Ravens traded out of the first round on Day 1 and will be thrilled if a talented linebacker such as Courtney Upshaw is available at pick 35.
(36) Denver Broncos: Jerel Worthy, DT, Michigan State
The Broncos didn't pick in the first round and may look at a receiver for Peyton Manning, but Worthy is a great choice, too.
(37) Cleveland Browns: Rueben Randle, WR, LSU
After taking Trent Richardson at pick No. 3 as the running back of the future, the Browns should take LSU star Rueben Randle to add some receiver depth.
(38) Jacksonville Jaguars: Janoris Jenkins, CB, North Alabama
The Jaguars should take a chance on Jenkins and hope that his character concerns don't interfere with his immense talent at the NFL level.
(39) St. Louis Rams (from WAS): Cordy Glenn, OT/OG, Georgia                       
The Rams would be getting an absolute steal if Glenn was still on the board, since he is a first-round talent.
(40) Carolina Panthers: Alshon Jeffery, WR, South Carolina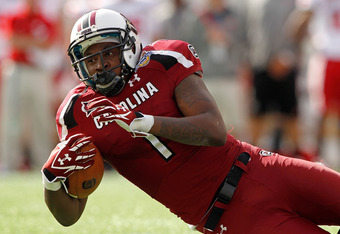 Mike Ehrmann/Getty Images
Jeffery's strength and ability to make difficult catches makes him an ideal fit in Carolina along with  Panthers star receiver Steve Smith.
(41) Buffalo Bills: Jonathan Martin, OT, Stanford
Martin is a first-round caliber left tackle who would satisfy a real weakness on the Buffalo Bills offensive line.
(42) Miami Dolphins: Andre Branch, DE, Clemson
The Dolphins need a pass rusher, and Andre Branch is the best available defensive end at this point in the second round.
(43) Seattle Seahawks: Lavonte David, OLB, Nebraska
Adding to their linebacking corps with the athletic Lavonte David of Nebraska is a smart move for the Seattle Seahawks.
(44) Kansas City Chiefs: Peter Konz, C/G, Wisconsin

The Chiefs need to strengthen their offensive line for next season and should select the best center prospect in this draft class.
(45) St. Louis (via Dallas): Chris Polk, RB, Washington
Polk is good enough to start next season and would be more than capable of performing well as a complement to star running back Steven Jackson.
(46) Philadelphia Eagles: Trumaine Johnson, CB, Montana
Trumaine Johnson would help the Eagles add some youth and depth after they traded star cornerback Asante Samuel to the Atlanta Falcons.
(47) New York Jets: Mike Adams, OT, Ohio State
The Jets need to upgrade their offensive line after injuries have plagued the group over the last few seasons.
(48) New England Patriots (from OAK): Devon Still, DT, Penn State
The Patriots drafted a defensive end in the first round and would be wise to address the defensive tackle position in the second round.
(49) San Diego Chargers: Kendall Reyes, DT, Connecticut
The Chargers are rebuilding their defensive line for next season, and Kendall Reyes would be a big part of that.
(50) Chicago Bears: Bobby Massie, OT, Ole Miss
Offensive line is a huge issue for the Bears, and it has to be addressed in Round 2 since it wasn't on Day 1 of the draft.
(51) Philadelphia Eagles (from ARI): Brian Quick, WR, Appalachian State
The Eagles had key receivers suffer injuries last season, so drafting a good one in Quick would help give the team some nice depth at that position.
(52) Tennessee Titans: Vinny Curry, DE, Marshall
The Titans' pass rush was brutal last season, which means a defensive end such as Vinny Curry is a good fit here for Tennessee.
(53) Cincinnati Bengals: Kirk Cousins, QB, Michigan State
Cousins could develop into a solid backup for young Bengals quarterback Andy Dalton.
(54) Detroit Lions: Josh Robinson, CB, Central Florida
The Lions' biggest weakness is at cornerback, so I would be shocked if they don't take one in the second round.
(55) Atlanta Falcons: Orson Charles, TE, Georgia
It wouldn't hurt to give star quarterback Matt Ryan another quality passing target on offense.
(56) Pittsburgh Steelers: Zach Brown, OLB, North Carolina
Zach Brown has first-round talent and would be a great addition to an aging linebacker group in Pittsburgh.
(57) Denver Broncos: Brock Osweiler, QB, Arizona State
With Tim Tebow gone to the New York Jets, the Broncos should take a chance on Osweiler in case Manning gets hurt this season.
(58) Houston Texans: Mohamed Sanu, WR, Rutgers
Look for the Houston Texans to upgrade their wide receiver depth by taking Mohamed Sanu from Rutgers, who has great speed.
(59) Green Bay Packers: Lamar Miller, RB, Miami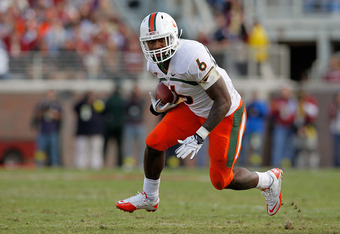 Mike Ehrmann/Getty Images
Miller has the potential to be a very good NFL running back, and the Packers would be delighted if he were available toward the end of the second round.
(60) Baltimore Ravens: Markelle Martin, S, Oklahoma State
The Ravens need to upgrade at safety since Ed Reed won't be an elite player for many more years.
(61) San Francisco 49ers: Amini Silatolu, G, Midwestern State
Silatolu is a solid choice for the 49ers who need more depth and athleticism on their offensive line.
(62) New England Patriots: Casey Hayward, CB, Vanderbilt
The secondary is the biggest area of weakness on the Patriots, and they will address it in Round 2 after not doing so in Round 1.
(63) New York Giants: Zebrie Sanders, OT, Florida State
The Giants will make a safe pick here with Zebrie Sanders of Florida State, who will be a solid NFL offensive tackle.