NBA Playoffs 2012: 5 Bold Predictions for the Chicago Bulls in the Playoffs
Jonathan Daniel/Getty Images

The Chicago Bulls have home-court advantage throughout the NBA playoffs for a second straight year as they dispatched the Cleveland Cavaliers 107-75 to close the regular season.
But what will be different for this Bulls team from last year's Eastern Conference finals loss to the Miami Heat?
The 2011 Bulls had solid performances from Derrick Rose against the Indiana Pacers and Atlanta Hawks before he got gassed facing the Heat.
Rose wasn't totally to blame for losing 4-1 against the Heat as Luol Deng, Carlos Boozer and Joakim Noah were nowhere to be found.
Will that change this year? Or will we see more of the same?
A few bold Bulls' predictions are in order before beginning their NBA title quest facing the Philadelphia 76ers.
Begin Slideshow

»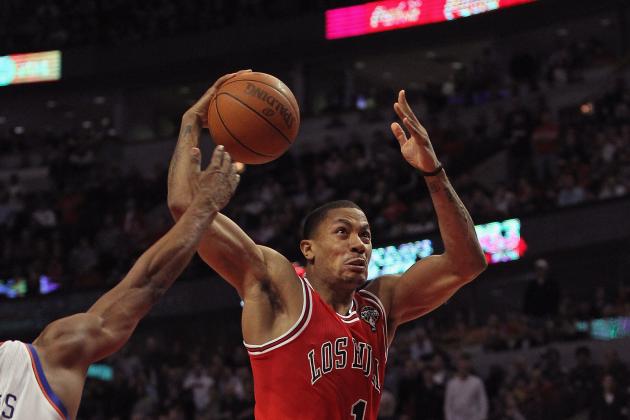 Jonathan Daniel/Getty Images

Derrick Rose has been struggling of late, playing just five games in the month of April.
The NBA's reigning MVP has been hobbled by a plethora of injuries (toe, back, groin, ankle) that has zapped him of his quickness and lift.
Rose had three games this month with 11 or less points, including an awful 1-of-13 performance against the Miami Heat.
However, D-Rose is a competitor, and he will turn it up in the playoffs.
Rose averaged 27.1 points, 7.7 assists and 4.3 rebounds last postseason.
The Bulls sat Rose out to get healthy these past two months, and he's feeling better. Expect the Simeon alum to replicate his MVP productivity.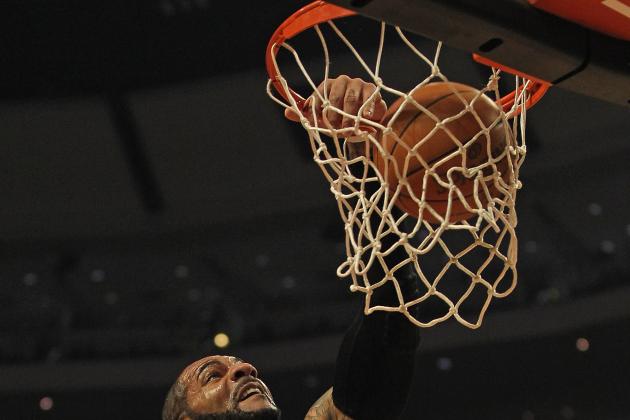 Jonathan Daniel/Getty Images

The Chicago Bulls brought Carlos Boozer to be their post presence, but the prized free agent wasn't anywhere to be found during last year's playoffs.
Boozer posted a career-low 12.6 points in 16 playoff games, not being the elite second option to support Derrick Rose.
The 6'9", 245-pound Boozer has improved his aggressiveness and his offensive efficiency this season.
Boozer, who started all 66 games, stepped up with Rose injured (15.2 points, 8.6 rebounds) while providing a steadying influence for the Bulls.
C.J. Watson and John Lucas III both developed good rhythms with Boozer on the pick-and-roll, so don't be surprised if Bulls coach Tom Thibodeau keeps the Duke product out with the reserves.
Boozer should be closer to his career playoff average of 18.2 points thanks to offenses keying on Rose and Richard Hamilton spacing the floor.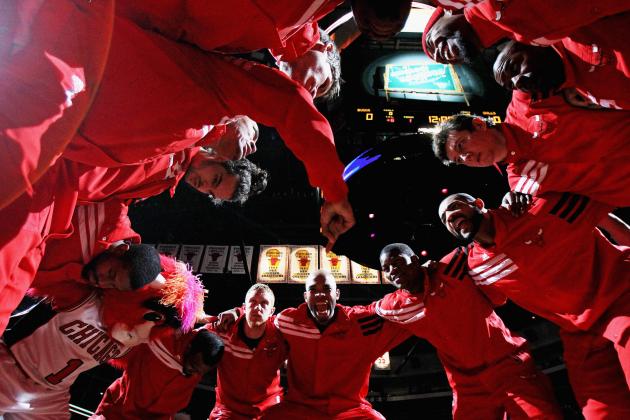 Jonathan Daniel/Getty Images

The Chicago Bulls have the deepest team in the NBA, so Bulls coach Tom Thibodeau will utilize that and not shorten his rotation.
Most NBA teams go seven or eight deep in the playoffs, but the Bulls will go 10 or even 11 deep.
C.J. Watson, Kyle Korver, Omer Asik, Taj Gibson, Jimmy Butler, Ronnie Brewer and John Lucas III have all played well, especially when Derrick Rose, Luol Deng and Richard Hamilton were all injured. The Bench Mob combined for 45.1 points, 20.7 rebounds and 11.4 assists a game.
Watson and Korver provide great scoring off the bench and can space the floor with their three-point shooting. Gibson provides great energy on both ends of the floor.
Brewer and Butler are solid perimeter defenders with some length (both 6'7"), and Asik is a big body who alters shots inside the post.
The Bench Mob got the Bulls this far, so Thibodeau will ride them in the playoffs.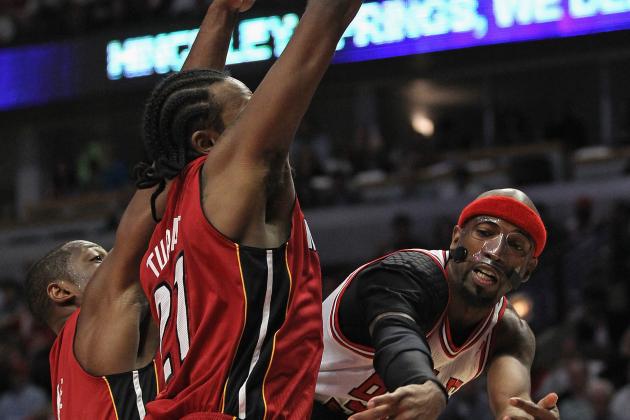 Jonathan Daniel/Getty Images

Richard Hamilton has a definite swagger about him, and he will be the difference against the Miami Heat.
The 34-year-old Hamilton is a lengthy defender who always frustrates the Heat's Dwyane Wade.
Wade has averaged 18 points on 39.6 percent shooting the three games he faced Hamilton.
During the March 14th game, Hamilton sat out, Wade exploded for 36 points on 16-of-26 shooting.
Shows how valuable Hamilton is, doesn't it.
Hamilton (11.7 points, three assists) is faster and a better shot creator than former Bull Keith Bogans, which will force Wade and Heat teammates to account for him defensively.
The Bulls will overcome the Miami Heat thanks to Mr. Hamilton.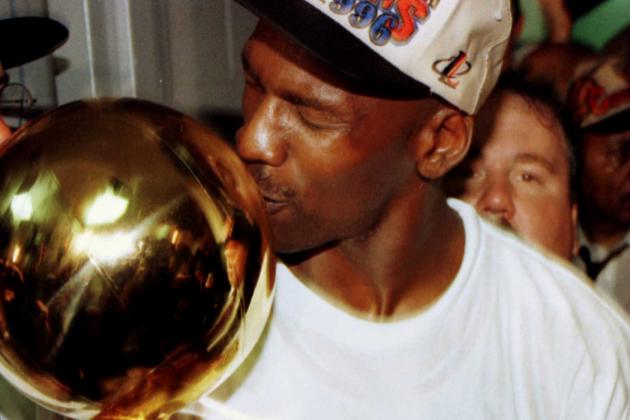 Jonathan Daniel/Getty Images

With the Chicago Bulls getting past the Miami Heat, they should have no trouble of bringing home the NBA title for the first time since 1998.
The Western Conference's best teams don't scare the Bulls.
The Oklahoma City Thunder did destroy the Bulls 92-78 April 1, but Derrick Rose and Richard Hamilton didn't play. The Bulls have more veteran savvy than the Thunder and are a superior defensive team.
The San Antonio Spurs are an old, experienced team. However, their bench lacks experience which will give the Bulls and their Bench Mob an edge.
The Los Angeles Lakers do have Kobe Bryant and Andrew Bynum, but the Bulls again the deeper team.
Not only that, but the Bulls have constantly said they are going for an NBA title, as evidenced by telling Bulls fans that "Banner No. 7" is coming (via Chicago Tribune).
The Bulls were so close last year, and Derrick Rose and his teammates have all learned from it and have become closer.
This closeness and continuity, coupled with the Bulls determination and talent, will land the franchise's first NBA championship since the Michael Jordan years.
Bob Bajek is an NBA/Chicago Bulls featured columnist. He is also a freelance reporter and can be followed on Patch.com and Twitter.