WWE Extreme Rules 2012: 5 Reasons Why Daniel Bryan Will Defeat Sheamus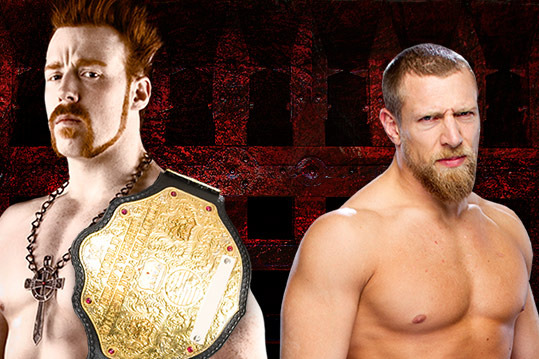 Photo Courtesy: WWE.com
At WrestleMania 28, there was one match that made me extremely upset.
I have been a fan of Daniel Bryan for about seven years and have followed his career everywhere he has gone. Last year, his WrestleMania match with Sheamus was left off the card.
This year, his WrestleMania match with Sheamus was 18 seconds long.
I understand the theory behind it. WWE wanted to further the storyline between Daniel Bryan and AJ. They always wanted to build a lot of steam towards a rematch this Sunday at WWE Extreme Rules.
Right now, you're about to embark on 5 Reasons Why Daniel Bryan Will Defeat Sheamus at WWE Extreme Rules and regain the World Heavyweight Championship that he so rightfully deserves.
Begin Slideshow

»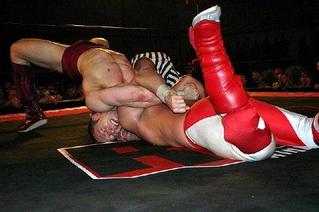 There is no doubt in my mind that Daniel Bryan is the better technical wrestler in this match. A "2 out of 3 falls match" can be dictated in many different ways, and I believe Daniel Bryan holds the advantage when it comes to the technical aspects.
Sheamus is a powerhouse of a wrestler, but he is completely one-dimensional. Sheamus has about five moves that can be devastating to an opponent.
Daniel Bryan has about 500 that can make an opponent tap out.
Considering Daniel Bryan is heading into this match with something to prove after his disappointing WrestleMania experience, look for Bryan to use everything he can to his advantage.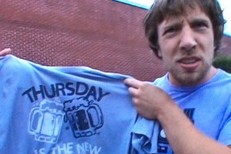 Courtesy: Wrestling Road Diaries. Go Buy It.
Unlike Sheamus, who mostly honed his craft in the WWE developmental territory of FCW, Daniel Bryan spent years on the United States Independent Wrestling scene before making his transition to WWE.
This experience will provide Daniel Bryan with what is needed to continue to excel in professional wrestling.
At WWE Extreme Rules, the World Heavyweight Championship match could eclipse the 30-minute mark. Daniel Bryan has wrestled in matches that have gone 60 minutes or more multiple times in his career.
Sheamus does not have the experience in long, grueling wrestling matches like Daniel Bryan does.
Gallo Images/Getty Images

Whenever Sheamus wrestles, he does not go outside of the box. He is a power wrestler with a power style and that is all that he has.
I will give him credit, however, his style does work. His kick is devastating, his back-breaker is bruising and his Celtic Cross is crushing.
Heading into a 2 out of 3 falls match at WWE Extreme Rules means that he will have to adapt to a different style of wrestling. He might have to wrestle for more endurance or venture to the land of submissions.
We've already discussed that Daniel Bryan is a multi-dimensional wrestler with many different fighting styles.
This fact clearly gives Daniel Bryan the advantage.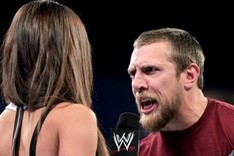 Daniel Bryan will stoop to any lows possible to achieve victory this Sunday at WWE "Extreme Rules." Since turning heel, Bryan has used all kinds of tactics to win matches.
Don't expect Sunday to be any different.
Sheamus has a well-documented temper. Sheamus was once disqualified for dropping repeated knees in the face of Daniel Bryan. He refused the orders of the referee to stop and lost the match as a result.
As of late, Sheamus has been in "hot water" with Smackdown general manager John Laurinaitis. He was fined for recently attacking a referee.
If he puts his hands on a referee at Extreme Rules, Daniel Bryan will be immediately crowned the new World Heavyweight Champion.
I don't know for a fact what will take place at WWE Extreme Rules. I do, however, know WWE pretty well.
The writing seems to be on the wall for AJ's involvement in the World Heavyweight Championship match. She has been doing everything she can to win back the love of Daniel Bryan.
AJ may be Bryan's biggest secret weapon in this match. Considering that he feels she cost him the championship at WrestleMania, she will do whatever it takes to help him win it back.
Or maybe this has been the plan of Daniel Bryan all along?
I wouldn't put it past him. He is quickly becoming one of the smartest superstars on the roster. He finds any way to win and I wouldn't put it by him to use the beautiful AJ to his advantage.
Did you like what I had to say about Daniel Bryan defeating Sheamus at Extreme Rules? Whether you agree or disagree, make sure you comment below and let your voice be heard.
Jason Alletto
Visit Pro Wrestling Powerhouse
Contact me at ProWrestlingPowerhouse@gmail.com
@PWPowerhouse on Twitter