35 Best Outfield Players Who Played Past the Age of 35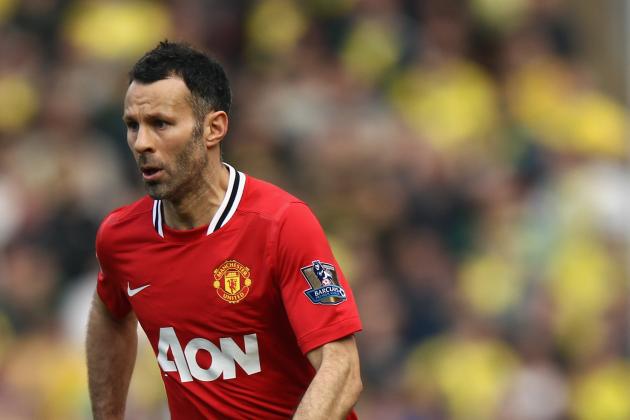 Bryn Lennon/Getty Images

Not a lot of World Football outfield players make it past the age of 35 and those who do so should be commended.
It doesn't really matter what the player did after the 35-year mark, though being productive would help, but we are focusing mainly on the fact that these players played past the age of 35.
All a player had to do to get on a slide was to continue playing after they hit 35, even if it was just for another year.
Here are the 35 Best Outfield Players to Play Past the Age of 35.
Begin Slideshow

»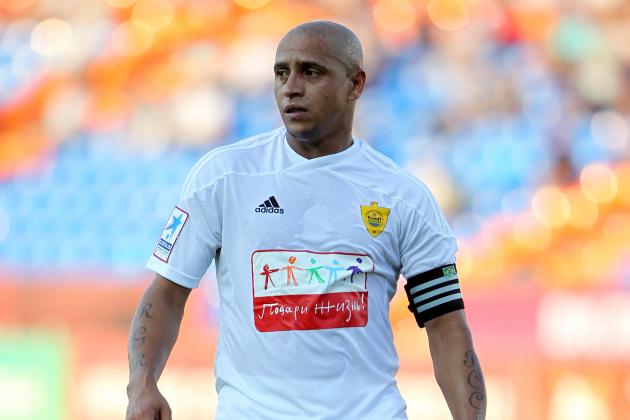 Epsilon/Getty Images

Roberto Carlos just finished his last season as a professional at the age of 38. Carlos turned 35 right before finishing his last season with Turkish club Fenerbache, which was his first club after his long and successful career with Real Madrid.
He spent time at Corinthians and just recently spent some time in a defensive midfield role with the Russian club Anzhi Makhachkala.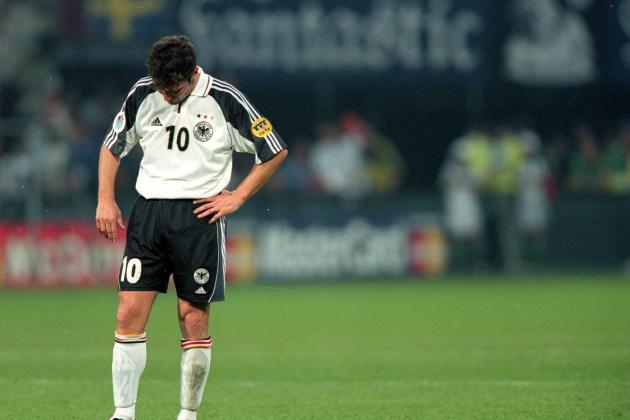 Ben Radford/Getty Images

At what age did Lothar Matthaus last win the German Footballer of the Year? 38.
Matthaus' long career saw him play two impressive stints at Bayern Munich in addition to time with Inter Milan and Borussia Mochengladbach.
He also had a short stint with the New York MetroStars right before his retirement. He appeared in five World Cup and four European Championships with Euro 2000 proving to be his last competition on international level.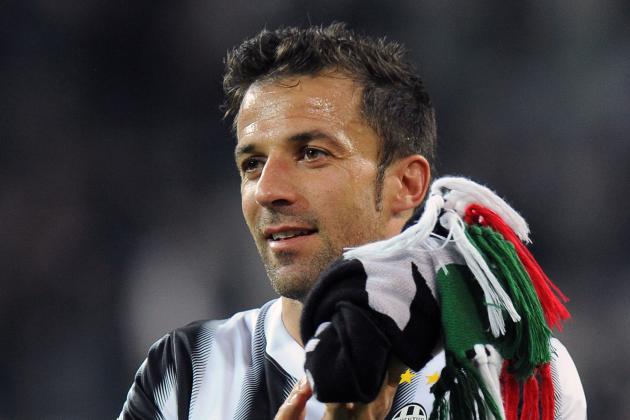 Valerio Pennicino/Getty Images

After making his name and spending the majority of his impressive career at the club, it seems Alessandro Del Piero may finally be leaving Juventus.
The 37-year-old Italian is one of a few players on this list still playing the game and has done a decent job contributing to his club.
He had nine goals in all competitions last season for Juventus.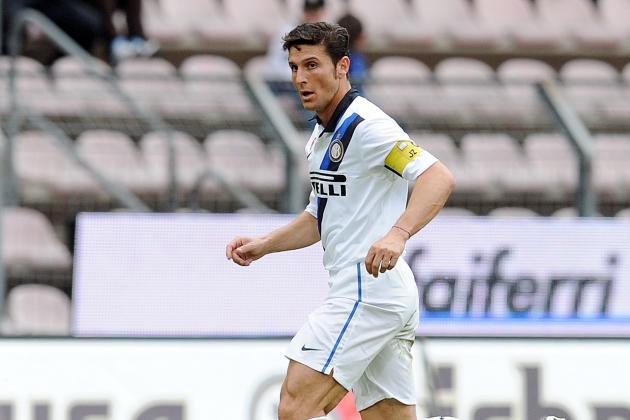 Giuseppe Bellini/Getty Images

There seems to be no end to Javier Zanetti's energy and passion to play the game. He began his career in 1991 with small Argentinean side Talleres before making his way to Banfield.
He touched down at Inter in 1995, and since then the now 38-year-old has been an integral member of the Italian side. He is still the club captain and starts virtually every game without fail.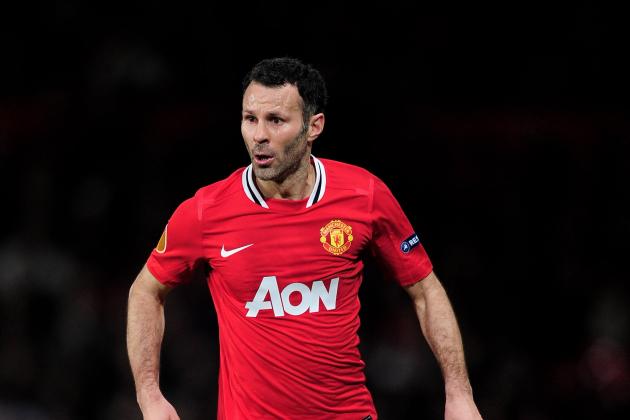 Jamie McDonald/Getty Images

Ryan Giggs is the most decorated player in English Football history, and his longevity in the game has played a good part in that.
He may end up hoisting his 13th Premier League/First Division title this season at the age of 38. Despite his aging, Giggs hasn't just sat around on the bench at United and has still been a solid rotational player for Sir Alex Ferguson.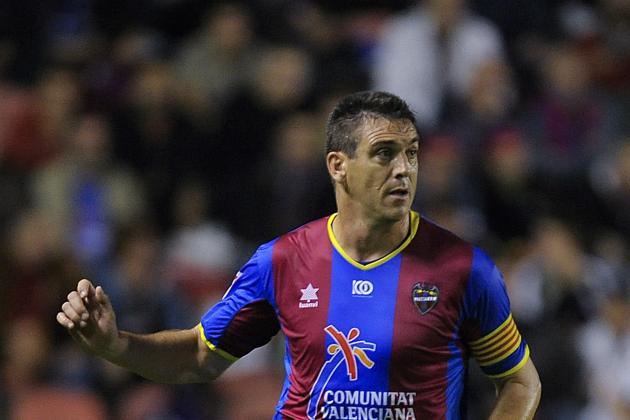 David Ramos/Getty Images

Sergio Ballesteros has shown this year that, just like wine, defenders do get better with age. He has had a bit of a journeyman career, but his form at Levante this season has been great and gets him on this list.
He is one of the younger players listed here—having just turned 36 last September—but he continues to play on for La Liga's surprise team of the year.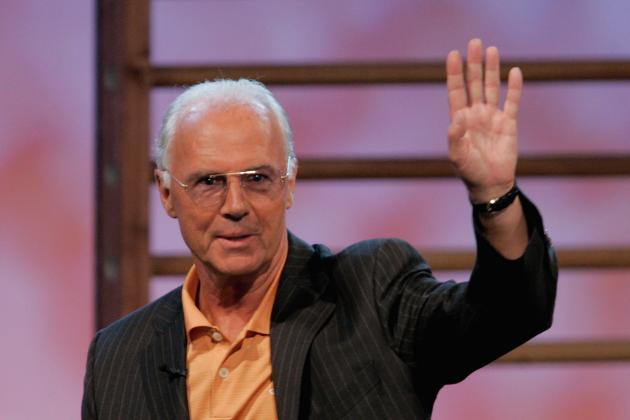 Ralph Orlowski/Getty Images

Franz Beckenbauer spent some time at Hamburg and had a short second stint with the New York Cosmos before eventually retiring at the age of 38.
Der Kaiser is one of the greatest players to play the game, and his long time on the pitch certainly helped his career. He actually won a Bundesliga title in his time with Hamburg.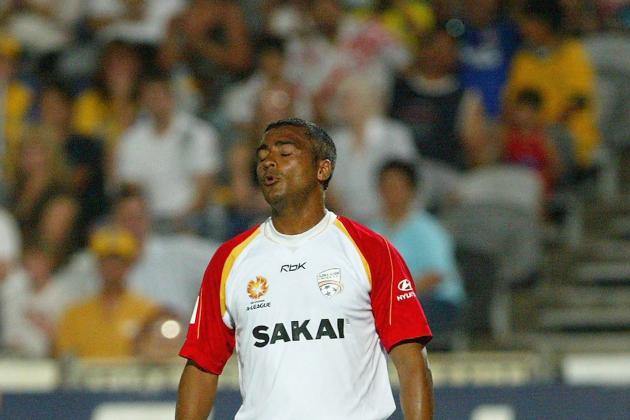 Mark Metcalfe/Getty Images

The self-professed second best player in the history of the game, Romario retired in 2009 after his, um, assault on Pele's goal-scoring record.
Romario's career took him all over the world to places such as Holland, Spain, Qatar and the United States.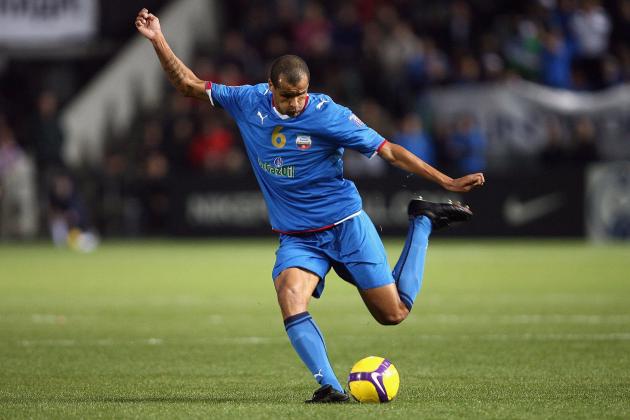 Simon Cross/Getty Images

Rivaldo bounced back from that horrific blow to his head during the 2002 World Cup match against Turkey and is still playing at the age of 40.
He is well-remembered for his time at Barcelona and has since gone on to play for teams such as Olympiakos and Sao Paolo. He is currently with the Angolan side Kabuscorp.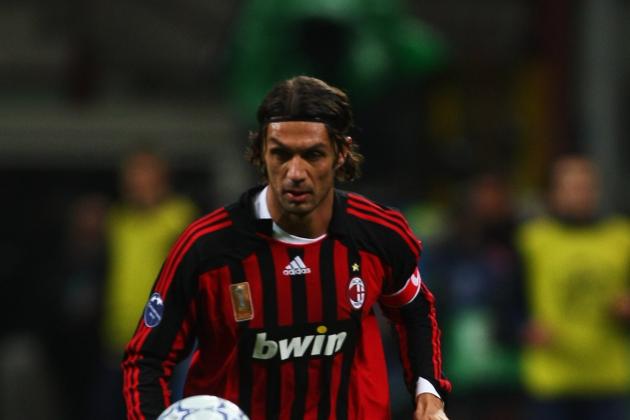 Mike Hewitt/Getty Images

Paolo Maldini is another player to reach the ripe old age of 40 during his playing days.
The Milanese and Italian legend spent the majority of his last years playing at center-back for his side, and his lack of pace was not exposed too much thanks to his great positional sense and reading of the game.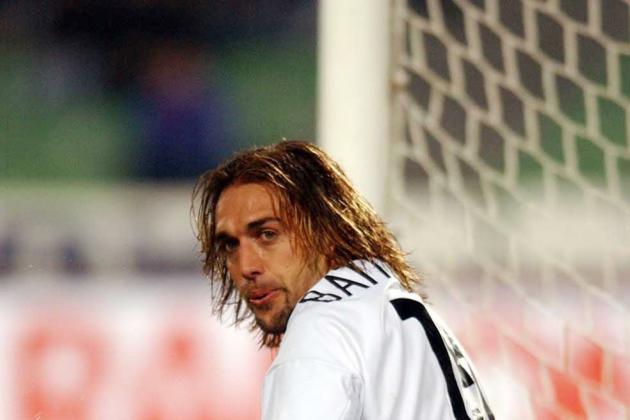 Getty Images/Getty Images

Gabriel Batistuta just makes the cut having ended his career at the age of 36.
If you believe his Wikipedia page, he left the game with a bang—scoring 25 goals in 21 games while spending two years at the Qatari club Al-Arabi.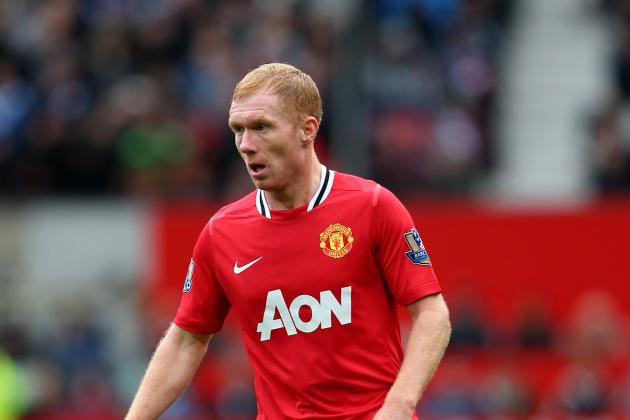 Alex Livesey/Getty Images

Paul Scholes initially retired from Manchester United at the age of 36, so even without his current period at the club, he would have made this list.
Scholes is one of the few one-club men on this list, and he gained quite a haul of silverware during his time at United. He is one of the most highly regarded central midfielders in the game.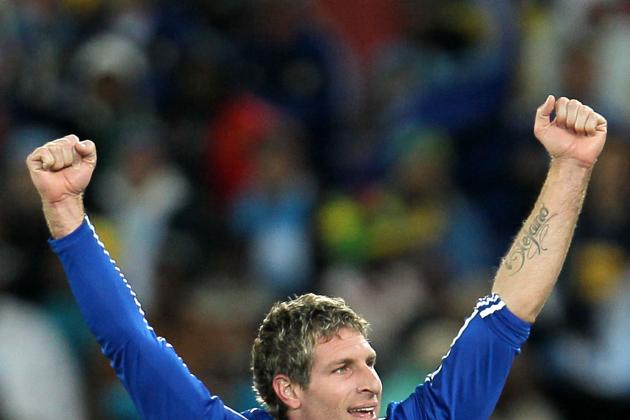 Chris McGrath/Getty Images

Martin Palermo retired last year at the age of 37 ending an a great second stint with the Argentinean club Boca Juniors.
Palermo once missed three penalties in a single game for Argentina.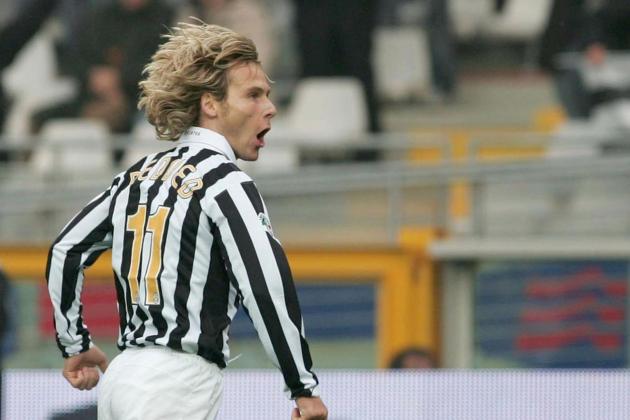 New Press/Getty Images

After his 19-year career, Pavel Nedved is one of the greatest wingers to ever play the game.
He ended his career at Juventus, aged 37, after years of enchanting fans with his superb playmaking, dribbling and goal-scoring skills.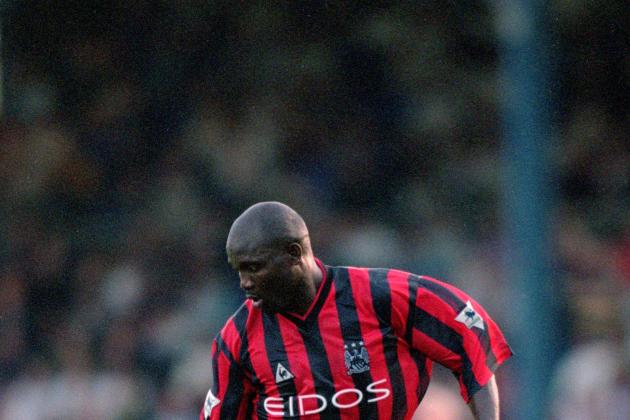 Gary M. Prior/Getty Images

George Weah's last playing days didn't come with much playing time or success, but he did continue to play after the age of 35.
The only African to win the FIFA World Player of the Year award so far, Weah finished his career at age 36 while playing for Al-Jazira in the United Arab Emirates.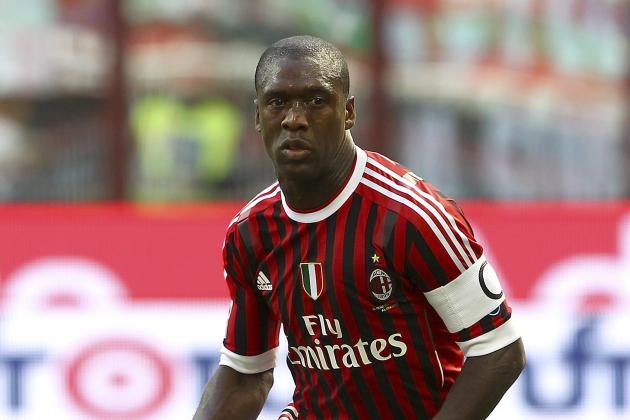 Marco Luzzani/Getty Images

Clarence Seedorf is currently 36 years old and is the first player to have won a Champions League with three different clubs: Ajax, Real Madrid and AC Milan.
The Dutch midfielder may have a year or two left in his legs and will play his part in helping AC Milan defend its Serie A title this season.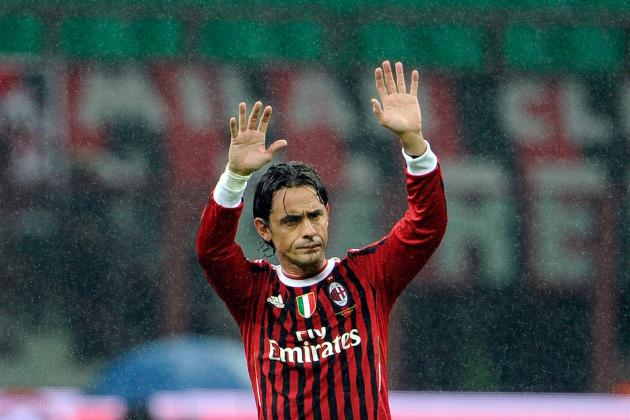 Claudio Villa/Getty Images

Filippo Inzaghi has had a long and successful career because his style of play, but at the age of 38, he may be in his last season of football.
Pippo has managed to play for two of Italy's biggest teams throughout his career, AC Milan and Juventus.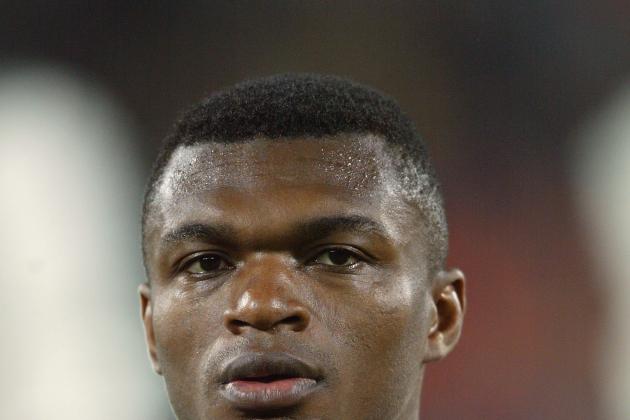 Shaun Botterill/Getty Images

Marcel Desailly was heading into his last season with Chelsea when he turned 35. He went on to play in Qatar first for Al-Gharafa then played for Qatar SC. He picked up a league trophy with Al-Gharafa.
Desailly was one of the premier defenders of the game during his prime years.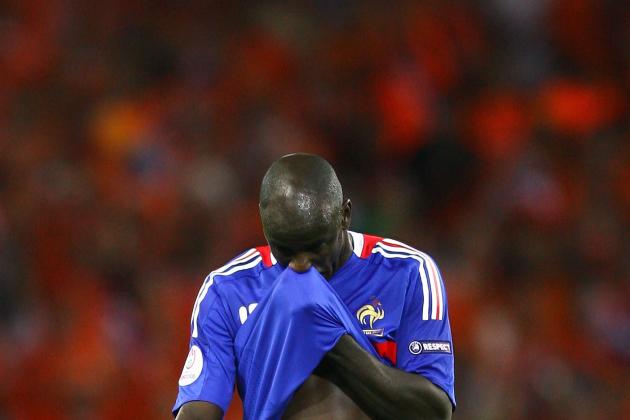 Bryn Lennon/Getty Images

Euro 2008 was Lilian Thuram's last competition as a player before he retired at the age of 36. He is the most capped French player, and his role in the team's 1998 World Cup victory over Croatia can't be overstated.
Thuram spent time at both right-back and centre-back for his various teams.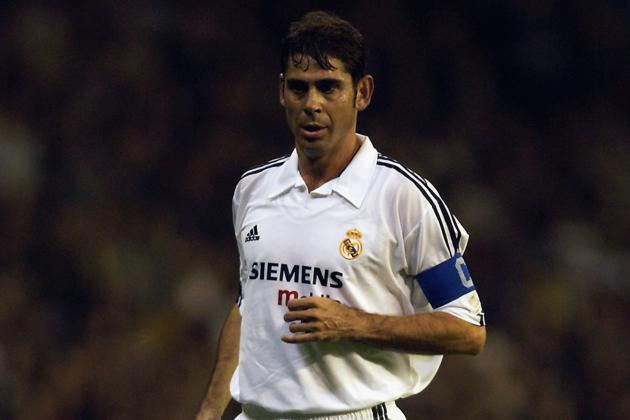 Stuart Franklin/Getty Images

Fernando Hierro left Real Madrid in 2003 soon after turning 35. He had two more years in the game, one with the Qatari club Al Rayyan and one with the English club Bolton Wanderers.
Hierro was an exquisite defender during his time, with his technical qualities matching his defensive sturdiness.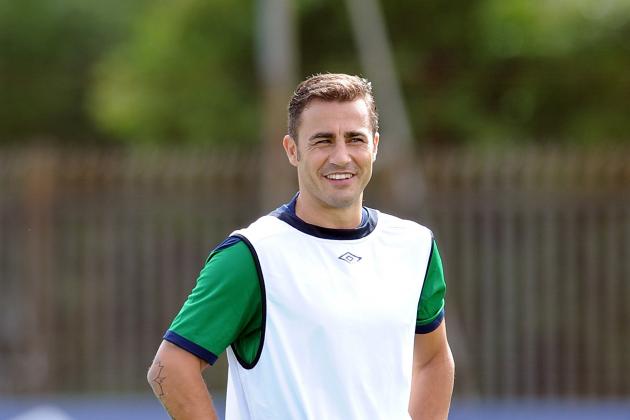 Chris Brunskill/Getty Images

Fabio Cannavaro must have decided it was time to grow out the hair since his playing days have ended.
Cannavaro was close to the end of his time at Real Madrid when he became 35 and returned for a one-year stint at Juventus before ending his career at Al-Ahli.
He is so far the only defender and the oldest recipient of the FIFA World Player of the Year award, having received it in 2006.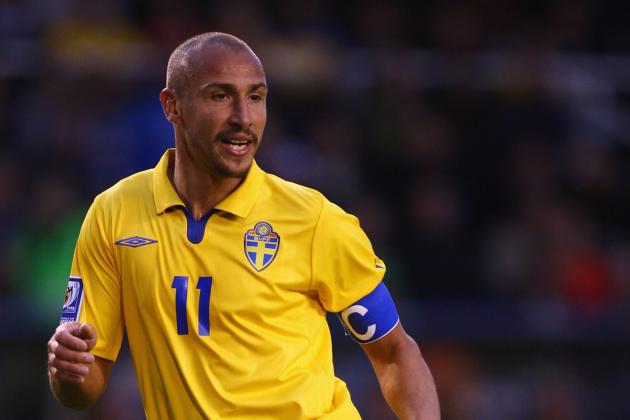 Michael Steele/Getty Images

Henrik Larsson retired in 2009 after an astounding period of success at Celtic, stints at Barcelona, a return to Helsingborg and a very short spell at Manchester United.
He played a big part in Barcelona's 2006 Champions League triumph before moving on from the club towards the twilight of his career. He retired at age 38.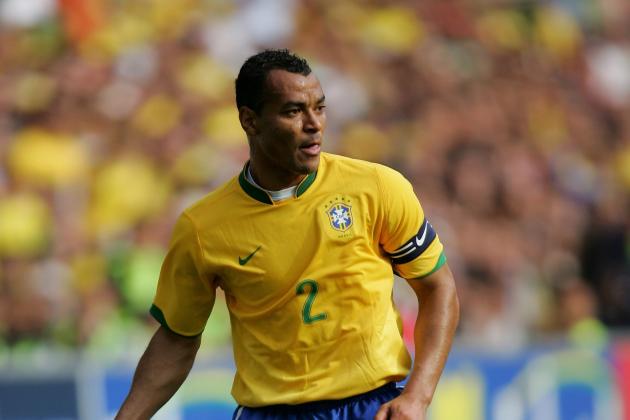 Stuart Franklin/Getty Images

Cafu joins players like Ryan Giggs and Javier Zanetti on this list as players whose engines never seemed to give out.
He hung up his boots at the age of 38 after making a name for himself playing for both Roma and Milan in Italy.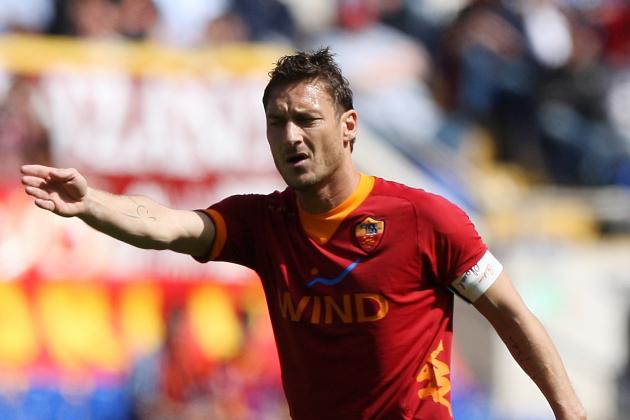 Paolo Bruno/Getty Images

Francesco Totti just hit the mark to get on this list after turning 35 last September.
While injuries and such have slowed him down a little in recent years, he shows no signs of retiring any time soon. His history in the game gets him a place on this list.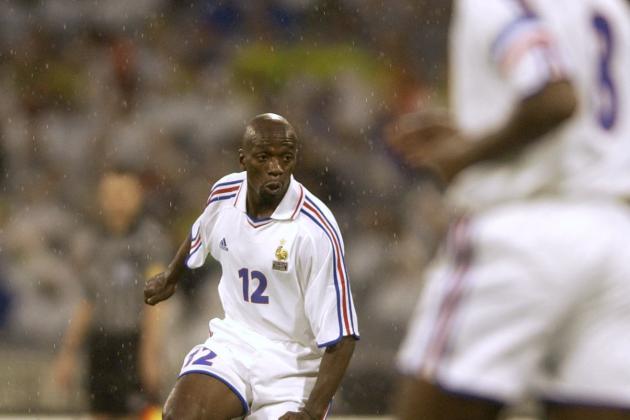 Robert Cianflone/Getty Images

Claude Makalele has a role named after him thanks to his authoritative display as defensive midfielder during his playing days.
He retired last year at the age of 38 after finishing his career at Paris Saint-Germain.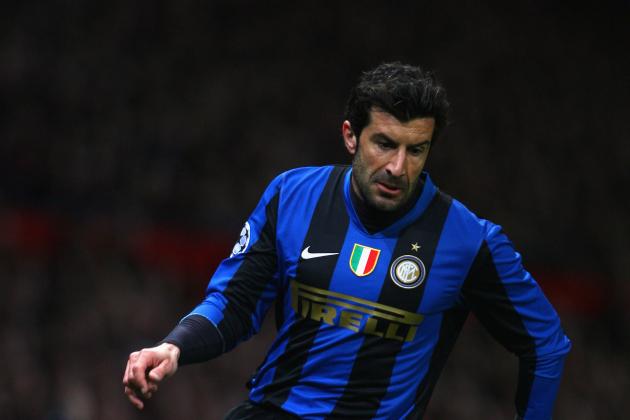 Laurence Griffiths/Getty Images

Luis Figo was almost two years removed from his time at Inter when he turned 35.
The Portuguese winger showcased his skills at three of the world's biggest clubs: Barcelona, Real Madrid and Inter. He was a success with them all.
David Ramos/Getty Images

Johann Cruyff retired from the game at age 37. He won four trophies in his last two years of playing when he returned to his old club Ajax then went to rivals Feyenoord.
He was still fairly productive with both teams and actually scored in double digits with Feyenoord, his last club.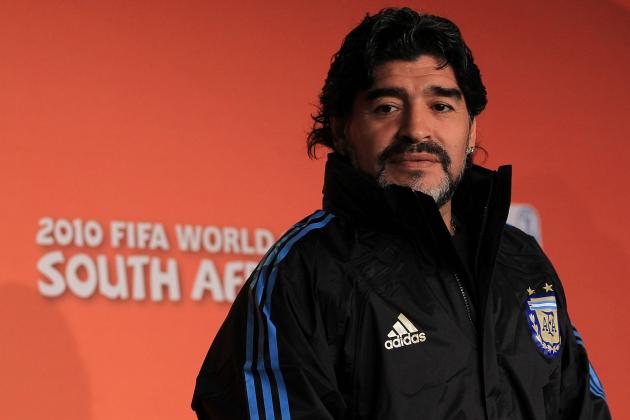 Chris McGrath/Getty Images

I guess it shouldn't be surprising that Diego Maradona played the game for quite a long time.
He spent two years at Boca Juniors before retiring at the age of 37.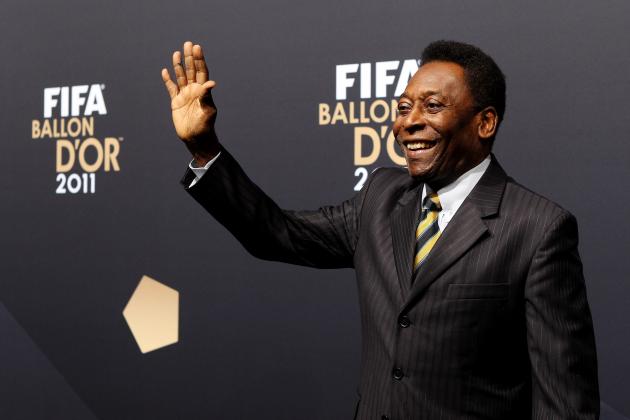 Scott Heavey/Getty Images

Well, "if you can't beat them, join them" is the gist of things here. Pele also played until he was 37 with his last two seasons coming during his time with the New York Cosmos.
He finished his time there by winning two trophies for the club.
Alfredo Di Stefano was finishing up his up his career at Real Madrid when he turned 35 in 1961.
He picked up a few more league titles with the club then ended his career at Espanyol at the age of 40.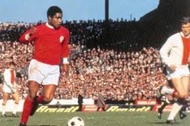 Eusebio had a bit of a journeyman career in his middle to late 30s.
He had just turned 35 when he finished his stint in the NASL with the Las Vegas Quicksilvers. He then spent a year at Unaio de Tomar and returned to the USA to play for the New Jersey Americans.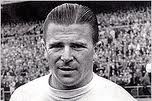 Ferenc Puskas was at Real Madrid when he was 35, and that is where he finished his career in 1966.
He picked up four trophies, including three La Liga titles, during that time.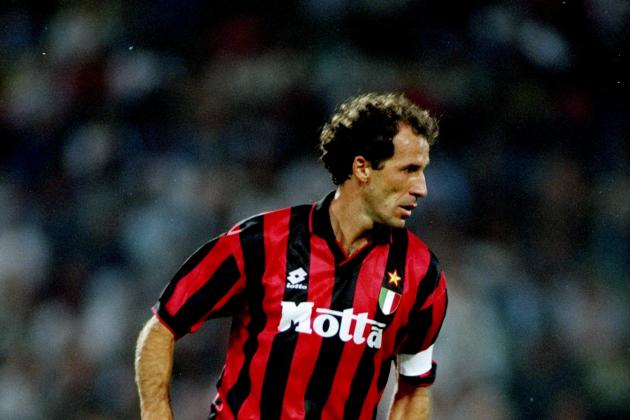 Shaun Botterill/Getty Images

Another Italian, another defender and another Milan player.
Franco Baresi is one of the finest defenders to ever play the game, and he did so even as he got older.
He spent all his career at Milan and eventually retired at the age of 37.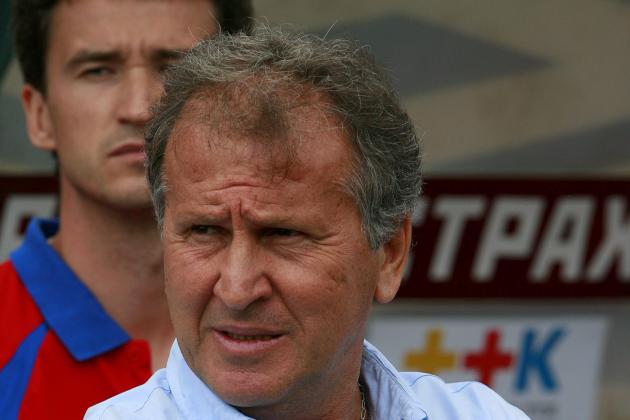 Epsilon/Getty Images

Zico played until he was 41.
The Brazilian goal-scoring midfielder played for three different clubs: Flamengo(twice), Udinese and Kashima Antlers.
His second spell at Flamengo started in 1985. His retirement with the Kashima Antlers in 1994 saw him play for a good six years past the 35-year mark.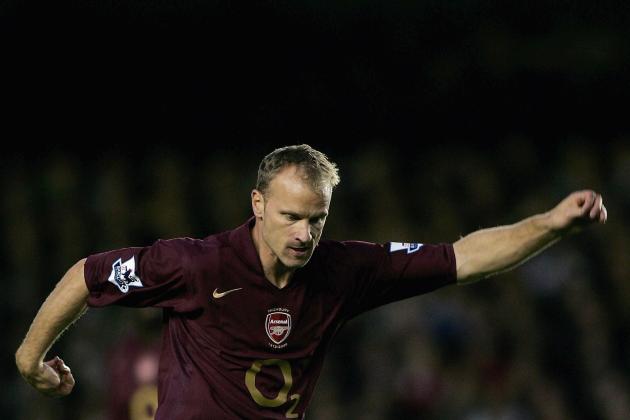 Ben Radford/Getty Images

One of the brilliant minds of football, Dennis Bergkamp retired at the age of 37 at Arsenal.
He mesmerized opponents and fans alike with his skill on the ball and some of the most beautifully executed goals the game has seen.