Why the Philadelphia Eagles Were Forced to Trade Asante Samuel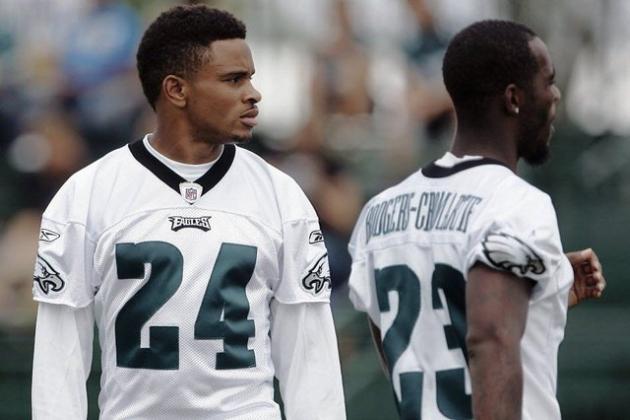 Asante Samuel has been expendable ever since the Philadelphia Eagles acquired Nnamdi Asomugha and Dominique Rodgers-Cromartie during last year's shortened off-season.
By adding two Pro Bowl corners to the roster, the Eagles created a logjam of talent at that position.
Although this seems like a petty problem to have, it remains significant nonetheless.
Thanks to an interrupted training camp, first-year defensive coordinator Juan Castillo spent the first month of the season in "experiment mode."
Not only did he align his corners at a variety of positions that included safety and linebacker but was also inconsistent when it came to allocation of playing time.
DRC rarely saw the field during his first year in Philly and finished the season with only 406 snaps of action.
In comparison, Asomugha played 955 snaps, while Samuel saw the field 828 times in 14 games.
With Samuel now gone, the starting corner positions are locked. No longer does the inexperienced defensive coordinator have to struggle with this personnel decision.
This in turn will not only provide clarity amongst the roster but as well as the coaching staff.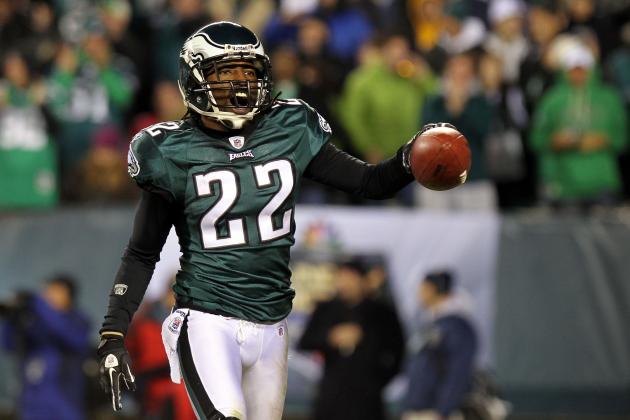 Nick Laham/Getty Images
The Eagles would've been handing over a lot of money to keep Samuel.
The Philadelphia Eagles have always been known to be a "cap-conscious" franchise.
This is exactly why the team remains nearly $19 million under the salary cap even after last year's free-agent signings.
Asante Samuel was set to earn nearly $10 million this upcoming season and was on the books for $11.4 million in 2013.
By shredding his contract, the Eagles will be saving themselves over $20 million. Obviously, this is quite a significant sum.
Instead of focusing the off-season agenda on bringing in more free agents, general manager Howie Roseman has decided to reward his own players.
DeSean Jackson, Trent Cole, Evan Mathis and Todd Herremans have all received contract extensions since the season ended. And with Dominique Rodgers-Cromartie, LeSean McCoy and Jeremy Maclin next in line, the Eagles will need all the spare change they can get.
After you factor in the combined salary of all the team's draft picks, you'll come to realize why dumping Samuel's salary was a necessity.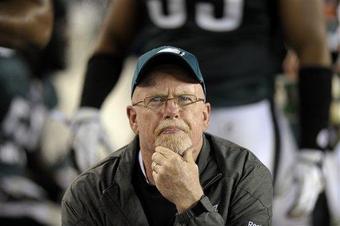 The Eagles are going "all-in" with Jim Washburn's "wide-nine".
Even at 31 years of age, Asante Samuel is playing at a high level. His aggressive risk-taking style is well-calculated and has proved to be rewarding more times than not.
The problem with Samuel is that his soft-release style of coverage isn't suited for defensive-line coach Jim Washburn's "wide-nine" scheme.
The "wide-nine" is most effective with two physical corners on the outsides. These corners are responsible for jamming opposing wide receivers and holding them till the defensive line can reach the quarterback.
Projected starters Nnamdi Asomugha and Dominique Rodgers-Cromartie already have Samuel covered when it comes to press-coverage—which makes him the odd man out of this secondary.