Chicago Bears 2012 Draft: Grading the Picks as They Come in (Rounds 1-3)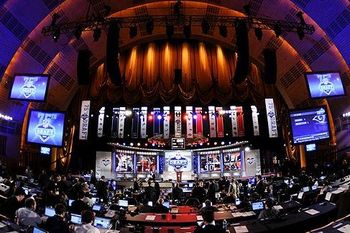 It's D-day folks. Well, draft day I mean.
I will be covering the draft from my couch with a plethora of beers, foods and opinions in regards to the goings on at Radio City Music Hall.
I will primarily focus on our beloved Bears, but also look for a couple of articles reviewing the overall action.
This slideshow will be updated throughout the next three days and focus on the Chicago Bears.
Also, be sure to post any questions, comments, or opinions regarding what you guys have noticed.
Bear down!
Round 1, Pick 19: The Chicago Bears Select Shea McClellin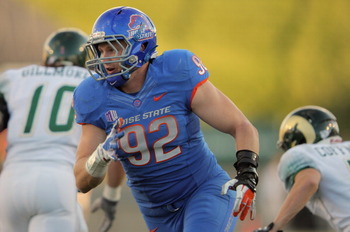 Prior to the draft, general manager Phil Emery had held his card close to his chest.
The only piece of information revealed to the media being that the Bears had a group of seven prospects in the first-round.
Wow.
With the 19th pick in the NFL draft the Chicago Bears select outside linebacker out of Boise State, Shea McClellin.
Though I have not read in one of the many mock drafts of the Bears selecting McClellin, it's a pick I can't quite hate on just yet.
It's a good pick for the Bears with Shea's ability to put his hand down on the line and rush the passer.
Couple that with his speed (4.63 40-yard dash) and size (6'3 260lbs) and we could have someone to opposing quarterbacks.
Though unexpected, I like this pick.
Grade: B+
Round 2, Pick 45 (trade Via St.Louis Rams): The Bears Select Alshon Jeffrey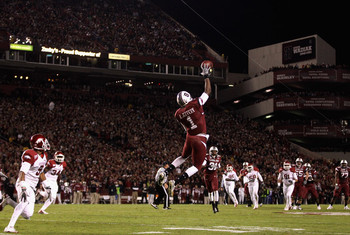 Phil Emery pulled the trigger yet again on day two of the NFL draft in order to swap second-round picks with the St.Louis Rams to ensure the services of South Carolina's Alshon Jeffrey.
I am loving this pick.
Not only did the Bears secure an argued first-round talent, they secured one that gives the Bears the best receiving corps it has had in recent history with only having to give up their fifth-round draft pick.
You can be assured Jay Cutler is somewhere with Kristin smiling.
Grade: A
Round 3, Pick 79: The Bears Select Brandon Hardin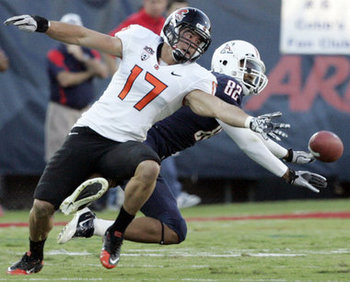 This is an interesting pick.
Brandon Hardin missed all of the 2011 season after he went through shoulder surgery, and despite missing playing time was still touted as the second best free safety in the draft.
Standing at 6'3 215lbs, Hardin has good speed being clocked at a 4.38 on his 40-yard dash at his Oregon State Pro-Day to go along with 24 reps on the bench-press.
Though he played cornerback in college, many scouts have projected Hardin as a free-safety in the NFL though the Bears' intentions for him are still unclear.
I would have rather seen the Bears take a chance on Alfonzo Denard considering his value, but it's still not a bad pick.
Grade: B-
Keep Reading

Chicago Bears: Like this team?