WWE SmackDown Review: 5 Things We Learned from Tonight's Episode (April 27)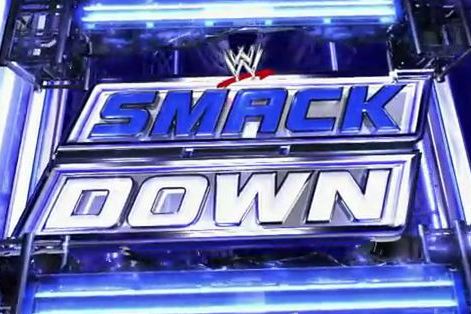 Photo courtesy of WWE.com
So long, Raw, and so long, SmackDown. It's time for Extreme Rules.
Tonight's episode of Friday Night SmackDown was the go-home show to Sunday's pay-per-view, and it was an interesting show to say the least.
The in-ring debut of a future star? Check.
Another squash match? Well, naturally.
Some questionable booking? Of course.
I know we're all geared up for Extreme Rules now, but hold your horses, guys and gals.
Here five things we learned from the April 27 edition of Friday Night SmackDown.
Begin Slideshow

»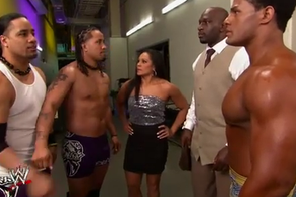 Photo courtesy of WWE.com
I don't want to give the WWE too much praise here, but I will give them some praise nonetheless.
While it's going to take a lot more than moving Darren Young and Titus O'Neil to SmackDown to beef up the tag team division, it's definitely a start.
A great way to make me start to care about the tag team division is some effort, and over the last few weeks, creative has indeed put some effort into tag team wrestling, especially on SmackDown.
Do I think the Primetime Players are going to solve all of the WWE's tag team woes? Let's not be silly.
But I actually give a crap about tag team wrestling in the WWE right now, which is something that hasn't happened since, well, I can't even remember.
Although Epico and Primo need to be booked better and we still need several more tag teams, I'm optimistic about the WWE's tag division and am hoping to see more tag team matches as we move forward in 2012.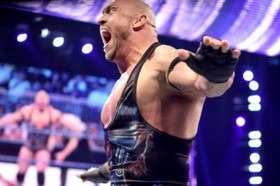 Photo courtesy of WWE.com
The way I feel about the hype for Damien Sandow reminds me of the way I felt when those vignettes were airing before Alberto Del Rio's debut in 2010.
It's clear that the WWE wants Sandow to be a star, but I'm not crazy about his vignettes and think that we just need to see him in the ring already.
Once Del Rio actually wrestled and had first feud, he made a huge splash on SmackDown, and I think Sandow could the do the same.
But Sandow needs a feud first, and come to think of it, so does Ryback.
You can have all the vignettes and squash matches you want, but the fans aren't truly going to know how to react to a new wrestler until he has a legitimate match and an actual feud.
I'm at the point where, although I'm excited about both Sandow and Ryback, I need to see them in feuds soon before I start getting bored with them.
Thankfully, I think we can expect to see the start of their first feuds on the first episode of SmackDown after Extreme Rules.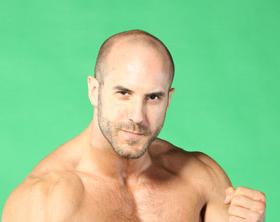 Photo courtesy of fcwwrestling.info
Antonio Cesaro won his "tryout" match to win a spot on SmackDown, but he wasn't the only competitor in his match who proved that he belongs on the show permanently.
So did Tyson Kidd.
It's no secret that I've been a huge supporter of Kidd for a while now, and though his match with Cesaro wasn't anything special at all, it reminded me that he needs to be a SmackDown mainstay going forward.
SmackDown tends to be a more wrestling heavy show than Raw, and thus, it's the perfect place to be for guys like Cesaro and Kidd.
Cesaro is going to be a big deal in the WWE (and relatively soon, I think), while Kidd has always been talented, but has simply been overlooked.
Hopefully, though, tonight will be the start of a big push for Cesaro and the start of something for Kidd.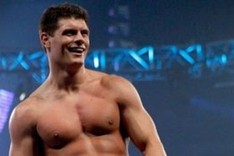 Photo courtesy of WWE.com
The booking of Cody Rhodes since WrestleMania has been nothing short of abysmal.
He is one of the WWE's brightest young stars and should be being groomed for a World title run in the not-so-distant future. Yet, instead he's been portrayed as an absolute loser over the last four weeks.
Rhodes has lost a number of matches on Raw and SmackDown, been embarrassed on multiple occasions and booked like a complete coward.
But to top things off, he actually lost to The Great Khali tonight. Yes, The Great Khali.
While the optimistic side of me wants to think that Rhodes is being taken down only so he can be built back up, the pessimistic side thinks that creative just has no idea how to book this guy.
As you might imagine, I hope my optimistic side is right.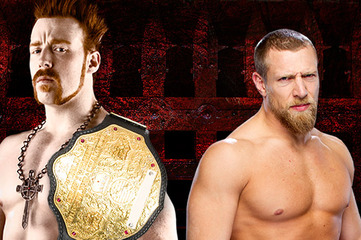 Photo courtesy of WWE.com
As if we didn't know this already, I think that tonight's SmackDown made it pretty clear that Daniel Bryan has no shot of beating Sheamus and recapturing the World Heavyweight Championship at Extreme Rules.
The buildup for their match at WrestleMania wasn't there, and the build for this Extreme Rules match just hasn't been there, either.
Judging by the opening segment, it's clear that the WWE is more worried about Sheamus' upcoming feud with Alberto Del Rio than they are Bryan's upcoming World title shot.
Sheamus has had about as much interaction with Bryan over the last couple of weeks as he has with Mark Henry and Del Rio.
When your World title feud is an afterthought, it's not a good sign, especially for your No. 1 contender.
Bryan is incredibly over right right now, but he's being overlooked as Sheamus' challenger and doesn't stand a chance on Sunday.
I'd be absolutely shocked if Bryan walked out of Extreme Rules as the World Heavyweight Champion.