WWE Tag Team Division: Can These 10 Men Save It?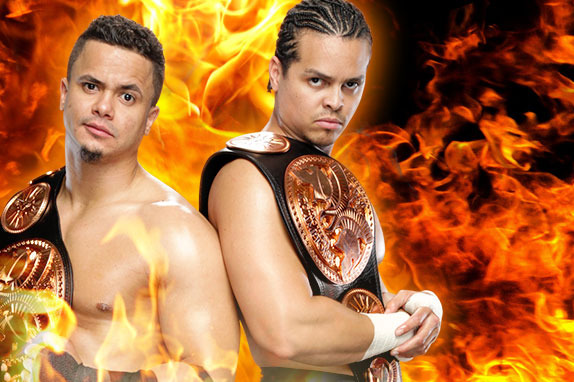 For the past few years, wrestling fans have had two constant complaints, one being the WWE Divas division or lack thereof. I recently discussed this in another piece, entitled "Kharma May Not Be Able to Save the Divas Division, but This Man Can."
The other constant complaint has been the tag team division. Unfortunately, it's suffering the same fate as the divas division. For whatever reason, the WWE doesn't give much television time to the tag team division. They are relatively consistent on WWE Superstars, but there are a few problems with that.
WWE Superstars doesn't air on TV in America, so U.S. fans have to go online to watch the show. Aside from that, as I said, they are relatively consistent. The few tag teams that the WWE does have aren't given enough exposure for the fans to make a fair assessment.
This does absolutely no good. When and if the WWE puts a team on TV, the crowd reaction is very minimal, because they don't know who they are.
Right now, there a lot of guys with absolutely no programs. However, they're still featured on TV every week in a meaningless match. Although the match has no point, the men in the ring still get a reaction from the crowd.
Let's imagine if some of these men joined up...
Begin Slideshow

»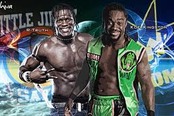 Shortly after this year's Elimination Chamber PPV, R-Truth and Kofi Kingston began teaming together. They instantly had a chemistry in the ring that made it seem like they had been a team for years.
In recent weeks, though, they've each been nearly relegated to jobber status. One week Kingston was destroyed by Lord Tensai, and the following week was Truth's turn.
These are two of the more popular WWE wrestlers and they always get a loud reaction from the crowd. Individually, these two are very entertaining and incredible wrestlers. As a tag team, they electrify the crowd.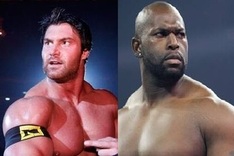 This is almost a no-brainer. These are Vince McMahon's types of guys: big, muscular and powerful. The downside is that they can't wrestle.
These two may end up as huge superstars, and I don't just mean size. However, for them to attain that status, they'll need to step up their in-ring ability. Working as a tag team and with more experienced tag teams will almost certainly help them step their game up.
Besides, what else are they doing right now?
When coming upon this slide, most people's first thought will be "Trent who?" and they should absolutely feel that way. Baretta made his WWE debut alongside Caylen Croft as The Dudebusters on the relaunched ECW brand. When Croft was released in 2010, Baretta was left with absolutely nothing to do, a trend he's continued today.
Heath Slater is known as part of the inaugural season of NXT and the Nexus that came from it. After the group disbanded, he joined a few former members in The Corre. However, that also split and Slater never regrouped.
Now, this isn't just throwing a few guys together with nothing to do. They are rather good wrestlers and deserve the chance to showcase it.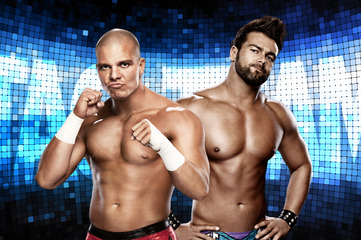 Before Justin Gabriel suffered an unfortunate injury, he and Tyson Kidd we're in line to start teaming together. This made nothing but perfect sense. These two are very similar in the ring and extremely exciting to watch.
As soon as Gabriel returns from injury, I expect these two to pick back up and bring some excitement to the division.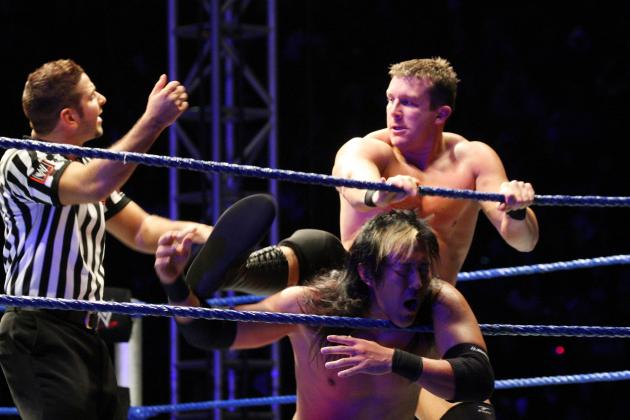 Gallo Images/Getty Images

Here's what's awesome about these two. Neither Zack Ryder nor Ted DiBiase (Jr.) had much backing from the WWE. Instead, they both took to social media to get themselves some attention.
Ryder started his "Z! True Long Island Story" show on YouTube while DiBiase created the "DiBiase Posse Tailgate Party," where he hangs in the parking lot with fans before shows.
These two are absolutely of the people, which is why they get such a warm reception. As far as in-ring ability goes, they are both very talented and have the same style. They could do great things for the division.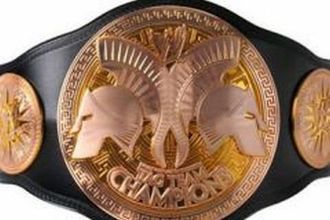 The WWE tag team division desperately needs help. By featuring the division on weekly programming and filling it with wrestlers the fans care about and enjoy, the entire division can be taken to a new level.
Of course, one of the biggest steps would be to change that penny-Roman title belt.
Do you think any of these teams would do well? Who would you like to see tag together? Is there any saving the division? Let us know in the comments!
Follow me on Twitter for my weekly live Raw results: @DollaBilMF