Mike Mayock 2012 NFL Mock Draft: Picks That Guru Will Be Proven Wrong on
April 26, 2012
Joe Robbins/Getty Images
Mike Mayock is an extremely respected draft expert who is employed by the NFL Network and writes for NFL.com.
However, the guy is human and—just like every other draft guru—is bound to get a few picks wrong in his 2012 NFL mock draft.
Most of his picks are great and extremely reasonable, but here are a few that stood out to me as a bit too farfetched.
No. 4: Cleveland Browns, Justin Blackmon
According to ESPN's Bob Holtzman (via Evan Silva of Pro Football Talk), the Browns aren't interested in Blackmon. Instead, they will choose between Morris Claiborne and Trent Richardson.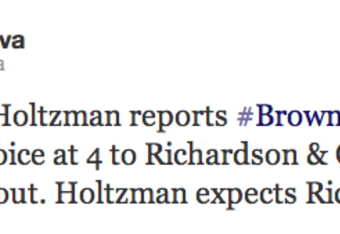 If this is true, then it screws up the order of Mayock's next few picks.
Having said that, we'll give him a break for trying to break the mold with this pick before it was widely known that it isn't going to happen.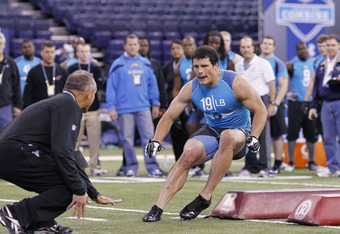 Joe Robbins/Getty Images
No. 10: Buffalo Bills, Luke Kuechly
The guru believes that Kuechly will go to the Bills, largely because of Rob Gronkowski and Aaron Hernandez's presence in New England.
He feels that Buffalo needs a top tier linebacker to contain these guys.
While he's right, linebacker still isn't the team's biggest need this offseason. They need to get a franchise tackle—such as Riley Reiff—or make a trade up to No. 3 with the Minnesota Vikings to get Matt Kalil.
No. 15: Philadelphia Eagles, Stephon Gilmore
Gilmore is simply too good to still be on the board when the Eagles pick at No. 15. Not to mention, this is a team that just unloaded a cornerback in Asante Samuel.
Dominique Rodgers-Cromartie and Nnamdi Asomugha will be a fine starting duo at the position. The Eagles will be looking for defensive line help here.