2012 NFL Mock Draft: First Round Final Version with Trades
April 26, 2012

Following the Colts making public their intentions to make quarterback Andrew Luck the number one overall selection and the Redskins trading up into the number, the Minnesota Vikings are now un-officially on the clock.
It's my belief that the Vikings will go with either Morris Claiborne or Matt Kalil. That decision is still very much in the air.
They have to ask themselves would they rather take Claiborne to help combat NFC North quarterbacks Stafford, Cutler and Rodgers? Or would they rather take Kalil to help combat defensive juggernauts Suh, Allen and Peppers?
Another option for the Vikings at third overall is trading out of the position.
Like I said, the decision is still very much in the air.
Teams all over the league are facing the same questions the Vikings are at their individual draft positions.
More and more in today's NFL, teams are drafting elite young talent that will instantly be integrated into their starting rosters.
With that in mind, here is my final mock as I make my final preparations to head into Radio City Music Hall.
*There are trades projected in this version of my mock.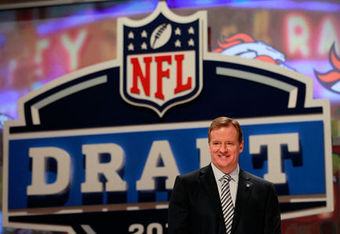 2012 NFL Mock Draft Final Version
1st Overall: Indianapolis Colts
QB Andrew Luck - Stanford
2nd Overall: Washington Redskins (From Rams)
QB Robert Griffin III - Baylor
3rd Overall: Minnesota Vikings
OT Matt Kalil - USC 
4th Overall: Cleveland Browns
RB Trent Richardson - Alabama
5th Overall: Tampa Bay Buccaneers
CB Morris Claiborne - LSU
6th Overall: St. Louis Rams (From Redskins)
WR Justin Blackmon - Oklahoma State
7th Overall: Dallas Cowboys (From Jaguars) !!TRADE!!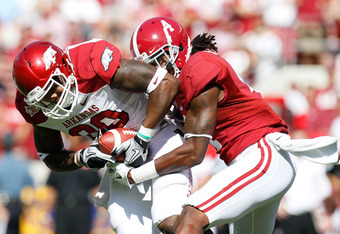 Kevin C. Cox/Getty Images
S Mark Barron - Alabama
8th Overall: Miami Dolphins
QB Ryan Tannehill - Texas A & M
9th Overall: Carolina Panthers
DE Melvin Ingram - South Carolina
10th Overall: Buffalo Bills
LB Luke Kuechly - Boston College
11th Overall: Kansas City Chiefs
G David DeCastro - Stanford
12th Overall: Seattle Seahawks
DE/DT Quinton Coples - North Carolina
13th Overall: Arizona Cardinals
WR Michael Floyd - Notre Dame
14th Overall: Jacksonville Jaguars (From Cowboys) !!!TRADE!!!
DT Fletcher Cox - Mississippi State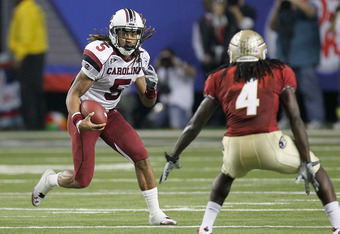 Kevin C. Cox/Getty Images
15th Overall: Philadelphia Eagles
CB Stephon Gilmore - South Carolina
16th Overall: New York Jets
OLB Courtney Upshaw - Alabama
17th Overall: Cincinnati Bengals (From Raiders)
CB Dre Kirkpatrick - Alabama
18th Overall: San Diego Chargers
DE Whitney Mercilus - Illinois
19th Overall: Chicago Bears
DT Michael Brockers - LSU
20th Overall: Tennessee Titans
DT Dontari Poe - Memphis
21st Overall: Cincinnati Bengals
G Cordy Glenn - Georgia
22nd Overall: Cleveland Browns (From Falcons)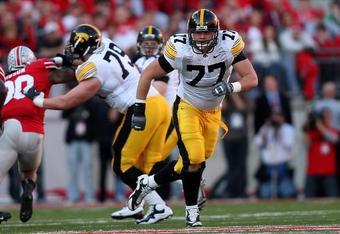 WR Kendall Wright - Baylor
23rd Overall: Detroit Lions
OT Riley Reiff - Iowa
24th Overall: Pittsburgh Steelers
ILB Dont'a Hightower - Alabama
25th Overall: Denver Broncos
RB Doug Martin - Boise State
26th Overall: Houston Texans
DE/OLB Nick Perry - USC
27th Overall: New England Patriots (From Saints)
DE/OLB Vinny Curry
28th Overall: Green Bay Packers
S Harrison Smith - Notre Dame
29th Overall: Baltimore Ravens
C Peter Konz - Wisconsin
30th Overall: San Francisco 49ers
G Amini Silatolu - Midwestern State
31st Overall: Indianapolis Colts (From Patriots) !!!TRADE!!!
TE Coby Fleener - Stanford
32nd Overall: New York Giants
OT Jonathon Martin - Stanford