Picking a Beer to Represent Each MLB Ballpark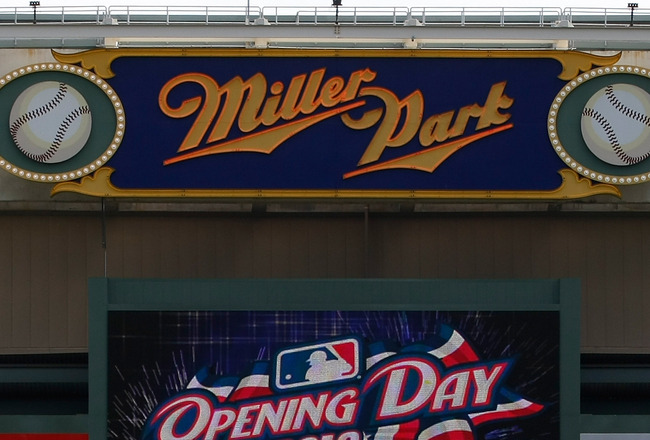 Scott Boehm/Getty Images
There are certain traditions associated with going to a baseball game. You sing in the seventh inning, you eat hot dogs, you turn your cap inside out when your team's losing in the ninth and you drink beer.
Only three of major league baseball's 30 stadiums are actually named after a beer company, but with commercials and sponsorships, the link between the two is unmistakable.
So here we look at each ballpark and find a suitable beer to which we can liken it.
Dodger Stadium, Los Angeles Dodgers
Hite Beer
Hite is Korea's top-selling beer and clinched a deal with the Dodgers to sell the beer at their stadium during the 2012 season. Anyone who's willing to make this commercial to promote it must be serious.
Coors Field, Colorado Rockies

Coors Light
Well, it kind of has to be Coors Light, doesn't it?
Let's just hope Colorado Rockies fans are intelligent enough to know when they're cold, rather than needing to have the whole ballpark turn blue.
Yankee Stadium, New York Yankees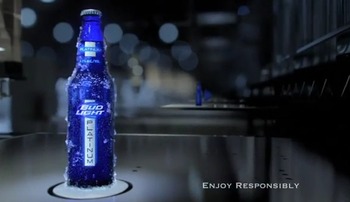 Bud Light Platinum
Bud Light is America's best-selling beer and Bud Light Platinum is a new version of it. Similar, new, and nowhere nearly as good as the original. It's almost perfect for New Yankee Stadium.
Turner Field, Atlanta Braves
Heineken
Heineken will be the official lager served at the 2012 Olympics in London, perfect for a stadium which started out as the centerpiece of the 1996 Games.
Rogers Centre, Toronto Blue Jays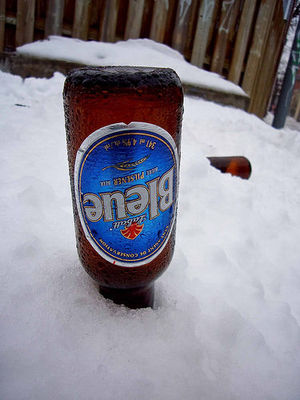 Labatt Bleue
It's a Canadian beer and is popular with people outside of Canada. Based on the number of traveling fans who seem to fill Toronto's Rogers Centre, the Blue Jays' stadium is more popular with the international crowd, too.
Chase Field, Arizona Diamondbacks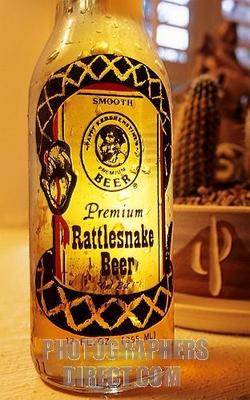 Rattlesnake Beer
The Diamondbacks emphasized the snake element of their name more with their uniform redesign, so this has to be a snake-related beer.
Rangers Ballpark in Arlington, Texas Rangers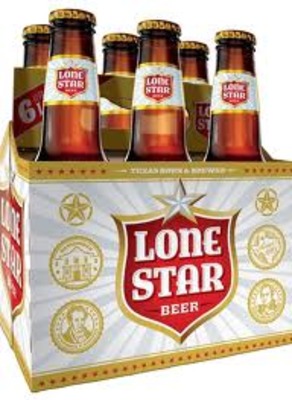 Lone Star Beer
A proud Texan team calls for a proud Texan beer. Their website says that drinking any other beer is treason. Who's going to argue with that?
Safeco Field, Seattle Washington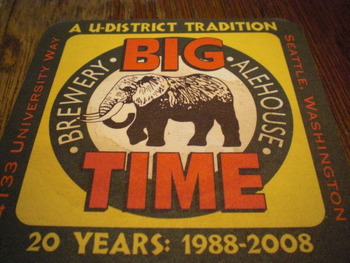 Big Time Brewery
For Seattle, coffee seems much more appropriate, but the city does have a few breweries, such as Big Time Brewery & Alehouse.
Oriole Park at Camden Yards, Baltimore Orioles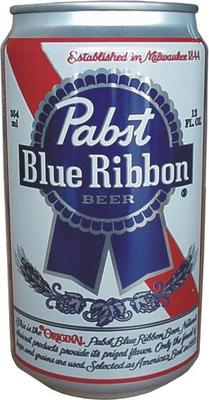 Pabst Blue Ribbon
When Oriole Park was built, everyone wanted to copy it because it was so popular. Now, it doesn't hold the allure it once did, which is somewhat true of Blue Ribbon, too.
Angel Stadium of Anaheim, Los Angeles Angels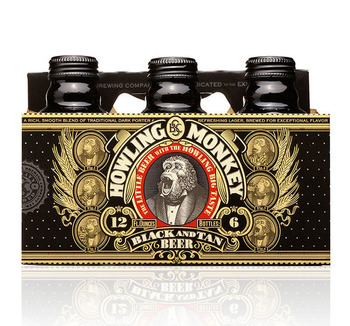 Howling Monkey
Angel Stadium is characterized by three things: the rocks in center field, the Rally Monkey and the drive-you-insane ThunderStix.
Combine the last two, noise and primates, and you get the Howling Monkey.
Busch Stadium, St. Louis Cardinals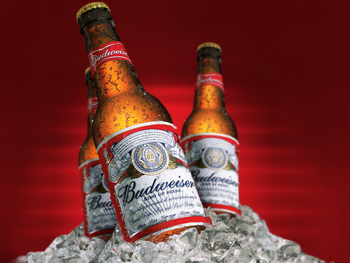 Budweiser
An easy one here, as it can be nothing other than Anheuser-Busch's own self-professed King of Beers, Budweiser.
Citizens Bank Park, Philadelphia Philles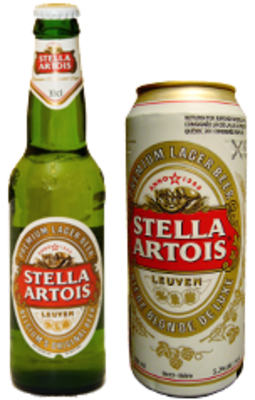 Stella Artois
For some reason which escapes me, Stella doesn't have the best reputation and neither do Phillies fans. Whether it's booing Santa or cheering as a fan is tasered, they aren't considered the friendliest fan base in the game.
Progressive Field, Cleveland Indians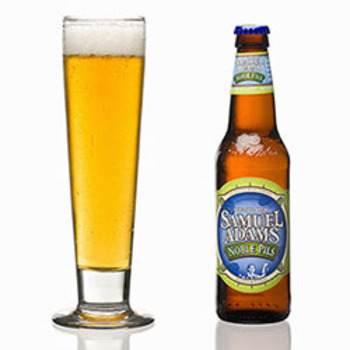 Samuel Adams Noble Pils
A relatively new beer that feels perfect for summer, fits well with the okay-if-it's-not-raining Progressive Field.
PETCO Park, San Diego Padres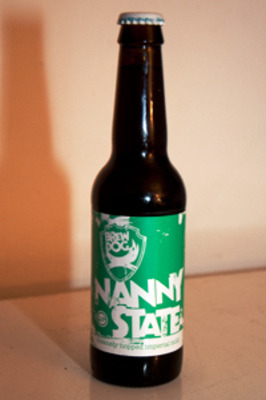 Brewdog Nanny State
You can swing away for as long as you like at San Diego's PETCO Park, but you're going to have to do something special to hit a home run.
The Padres' stadium is renowned for being the most unfriendly to hitters. Similarly, you'd have to go to great lengths to get drunk on the notoriously weak Nanny State.
Great American Ball Park, Cincinnati Reds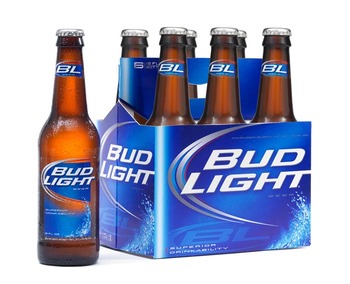 Bud Light
A great American ballpark calls for a great American beer, so why not the nation's best-selling one?
Citi Field, New York Mets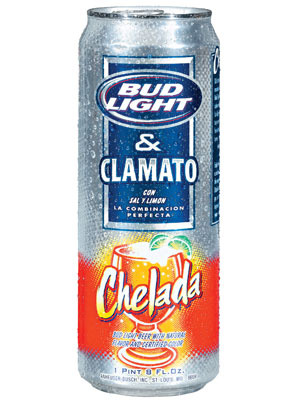 Bud Light Chelada
Yankee Stadium is world-famous (at least, the original was) and the Mets are always similar, but never the same. That's true of this disaster.
You'd think you can't really go wrong with beer, right? Wrong. Why did no one at Anheuser-Busch think "You know what? Clams, tomatoes and artificial lime flavoring might not actually be that nice in a beer"?
AT&T Park, San Francisco Giants
Anchor Small Beer
I'm sure San Francisco's own Anchor is lovely, and from what I've heard, it's a fine, fine beer. Unfortunately, you can't get it everywhere and it's really overpriced.
Remind you of any mobile phone network you know?
Miller Park, Milwaukee Brewers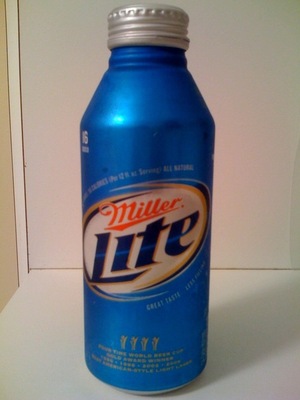 Miller Lite
The ballpark is named after the beer, so it had to be this, didn't it? Miller Lite's a really nice beer but those resealable can-bottles are still the least macho beer container you can buy.
Nationals Park, Washington Nationals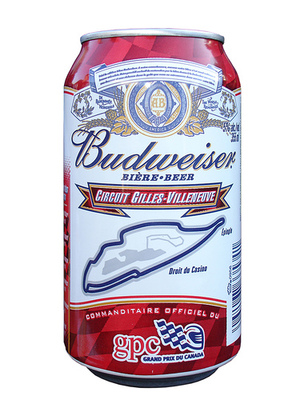 Canadian Budweiser
Some American beers have Canadian variations brewed north of the border. You know Nationals Park should be American but you just can't help feeling the park should be in Canada. *cough*MontrealExpos*cough*
Comerica Park, Detroit Tigers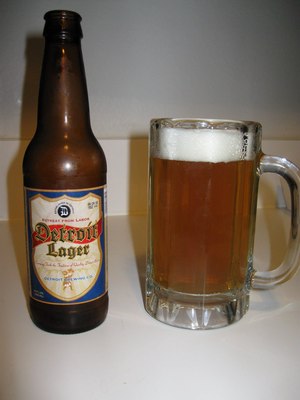 Detroit Lager
Detroit's a proud city, and to compare their park to anything other than a Detroit-brewed beer would be an insult.
Wrigley Field, Chicago Cubs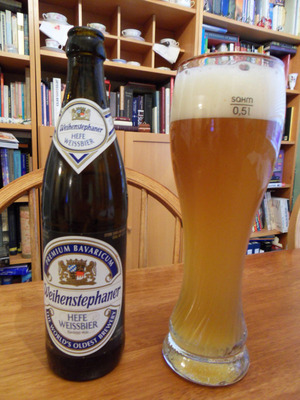 Weihenstephaner Hefeweiß
The 1000-year old brewery is an apt comparison with Wrigley Field. Wrigley might not be the oldest ballpark in the league (that honor goes to Boston's Fenway Park), but with all the renovations which have updated Fenway in the last decade, it certainly feels like the oldest.
Minute Maid Park, Houston Astros
Minute Maid 100% Pure Apple Juice
It just doesn't feel right to compare a park named after a juice company to a beer. Besides, the stadium's only 12 years old; it shouldn't be able to drink.
US Cellular Field, Chicago White Sox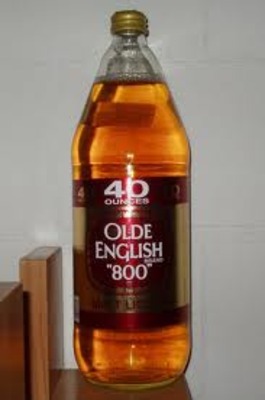 Target Field, Minnesota Twins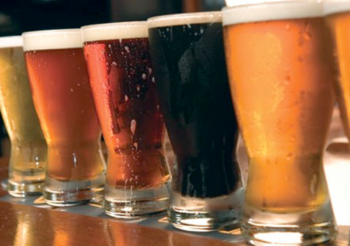 Anything from the Rainy Day Brewery
If there's one thing that makes Target Field different from the Twins' old home, the Hubert H Humphrey Metrodome, it's the lack of a roof. Yes, rain delays are a part of Minnesota baseball again.
PNC Park, Pittsburgh Pirates
Coronita Cerveza
Coronita is the miniature-bottled variation of Corona, just as PNC Park, which has the third-smallest total capacity in the majors, is a mini version of a ballpark.
Kauffman Stadium, Kansas City Royals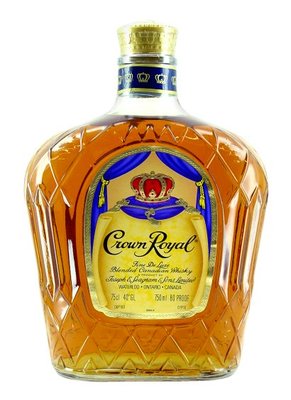 Crown Royal Whiskey

Okay, so this isn't really a beer but to be fair, the Royals are barely a major league team. The giant crowned scoreboard in center field dominates the stadium and does help lend it a somewhat royal feeling.
Fenway Park, Boston Red Sox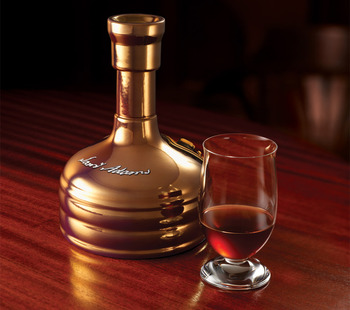 Samuel Adams Utopias
Utopias, which was the strongest beer in the world when it was first released, shares a few qualities with the century-old ballpark. They're from New England, are smaller than you'd like, unusually shaped and are overpriced for what they are.
The overpriced bit actually works well for the Red Sox team, too.
Marlins Park, Florida Marlins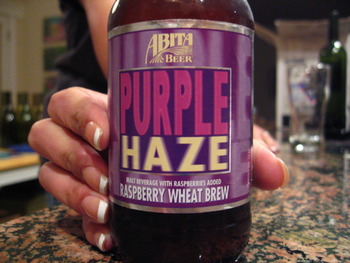 Purple Haze
Nothing is more fitting of the ostentatious new Marlins Park than a purple raspberry-flavored beer.
Oakland Coliseum, Oakland Athletics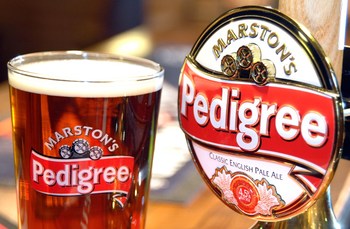 Marston's
Marston's has changed its name countless times throughout its existence. So has the Oakland Coliseum, which has at different times been known as the Oakland-Alameda County Coliseum, the Network Associates Coliseum, McAffee Coliseum, Overstock.com Coliseum and the O.co Coliseum.
Good thing they kept "Coliseum" in there or no one would know where the Athletics played.
Tropicana Field, Tampa Bay Rays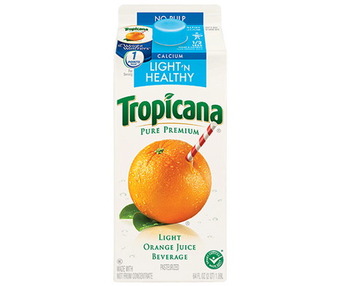 Tropicana Orange Juice
Like Minute Maid Park in Houston, it seems wrong to compare the Trop to a beer. Besides, the Rays' stadium is a horrible place to play or watch baseball.
Keep Reading