6 Active WWE Wrestlers Who Could Switch to Commentary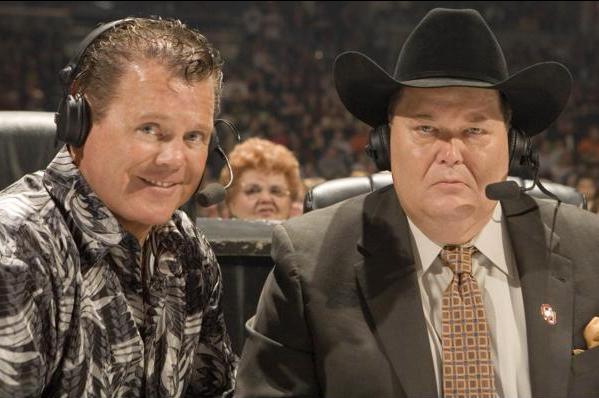 Most, if not all, wrestling fans know that not just anyone can be a commentator. Those unaware may claim someone just needs the ability to talk on the mic — but that's not all.
A commentator needs to be able to talk in a more educational manner, instead of simply being able to cut a good promo. In other words, the commentator needs to know what he's talking about and the best way to translate that knowledge into words the audience can understand.
While some commentators like Jim Ross or Josh Matthews do not have wrestling experience and are still good on the mic, being a former wrestler has its perks in the commentators' booth.
For one, it brings a sense of legitimacy to the commentary. When a past wrestler is able to draw upon his experience and insert it into the commentary, it makes the experience just a little bit more interesting and enjoyable.
For example, because Jerry Lawler has been wrestling for so long, he's been stuck in a lot of submission holds, but he has always claimed the Figure-4 Leglock to be the most painful. Even if one is aware that the Figure-4 on TV doesn't do anything, Lawler's claims make the move seem even more devastating.
Another plus to having a wrestler-turned-commentator is that most wrestlers can draw on their past experiences as both face and heel and deliver a unique perspective on the match.
A great example was Booker T during Daniel Bryan's World Heavyweight reign. While Booker did not outright praise Daniel Bryan's efforts, Booker did mention that a champion does whatever it takes to keep their title and that he himself used the same tactics.
Some wrestlers are just perfect for commentary. They have the experience to draw on, the knowledge and ability to show that knowledge and the popularity to stay relevant without overshadowing their commentary. The following list features six of the best candidates to be a wrestler-turned-commentator.
Begin Slideshow

»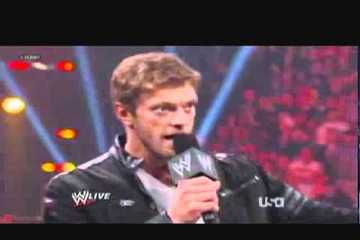 The Rock, Edge and Shawn Michaels
First off, none of these men are active superstars. The only reason I am putting them in this list is because I know someone is going to mention them regardless.
Besides, even if one of them did come back for commentary, would we as fans really expect them to stay there?
Wade Barrett, Dolph Ziggler, Cody Rhodes and The Miz
These are some of the most popular upper mid-card talents in the WWE. They have all proven they can be really good on commentary as well. So why are they in the honorable mention category?
It is because I feel they don't have enough total experience to draw upon. All of the wrestlers in the list have either wrestled around the world or have wrestled for over 15 years.
John Cena and CM Punk
These two men would make excellent commentators. Both are able to put over the men in the ring, and both have proven to be skilled at talking to the crowd on multiple levels.
However, they are in the same boat as Rock, Edge, and HBK. We know they would make good commentators, but we also know that's not where they belong.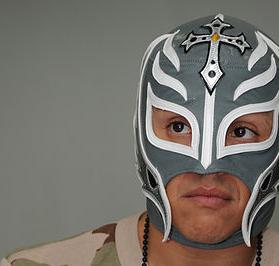 Rey has been wrestling since he was a teenager and is now one of the most popular WWE Superstars in the world. He really helped bring the lucha libre style to the mainstream and is one of the most recognizable faces in the WWE.
Since he has been wrestling for most of his life, Rey knows the business like the back of his hand. Wrestling is in his blood, and it is something that he has tons of knowledge about. That can only help him as a commentator.
Rey's mic skills are often debated, but he is good enough to be able to come on commentary week after week and not come across as uncomfortable or confused. He brings with him wrestling experience from all over the world and against all kinds of opponents.
Rey knows what it takes to be a champion and how to do it while staying in the audience's good graces — something not many can claim to be able to do. However, that does have the downside of preventing Rey from guiding the audience into the mind of a heel.
The thing that would give Rey Mysterio a unique edge as a wrestler-turned-commentator would be that he knows what it's like to be an underdog. Rey knows what it's like to have to fight an uphill battle, and that is something that would likely come through during the matches he calls.
Rey Mysterio almost did not make it into this list because of how popular of a star he is. However, I felt that his presence would not necessarily overshadow the commentator's booth, and he is fairly credible as a long-term commentator.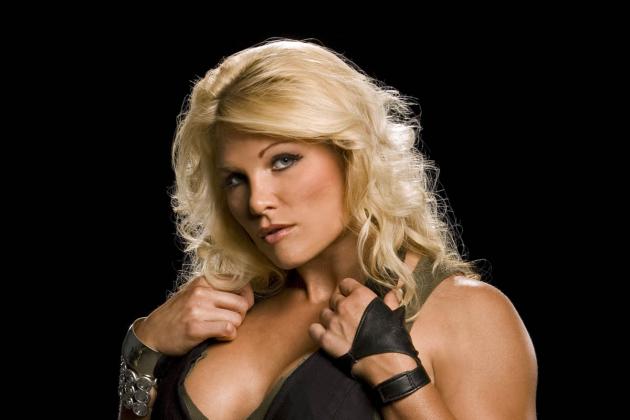 While Beth Phoenix is famous for her abilities in the ring, her mic skills often go completely ignored. Sure, she may not be the most charismatic female the WWE has ever had, but she really is a good speaker with a voice that most people can recognize.
Another plus that Beth could bring to the announcers' booth is her knowledge of what goes on between the ropes. As stated before, Beth was famous long before WWE because of her in-ring talent. She has wrestled all sorts of competitors, both male and female, while still coming out on top.
While WWE likely wouldn't let their Glamazon spill all of her secrets, Beth is still knowledgeable about all types of submissions and holds, knows what it's like to take a few hits and knows what it means to become and stay a champion.
When Daniel Bryan was the World Heavyweight Champion, Booker T would occasionally defend his actions, as Booker had — at various points in his career — been both a heel and a face.
In the same way, Beth would be able to give unbiased commentary about the dastardly tactics that some heels use.
Another plus, Beth is probably not as likely to flake on her commentary duties during a Divas match. Often times during a Divas match, male commentators will often stray off-topic discussing things like which female is more attractive or sometimes forgetting about the match all together.
With a female doing the play-by-play, the chances of that happening become much slimmer.
Overall, Beth as a commentator would be a good idea. Since very few, if any, promotions have female commentators, it would be something fresh and new, and Beth would be able to bring intelligent and credible views and opinions to the commentators booth.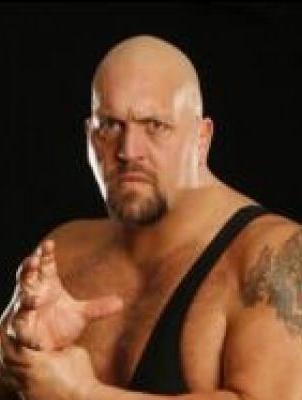 It is pretty easy to get along with Big Show. Aside from those people who believe Big Show serves no purpose, almost anyone can be drawn in by the giant's natural charm and charisma.
That's one of the reasons Big Show would be a good commentator. He has a way of speaking that is really friendly and personal and makes people actually want to hear what he has to say. His voice is also fairly recognizable, which is always a plus to a commentator.
Throughout the 20 years that Big Show has been wrestling, he has seen and done it all. He is the only man to hold the WCW, WWE, World Heavyweight and ECW titles, and he is also a Grand Slam Champion in the WWE.
This means that Big Show has wrestled in the main event, the mid-card and tag divisions and has experienced success in all three.
That's quite a few accolades for one man to hold. Consequently, it is also quite a bit of credibility for one man to bring into the commentators' booth.
Big Show has battled fellow giants like Kevin Nash and gladiators like Brock Lesnar, as well as quicker and more technical Superstars such as Cody Rhodes, so he has some knowledge in just about every style of wrestling.
This would allow him to walk listeners through what their favorite Superstars may be feeling or thinking, without sounding like he is simply guessing.
Since he has so much experience with so many different kinds of wrestlers, Big Show can also give educated answers about all combat styles or give other types of information.
A friendly disposition and a lot of experience would easily make Big Show an excellent commentator if he so wished it. And it would probably be a lot less taxing on his body.
After all, giants are naturally prone to all sorts of injuries, whereas commentators generally are not.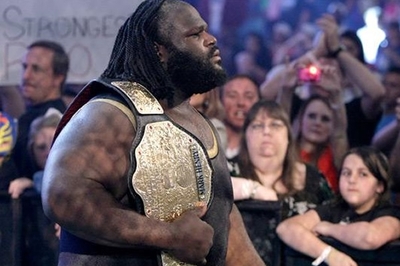 If you heard Mark Henry's one time on commentary, then you know it was gold. If you were not that fortunate, then I suggest you take a look here.
The brilliant part of Mark Henry's commentary style is that he expects each and every Superstar to be just as tough as him. In a strange way, it's almost as if Mark respects all of the wrestlers, and as a result, he is very interesting to listen to.
While he may not have the titles to prove it, Mark Henry has been in the WWE for 15 years and has seen many great wrestlers come and go. As a result, Mark has seen so many different styles and knows how to counter them.
Like Big Show, Mark has also gone up against many different types of Superstars and has thus learned what it takes to beat anyone.
The difference between Big Show and Mark Henry is that Mark is much more angry and brutal, and that comes off when he talks. That's not necessarily a bad thing, however. It actually helps, because it gives Mark Henry a way to distance himself from most commentators.
His harsh, spartan way of speaking and commentating makes him unique. Instead of talking about Superstars, Mark talks down on Superstars much in the way a drill sergeant would talk down to his soldiers.
It is a unique voice and a unique style of doing play-by-play commentary that puts Mark Henry this high up.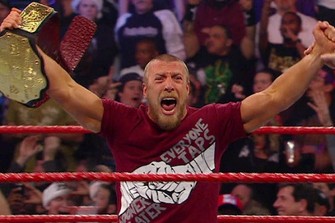 Known as the "American Dragon" outside of the WWE, Daniel Bryan developed a huge following by simply being an amazing wrestler.
He's wrestled in the United States, as well as outside the country; he's wrestled huge men and cruiser weights. No matter his opponent, Daniel Bryan has shown he is a wrestling genius.
And it's that experience that would make Daniel Bryan a great commentator. Of all of the people on this list, Daniel Bryan may have the most knowledge of anything that goes on inside the ring. He would be able to name every hold and how to get out of it — something that can always add intrigue to commentary.
For commentary's sake, Daniel may have to scale back on the overbearing arrogance (lest he end up like a certain Michael Cole), but at the same time, it would be an intriguing dynamic to have someone who knows more than 90 percent of men.
Another fun plus to having Daniel Bryan as a commentator is that he can really give multiple tactics that he would use.
While Beth Phoenix, Big Show and Mark Henry all rely mostly on their power, Daniel relies either on his speed. He could also discuss which submissions and/or strategies he would use.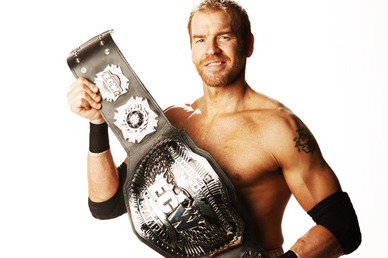 This list ends with Captain Charisma himself: Christian. Wrestling for almost 20 years, the Grand Slam Champion has done just about everything there is to do in the WWE.
He's funny, knowledgeable and has tons of experience in the ring. Christian is one of those wrestlers who started from the bottom and crawled his way to the top. And during his slow rise, he has learned just about every trick of the trade there is.
Christian is capable of talking an audience through what the Superstars in the ring are thinking, because whether they are a face or a heel, he's been in their shoes.
Another trait that Christian has that separates him from the rest of the wrestlers on the list is that he is something of a tag team specialist, winning the WWE Tag Team titles nine times with three different partners.
Christian has also participated in a variety of different types of matches, including the inaugural TLC match, which gives him a better understanding of the sometimes complicated match stipulations that WWE comes up.
It also gives Captain Charisma a platform to talk about his own experiences with non-standard matches.
As touched on before, Christian is a natural talker, and that is always helpful in commentary. He is one of the better speakers in the WWE right now, and he is really good at getting his point across without coming off as repetitive or annoying.
While he may not have the most experience on this list, he is one of the more experienced Superstars and arguably the most complete Superstar in WWE today.
He possesses an impressive resume that legitimizes the things he says, and he has the mic skills to make himself stand out in a commentary team without necessarily overshadowing them.
Is there anyone you think I missed or do you just want to dispute my choices?
Either way, scroll down and make the comments section useful. Thank you for reading. I hope you enjoyed the slideshow, and I look forward to reading your opinions below.