NBA Playoffs 2012: Analyzing Which Round 1 Stars Will Struggle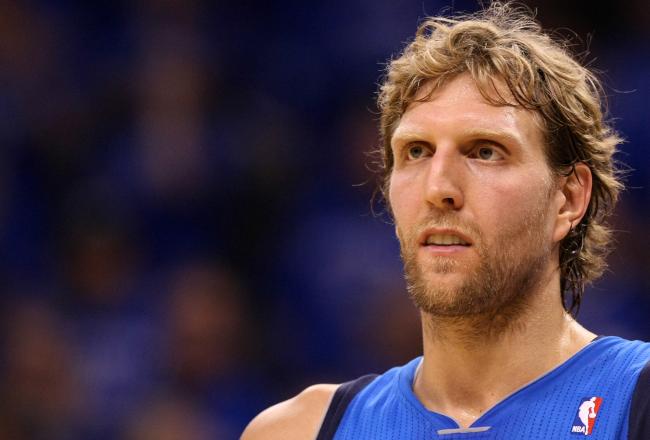 Christian Petersen/Getty Images
Some NBA stars are going to choke in the first round of the 2012 playoffs.
Though they have performed admirably for their respective teams throughout the compact regular season, these men are going to struggle to perform up to the same standard when the bright lights are upon them in the playoffs.
During a normal regular season, teams have a one to three days to prepare for their opponents. During this past strike-shortened season, they had even less time to focus on game-planning and had to take things as they came.
Things change in the playoffs. Time slows down as teams have at least two days to prepare for every game—not to mention they will play at least four games in a row against the same team.
This allows teams to develop intensive, specific game plans to stop what their opponents do best.
Here are the stars who'll have a rough go of it in the first round of the NBA playoffs.
Dirk Nowitzki, Dallas Mavericks
The Mavs face the Oklahoma City Thunder in the first round.
OKC has a young man by the name of Serge Ibaka who has the game to take Nowitzki's offense to task both down low in the post and out on the perimeter.
He is quick, tall and long, and this year Ibaka is averaging 3.6 blocks per contest; he will give Nowitzki fits throughout the series.
Then there's the problem of Nowitzki's falling production this year.
His shooting percentage has taken a big hit this season: He is shooting 46 percent from the floor—down from almost 52 percent last year—and is only hitting on 36.5 percent of his shots from behind the arc, well below what he's been doing the last couple of years.
There is also a good chance we'll see Kevin Durant guarding Nowitzki at times, and the youth and length of both Ibaka and Durant will be too much for Nowitzki to overcome.
Danny Granger, Indiana Pacers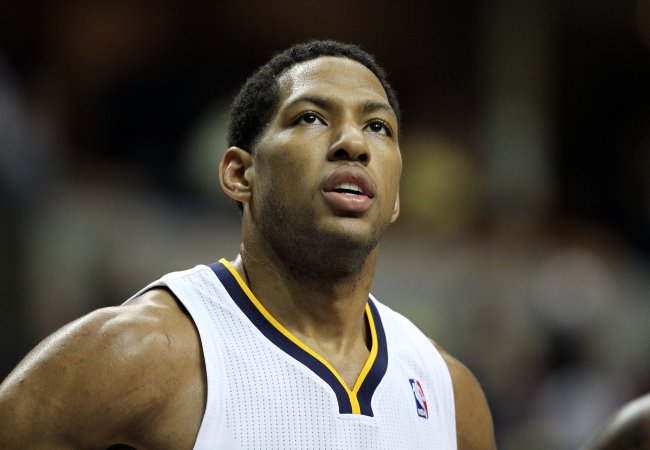 Andy Lyons/Getty Images
Granger is the clear leader for the Pacers on offense, and he is going to struggle to find his shot going up against the Orlando Magic—even without Dwight Howard roaming the paint.
One thing the Magic have going for them against Granger and the Pacers is their depth at the small forward position: Jason Richardson, Quentin Richardson and Hedo Turkoglu are all experienced veterans who will rotate in and out of the lineup throughout the playoffs.
Without Howard's constant need for approval, Stan Van Gundy will have the full attention of his team. "Defense" will be the word du jour, and Granger will find himself getting tired at the end of games as the Magic rotate their players into the game, staying fresh.
I don't think the Pacers will lose this series, but they'll have to win ugly with their leading scorer struggling to hit shots.
Al Jefferson, Utah Jazz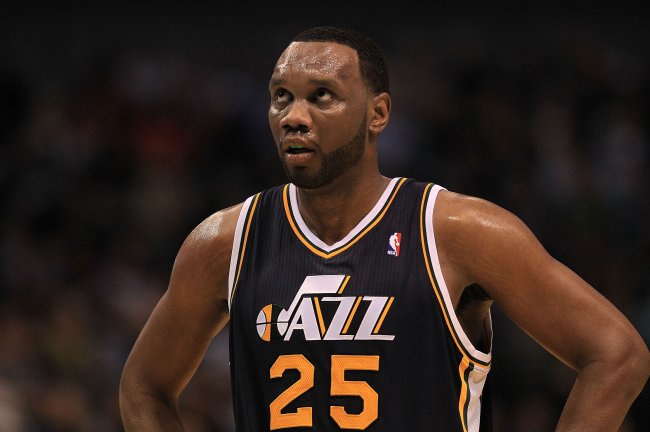 Ronald Martinez/Getty Images
Unfortunately for Jefferson, he'll be matching up against Tim Duncan in the first round.
Duncan is a terror on defense—especially in the playoffs.
San Antonio Spurs head coach Gregg Popovich had the luxury of keeping Duncan fresh during the regular season due to the incredible depth he's developed on their bench: Duncan played only 28 minutes a game.
That spells trouble for Jefferson.
A healthy, fresh Tim Duncan will force Jefferson to expend tons of energy on the defensive side of the ball, and Duncan's legendary defense on the other side will give him fits down low.
This series will be extremely lopsided, and Jefferson's struggles will have a lot to do with it.
Joe Johnson, Atlanta Hawks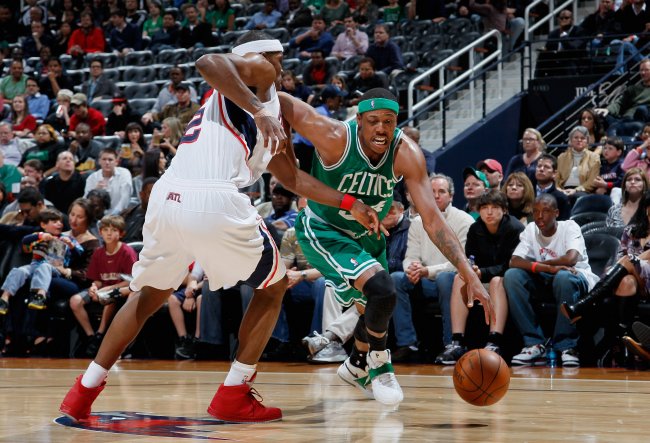 Kevin C. Cox/Getty Images
Johnson will go mano-y-mano with Boston Celtics small forward Paul Pierce throughout this series.
Pierce has a history of raising his game to another level in the postseason, and he will wear Johnson out on both sides of the floor.
I am looking forward to this individual matchup. Both men have the ability to score 40 points on any given night.
In the end, though, Pierce will win this battle and the Celtics will win the series.
Johnson will average around 15 points per game, and without Al Horford in the middle (H/T USAToday.com) the Hawks won't have enough firepower to contend with Pierce and the Celtics.
This article is
What is the duplicate article?
Why is this article offensive?
Where is this article plagiarized from?
Why is this article poorly edited?