WWE's MVPs in the Last 12 Months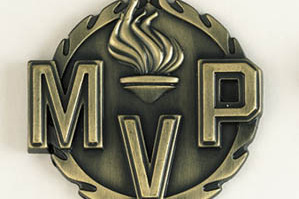 Image Courtesy of worldblog.com
In the last 12 months, WWE has needed its "midcard talent" to step up to the plate.
John Cena was distracted by his match with the Rock for most of 2011 and the shock retirement of Edge didn't help.
If you add the diminishing in-ring roles of HHH and Undertaker to that, something had to happen.
WWE needed to take a risk or two. They turned to several experienced hands as well as some untried main-eventers to get them through it.
This article will look at each of the men involved and I'll give my thoughts on the difference they made.
Let's get to it.
Begin Slideshow

»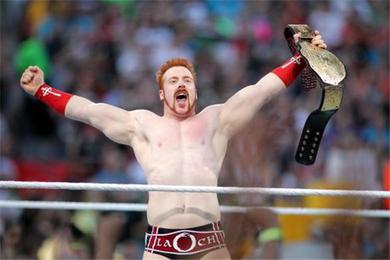 Image Courtesy of wrestlearena.blogspot.com
One of the men who's had a more transitional year than you'd think is the Celtic Warrior, Sheamus.
At the start of 2011, Sheamus was floundering as a midcard heel on Raw. Mind you, most of the midcarders on Raw haven't got a purpose anyway, so that's no slight on Sheamus.
He won the United States Championship from Daniel Bryan early in 2011 and they were supposed to have a re-match for the strap at WrestleMania 27.
As I'm sure we all know by now, they got bumped from the main card to being a dark match. Even their title match ended up being a battle royal!
He was drafted to SmackDown in April last year and slowly began to turn from a heel to a babyface.
His babyface turn culminated in August after confronting Mark Henry, who was wreaking havoc on SmackDown.
Sheamus went on to win 26 of his next 27 televised matches. His only loss came against Christian, who he'd been feuding with.
His roll continued at the Royal Rumble where he eliminated the returning Chris Jericho to earn a World Heavyweight Championship match at WrestleMania 28.
The big Irishman beat World Heavyweight Champion Daniel Bryan in the opening contest at Mania, pinning him after 18 seconds.
He's currently the figurehead for WWE's blue brand and is preparing to defend his newly-won crown at Extreme Rules.
Sheamus seems to have embraced his new babyface role better than, say, Randy Orton has, at least in my opinion.
He stepped up and dealt with change when he needed to. He's been rewarded for that with a World Heavyweight Championship run.
Best of luck to ya, fella!!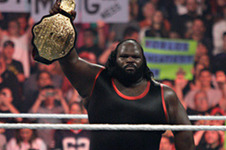 Image Courtesy of www.bleacherreport.com
The next man who's stood tall for WWE in the last year or so has been Mark Henry.
I'll be the first to admit that, in his first 15 years with WWE, I was never a huge fan of Mark Henry. I didn't see what he brought to the table if I'm honest.
Since he's gone back to SmackDown and turned heel, there's been something different about Henry. I know that he'd been booked that way before, but this time it was different.
It was as if Henry felt as though he had something to prove. There was a renewed intensity about him and I enjoy watching him now.
I never thought that Mark Henry would ever be World Heavyweight Champion material, but his run as champ was pretty good, considering most of his reign was spent battling the Big Show.
His title run came to a premature end due to injury, but Henry's still a dominant figure on SmackDown.
Hats off to ya, Mark!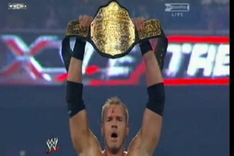 Image Courtesy of www.bleacherreport.com
2011 was the year that most Christian fans had been waiting for.
It was the year that he won the big one: the World Heavyweight Championship. It was a genuine mark-out moment for me.
It's just a shame that he finally got his opportunity because Edge had to retire. Seeing those two go at it for the World Heavyweight Championship would have been awesome.
I'd watched Christian struggle for years to be seen as a main-eventer in WWE and I thought that he'd finally got there.
When he won the big one, I thought that he'd have a long title run before losing it somewhere down the line. Needless to say that I was angry when just two nights later, he lost the belt to Randy Orton.
Angry doesn't even begin to explain how I felt at the time, but a friend of mine just told me to watch and see where the angle went.
I'm glad I took his advice.
When Christian lost the belt, we saw a series of unbelievable PPV matches (I think there were six) between him and Randy Orton. Orton came out on top by a margin of 4-1 or 5-1.
In my opinion, Christian used those matches to show one man in particular, Vince McMahon, that he belonged on that stage and I think he made his point well.
Christian's been injured since late last year though and I'm just worried that the 13/14 yeas he'd spent building up that momentum will have been lost by the time he gets back.
Hopefully, he gets one more run at the top before he retires. If anyone deserves it, he does.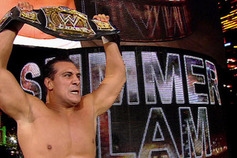 Image Courtesy of www.bleacherreport.com
Alberto del Rio had arguably the most successful year of anyone in 2011.
Let's run through his accomplishments:
Royal Rumble Winner
WrestleMania match for World Title
Money in the Bank winner
2x WWE Champion
You can't argue with del Rio's heritage. The man's family is steeped in prestige. His own pre-WWE career was fairly prestigious itself.
A multi-time champion in CMLL and AAA, del Rio was courted by WWE and debuted in the summer of 2010. Less than a year later, he became the WWE Champion.
Del Rio was moved to RAW in April and immediately set his sights on sitting on top of the pile. He's had his chance twice, but it's never really worked out for him.
There's nothing wrong with his in-ring work, aside from needing a finishing move that isn't a submission hold, but he doesn't seem to be able to cut an effective promo.
When the crowd starts chanting as he's in mid-flow, it's like he gets thrown by it. All you have to do to see that is watch his promo with Sheamus in Miami after WrestleMania. That's a perfect example.
Del Rio's back on SmackDown now and I think he's going to have a major part to play over there in the next year or two.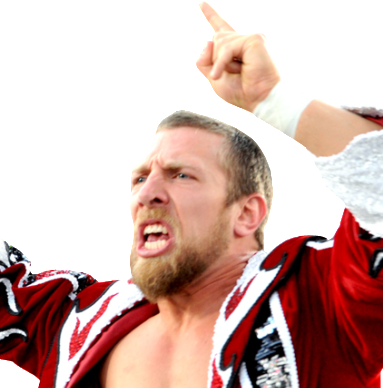 Image Courtesy of www.TJRwrestling.com
There was no-one happier than me to see Daniel Bryan successfully cash in his Money in the Bank briefcase in December.
I was genuinely scared that Bryan would be the first man to fail to cash in his briefcase. I thought that Vince McMahon was going to stick two fingers up at wrestling fans and have Bryan come up short.
I've never been happier to be wrong. I'll admit it: I marked out when Bryan won. It felt like a victory for the underdog.
I wasn't sure where they'd go with Bryan once he'd won the title, but they've made a tremendous decision. Bryan is doing an awesome job in his role as the "jerk" heel.
He used his girlfriend as a shield to help him keep the belt and blamed her when he lost the belt. It's a simple way for him to get heat, and that's before we get to his promos.
My fear about Bryan when he signed for WWE was his ability to cut a promo to WWE's standards.
Whilst his promos are far from great at the moment, he's come a long way from where he was.
Bryan is SO tremendously over with the fans that it's unreal. The crowd in Miami after Mania showed how much they're behind him.
His YES! YES! YES! catchphrase has the potential to be the next WHAT? chant. Whether that's a good thing or a bad thing is up to you guys!
It'll be interesting to see where Bryan goes from here and how he's booked.
If it were me, I'd tweak his character slightly and book him as a submission machine, something like Kurt Angle. Book him as a pure wrestler and let him do what he does best.
If WWE has the cajones to book Bryan like that, they'll reap the benefits.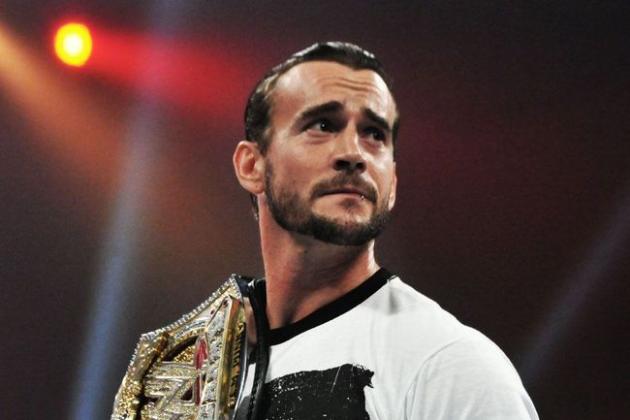 Image Courtesy of www.bleacherreport.com
Nobody had a bigger impact on the WWE landscape in 2011 than CM Punk.
Punk's 2011 started off with a feud between his new Nexus and Randy Orton, which culminated with Punk losing to Orton at WrestleMania 27.
In June, Punk went on to beat Rey Mysterio, John Cena and Alberto del Rio within the space of seven days before doing something that shocked the wrestling world.
Punk cut a shoot promo on the state of WWE at the end of Monday Night Raw. He went off on a tangent, criticising John Cena and Vince McMahon for effectively killing the legitimacy of the WWE.
Everything that Punk said, he meant it. It created a buzz amongst wrestling fans that I can't remember ever feeling before.
Fans were left wondering if what he said was real or whether it was part of a worked storyline. The most beautiful thing about it was that it blurred the lines between fiction and reality.
Punk capitalised on the buzz he'd created and effectively had WWE over a barrel. I don't mean that in a bad way though. He had proof that he could make a main-event impact.
Since then, Punk's gone on to show that he's the best wrestler in the world. Whether it's in the ring or on the mic, he's arguably WWE's biggest asset right now.
He appeals to the older members of the WWE audience who've got a hunger for edgier characters.
These are the same fans who are fed-up of the bland, same old shtick we get from Mr Cena and Mr Orton every week.
The older fans are no less important than the families who go to shows and buy merchandise for their kids. It's high-time that WWE realised that.
Punk's time is now and he's here to stay. Just watch..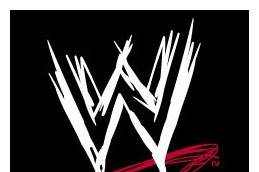 Image Courtesy of www.bleacherreport.com
There we are guys.
A list of 6 men that WWE owes a huge amount of gratitude to for making a difference over the last year or so: Sheamus, Mark Henry, Christian, Alberto del Rio, Daniel Bryan and CM Punk.
What do you think? Have I missed other guys out? Let's get a debate going. You can leave a comment below or tweet me @georgec1982.
Don't forget that you guys have the chance to get involved in my "Readers Choice" column this weekend.
All you have to do is send a message to my B/R inbox by 7pm tomorrow, telling me what your favourite wrestling promo is and I'll add it to Saturday's column.
I'll be back tomorrow with more thoughts on WWE.