Fernando Torres: Chelsea Striker's 15 Funniest Memes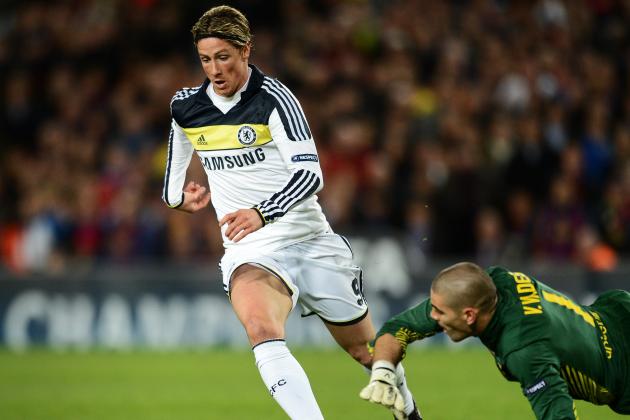 Jasper Juinen/Getty Images

The Internet is filled with countless treasures—rare oddities that serve to entertain, enlighten or perplex.
Today's gem follows the Internet's obsession with Chelsea striker Fernando Torres (and his propensity to miss goals).
Sit back and enjoy 15 of the funniest Fernando Torres memes from across the world wide web.
Note: Some of these memes include profane language.
Begin Slideshow

»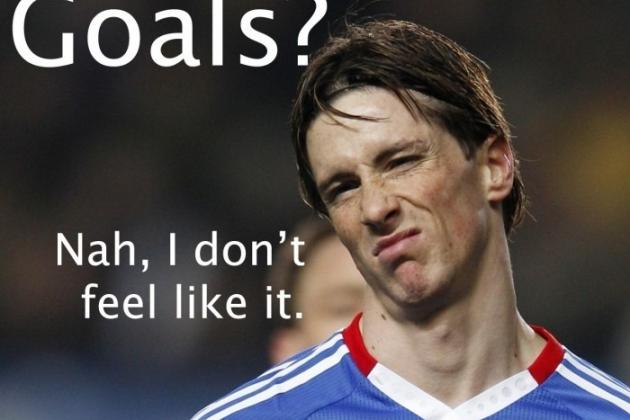 via 9gag.com
Like any good meme, this "Goals?" meme takes a picture out of context and adds a silly caption to it.
The bratty look on Torres' face serves as a great reminder of why they call him "the kid."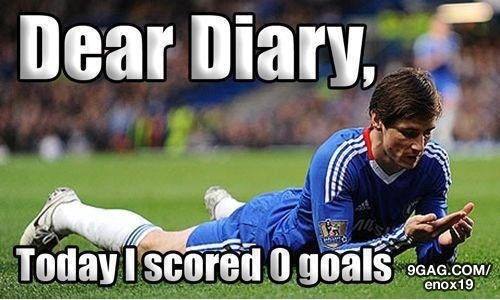 via 9gag.com
Why is Torres on his stomach? Why is he holding an invisible book? How is he writing in said invisible book?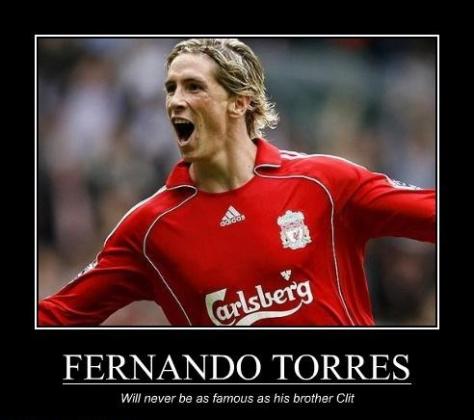 via 9gag.com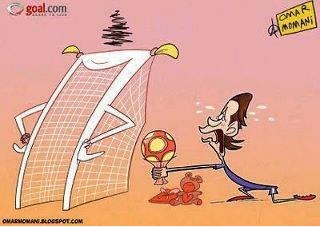 via 9gag.com
Less of a meme and more of a comic, but funny nonetheless.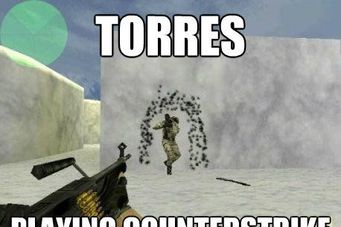 via zipmeme.com
Sometimes it is harder to miss every shot than to make at least one.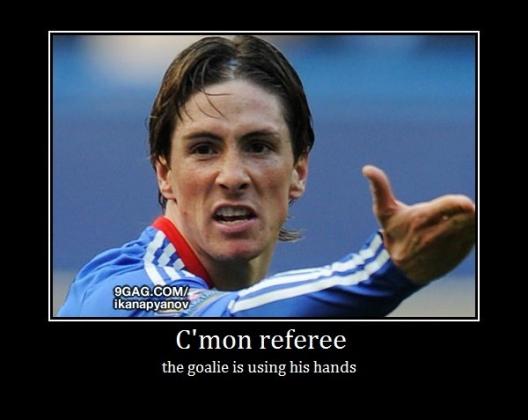 via 9gag.com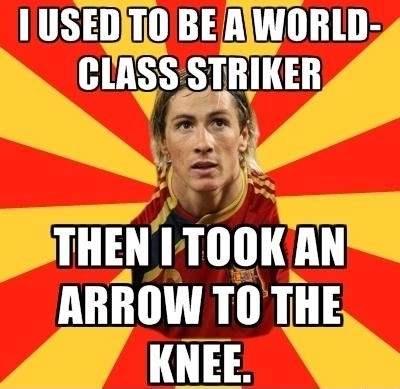 via 9gag.com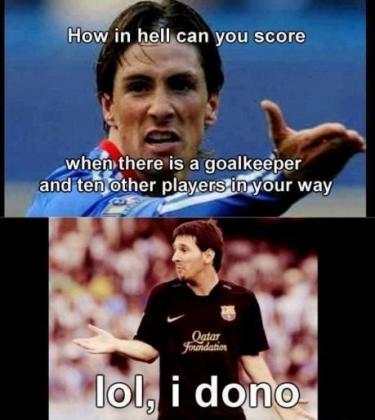 via weknowmemes.com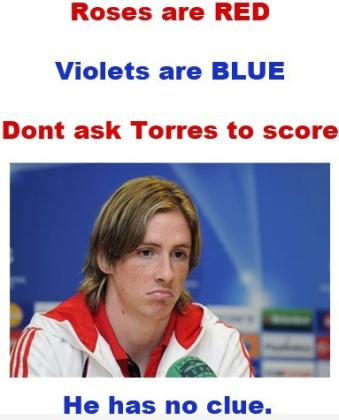 via 9gag.com
Is this poem a little too mean? Nope.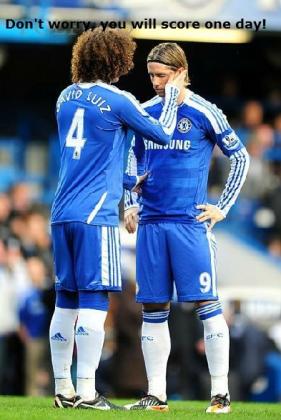 via 9gag.com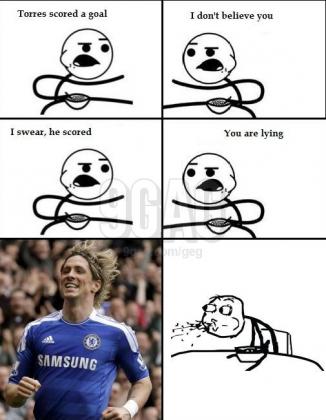 via 9gag.com
Yeah, I was surprised too.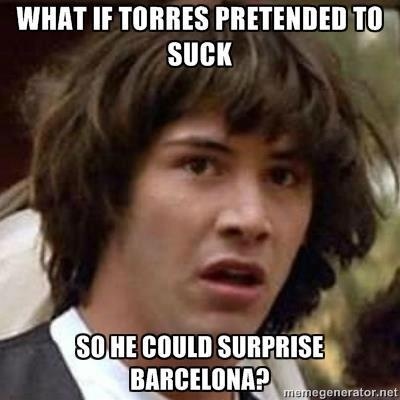 via memegenerator.net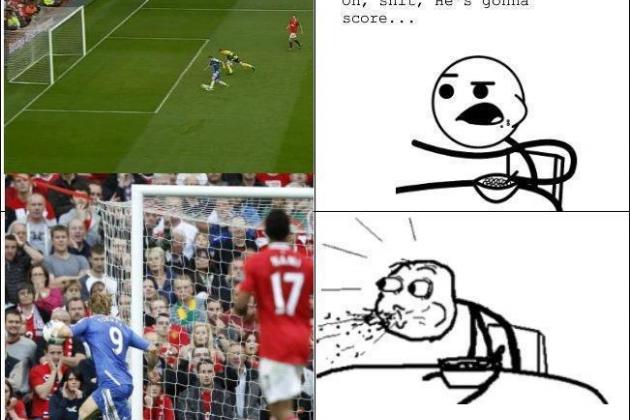 via 9gag.com
But seriously, how do you miss such an easy goal?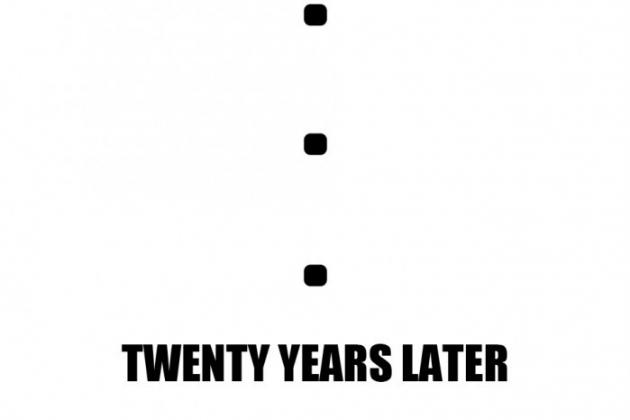 via 9gag.com
Moral of the story: Set low goals for yourself.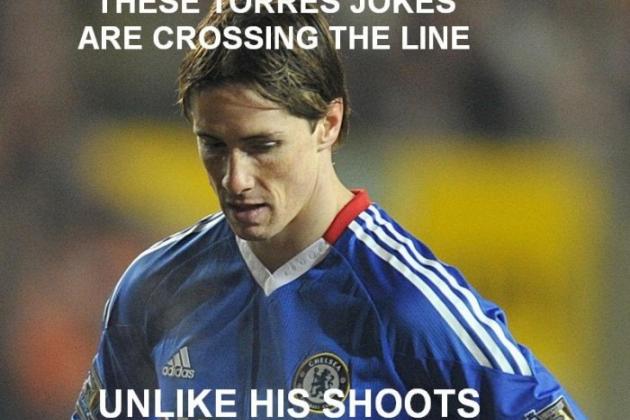 via 9gag.com
Thanks for reading!
Let me know in the comments which of these memes you thought was the funniest (and include links to some I might have missed).
Luis invites you to be part of his sports writing journey by following him on Twitter: @luchalibrelife or via Facebook.