25 Early MLB Surprises Already Being Overhyped Among Baseball Fans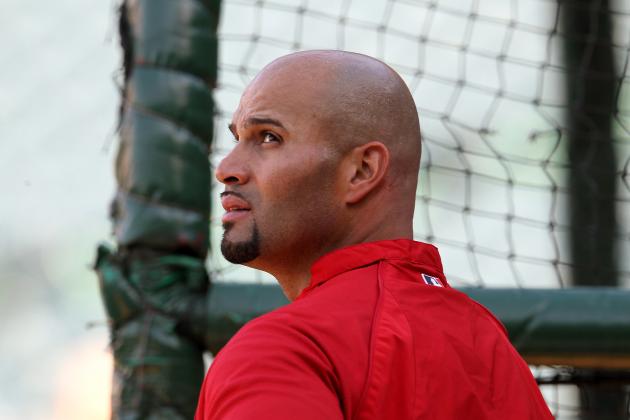 Stephen Dunn/Getty Images

The 2012 MLB season is barely a month old, and things have already happened that have fans drooling as though it's late August and not April.
Teams have gotten off to hot starts, others have gone cold and some fans have gone into a frenzy over it.
Who would have thought that the Boston Red Sox would be in last place while the Washington Nationals were enjoying the top of the NL East? Also, what's with all of the injuries to major players this early?
More importantly, what's with Albert Pujols and his horrifically slow start?
Relax, people. Take a deep breath. It's way too early to get excited by the twists and turns of the season thus far.
In fact, let's go through 25 stories that are already being ridiculously overhyped.
Begin Slideshow

»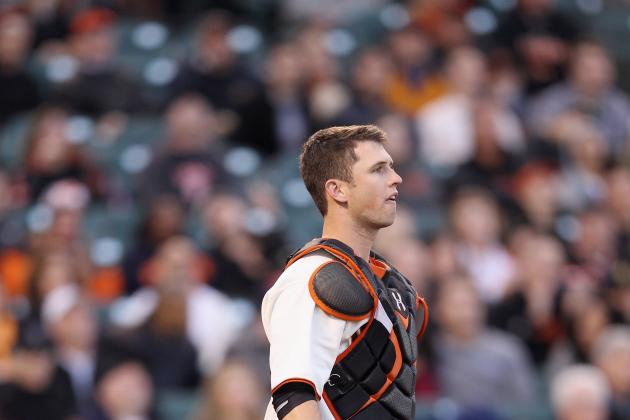 Ezra Shaw/Getty Images

Posey missed most of last season due to a devastating leg injury, and there was some speculation that his career might have been done.
Yet, the 2010 NL Rookie of the Year had a decent spring and is back as though he never got hurt, to the tune of a .373 average.
Relax, people. This isn't a surprise. The guy just broke his leg and tore some ankle ligaments! It's not as though he met the same fate as Joe Theismann, though he probably came pretty close.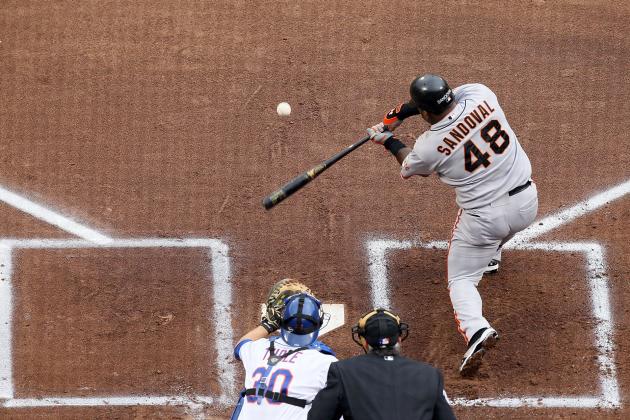 Jim McIsaac/Getty Images

Sandoval is currently on a 17-game hitting streak.
It seems that every time a player goes on a lengthy streak like his, fans watch in anticipation as they hope he'll break Joe DiMaggio's long-standing record of 56 consecutive games with a base hit.
Sorry to burst your bubble, folks, but it's not going to happen. Not only was DiMaggio a better overall athlete than Sandoval, but he played in a different era.
He didn't have to regularly face pitchers whose velocity reached the mid- to upper 90s, plus there wasn't as much travel involved back then as there is today regarding road games.
Thus, while Sandoval's streak is going to be fun while it lasts, don't expect it to reach newfound heights.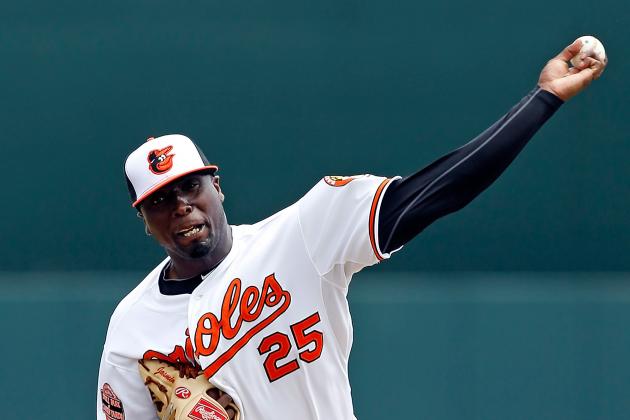 J. Meric/Getty Images

The fact that this story was one of the headlines on ESPN.com yesterday just disturbs me.
According to Jerry Crasnick, Dontrelle Willis is filing a grievance against the Baltimore Orioles for putting him on the restricted list, thus preventing him from signing with a new team.
However, it should be noted that Willis may have left the team's Triple-A affiliate in Norfolk without permission, thus warranting such a move on the team's part. If that's true, it's an open and shut case.
Put it to bed.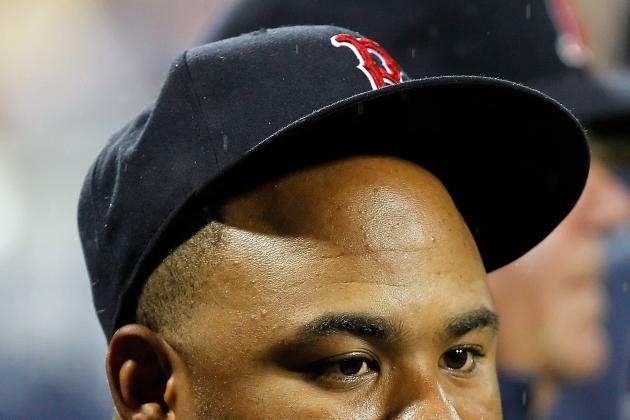 J. Meric/Getty Images

Poor Carl Crawford. The guy just hasn't been able to catch a break since signing a seven-year, $142 million deal with the Boston Red Sox prior to the 2011 season.
After a dismal first year with the team, he underwent offseason wrist surgery and was expected to miss the start of the 2012 season.
However, his elbow has been acting up as of late, and according to Gordon Edes of ESPNBoston.com, the All-Star outfielder will seek a "second opinion" on an elbow that just seemed to be "sore."
The way I see it, this is a story that should be hyped, given Crawford's price tag and Boston's injury problems. Still, no need for Red Sox fans to go into conniptions over it.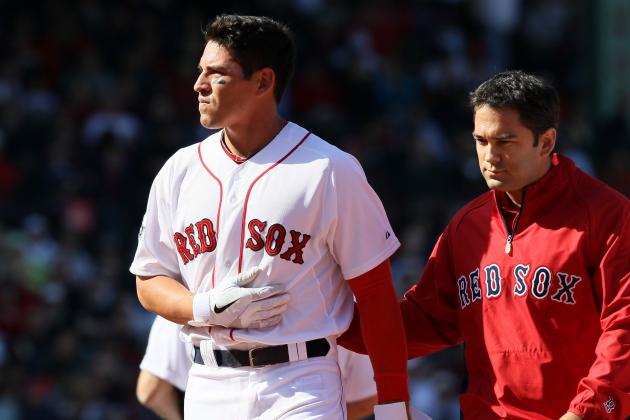 Elsa/Getty Images

I've been guilty of overhyping this fad, as my fantasy baseball teams have taken a hit because of it. Long story short, players are getting injured and fans are freaking out at the prospect of losing them for one day, let alone a week or two.
To name a few, Jacoby Ellsbury (pictured) is out indefinitely with a shoulder injury and Cliff Lee is out for two weeks with a strained oblique.
Unfortunately, there's no need to overhype injuries at all. Baseball is a professional sport, and injuries just happen.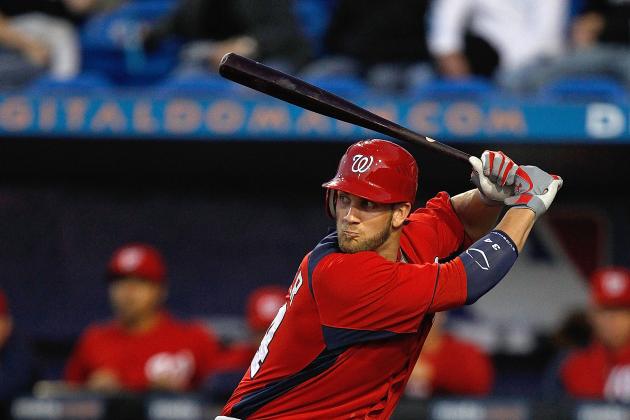 Sarah Glenn/Getty Images

Don't get me wrong—nobody would love to see Harper come up to the majors this year more than I would. Yet, fans should set themselves up for disappointment as it's probably not going to happen.
You see, in 17 games at Triple-A Syracuse this year, Harper is hitting just .234 with one homer and two RBI. To earn a call-up to Washington, he's going to need to handily improve those numbers.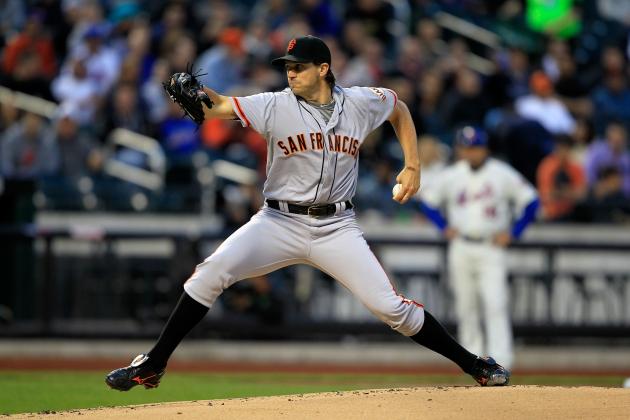 Chris Trotman/Getty Images

Prior to the 2007 season, Zito signed a seven-year, $126 million contract with the Giants.
Over the first five years of the deal, the former Cy Young winner was disappointing, as he went 43-61 with a 4.55 ERA and 1.40 WHIP. The man was even left off the team's postseason roster in 2010, when they won the World Series.
This year, however, the Zito of old seems to have returned with a 1-0 record, 1.71 ERA and remarkable 0.86 WHIP over his first three starts. Giants fans are, of course, ecstatic.
Here's my response: It's three starts in April; it won't last.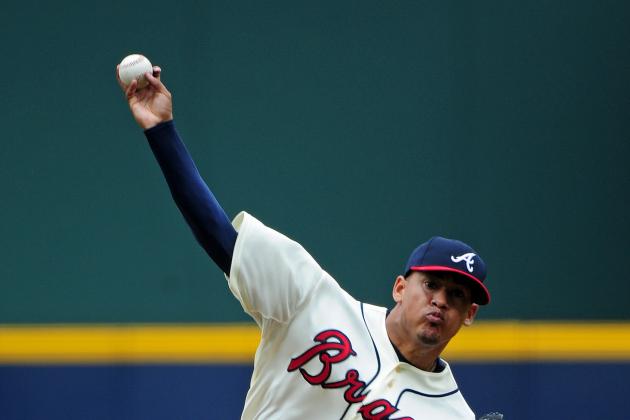 Scott Cunningham/Getty Images

It's no secret that the Braves have been trying to trade Jurrjens for a while, as outlined by MLB.com's Mark Bowman.
Out of most of the team's starters, he has been fairly consistent and given his team-friendly contract, he could surely fetch some top prospects.
Yet, Jurrjens has struggled this year with a record of 0-2, a 9.37 ERA and horrific 2.45 WHIP. Sure enough, the Braves sent him down to the minors.
All in all, nobody should be surprised by this move. In baseball, players get sent down to the minors if they get off to slow starts, even if they're veterans. To be honest, Jurrjens is lucky he wasn't flat-out released.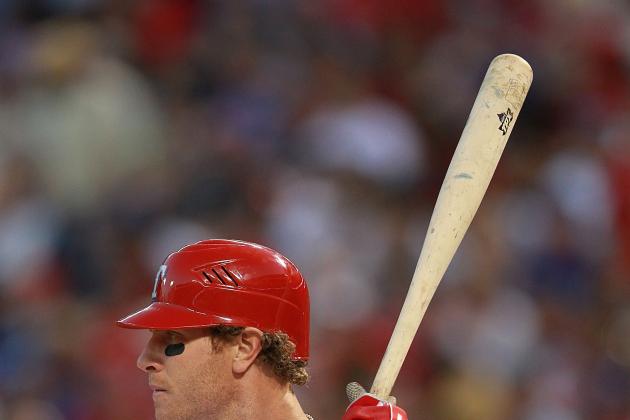 Ronald Martinez/Getty Images

It's not even May, and Hamilton is already on an offensive tear. As of now, he's hitting .400 with an MLB-leading eight homers and 19 RBI.
Here's the kicker: Hamilton is a free agent at the end of the season and has hinted that he will test the market this coming winter (via ESPN's Richard Durrett).
Still, given Hamilton's performance history over the years, we shouldn't get too excited about his hot start and what it could mean come the offseason. Not only is he very injury-prone, but he tends to cool off in the second half.
Thus, let's not jump on his free-agency bandwagon just yet.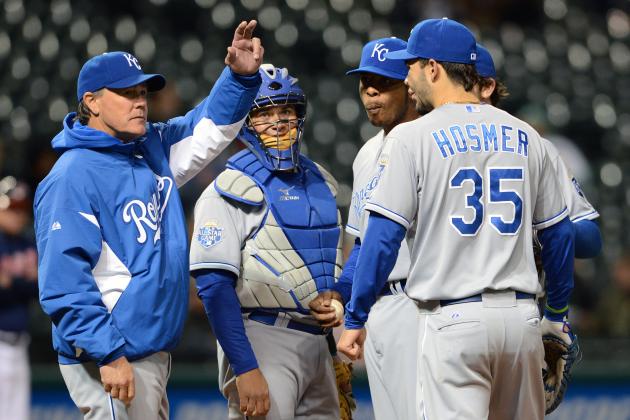 Jason Miller/Getty Images

As of now, the Royals have lost 12 straight games and are in last place in the AL Central. Given how they have so many great young players who will help in the franchise get back to its former glory days, one would think that this season would be the start of some sort of turnaround.
First of all, it's still April, so the team is just a winning streak away from getting back into the flow of things. However, let's not forget that they also have four key players on the disabled list: Lorenzo Cain, Greg Holland, Felipe Paulino and Salvador Perez.
That being said, it's not that surprising that the losing streak has lasted this long, let alone the fact that the team hasn't won a game at home yet.
Don't worry, fans, things should start looking up shortly—at least a little bit.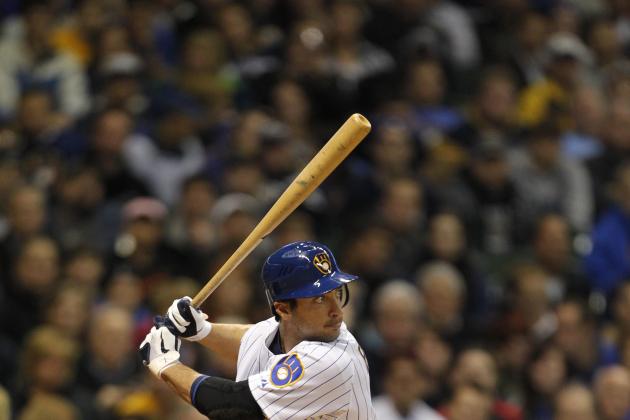 Jeffrey Phelps/Getty Images

Wow. We still haven't forgiven Ryan Braun? This is just plain ridiculous.
Even if the guy did use PEDs, he appealed and won. Last I checked, the phrase "innocent until proven guilty" still held some water.
That said, leave the poor guy alone!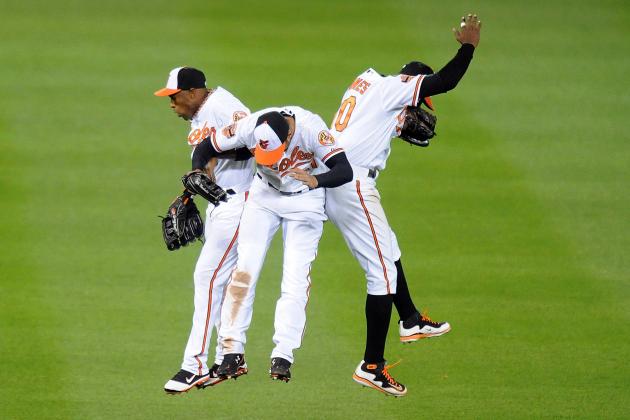 Mitchell Layton/Getty Images

I'm just as excited as anyone about there being a four-way tie for first place in the AL East, but let's not get too excited. It's early.
Some team is bound to fall out of the race sooner or later.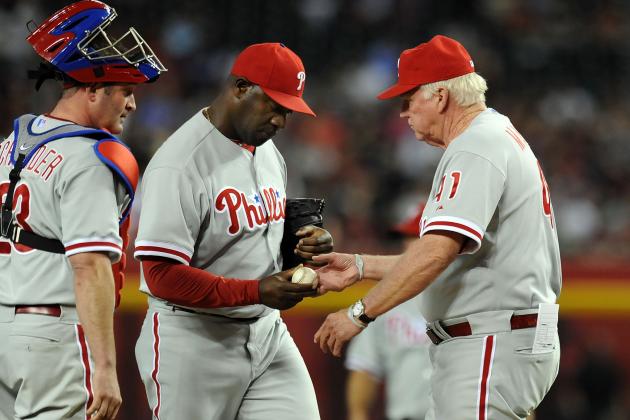 Norm Hall/Getty Images

Back in December, had someone told me that the Phillies would be tied for last place on this date, I would have laughed in their face.
Yet, that's the case as the team is currently 8-10 and just lost star pitcher Cliff Lee to the 15-day DL. There, he joins teammates Ryan Howard and Chase Utley, who have no timetable for a return.
Still, despite the NL East being tougher this year, these are the Phightin' Phillies we're talking about!
They'll certainly bounce back, be it next month or in the second half.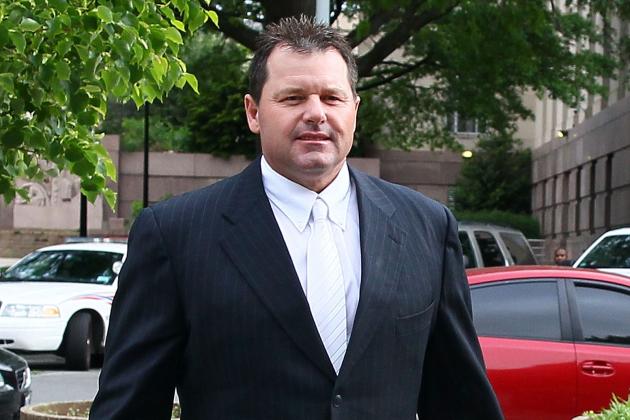 Mark Wilson/Getty Images

I honestly don't understand the obsession with Clemens' impending trial.
In my opinion, he clearly used PEDs in his career, and his attempts to prove everyone wrong will prove to be feeble.
If anything, we should watch this just to see the man crash and burn.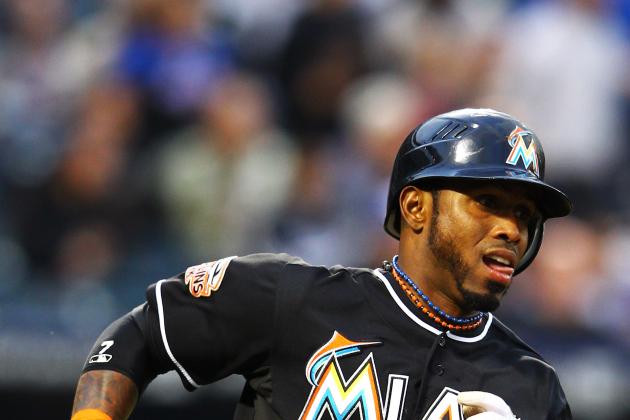 Al Bello/Getty Images

This past offseason, the Marlins did something they rarely do: spend money on free agents.
Team owner Jeffrey Loria brought in the likes of Jose Reyes, Heath Bell and Mark Buehrle to help improve the team with the hope that the Marlins could open their new stadium with a bang.
As of now, such spending seems to have been all for naught as Miami is tied for last place in the NL East and the team's pitching has yet to find its stride.
Still, it's too early to go into freakout mode over the Marlins. They should bounce back soon.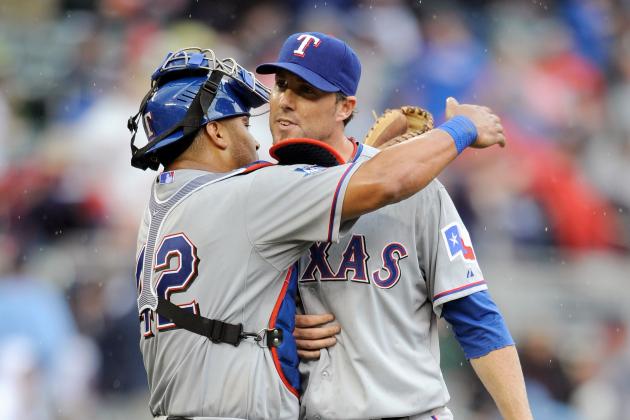 Hannah Foslien/Getty Images

Despite playing in a hitters' park, the Rangers pitching has been off the charts this year. Of the team's 17 games, the pitching has won 13 games to the tune of a 2.75 ERA.
As happy as I am for them as they look to get back to the World Series for a third straight year, it's still April. Once the weather warms up, they'll come back down to Earth.
And speaking of Texas pitching...
Ronald Martinez/Getty Images

This man has been everything the Rangers hoped he would be and more, having shut down the dangerous New York Yankees just last night. That victory brought his record to 3-0 on the year and his ERA to 2.42.
Still, let's not forget the trend that always happens with MLB pitchers who start their careers in Nippon Professional Baseball.
They walk too many hitters and are eventually figured out. A couple of months from now, I'm sure Darvish will meet the same fate.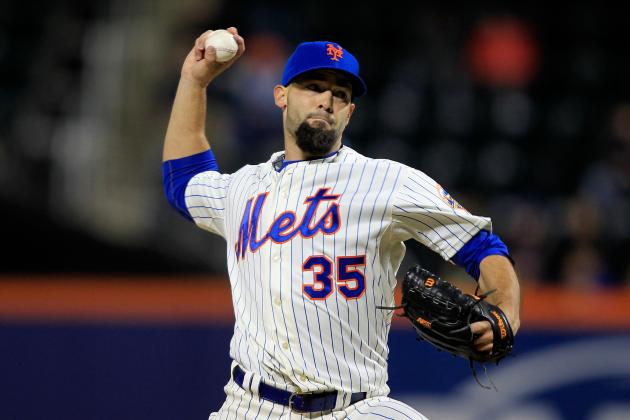 Chris Trotman/Getty Images

Every Mets fan I know just won't shut up about this beard. OK, maybe it looks a little cool. Yet, do we really need to go on and on about it?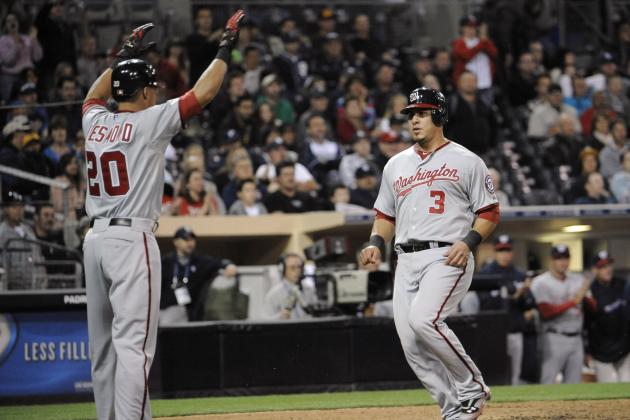 Denis Poroy/Getty Images

Even with studs like Michael Morse and Ryan Zimmerman injured, the Nats are still atop the NL East standings. Their pitching has been great, giving up just three homers all season.
Still, let's not jump on the bandwagon just yet. Keep in mind, this is an extremely young team and ace Stephen Strasburg is on an innings limit this year.
If you think about it, getting excited about the team now is just asking to be disappointed later.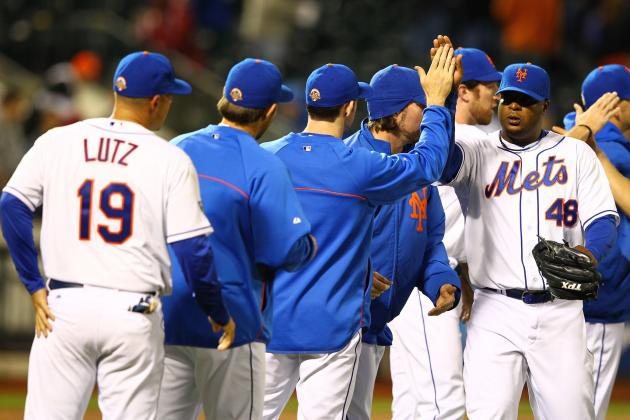 Al Bello/Getty Images

The Mets have actually looked pretty good thus far, sitting at 9-8.
Worry not, baseball fans. They'll be below .500 in about two months.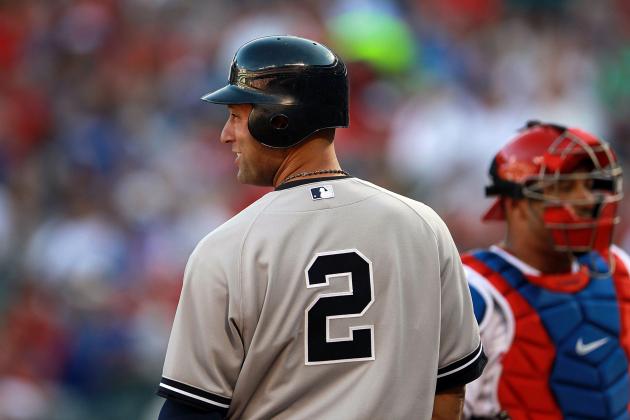 Ronald Martinez/Getty Images

Jeter has looked great this season, batting .416 (third in MLB) and already smacking four homers to go with 13 RBI. The crazy part? He turns 38 in June.
As thrilled as I am about his hot start, he's bound to come back down to Earth sooner or later.
He'll have a solid season, but the Ted Williams numbers will disappear in the blink of an eye.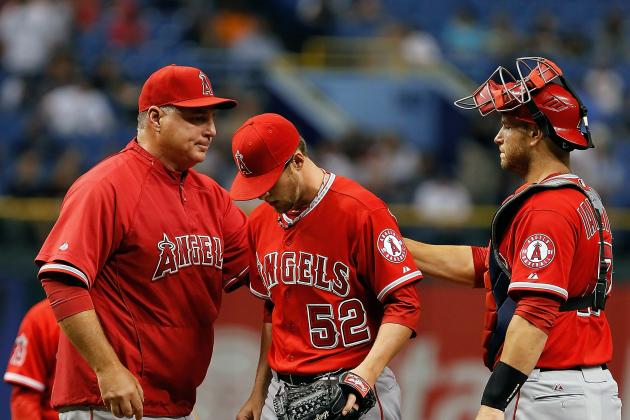 J. Meric/Getty Images

The Angels spent over $300 million during the offseason to sign both Albert Pujols and C.J. Wilson, and instantly became favorites to win the AL West.
Now, the team is 6-11 and dead last in the division.
What's wrong with this picture, ignoring the fact that it's a fluke and the team is bound to turn things around soon?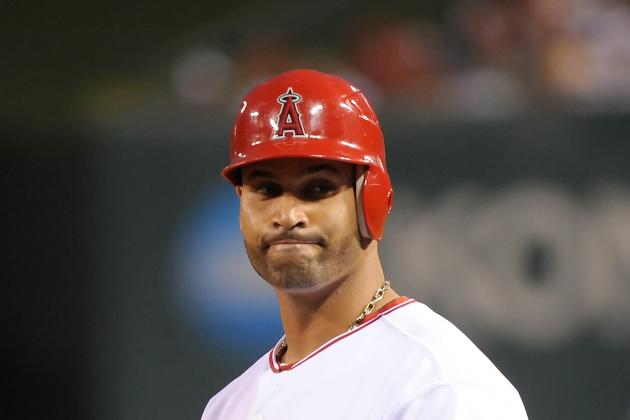 Lisa Blumenfeld/Getty Images

Needless to say, Pujols' start with the Angels has been less than perfect.
He has yet to hit a home run, has only seven extra-base hits and is hitting just .232 with four RBI. Given how much the team invested in him, he hasn't paid off one bit yet.
Again, it's April. Pujols will find his stroke eventually, hitting 30 homers and driving in 100 runs per usual.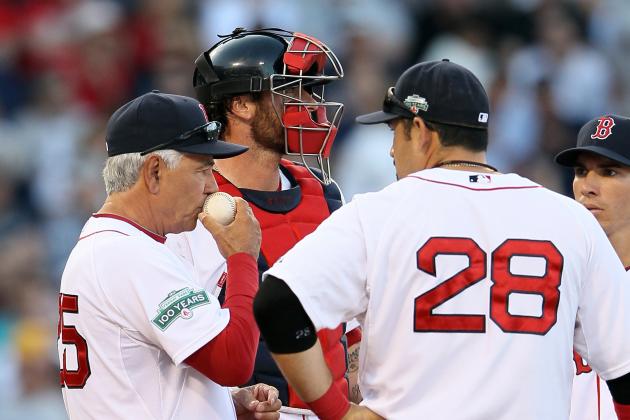 Elsa/Getty Images

Though the Red Sox have their fair share of issues, I never thought I'd see them in last place at this point. They had won two straight games, but blew a 9-0 lead against the New York Yankees on Saturday and lost 15-9. To be blunt, they got clowned.
Still, their offense is one of the most potent in baseball. Once it balances out with the depleted pitching, the AL East race should be on per usual.
But speaking of the Red Sox...
Jim Rogash/Getty Images

Following the embarrassing loss to the Yankees, rumors swirled that Valentine would be fired until Red Sox GM Ben Cherington backed him (via ESPN's Gordon Edes). Still, his issues with Kevin Youkilis reported by 93.7 WEEI's Alex Speier aren't endearing him to his team nor the fans.
However, as bad as his first month with the Red Sox has been, Valentine isn't going anywhere. The front office brought him in to right the ship, and letting him go is basically admitting defeat as there is no chance Terry Francona will come back at this point.
For now, Valentine is in Boston for the long haul.