WWE Divas Championship: 5 Likely Challengers for Nikki Bella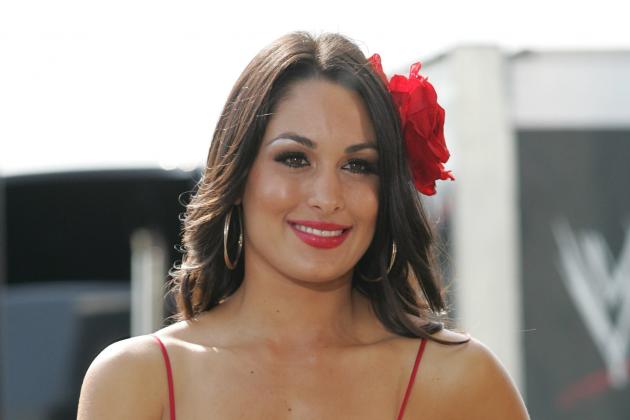 Mark A. Wallenfang/Getty Images

On Monday night, Nikki Bella captured the WWE Diva's Championship. It was a huge moment and took many by surprise. As with every title change, the question now moves to the next challengers.

For the record, I will be leaving out Brie Bella (who may or not be in the cover picture, I can't tell them apart). She may be her twin sister and look lovely, but I have no desire to see them wrestle each other.

Honorable mentions included Natalya, Layla, Tamina Snuka and my "it" girl, Rosa Mendes!

Also, logic and sense will try to be used as much as possible.



Begin Slideshow

»
Honestly, she probably shouldn't even be mentioned. AJ is currently involved with a big story on SmackDown and has no relevance to the WWE Divas title picture.

However, her finally "snapping" last week was a great moment. Plus, her former man no longer holds the World Title. What better way to get revenge against Daniel Bryan than to win a title on her own?

Admittedly, it is a stretch. Her running past Bryan with the Diva's title yelling "Yes! Yes! Yes!" would be classic though.
People Power!

It looks like Aksana is moving on from Teddy Long. He is no longer a General Manager, thus he has no ability to make matches. Aksana wants to get in the ring more often!

Mr. Excitement is now in charge, and my "it" girl now seems linked to Antonio. It was one appearance, but giving Aksana a title match would be a nice slap in the face to Teddy.

She is not the greatest inside the ring, but Aksana's personality more than makes up for that.
Beth Phoenix lost the title on Raw.

She had a very long run, but her time was drawing near. Being "injured" or not, I do not see her winning the belt for awhile. Maybe later on in 2012?

Either way, Beth will be a major factor in the divas division this year.
A few months ago, my "it" girl Alicia Fox was the number one contender. I don't remember if she ever got that title match or if it was just forgotten about.

Win or lose, she has always done what is right for business. Having tons of acting ability and promo skills, she is the perfect opponent for Nikki.

The girl is a face, and nobody wants to see another Eve Torres or Kelly Kelly title feud. We have seen that enough. It may be Alicia's time to shine once again.
Last May, Kharma announced she was pregnant live on Raw. She was going to be out for the next year but would be back better than ever!

On her way out, the Bella Twins interrupted and threw insults at her. All Kharma could do was promise revenge and warm them that she would return one day.

Uh oh!

That day is getting closer and closer. With the Bella Twins now holding the belt and Kharma ready to return, the story writes itself.

It makes too much sense not to happen. Kharma comes out, crushes Nikki and her sister, wins the title and rules the Divas division.

Follow Justin Watry on Twitter!