MLB Trade Scenarios: One Salary Dump Each Non-Contender Should Consider
Nick Laham/Getty Images

With the addition of the second Wild Card this season, every MLB team has yet another reason to consider itself a contender.
Especially after last season, when both the St. Louis Cardinals and Tampa Bay Rays had tremendous September comebacks, it will be very difficult for a team to consider itself a "non-contender."
However, in spite of all that positivity, there are teams that have managed to distance themselves enough in 2012 so we can look into players they should dump because of their salaries.
Each team on this list either has a poor record or has outperformed expectations it had entering the season and will tread backward as the season wears on.
Begin Slideshow

»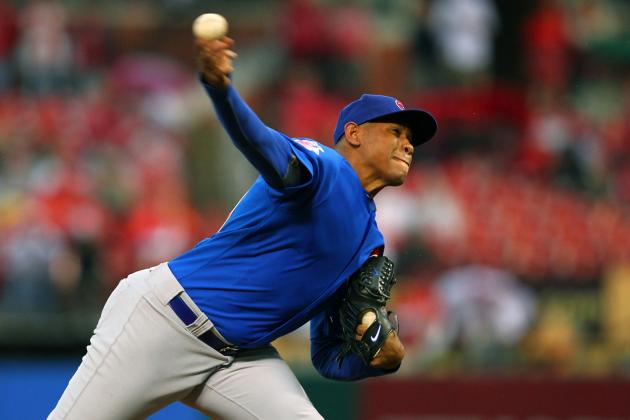 Dilip Vishwanat/Getty Images

Since Alfonso Soriano's contract is essentially immovable, I tried to pick a Chicago Cubs player with a contract they might actually be able to get rid of.
Carlos Marmol fits that bill.
Marmol is owed $16.8 million over the next two years, but with closers like Jonathan Papelbon getting five years and $60 million, Marmol will still draw interest on the market despite his recent struggles.
While he still has value for the Cubs, they are going nowhere fast this year, so if they could shed his salary, I am sure Theo Epstein could re-invest it in multiple players this offseason.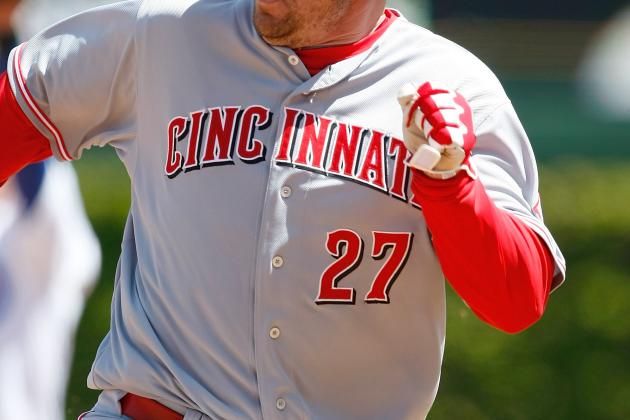 Scott Boehm/Getty Images

Scott Rolen is a tremendous leader and eventual Hall of Famer, but it is time for the Cincinnati Reds to move on.
With a $6.5 million salary, Rolen is making way too much money considering his lackluster .170/.228/.226 triple-slash line.
The Reds have a great team and are not necessarily out of it, especially after Mat Latos' stellar performance against the San Francisco Giants on Apr. 24. They should definitely consider dumping Rolen and his salary, though.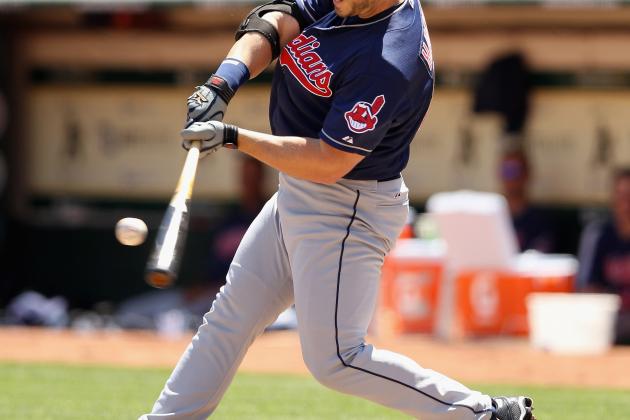 Ezra Shaw/Getty Images

Ever since Travis Hafner injured his shoulder, he has not lived up to the expectations that came along with his contract extension.
Hafner is owed $13M this season with a $13M option next year and a $3.5M buyout. Despite a 9-6 start, I do not believe the Cleveland Indians will stay in contention. They will look to shed his salary to open up at-bats for a player/prospect on the upswing of his career.
Pronk is still a productive hitter when healthy, so Cleveland may be able to dump his salary on a team looking for a DH for a playoff run.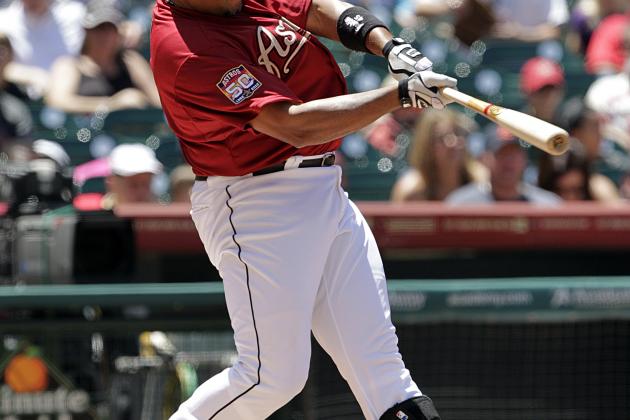 Bob Levey/Getty Images

Carlos Lee is one of the best hitters the Houston Astros have, but does that matter on a team that is still going to finish in last place?
Over the past five seasons, Lee has averaged 26 homers and 101 RBI, but with an $18.5M salary, the Astros would be wise to get rid of his contract.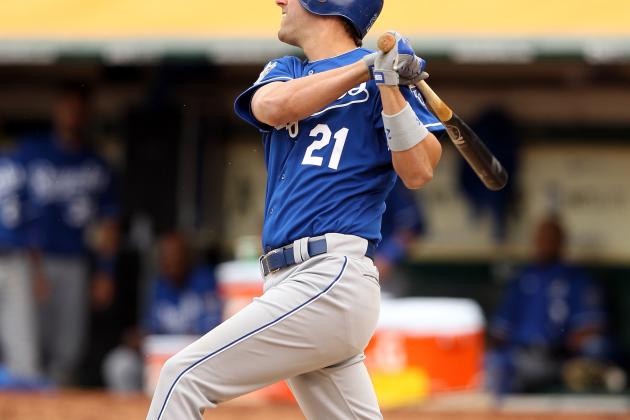 Ezra Shaw/Getty Images

I don't know how he did it, but after just one average season, Jeff Francoeur inked a multi-year deal with the lowest-spending team of 2011.
Francoeur is owed $13.5 million over the next two years, and for a team like the Royals that barely spends money, they cannot afford to keep him, especially after a 12-game losing streak.
With a career .298 average against lefties, he still has value to a contending team, so the Royals may be able to get out from under this contract after all.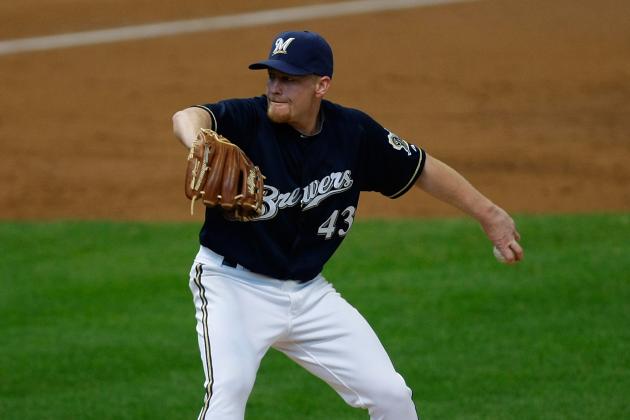 Scott Boehm/Getty Images

With the extra wild-card spot and a great pitching staff, the Milwaukee Brewers may be able to contend this season.
That being said, they are just a .500 ballclub thus far into the season, and to pay Randy Wolf $19.5 million over the next two years to stay there does not make sense.
With Zack Greinke's pending free agency, the Brewers will need all of the salary available if they are going to have a chance at re-signing him. Getting rid of Wolf and his contract would be a great start.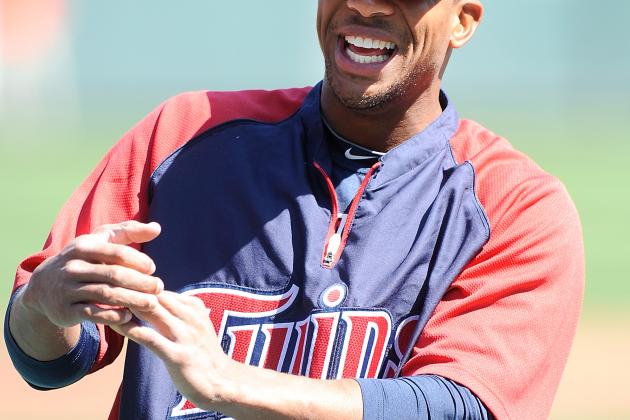 Greg Fiume/Getty Images

After the 2009 season, Denard Span signed a five-year extension with the Minnesota Twins covering his arbitration years and one year of free agency.
Unfortunately for the Twins, over the past two years he has looked nothing like the hitter he was in 2009.
Yes, this season he has gotten off to a great start, but Ben Revere is a very similar player with an excellent track record who would provide a similar value at a fraction of the cost.
Span is under contract through 2015 for a total of $23.25 million, so for a team that believes in his ability, he could still be a good acquisition.
For the Twins, however, he is not worth that price.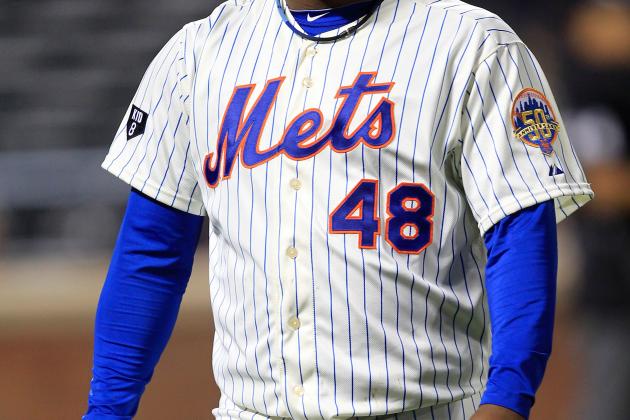 Chris Trotman/Getty Images

I know the New York Mets just signed him in the offseason, but if they fall out of contention, the fact that Frank Francisco is a closer would not nearly have the same value.
While many believe Francisco is a stretch to be a team's closer, he has the profile of a great setup man and every team needs bullpen help come playoff time.
Just ask the Atlanta Braves after they watched Craig Kimbrel and Jonny Venters fall apart at the end of the season from overuse.
Francisco is owed $12 million over the next two years, so the cost-cutting Mets would open up necessary cap room while a contending team like the Boston Red Sox could add much-needed bullpen help.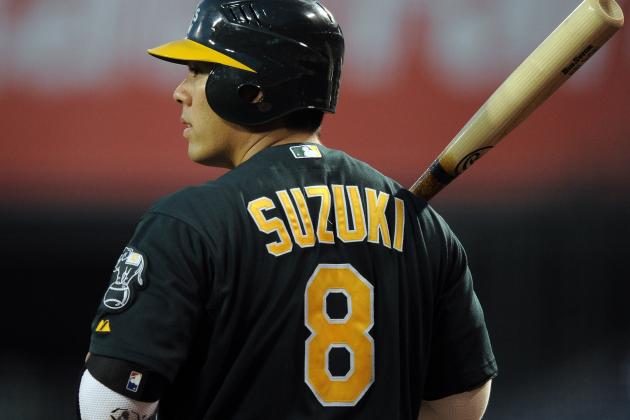 Harry How/Getty Images

When Billy Beane signed Kurt Suzuki to a three-year contract extension, he thought he was getting one of the best catchers in the American League.
Unfortunately, Suzuki has only had one good season since 2009, and 2012 has been by far the worst of the bunch. It is still early, but through 16 games, Suzuki is hitting only .186.
As a 28-year-old catcher that has already hit double-digit homers three times, Suzuki still has some value. However, for a team that is run on a limited budget, if the Oakland Athletics are going to give $15.65 million to a player, they need to get more value in return.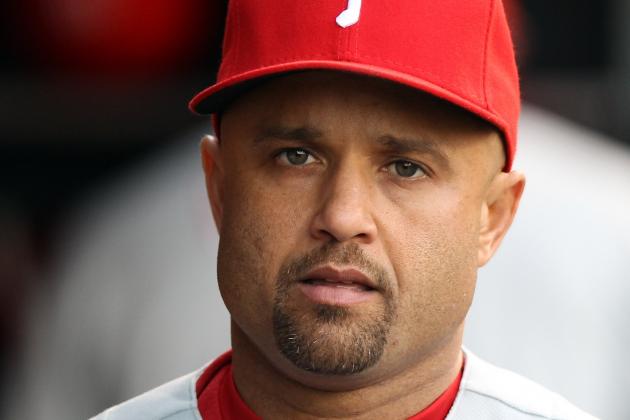 Ezra Shaw/Getty Images

The Philadelphia Phillies pitching staff is too good not to contend in 2012, but with all of the injuries to their lineup and Cliff Lee, they sit in last place in the NL East and earn a spot on this list.
One of the main reasons for their complete lack of runs is Placido Polanco.
He is making $6.25 million this year as the Phillies third baseman but is hitting just .200 coming into Tuesday's action with just one extra-base hit.
Third base needs to be a position that produces runs, so for a team that wants to win, this is simply unacceptable.
The NL East is too good to have a prolonged dry spell scoring runs, so the Phillies would be wise to get rid of Polanco as soon as they can.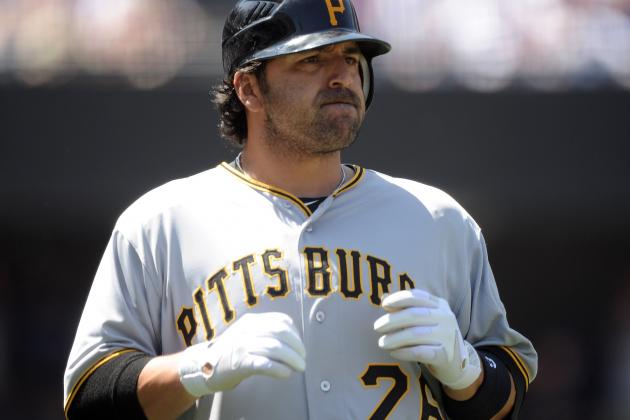 Harry How/Getty Images

When Rod Barajas signed with the Pittsburgh Pirates, the potential was there for the deal to work out for both sides.
However, Barajas has gotten off to a 3-for-33 start without a home run, and the Pirates have not gotten much of anything thus far.
Barajas has averaged 16 homers each of the last four years, so he still has some value. But for the team that is dead last in runs scored by a wide margin, the Pirates need to get rid of his $4 million salary.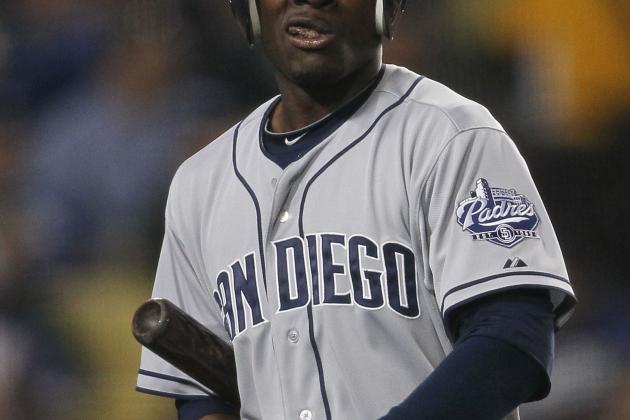 Victor Decolongon/Getty Images

The San Diego Padres are already on the right track because Scott Miller of CBSSports.com reported they are prepared to release Orlando Hudson and his $7.5 million guaranteed over the next two years.
While that is a good start, the point of this list is to dump at least a portion of the unwanted salary on someone else, and despite a slow start to the season, I think San Diego would be able to find some takers.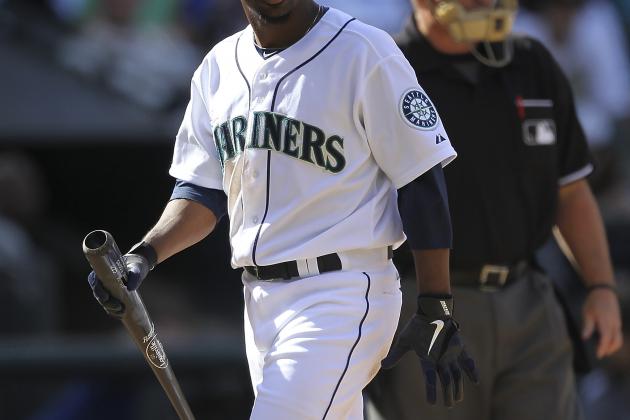 Otto Greule Jr/Getty Images

When the Seattle Mariners signed Chone Figgins, Mariners fans were rejoicing that they had stolen a great player from the rival Los Angeles Angels.
It has been nothing but disappointment since.
Figgins was an even greater tease this season, starting the year 7-for-17, but he has gone 7-for-51 since, seeing his average slip from .412 down to .206 after Tuesday's action
He is the only player on this list who may not be tradable even if the M's were to pay his entire contract, but the organization and its fans simply need to move on.