Portraits in Courage: Kay Yow
I know Phil Jackson. I know John Calipari. I know Coach K. I know Jimmy Valvano. Actually, I know the names of a lot of college and NBA coaches-past and present. But I am very sad to say I had never heard of Kay Yow until she passed away on Saturday, January 24, 2009 and everyone was talking about her.
And sadly, unless you were a follower of women's college basketball or live in North Carolina you probably had no idea who she was either. Not to say she didn't have a huge group of supporters and followers, because she did. But many that had heard her name were hard pressed to know who she was or where she coached.
Kay Yow was the head coach of the North Carolina State's women's basketball team for over 34 years.
Even more importantly, she had been battling against breast cancer-and winning-for over 20 years
Her amazing story has been an inspiration for us all.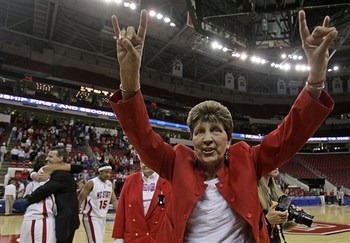 And win Kay did!
* She was a coach in total for over 38 years!
* She won over 700 games!
* She won four conference titles.
* She was the coach of the 1988 winning Olympic team
* She has been inducted into the Women's Basketball and the Naismith Halls of Fame.
* In 2007, she accepted the Jimmy V ESPY Award for Perseverance to a huge standing ovation.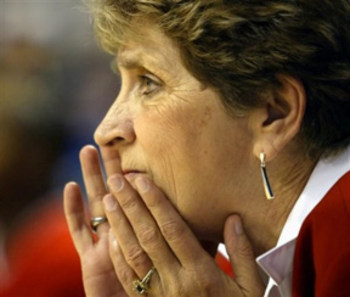 Even more important then her amazing career was her remarkable battle with cancer. For 20 years she never let it hold her back from what she loved.
In 1988, the year after she was first diagnosed, she lead the U.S. women's basketball team to the gold in the Olympics. When she was entered Stage Four in 2007, she refused to give up coaching to rest. Instead she said, "But I have Stage Four cancer. There is nothing that assures me that next year I could do it any more than I could now."
And she continued on through the 2008-2009 season until the beginning of January.
Courage is the foundation of integrity.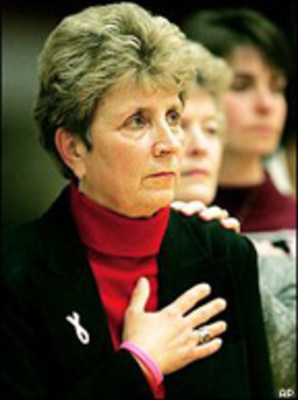 "With courage, you will dare to take risks, have the strength to be compassionate, the wisdom to be humble. Courage is the foundation of integrity."
~Keshavan Nair
Too often we underestimate the smallest act of caring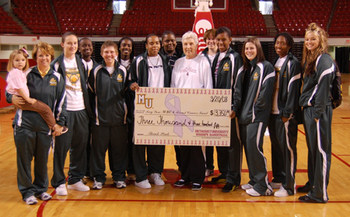 "Too often we underestimate the power of a touch,a smile, a kind word, a listening ear, an honest compliment, or the smallest act of caring, all of which have the potential to turn a life around."
~Leo Buscaglia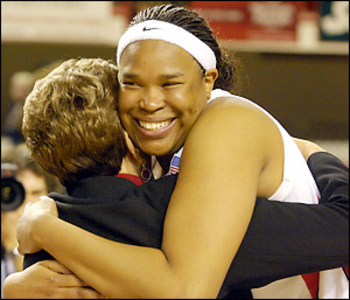 "Everyone who had the privilege of knowing Kay Yow has a heavy heart today. Her record and the honors she has received over the years are evidence of her abilities as a coach, but the former student-athletes who come back year after year and bring their children to visit her are a testament to the type of person she was.
"She was a blessing to many people because of her strong faith. She faced every opponent, whether on the basketball court or in a hospital room, with dignity and grace. She will be greatly missed."
-North Carolina State athletic director Les Fowler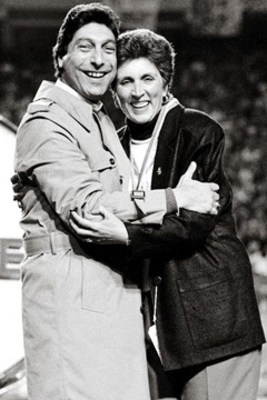 "To me, there are three things we all should do every day. We should do this every day of our lives. Number one is laugh. You should laugh every day. Number two is think. You should spend some time in thought. And number three is, you should have your emotions moved to tears, could be happiness or joy.
"But think about it. If you laugh, you think, and you cry, that's a full day. That's a heck of a day. You do that seven days a week, you're going to have something special."
~Jim Valvano NC State men's basketball coach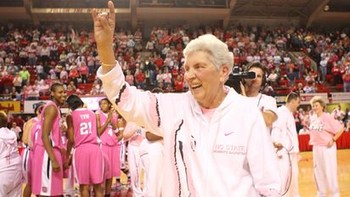 "The really great thing about her was she had the courage to fight the battle in public. As a result, she not only fought for her, she fought for everyone who has cancer or will have cancer and the families involved."
-Duke men's basketball coach Mike Kryzewski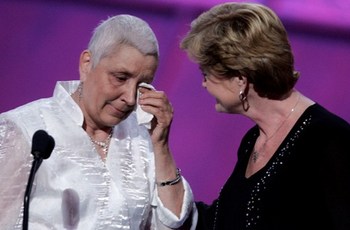 Her amazing story gives others so much hope and the efforts of her Cancer Research Fund helped others to believe and dream again. She was truly an inspiration to all.
The courage of life is often a less dramatic spectacle than the courage of a final moment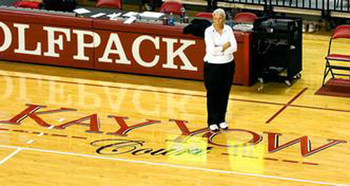 "The courage of life is often a less dramatic spectacle than the courage of a final moment; but it is no less a magnificent mixture of triumph and tragedy." ~John F. Kennedy
And at the bottom of the box, there lay hope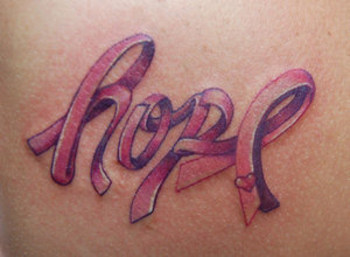 This story would up being especially poignant for me. I lost my mother, Sandra, to pancreatic cancer only a few months ago. While reading Kay's story, I discovered her first name is actually Sandra, also.
As hard as it was to continue to read and to write this piece, a part of me felt compelled to do so. And when I finally finished-half a box of tissues later-I felt a bit of the weight that I've been carrying on my heart and shoulders lift.
The final quote in the slideshow by JFK was a favorite of my mothers.
For additional info and photos, please see the full post at Stiletto Sports: http://stilettosetsports.com.
Keep Reading