Chelsea vs. Barcelona: 6 Miracle Workers in the Blues' Win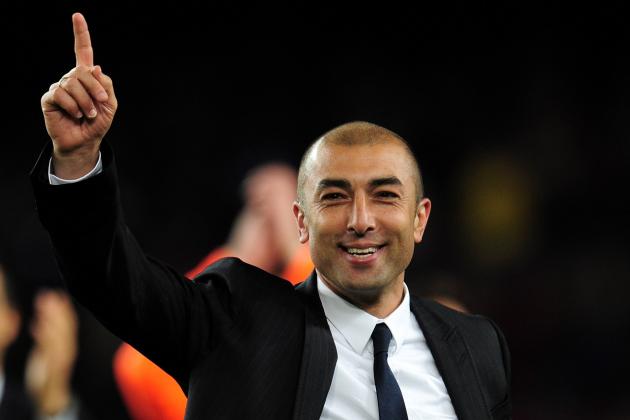 Shaun Botterill/Getty Images

Today, a ten-man Chelsea stunned the best squad in the world. Withstanding pressure and maintaining composure, despite being a man down (unjustifiably), Chelsea not only snatched a spot on the finals but did so in rather spectacular fashion.
With no backup center-backs, they played the whole match with their right-back, Branislav Ivanovic, doing a terrific job manning that area.
Didier Drogba played an excellent match covering the left-back, despite having committed a (supposed) PK-earning foul on Cesc Fàbregas.
John Obi Mikel and Raul Meirelles both played an excellent match-building deadlock that Lionel Messi couldn't penetrate.
Read on for the six miracle workers that led the Blues to their stunning victory.
Begin Slideshow

»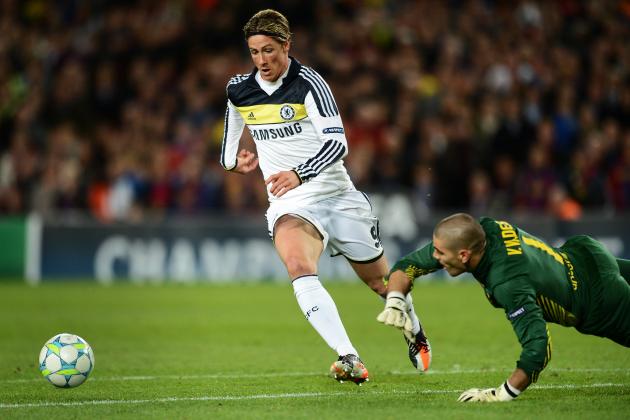 Jasper Juinen/Getty Images

His goal today might well justify the $50 million spent on him. I'm not saying it does but, this moment is already iconic in the Blues' history. Torres is the feel-good story of this semi-final. He was out favor as soon as he left Liverpool for London and never got his mojo back.
That was the past. If there ever is a player that is specially adept at scoring at key times, it's "El Niño." He scored against Germany to propel Spain into winning the Euros which gave them the confidence to win the World Cup.
Today, he struck again. Subbing in for Drogba, the hero of the first leg, Torres committed several mistakes. It was his mistake that led to the attack that Bosingwa cleared. The universe then offered the ball to Torres before he beat Victor Valdés.
Torres' mighty star strikes again. It's a miracle.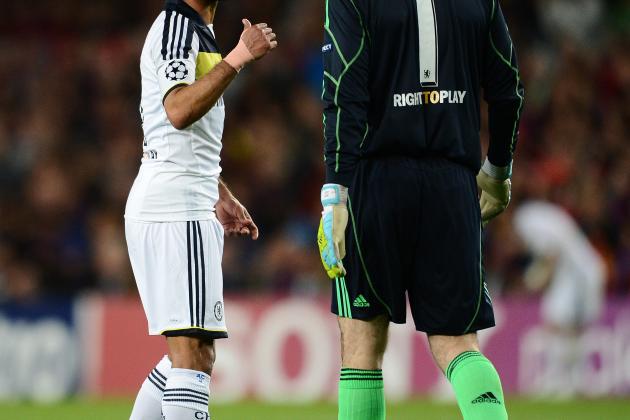 Jasper Juinen/Getty Images

This series changed my opinion about Ashley Cole. Before these two games, I thought that Ashley Cole was a bit overrated. But especially after the first leg, Ashley Cole is the premier defensive left-back in the world today in my mind.
A key offensive weapon, Ashley Cole turned into Chelsea's savior. He robbed at least two chances on the line at Stamford Bridge. His effort in shutting down the flank and providing emotion for Chelsea's back sector were a main factor in the Blues' victory today.
After Terry's exit, Ashley collapsed into the role of center-back along with Branislav Ivanovic and did a superb job in supporting Didier Drogba's effort in covering the flank. Ashley Cole was one the unsung heroes of today's game.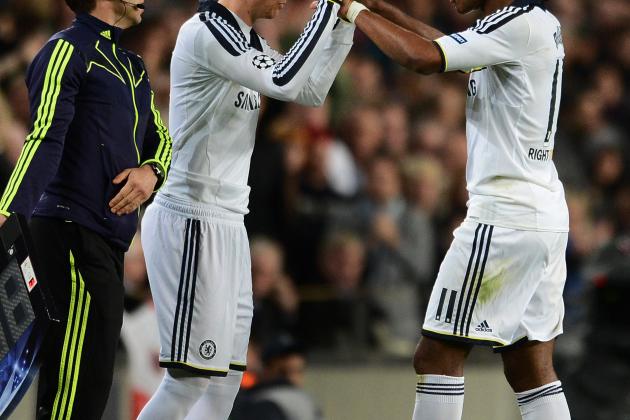 Jasper Juinen/Getty Images

Drogba doesn't have the best reputation. He struggled this year, but now Drogba is back to his old self and is scoring key goals for Chelsea.
In the first leg, besides eating up a large chunk of time, rattling Barcelona's nerves and scoring the series' go-ahead goal in London, he was simply brilliant in the defensive end and playing both games as long as his body allowed him to.
In the second leg, when Drogba received the ball he spread havoc in Los Culés' defensive system. He played a mighty match collapsing to the left-back. The penalty he supposedly committed on Fàbregas just goes to show how committed he was to the cause, and the universe rewarded Chelsea by sending Messi's ball straight into the crossbar.
Drogba had a majestic effort in this semifinal series and is in line to be one of the best stories of the year.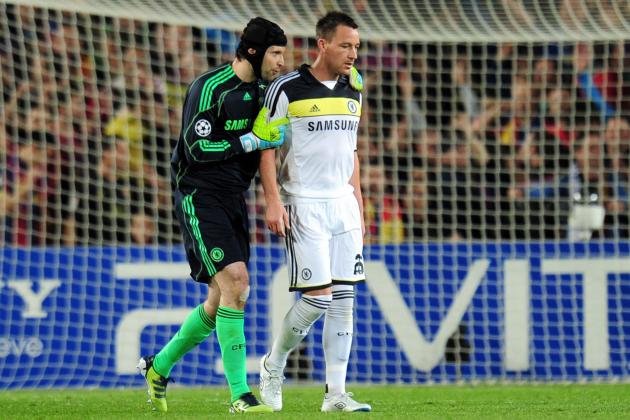 Shaun Botterill/Getty Images

After his concussion and injury problems over the last few seasons, Petr Cech is finally back to his old self.
While he isn't the best keeper in the world, Cech is certainly in the top five, and very deservingly so. Cech was a stone wall against Barça, and when he wasn't enough Ashley Cole or someone else was there to bail him out.
Cech stoned Messi and his cohorts when they had the ball and counted on Lady Luck to bail him out when Messi was awarded the PK. Cech has worked miracle after miracle and now Chelsea is through.
Well done.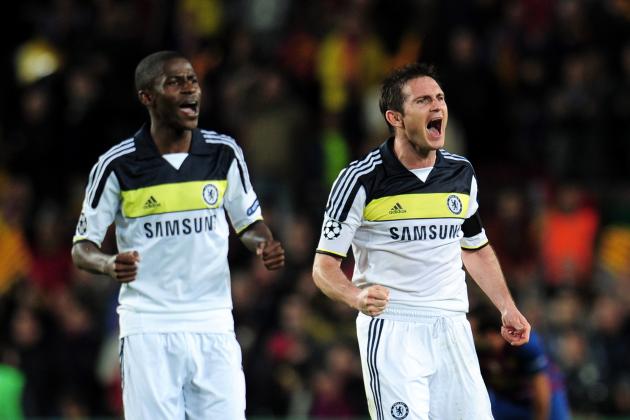 Shaun Botterill/Getty Images

Frank Lampard inherited the "C" after Terry's expulsion and was mighty with it.
Composing the deadlock with Meirelles and Mikel, he stunned Barcelona with a brilliant performance. He made himself present physically with a harsh tackle to Fàbregas and (despite the yellow card) it showed the home side that the Blues were down to business, even a man down.
Frank Lampard was a titan on the pitch today and was Roberto DiMatteo's general, coordinating the chess match a man down and with two soldiers improvising in key functions in the back end. Frank Lampard mastered the defense like he never has before.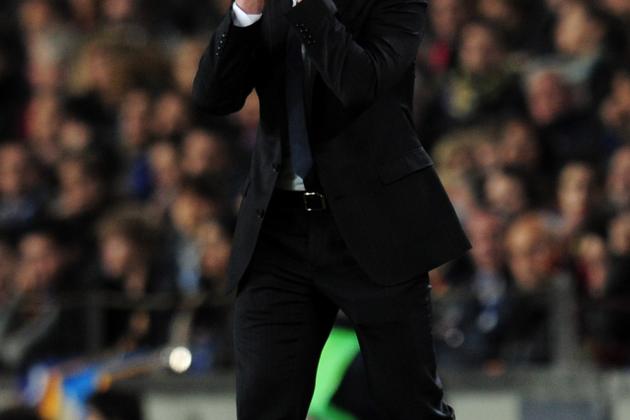 Shaun Botterill/Getty Images

I know that with Roman Abramovich, one always needs to be suspicious but, if I were him I'd look no further.
Chelsea have found their new head coach. Today was just his coronation. DiMatteo outwitted and outclassed Guardiola with his defensive trap.
While Guardiola was exasperated and shouting at his players trying to get something going, DiMatteo kept calm, cool and collected despite losing his two center-backs before the half.
World, I present to you the newest elite strategist on the football pitch. He worked a miracle in London and he worked a slew of them in Barcelona, stunning Messi and his cohorts.
DiMatteo managed to keep the magic factor out and inspired his players to get the club's most important win.