Pittsburgh Steelers Mock Draft: Final 7-Round Predictions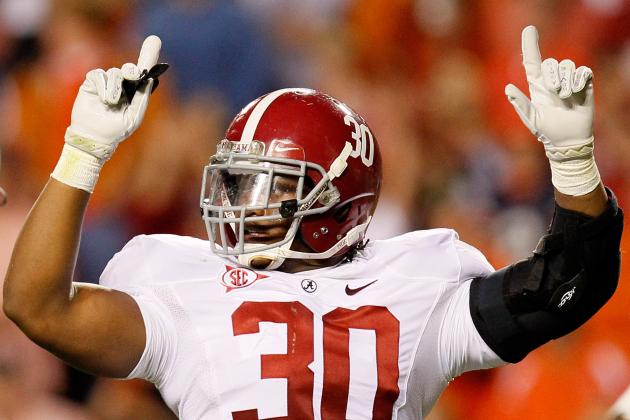 Kevin C. Cox/Getty Images

As Thursday approaches ,and with it the 2012 NFL draft, there's still a great deal of uncertainty about what the Pittsburgh Steelers will be doing with their 10 draft selections. The needs (offensive line, defensive tackle, inside linebacker) are clear, but not how the team will fill them.
The Steelers have been almost unbelievably quiet in free agency, adding only one outside player (tight end Leonard Pope), so the draft will be this team's best way to reload for what everyone hopes is another Super Bowl run.
Here's a look at my final projections for the Steelers.
Begin Slideshow

»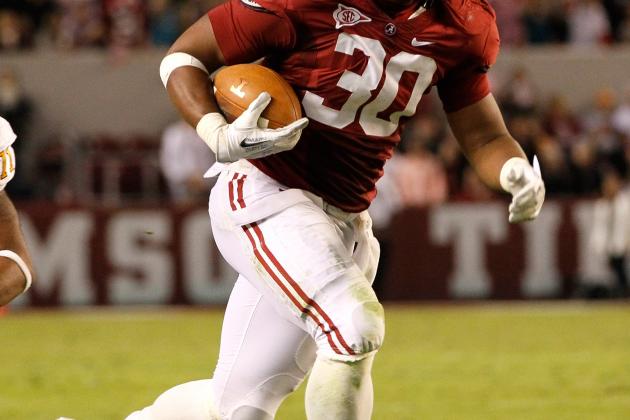 Kevin C. Cox/Getty Images

Dont'a Hightower, ILB, Alabama
I've swayed back and forth recently between Hightower and Georgia offensive lineman Cordy Glenn, but I'm going to settle on my most common prediction and say that Hightower will go to the Steelers. I have a feeling Cleveland may target Glenn two picks earlier anyway.
I'm tempted by the possibility that Dontari Poe, who's stock seems to be falling a little, might fall far enough for the Steelers to get him, but meteoric stock crashes aren't likely to inspire the Steelers too much. Hightower is a much better bet at this point and he fits a need.
Stevenson Sylvester should get the opportunity to start for the Steelers, but having a guy like Hightower will give him more incentive to play well as well as strengthening the overall depth for Pittsburgh.
In the end, he reminds me of a young Greg Lloyd. That's almost too enticing to pass up.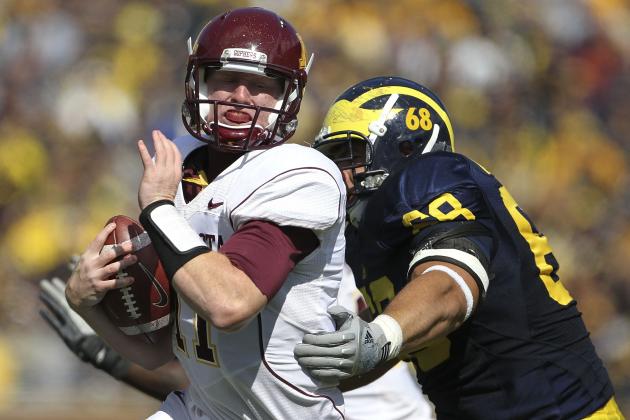 Leon Halip/Getty Images

Mike Martin, DT, Michigan
If there's one thing that Pittsburgh learned from 2011, it was that they need to get defensive. By that, I mean they need to make some improvements on defense. A defense that could go seasons without allowing a runner to gain 100 yards in a game faltered some last year.
With James Farrior departing along with Aaron Smith and Casey Hampton entering his final year under contract (and coming off an ACL injury that could cause him to miss time), the Steelers need to get fresh, young bodies in there.
Enter Martin, a guy who I think has the potential to be a very good 3-4 nose tackle that can make plays when needed and also eat up the middle of the field and prevent big running plays. The Steelers had some trouble up the middle last season as Farrior and Hampton slowed down. This is part of the remedy.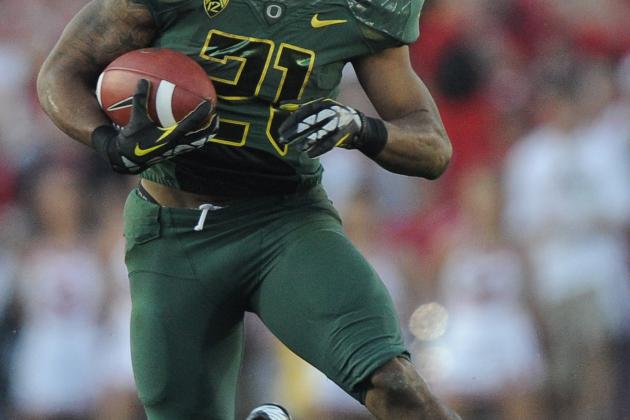 Harry How/Getty Images

LaMichael James, RB, Oregon
I know what you're thinking. A running back before an offensive lineman? Yes, especially if James is on the board.
I feel a lot better about the offensive line with Doug Legursky and Ramon Foster under contract. Fleshing out the depth and getting some new prospects is important, but that doesn't have to be a focus in the early rounds.
Fixing a backfield that is likely to be leaned on more under Todd Haley is essential. The Steelers were 21st in scoring in 2011. Part of that is due to the fact that they simply couldn't consistently gain yards from their running backs.
I get the feeling Rashard Mendenhall is being phased out. If he plays at all in 2012 (health concerns could hold him out a significant portion of the season), he probably won't be starting. That should go to Isaac Redman.
Redman needs a tandem back to be successful. The current roster offerings don't inspire a ton of confidence. Add a LaMichael James and you've got a formidable weapon with home run potential.
Joe Robbins/Getty Images

Tony Bergstrom, OT, Utah
Here's where that offensive line help comes in and not at the guard spot. Do I have complete faith and trust in Doug Legursky and Ramon Foster? Not at all. I think they've got potential.
Behind the unproven-at-left tackle Marcus Gilbert and the injury-prone Willie Colon, however, the Steelers have nothing in the way of tackle depth. When you're potentially depending on a rookie to be the swing tackle, it's already pretty bad.
Bergstrom, however, has a lot of potential to be a big player. He could eventually develop into a starter, but should qualify as a more quality backup than Jonathan Scott, who is surprisingly still on the roster after almost single-handedly getting Ben Roethlisberger killed last year.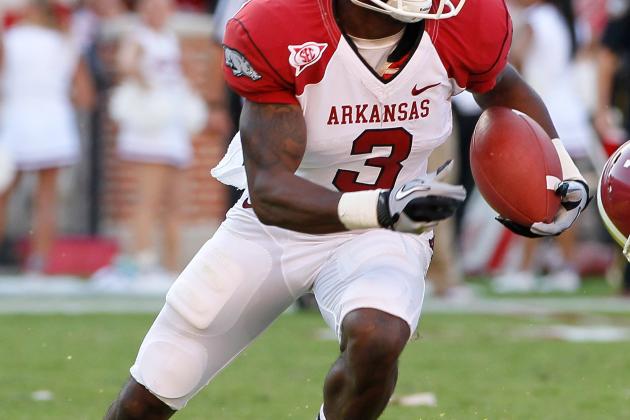 Kevin C. Cox/Getty Images

Joe Adams, WR, Arkansas
I've debated long and hard about selecting a wide receiver in this draft with so many other positions that could be and should be addressed. I feel like this is a good place to do it and I think there's even some need there if you look long and hard at the roster.
Jerricho Cotchery's return makes a ton of sense. It helps the Steelers a ton for sure. They now have that possession receiver to go along with the speedsters they already have.
But what about those guys? Antonio Brown should be the focus of a long-term deal as soon as the team can get to him. Mike Wallace seems to want out. I've seen players hold out in Pittsburgh before (including Hines Ward briefly), but his attitude is all wrong for a guy who wants to be here.
That means, after next season, no more Wallace. Emmanuel Sanders is a good player when he's healthy, but he's fallen a long way after his stunning rookie season. If he can't stay healthy, he's going to find himself on the bubble. This year will tell a lot about him.
A guy like Adams gives the Steelers another good, vertical threat that can step in if someone is hurt or if someone departs. It's a good choice.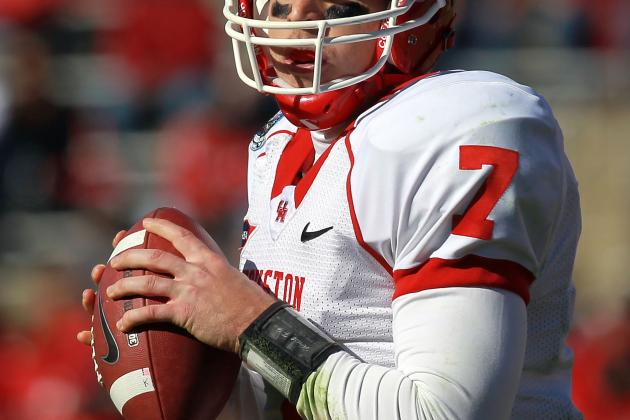 Ronald Martinez/Getty Images

Case Keenum, QB, Houston
While I am in no way suggesting that Keenum is the next Tom Brady, I do think it's got some validity as a comparison. Nobody thought that Brady would amount to much in the NFL. He was a project guy. He turned out to be one of the best and most clutch quarterbacks in the league's history.
Keenum has the same potential. People are writing him off because of the level of competition he faced in college, but the guy is a gamer. He's intelligent, accurate and strong. He makes good throws. I watched him shred Penn State's excellent defense in the TicketCity Bowl.
This guy has potential. The Steelers don't need the next Tom Brady. They need a guy, however, who can sit behind Roethlisberger, learn the ropes next year from Charlie Batch and be ready after that for the inevitable moment where Pittsburgh's favorite wounded warrior has to drag himself from the field.
Roethlisberger has almost never played in every game of a season. After the way last year ended, it'd be nice to have a trusted, capable backup so that he can heal when needed.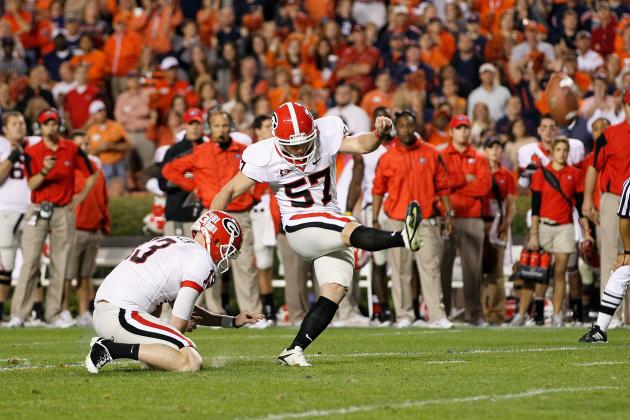 Kevin C. Cox/Getty Images

Blair Walsh, K, Georgia
In Shaun Suisham we trust? No. The leg strength and the history of accuracy issues bothers me. I think the team is in better hands with a kicker who's got some more leg and some better accuracy numbers, especially if they are going to rely on field goals regularly.
Buddy Jackson, CB, Pittsburgh
William Gay is gone. The Steelers will have to shift everyone up a notch this season. That means that they once again have depth issues. Plus they had a rash of injuries there last season. Depth is important and this is a great way to get a nice project piece, too.
Adrian Robinson, DE/OLB, Temple
The Steelers love and prize versatility. This isn't a need pick, but this isn't a need round. They can afford to take the best player available. That could be Robinson at that point.
Quentin Saulsberry, C, Mississippi State
If Doug Legursky is really going to be the starting guard, the Steelers need to find a way not to move him if Maurkice Pouncey gets hurt. That just upsets everything. Finding a capable backup center should be a focus by the time the Steelers get here.