10 NBA Free Agents Who Would Take a Pay Cut to Join a Legit Contender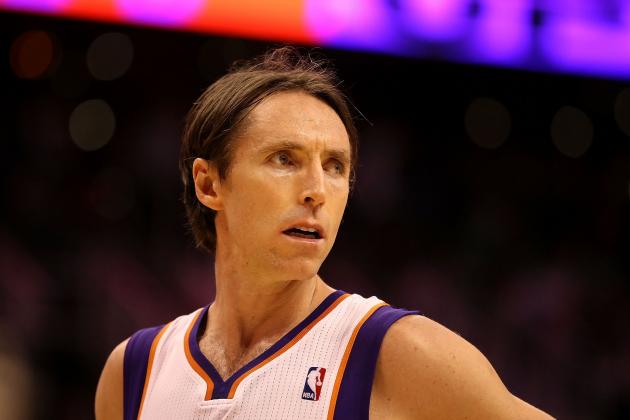 Christian Petersen/Getty Images

It's a hard thing to predict free agency.
Players and their decisions can be mystifying at times, and flat-out ridiculous at others.
Often times, players feel comfort with certain organizations regardless of whether or not it seems like a good fit.
However, one of the greatest motivating factors in free agency is the potential to win a title.
We have seen veterans for years take pay cuts for the opportunity to chase a ring.
Sometimes it works (Gary Payton in Miami), other times it doesn't (Gary Payton in Los Angeles).
Here are the 10 most likely free agents to take a pay cut to join a contender.
Begin Slideshow

»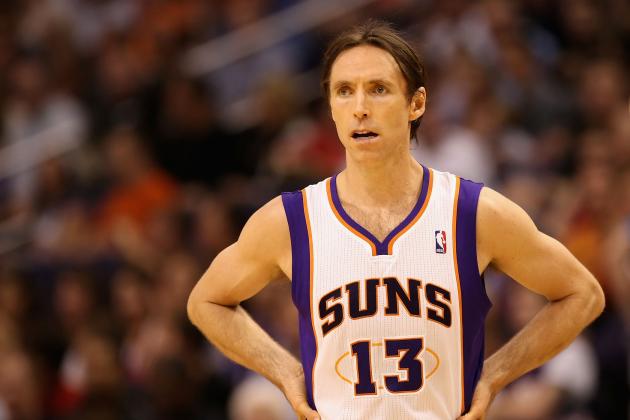 Christian Petersen/Getty Images

Steve Nash is the most obvious player on this list.
He has earned more money than he will ever need, has accomplished all that he can accomplish and did so without ever sniffing the finals.
It's about time he plays some meaningful games.
Lucky for whomever he signs with, he still has a lot left in the tank.
There will likely be a long line of contenders looking to add him as only a few contending teams (Chicago, Clippers, San Antonio among others) have genuine star point guards.
If I were to predict a landing spot, I would not be shocked if he has another run in Dallas if the Mavs are unable to sign Deron Williams.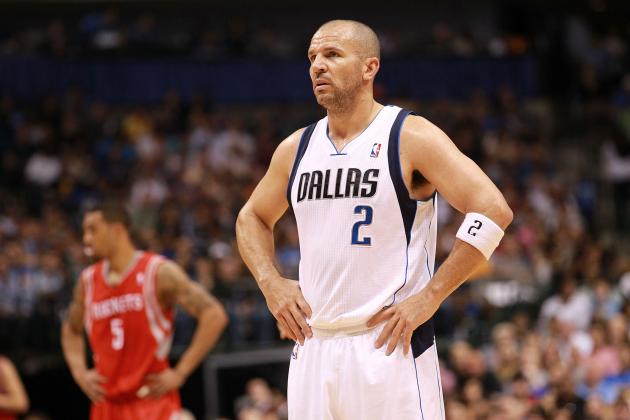 Ronald Martinez/Getty Images

Jason Kidd has had a tremendous career.
He has made multiple All-Star squads, has played in tons of playoff games and has made millions of dollars.
That being said, he only has one ring to show for it.
Dallas loves Kidd, but at this point in his career, he would make more sense coming off the bench for a contending team.
Kidd made $8.6 million this year, and given how sharp his numbers have declined, he will be lucky to earn half that much next year.
Kidd would be a great fit coming off the bench for Oklahoma City next year.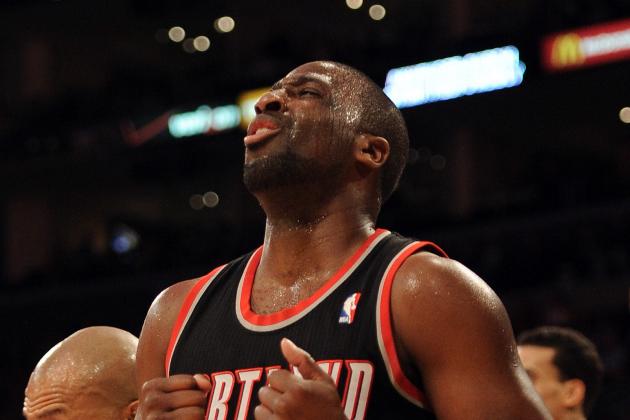 Harry How/Getty Images

What a long, strange, terrible trip it has been for Raymond Felton this year.
I really was shocked that this turned out the way it did; I thought for sure he would be a great fit in Portland.
But Felton showed up out of shape, and never really found his place with the Blazers.
Felton is a very good pass-first point guard, but he needs to rehab his image.
He likely will not have an opportunity to start on a good team next year, but he would be wise to take a one-year deal with the likes of someone like Miami and get himself a better contract in 2014.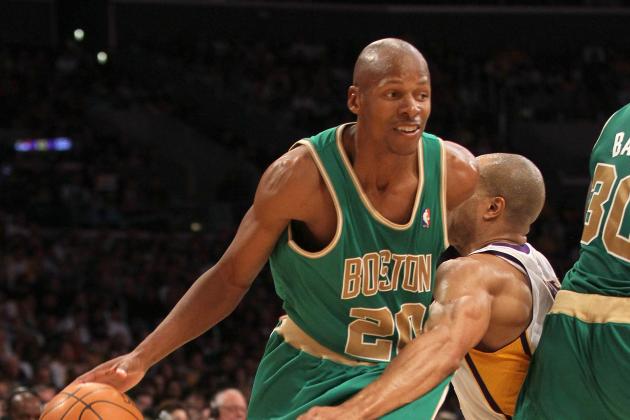 Stephen Dunn/Getty Images

Jesus Shuttlesworth had a nice run in Boston.
But this is likely the last hurrah for that group of Celtics, and Allen is the likeliest to move on.
He made about $10 million this year, but there is no way he will approach that much next year.
A smart move would be to head west and join someone like the Clippers or maybe even back up Kobe with the Lakers.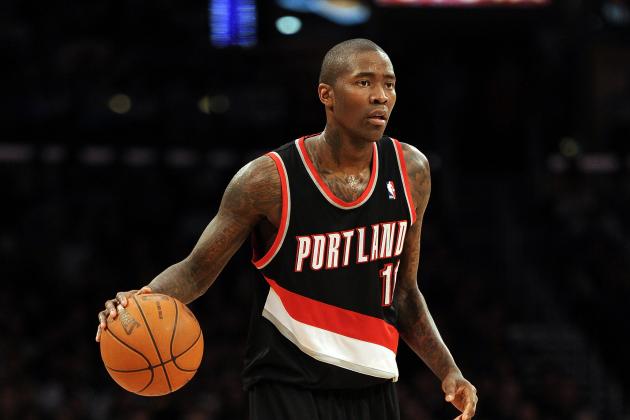 Harry How/Getty Images

Crawford, like Felton, had a disastrous 2012 season.
He expected to be one of the missing pieces on a contender.
Instead, the entire team imploded after a quick start.
Crawford technically took less cash to join Portland this year but didn't do anything to prove that he should get a pay raise.
He needs to sign on with a contender and, much like Felton, rehab his image.
Crawford can flat out score, but he doesn't really do much else very well.
That being said, he could be a nice fit back in Chicago as a high-scoring sixth man.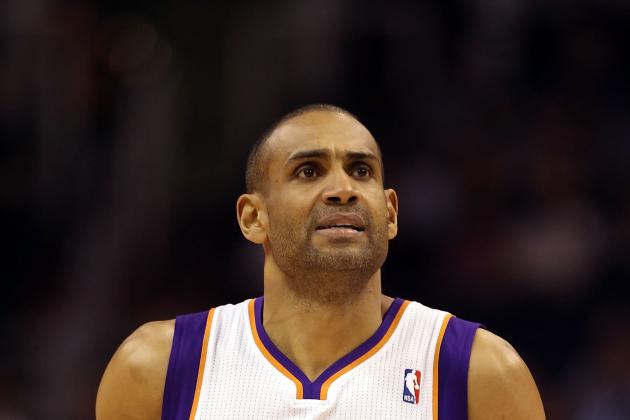 Christian Petersen/Getty Images

Grant Hill, like Nash and Kidd, has accomplished nearly all that he can as an individual.
But now the only thing left to accomplish is a title.
Hill would certainly take the veteran's minimum for a chance to sign on with one of the top teams.
San Antonio would be wise to kick the tires on Hill, but so too would Oklahoma City, the Lakers and Miami.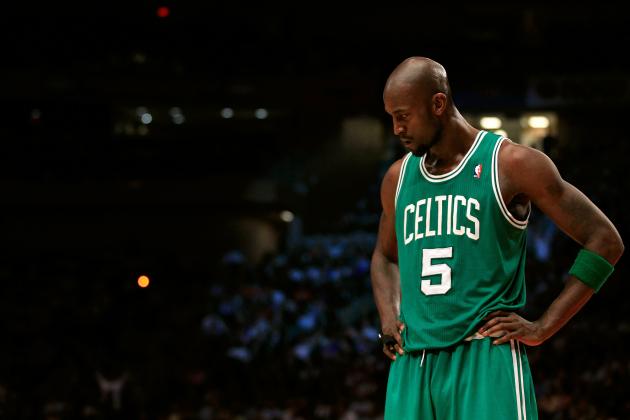 Chris Trotman/Getty Images

Garnett is one of the baddest dudes to ever play the game.
But like Allen, his run in Boston is probably done.
That being said, he still has a lot left to offer a contender.
I could see him as a great fit with Oklahoma City, but there is no doubt that Miami will try to go after the iron-willed big man.
He will have a pay cut next year from his $21 million salary.
The question is how much of one will he take, and what it will be worth to him to chase another title.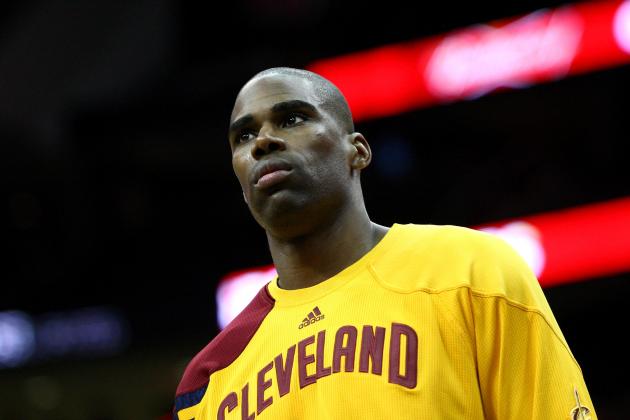 Chris Chambers/Getty Images

Antawn Jamison has been a class act for Cleveland this year.
But it is time for him to finally play meaningful games again.
He made over $15 million this year, but that will no doubt be splintered next year.
Look for him to make no more than $5 million next year, but likely land with someone that he can do some damage with.
He would do well filling the Lamar Odom role in Los Angeles.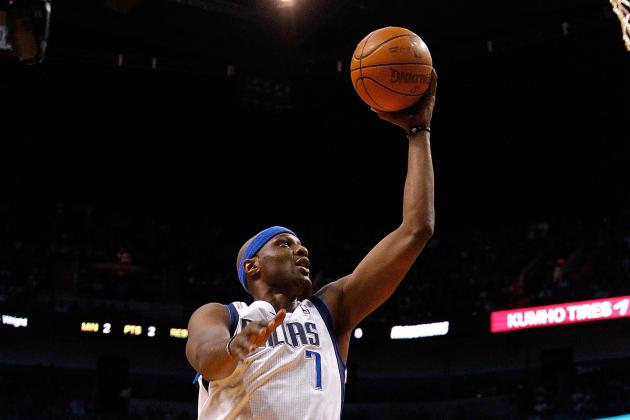 Mike Ehrmann/Getty Images

Speaking of Lamar Odom, it appears that he too will have a new team next year.
The Lakers are an obvious choice, but I could also see half a dozen other teams that wouldn't mind kicking the tires on the former champion.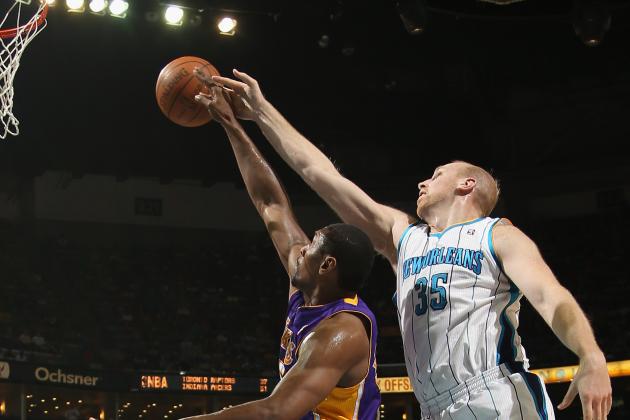 Chris Graythen/Getty Images

Chris Kaman is a class act individual (originally from my same region of Michigan) and still has plenty to offer an NBA team.
Personally, I think that Miami would be a good fit for Kaman, but he also would make sense in San Antonio if Boris Diaw flies the coop.