NHL Free Agency: 5 Defensemen Other Than Ryan Suter Who Could Move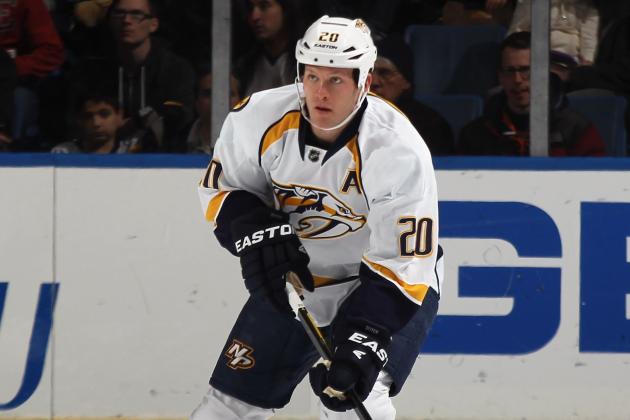 Bruce Bennett/Getty Images
Ryan Suter is the best defensman available but there are five others that can make a difference next year.
The unrestricted free-agent market is thin when it comes to defenseman. I have compiled a list of the top five available free agents other than Ryan Suter.
While there aren't many impact players available as unrestricted free agents, the offseason could be interesting with Mike Green and Shea Weber possibly receiving offers as restricted free agents. Would their teams trade them for picks? We will see.
For now the focus is on who is available, and here is my list of the five best defenseman that are unrestricted free agents.
Begin Slideshow

»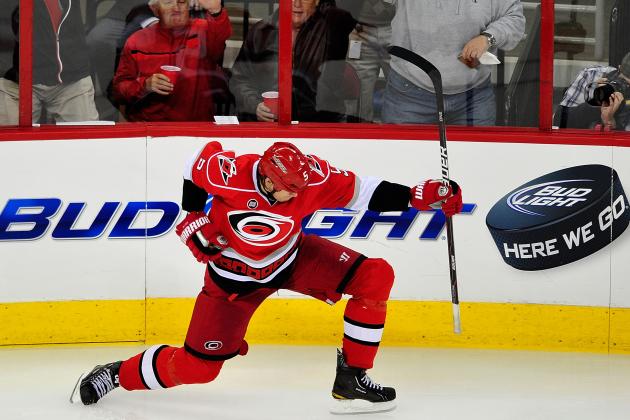 Grant Halverson/Getty Images
Bryan Allen can help out by giving up his body and blocking shots.
Bryan Allen has been a good pickup for the Carolina Hurricanes since they traded for him last season. This year he played in all 82 games and was again a reliable presence on the blue line.
Allen is a big, physical defenseman who isn't flashy, but is dependable. The fourth overall pick in the 1998 NHL entry draft will be looking for his fourth NHL team this summer.
While Allen never lived up to being drafted in the top five, he is still a good defenseman who finished fourth overall with 188 blocked shots during the regular season. There will be interest in the 6'5", 31-year-old.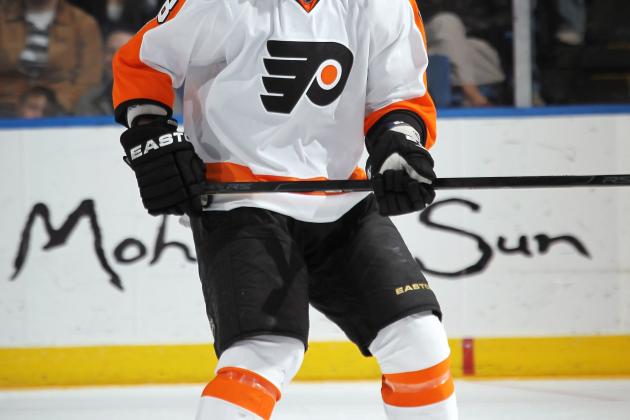 Bruce Bennett/Getty Images
One of the younger free agents, Nicklas Grossman will get plenty of interest.
Nicklas Grossman is big, physical and focused solely on defense. With only three goals in his six-year career, the 6'3" 227 lb. Grossman is a typical stay-at-home defenseman.
He has done well since being trade to the Philadelphia Flyers at the trading deadline and was part of the reason why the Flyers were able to advance past the Pittsburgh Penguins.
With 152 blocked shots during the regular season, this physical defenseman showed he is not afraid to give up the body. At 27 years old, Grossman is one of the younger free agents available, and that will go a long way toward securing a multi-year deal.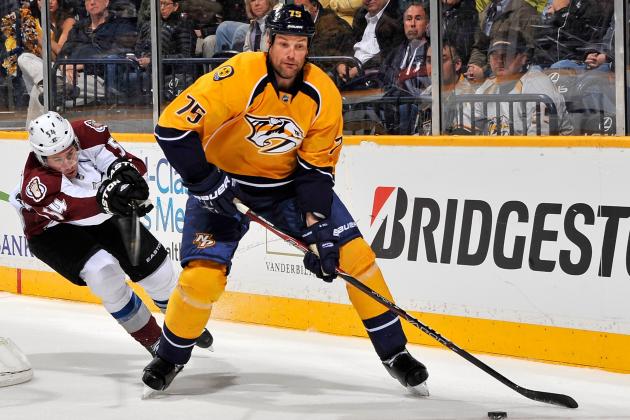 Frederick Breedon/Getty Images
Hal Gill still has enough tread on his tires to warrant a two-year deal.
Hal Gill can be a solid defenseman on a playoff contender. He is a proven leader and won a championship with the Pittsburgh Penguins.
Gill may not dazzle you in the regular season and can be frustrating at times, but when the playoffs start he is a fierce competitor. At 6'7", Gill can be physically intimidating and is a good penalty killer. He also blocked 161 shots during the regular season and is part of the reason why the Nashville Predators were able to eliminate the Detroit Red Wings in the first round.
While he may not receive a long-term deal, a two-year contract isn't out of the question for the 37-year-old. If you pair Gill with a younger, possibly faster and more offensively talented defenseman, he could really thrive.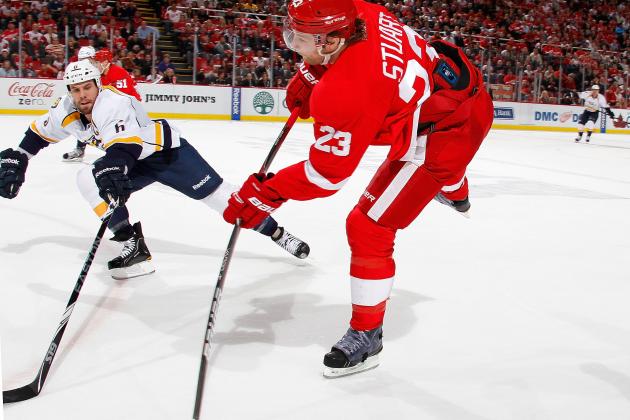 Gregory Shamus/Getty Images
Brad Stuart would be a welcome addition to any defensive unit.
Brad Stuart was brought to Detroit at the trading deadline five years ago to do one thing: win a championship. The Red Wings did so, and Stuart was rewarded with a hefty four-year contract.
This year, however, when the Red Wings lost in the first round, Stuart became a free agent and now has a major decision to make. Does he want to return home to San Jose, or does he want to re-sign with the Red Wings and contend for a title?
Stuart is a top-four defenseman on just about any team. He is physical and gives up his body to block shots. He fit in nicely in Detroit, but would be a welcome addition to any championship contender looking to shore up their defensive unit.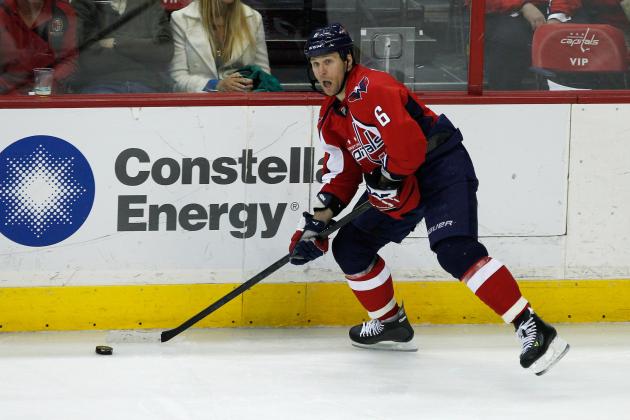 Rob Carr/Getty Images
Dennis Wideman's offensive ability will intrigue teams in free-agency.
Dennis Wideman is a highly skilled offensive defenseman who has improved defensively. If you pair him with a more defensive-oriented player, it will limit his flaws and he will be able to focus more on what he does best: make plays in the offensive end.
Wideman has played more than 23 minutes per game each of the past five seasons and is an above-average defenseman on the power play. He played in all 82 games this year and had the second-best year of his career scoring 11 goals to along with 34 assists, totaling 45 points.
Wideman has done well in his time with the Washington Capitals and I wouldn't be surprised If they try to re-sign him. At 29 years old, Wideman would be a great signing for a team looking for a reliable, puck-moving defenseman who can help improve their power play.