NBA Draft 2012: Projecting Kentucky's Michael Kidd-Gilchrist's Skills as a Pro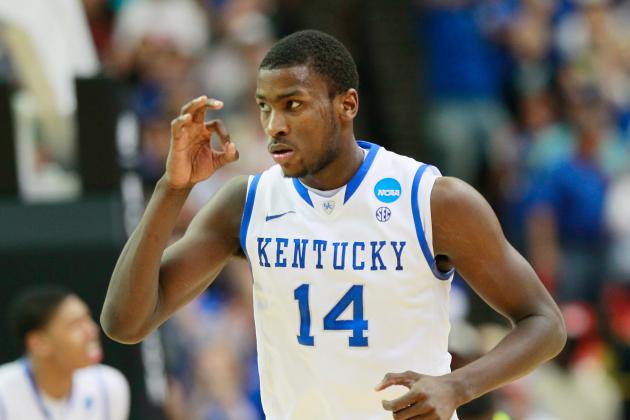 Kevin C. Cox/Getty Images

Anthony Davis may be getting all of the talk in the upcoming NBA draft, but his former teammate, Michael Kidd-Gilchrist, should be getting a lot of hype as well. MKG has plenty of skills and he should make for a pretty good player at the next level.
With that said, MKG's draft stock is ranked pretty high, meaning he is a guaranteed for a top-five draft pick.
Yeah, he's that kind of good.
Read on to see a projection of Michael Kidd-Gilchrist's skills as a pro.
Begin Slideshow

»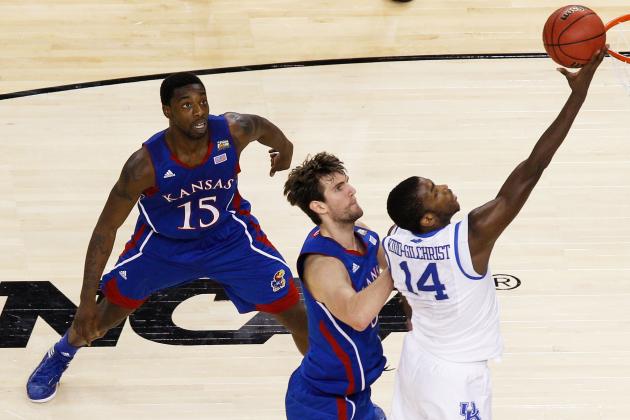 Chris Graythen/Getty Images

Michael Kidd-Gilchrist may have only averaged 11.9 points per game this past season, but he was a freshman and he was playing on the most complete team in college basketball.
MKG is a very athletic 6'7'', which helps him on offense tremendously, especially when he slashes to the rim.
Kidd-Gilchrist could use some work on his perimeter game, but that will come with more practice.
MKG averaged 31.1 minutes per game, but he was completely capable of going the full 40 minutes. He has a great internal motor and never takes a play off.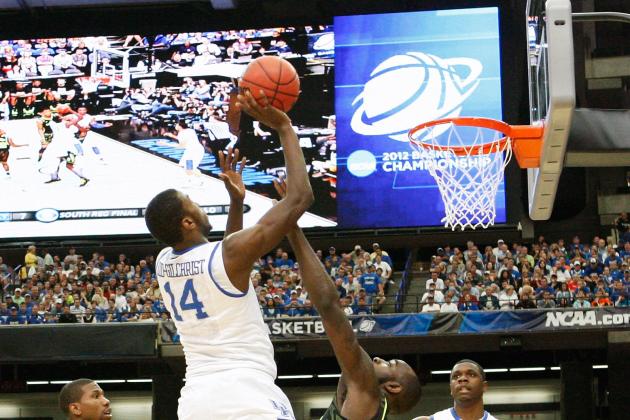 Kevin C. Cox/Getty Images

Like I stated in the last slide, MKG is 6'7''. This was obviously a huge plus for him in college, but it may leave him a little undersized in the NBA.
Kidd-Gilchrist is an amazing leaper. As you might imagine, this helps him out big time on the boards, as he snatched 7.4 rebounds per game at Kentucky. This trend will definitely carry on into the next level.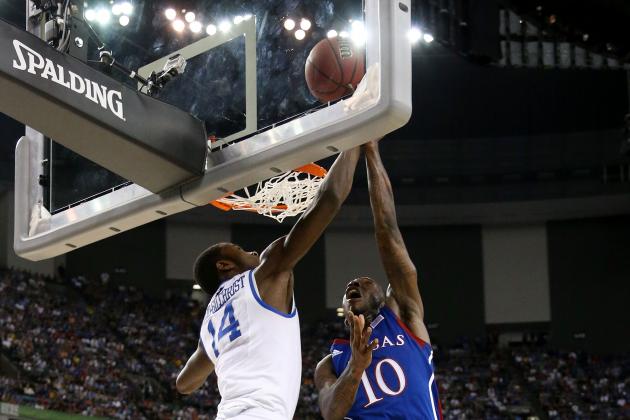 Ronald Martinez/Getty Images

There is no question that Michael Kidd-Gilchrist is an excellent defender.
His athleticism on the perimeter combined with the ability to play physically near the hoop make Kidd-Gilchrist the premier defender in the draft not named Anthony Davis.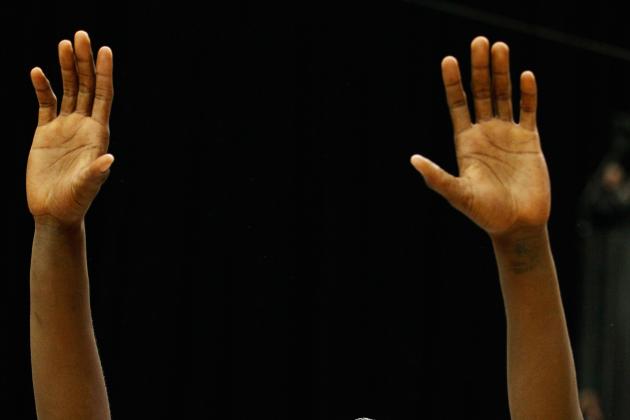 Kevin C. Cox/Getty Images

Michael Kidd-Gilchrist may be the most complete player in the draft.
His motor is out of this world and is probably the best in the draft. He's also got the athletic ability along with major hops.
MKG should have a pretty bright future in the NBA, but if he wants to take full advantage of his skills, he must develop a better perimeter game. If he does that, the sky's the limit.
If you're a tweeter, feel free to follow me @TheTrevorLowry.