NFL Draft 2012: Every Pick Is a Win and a Loss; Which Players Lose in the AFC?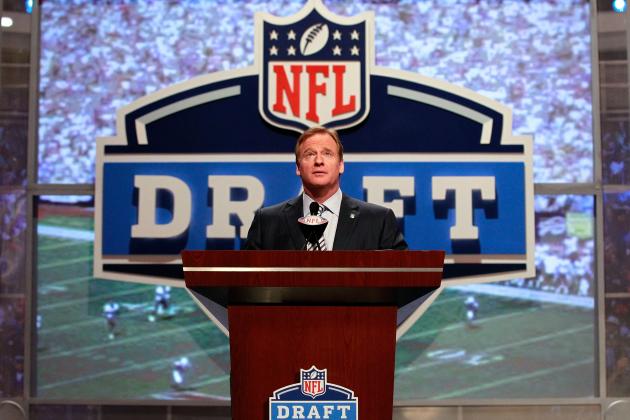 Chris Trotman/Getty Images

Newton's first law of motion states, "Every object in a state of uniform motion tends to remain in that state of motion unless an external force is applied."
This seems fitting in part because the objects in motion this time of year are NFL players, and they are in new uniforms. A bit of a reach maybe, but try this on for size.
A great external force is about to be applied to all 32 NFL teams. That force comes in the shape of the 2012 NFL draft.
I have no doubt about the power of this force.
A cosmic entity that shapes the future of a great many people. New energy replaces old energy. Great masses of energy change direction based on the impact of this force.
It creates action and sends waves of reactions throughout the land.
You'll see those waves of reaction immediately following each pick.
This brings me to Newton's third law of motion, and the basis of this article. "For every action, there is an equal and opposite reaction."
In this case, the action is the influx of rookie talent into the NFL. The reaction is that someone has to make room for that new talent.
What follows is a look at how each team's draft picks could impact notable player's fantasy value.
Out with the old and in with the new!
Begin Slideshow

»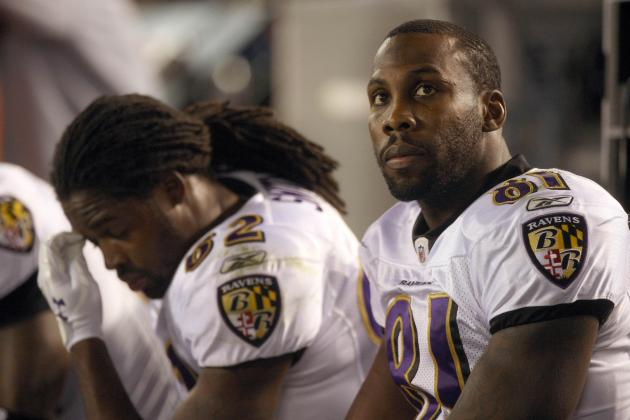 Donald Miralle/Getty Images

Anquan Boldin: Boldin was hot the first eight games of the season, notching 41 catches. His production plummeted in second half of the season, tallying 16 receptions over the last eight games.
He had the second-worst touchdown total of his career, crossing the paint only three times. His toughness cannot be questioned, but his style of play is catching up to him, and the Ravens should look for his replacement this weekend.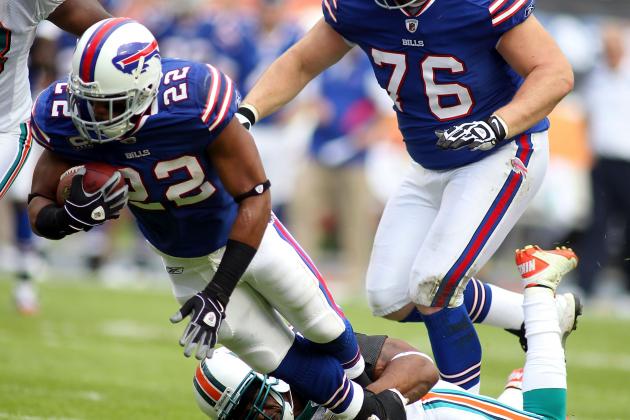 Marc Serota/Getty Images

Fred Jackson
Yes I'm quite aware of Fred Jackson's 2011 season. I'm also aware that he is 31 years old and coming off of a broken leg.
Keep in mind the Bills drafted C.J. Spiller while they still had Fred Jackson and Marshawn Lynch on the roster.
I believe Jackson will play in 2012; that's not the problem. The issue is that he will continue to lose touches to C.J. Spiller.
The Bills will probably draft another running back, meaning more time eaten away from Jackson.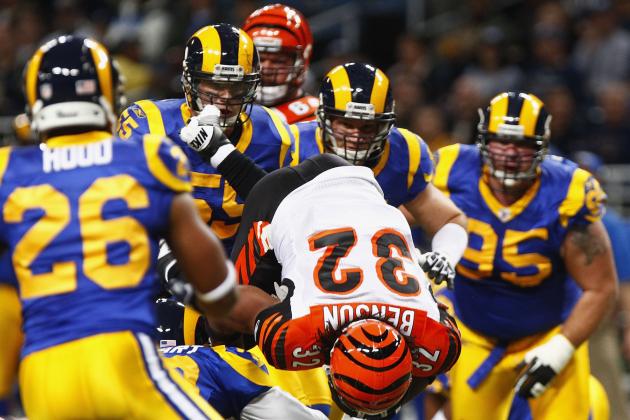 Whitney Curtis/Getty Images

The Bengals already signed BenJarvus Green-Ellis, but he is not the long-term answer.
Cedric is still blowing in the free-agent winds with nary a nibble. Possessing two first-round picks, the Bengals will add a running back early in the draft. Whomever they bring in will have a very realistic chance at the starting job.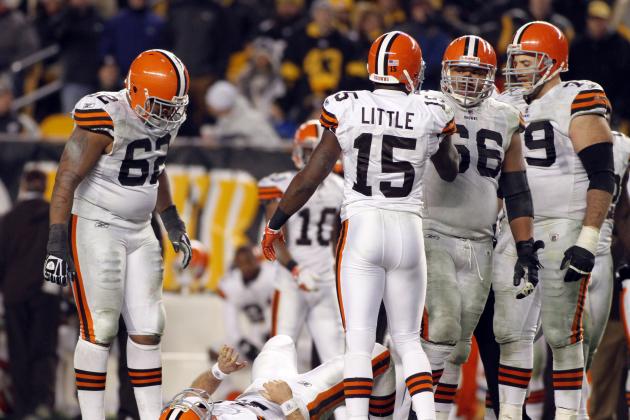 Justin K. Aller/Getty Images

Pick one: Colt McCoy /Montario Hardesty/any receiver not name Greg Little
If you own any of these players, it is time to part ways.
Three picks in the first 37 and a defense that ranked 10th overall and second against the pass allows the Browns to spend on offense.
Hardesty has been battling injuries, McCoy just is not that talented and the Browns spent high on Little last season, but they need another receiver to complement this offense.
Browns select RB Trent Richardson, QB Brandon Weeden and WR Travis Benjamin with three of their first four picks.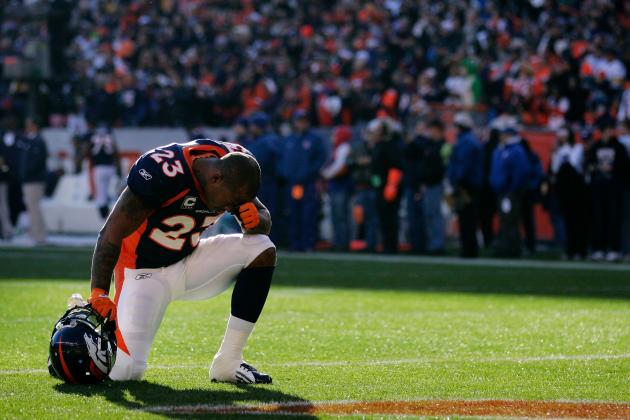 Justin Edmonds/Getty Images

Willis McGahee/Knowshon Moreno
I believe both of these players could be standing on the sideline when the 2012 season kicks off.
McGahee is at that dreaded 30-year mark for running backs. He topped 300 touches last season, and although he eclipsed the 1,000-yard mark in 2011, the Broncos will draft his replacement.
Knowshon Moreno was thought to be that guy, but he has not been able to remain on the field due to various injuries.
Draft RB Ronnie Hillman in third round.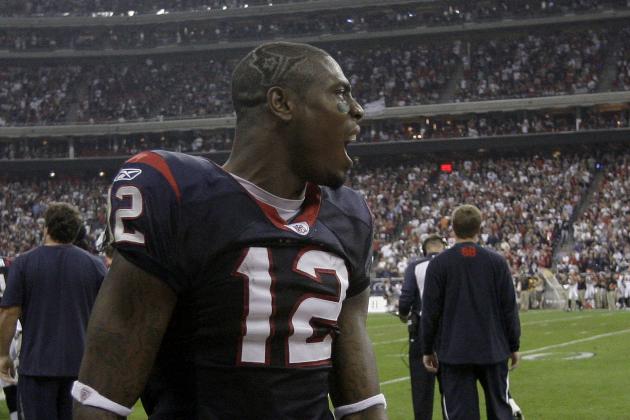 Thomas B. Shea/Getty Images

Jacoby Jones/Kevin Walter
Jones has not blossomed into the receiver the Texans were hoping for. Kevin Walter is no better.
The Texans need a No. 2 WR to take the focus off of Andre Johnson. Walter and Jones are No. 3 guys all the way.
With the 26th pick in the NFL draft, the Texans select… a better wide receiver.
Texans select WR DeVier Posey with 3rd round pick.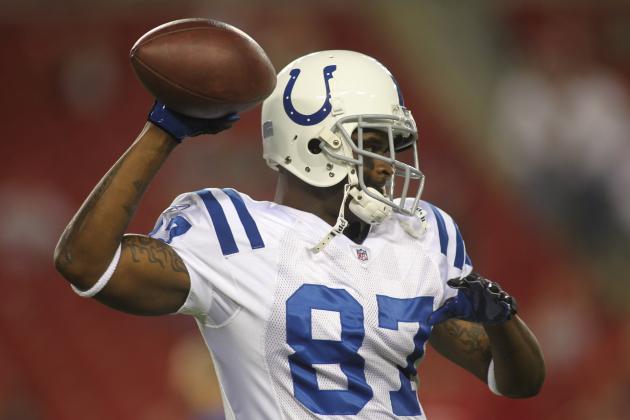 Marc Serota/Getty Images

Donnie Avery
The Colts won't let Andrew Luck go into the season with just Reggie Wayne as his only viable receiver.
To give Luck the best chance at success, the Colts will have to address the numerous holes in the offense, particularly at wide receiver and tight end.
Avery will be relegated to No. 3 when the Colts draft is finished.
Colts use first four picks on offensive weapons; QB Andrew Luck, TE Coby Fleener, TE Dwayne Allen, WR T.Y. Hilton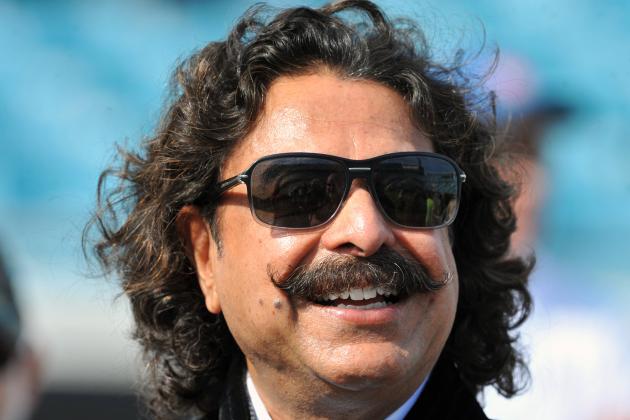 Al Messerschmidt/Getty Images

Lee Evans
Twisty mustaches aside...Jaguars new owner Shahid Khan knows he needs to put fans in the seats. That's not going to happen by signing aging veterans.
Lee Evans was signed by Jacksonville in the hopes that he can patch a major hole at receiver. Unfortunately, Evans is a one-trick pony, and the Jaguars need someone that can help out their quarterback all over the field, not just streaking down the sideline.
Laurent Robinson was a nice story last year, but he is not a No. 1 WR.
The Jaguars could potentially address this deficit in the first round.
Jaguars trade up to select Justin Blackmon in the first round.
Jamie Squire/Getty Images

The Chiefs are tepid on Cassel and are trying to play both sides of the fence.
Like when a guy goes looking for a new girlfriend while keeping the old one around just in case things don't pan out.
Cassel only played in 10 games last season and has yet to complete 60 percent of his passes in his three years as a Chief.
It's going to be a tough season for Chiefs fans if they don't address quarterback in the draft.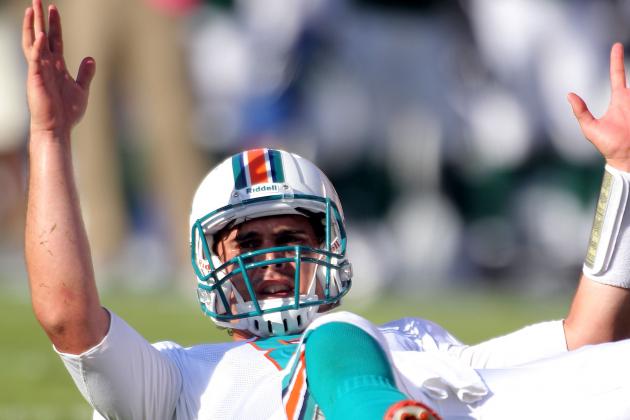 Marc Serota/Getty Images

Anyone with (WR) next to their name
With Brandon Marshall gone, the Dolphins have no clear talent at the position.
I expect them to draft more than one starting-caliber receiver this weekend
Devon Bess and Brian Hartline are the top two guys on the Dolphins roster. Combined, they accounted for 86 catches, 1,086 yards and four touchdowns. Sorry, but the addition of Legedu Naanee does not exactly light a fire.
Would you be happy if you were Matt Moore?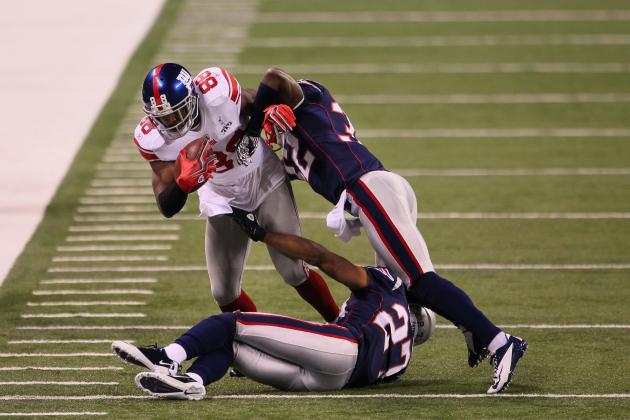 Jeff Gross/Getty Images

Defense
The Patriots defense needs some serious upgrades. That should have been evident when Belichick was trotting out wide receivers as cover guys.
This unit ranked 29th in pass defense and 17th against the run.
Their lone bright spot was, they were able to take the ball away, notching 23 interceptions.
This unit is young. Adding a few more playmakers in the draft can only help.
Patriots spend four picks in the top three rounds, all on defense; DE Chandler Jones, LB Dont'a Hightower, FS Tavon Wilson and DE Jake Bequette.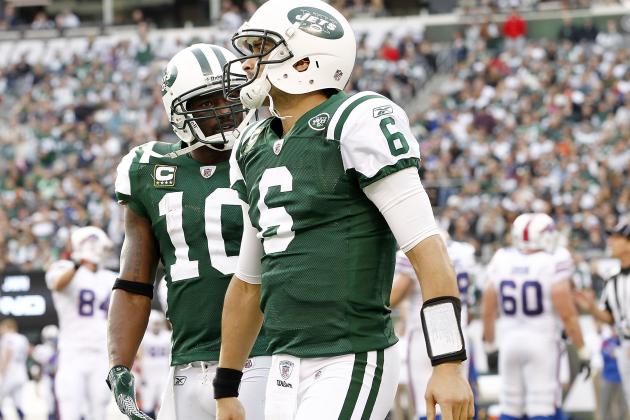 Jeff Zelevansky/Getty Images

Santonio Holmes
When someone has cancer, the first thing the doctor does is remove is the tumor.
The Jets need more help at wide receiver than just replacing Holmes. Plaxico Burress and Chaz Schilens are not the help the Jets need.
The draft has some depth at the receiver position. It would behoove the Jets to nab a top talent in the first round.
If they truly want Mark Sanchez to take the next step, they have to give him some options at receiver.
Jets select WR Stephin Hill in 2nd round.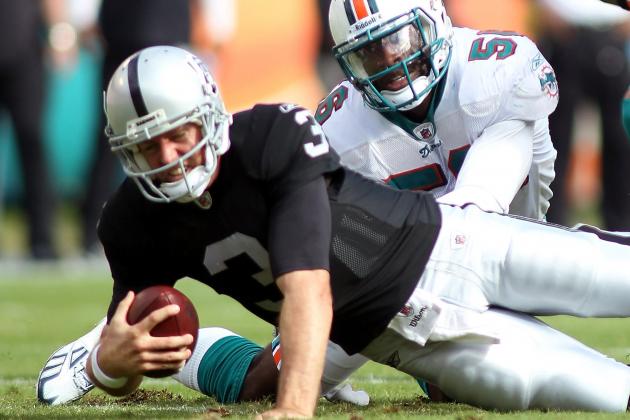 Marc Serota/Getty Images

The Raiders got hosed on the Carson Palmer deal. I think they know this and are trying to get whatever they can out of him. Palmer's inability to stay healthy will negate his chances of being successful in 2012.
The Raiders will take a quarterback in the draft. That player could be put into the spotlight sooner rather than later.
Otherwise, it's Rhett Bomar or Terrelle Pryor.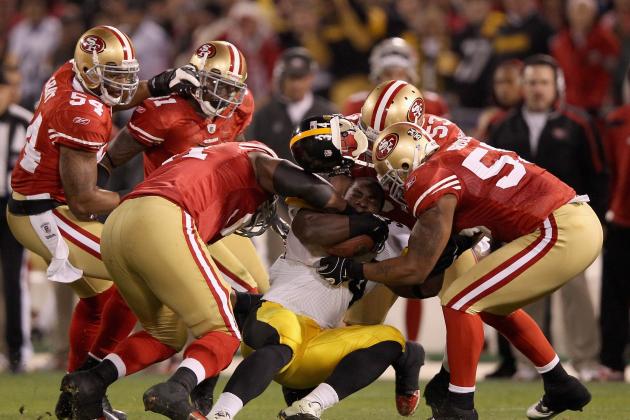 Ezra Shaw/Getty Images

Rashard Mendenhall
Mendenhall will likely be out for the entire 2012 season recovering from a torn ACL. He won't be back with the Steelers when healthy.
The Steelers will take a running back in the draft, and that player will emerge as the No. 1 guy. Isaac Redman is the fill-in for now. Redman will be relegated to a goal-line/short-yardage role.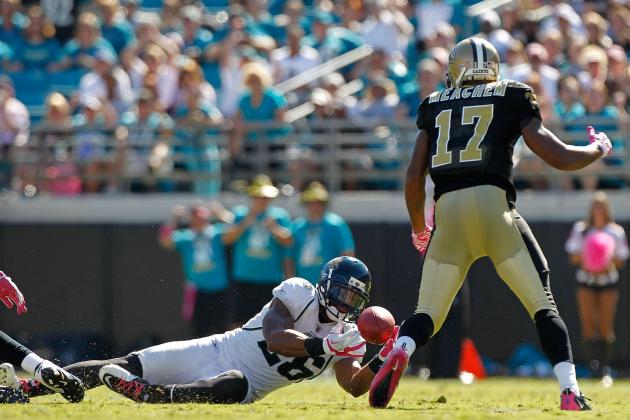 Mike Ehrmann/Getty Images

Robert Meachem
The Chargers are going to learn, much like the Saints did, that Meachem can't be a No. 1 guy.
He is a decent No. 2 and can stretch the field vertically, but he can't be relied on when the big play is needed.
Meachem's on-again/off-again hands are problematic, and inconsistency is a killer for wide receivers.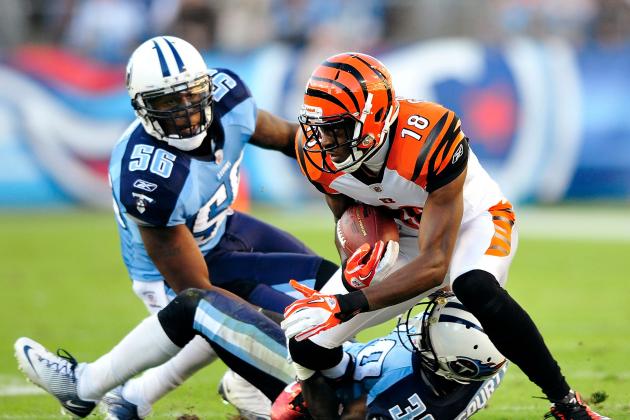 Grant Halverson/Getty Images

Titans Defense
A unit that generated only 22 turnovers all season and ranked 30th in sacks is in desperate need of a tune-up.
This is especially important now that two of their division foes have rookie or second-year players coming in at quarterback.
The Titans have a great opportunity to battle the Texans for control of the AFC South. If they fail to make some bold moves in the draft, this unit is destined for another below-average year.
Titans use three of their first four picks on defense; LB Zach Brown, DT Mike Martin and CB Cory Sensabaugh