140-Character NBA Power Rankings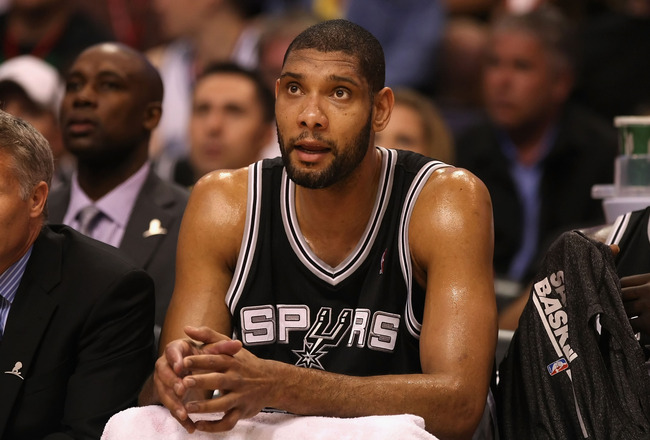 Christian Petersen/Getty Images
With the NBA season drawing to a close, teams are either preparing for a first-round playoff matchup or preparing for the NBA draft and lottery.
It has been a crazy week to watch, as some teams are making a mad push for playoff seeding while others are doing their best to make sure they have as many ping-pong balls in the hopper as possible for the lottery.
Heading into the last week of the season, it's becoming very clear where teams stand. Teams like the Spurs, Bulls and Thunder continue to mow down the clocks, while teams like Cleveland, Sacramento and Charlotte are tanking to get a better draft pick.
This article will examine one of the final rankings through the beauty of social media. It's time to make Twitter followers play along and see where teams stand heading into the postseason!
30. Charlotte Bobcats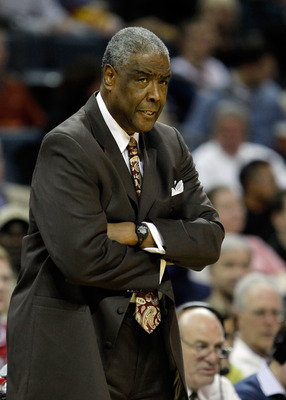 Streeter Lecka/Getty Images
@Bobcats: Getting nervous. Couldn't win any games this season, how are we going to win the lottery? We gotta sell these eyebrow t-shirts!
29. Washington Wizards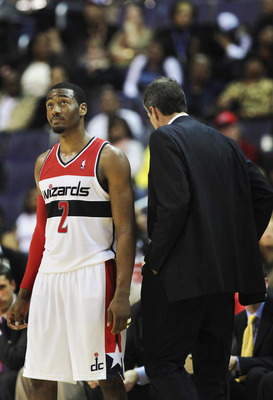 Rob Carr/Getty Images
@WashWizards: Traded away our knuckleheads and guaranteed ourselves the second-worst record. Good time to go on a winning streak! Just hitting our stride!
28. Sacramento Kings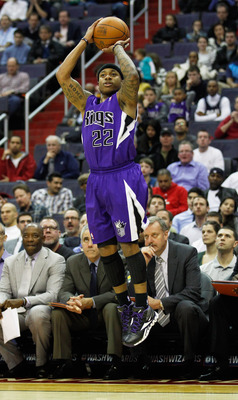 Rob Carr/Getty Images
@SacramentoKings: Knew adding a guy named Isaiah Thomas was a good idea! Now if we could only find a Magic Johnson, Michael Jordan and Kareem Abdul-Jabbar...
27. Cleveland Cavaliers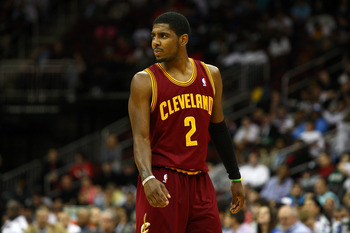 Chris Chambers/Getty Images
@Cavs: Pulling off massive tank job while still beating the @Knicks - Awesome! Now, whose kid are we sending to the lottery for good luck?
26. New Orleans Hornets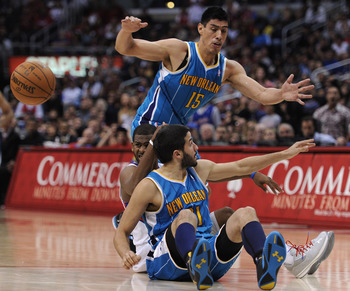 Harry How/Getty Images
@Hornets: So what we lost to the Clippers? We scored 98 whole points in that game! At least we're not the @Saints!
25. Golden State Warriors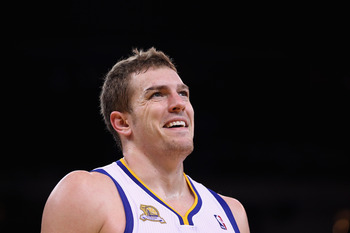 Ezra Shaw/Getty Images
@Warriors: Fans are booing and Joe Lacob hasn't even shown his face around here in a month! At least we got a win in Minny...#OhWait
24. New Jersey Nets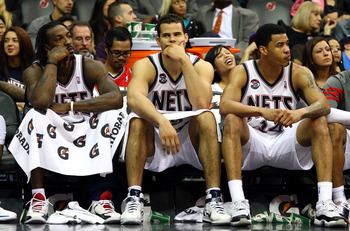 Chris Chambers/Getty Images
@netsbasketball: Maybe Chris Christie should worry about wishing good riddance to donuts. #NoSleepTilBrooklyn Hopefully Deron Williams comes too...
23. Toronto Raptors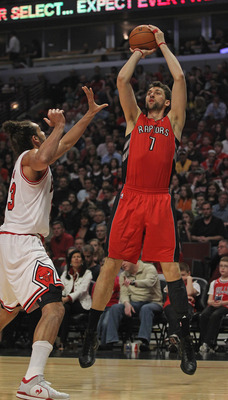 Jonathan Daniel/Getty Images
@Raptors: Remember when we had Vince Carter and Tracy McGrady? Me neither...#HurryUpJonas
22. Detroit Pistons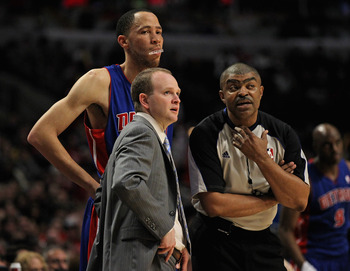 Jonathan Daniel/Getty Images
@detroitpistons: Lawrence Frank is so darn cute and Greg Monroe is the best Pistons big man since Ben Wallace. Wait, he still plays for us? #Wherehavewebeen?
21. Minnesota Timberwolves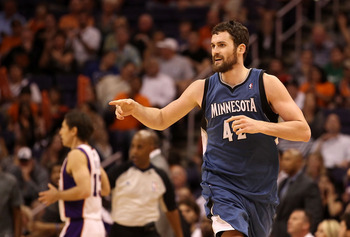 Christian Petersen/Getty Images
@MNTimberwolves: Kevin Love cut his beard! We figure his new younger look should extend his career a few years! Now if we could just score a lottery pick.
20. Portland Trail Blazers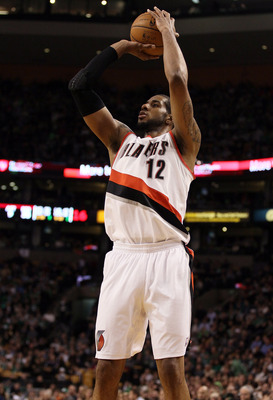 Elsa/Getty Images
@pdxtrailblazers: Apparently the players are feeling cursed. I'm pretty sure Greg Oden doesn't feel cursed with the millions of dollars we gave him to heal.
19. Milwaukee Bucks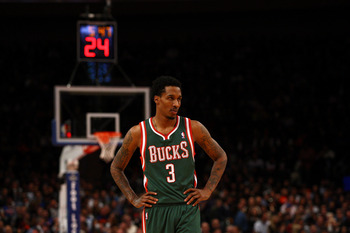 Chris Chambers/Getty Images
@Bucks: Just a few weeks ago, we were set to make the playoffs. Why'd we have to remember that we're the Bucks?
18. Houston Rockets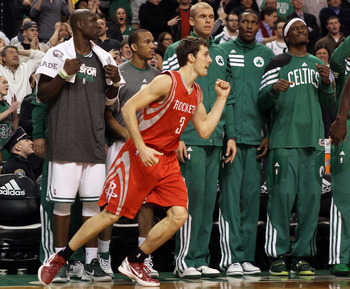 Elsa/Getty Images
@HoustonRockets: Had a real shot to make the playoffs last week. Then Yao stayed retired and we went 1-4. #WhatJustHappened?
17. Phoenix Suns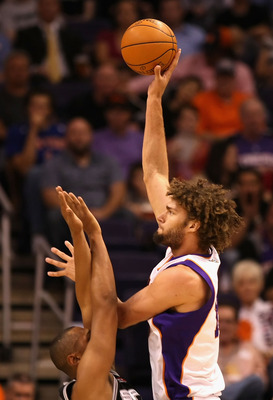 Christian Petersen/Getty Images
@phoenixsuns: Stayed in contention all the way up until the end. Imagine if Steve Nash actually had TALENT around him to play with! #That'llbetheday
16. Philadelphia 76ers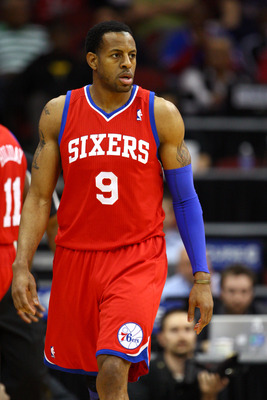 Chris Chambers/Getty Images
@Sixers: Playoffs here we come! Hold up, we have to play Chicago or Miami? Anyone seen Allen Iverson lately?
15. Utah Jazz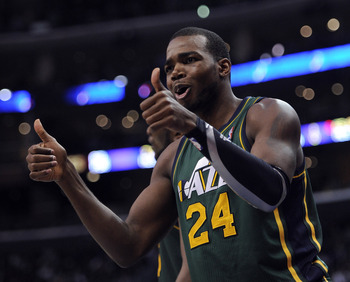 Harry How/Getty Images
@utahjazz: A perfect week last week should have us in the playoffs. We've just been calling Golden State to see if it'll give us another draft pick.
14. Orlando Magic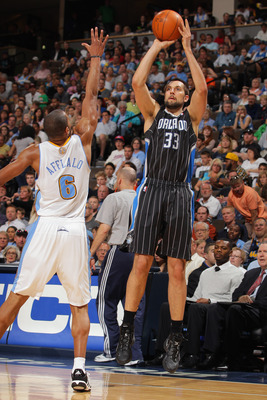 Doug Pensinger/Getty Images
@orlando_magic: Can't give details about Dwight Howard convo, but we'll say it rhymes with "white remanded a grade." Should be a fun postseason...NOT!
13. New York Knicks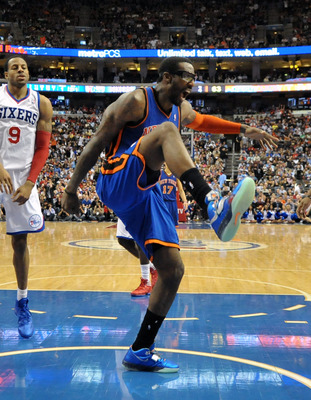 Drew Hallowell/Getty Images
@nyknicks: Didn't quite imagine our dream team having to fight to make the playoffs in the East. Maybe we should get our PG off his buddy's couch.
12. Atlanta Hawks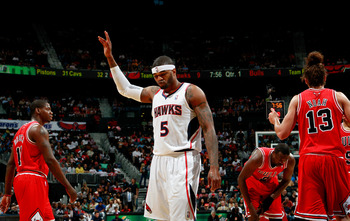 Kevin C. Cox/Getty Images
@atlanta_hawks: Striving for consistency...we currently have no plans to make it past the second round of the playoffs. #SteadyShip
11. Dallas Mavericks
Jonathan Daniel/Getty Images
@DallasMavs: Clinched a playoff berth! Now if we could find a guy on our team young enough to know what Twitter is...
10. Denver Nuggets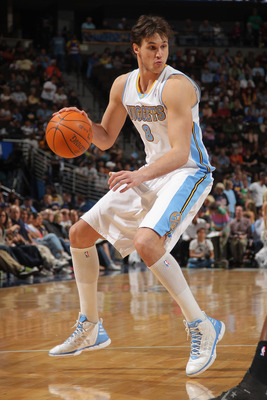 Doug Pensinger/Getty Images
@denvernuggets: Even WE'RE surprised by this year's success. Planning on getting team stuck in China more often!
9. Boston Celtics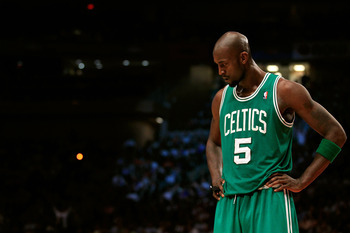 Chris Trotman/Getty Images
@Celtics: We LOVE this new 66-game season thing! We can almost make it to the playoffs now without our entire team getting worn out!
8. Indiana Pacers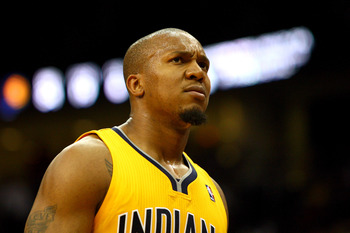 Chris Chambers/Getty Images
@indianapacers: Opposing teams better fear us in the playoffs. Even if we lose, David West will be headhunting their mascots!
7. Memphis Grizzlies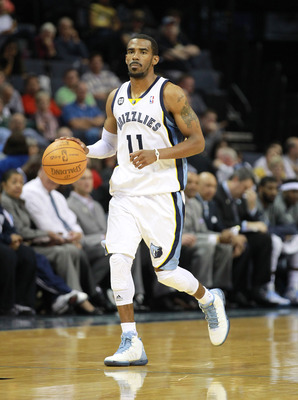 Andy Lyons/Getty Images
@memgrizz: If we get Zach Randolph back, look out NBA! If not, we'll just blame it on Hasheem Thabeet!
6. Los Angeles Clippers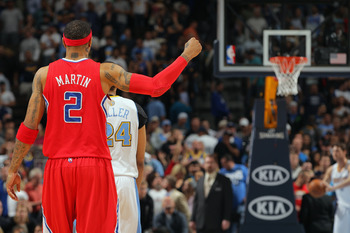 Doug Pensinger/Getty Images
@LAClippers: 40 wins this year in only 66 games. It used to take us 666 games to get that many wins! Wow...thanks Blake...and Kia!
5. Los Angeles Lakers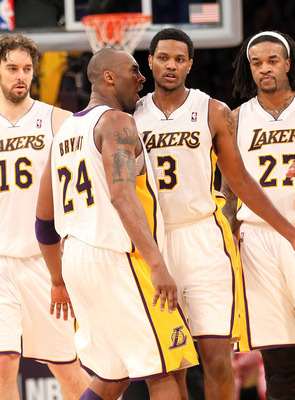 Stephen Dunn/Getty Images
@Lakers: Our best defensive player tends to get a little aggressive with elbows. At least Metta World Peace doesn't have to play offense for a while!
4. Oklahoma City Thunder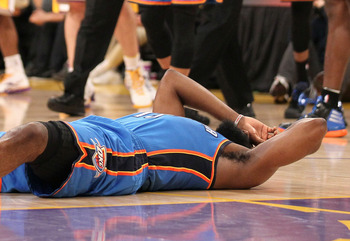 Stephen Dunn/Getty Images
@okcthunder: Watch out for James Harden when he comes back. The beard may become violent after the World Peace (loose term) incident.
3. Miami Heat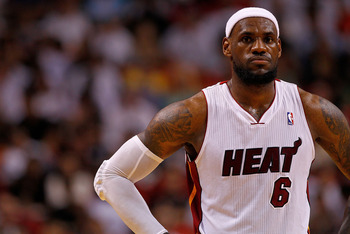 Mike Ehrmann/Getty Images
@miamiHEAT: Well, it only took two years, but the team really seems to be meshing. Now...when do the fans start showing up?
2. Chicago Bulls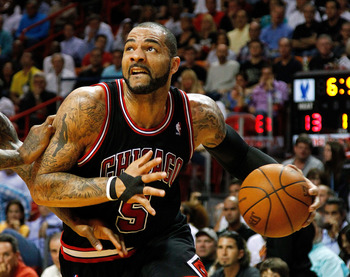 Mike Ehrmann/Getty Images
@Chicagobulls: Nothing to see here. Move along people. We're just busy winning 17 of the 26 games Derrick Rose has missed.
1. San Antonio Spurs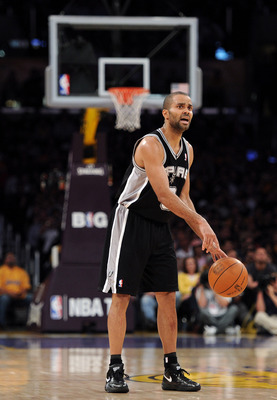 Harry How/Getty Images
@spurs: Manu Ginobili scoring big points? Tim Duncan throwing down massive dunks? That's right, the same old Spurs still play like they used to!
Keep Reading