UFC 146: Breakdown of Every Main Card Heavyweight Fight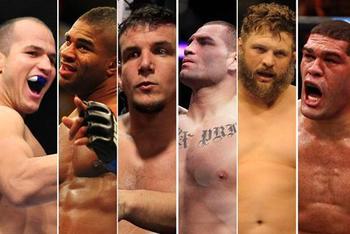 UFC 146 is to be held on May 26th featuring a full heavyweight main card which was supposed to be capped off with a fight between Alistair Overeem versus Junior dos Santos. That all changed when Overeem was replaced by UFC management after his testosterone levels came back at a 14:1, opening the door for another heavyweight to take his place.
Since it was announced that Overeem was out of the main event and the card as a whole, the UFC has changed four of the five originally scheduled main-card contests.
With the new shake-up, the UFC is putting on a better card than what was originally scheduled. Let's take a closer look at the updated UFC 146 main fight card.
Stefan Struve vs. Mark Hunt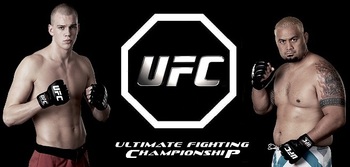 Mark Hunt is coming into this fight riding a three-fight winning streak and is threatening to become a legit contender in the UFC's heavyweight division. After being the focal point of a fan-inspired vote to make Hunt the No. 1 contender during the Overeem replacement controversy, Hunt's name has been brought to the attention of almost every MMA fan.
The former Pride standout will have a large test ahead of him as he battles the 6'11" giant, Stefan Struve.
The Super Samoan has knockout power and is known to be a very tough competitor inside of the cage. At 5'10" tall with a reach of 74", Hunt may want to take a page out of Roy Nelson's book and go in with an overhand right. Hunt's only chance of winning this contest is to stay on his feet. To do that, he is going to have to get inside of Struve's reach.
Stefan Struve, on the other hand, has all the advantages in this fight. His 13" height advantage and 10" reach advantage will make this look like an 18-year-old fighting an eight-year-old.
Struve has showed vast improvement over the years, and another win should catapult him into top 10 status—he would be on a three-fight win streak over Pat Barry, Dave Herman and Mark Hunt.
Struve is capable of winning this fight on the ground or standing and should have much more in the gas tank if the fight goes over one round, but don't count out Mark Hunt's toughness.
Prediction: Stefan Struve wins by unanimous decision (30-27).
Shane Del Rosario vs. Stipe Miocic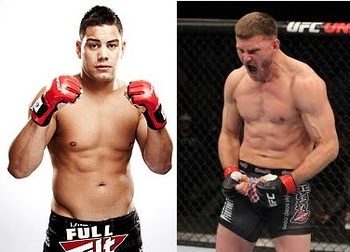 This fight has been upgraded tremendously with the Overeem replacement.
In what would have been a very difficult test, Shane del Rosario was originally set to fight Gabriel Gonzaga in his UFC debut.
Now Stipe Miocic has stepped in as a replacement guaranteeing a fantastic match-up between two undefeated fighters that can flat-out bang.
Shane del Rosario (11-0) is a strong striker, winning eight fights by form of knockout. He is coming off of a long layoff after being involved in an automobile accident which slowed his ascension up the heavyweight ladder. The only problems I can foresee with Shane will be his long layoff entering his UFC debut: Will he be 100 percent, and will his conditioning be up-to-par?
Stipe Miocic (8-0) has won six of his fights by form of knockout. Miocic has also proven himself by earning two victories inside of the Octagon over Joey Beltran and Phil De Fries. Miocic can dictate where this fight takes place, but I am guessing this one is going to stay standing.
With an amazing total of 14 knockouts in 19 fights, these two could steal "Fight of the Night" honors without question.
Prediction: Miocic by knockout, Round 2
Roy Nelson vs. Gabriel Gonzaga

Another upgraded bout features two heavyweight veterans squaring off in the Octagon.
Roy Nelson has been regarded as a solid heavyweight competitor for a number of years. Lately though, he is being compared to a gatekeeper for his losing efforts against top-ranked UFC heavyweights. For Nelson to overcome this stereotype he needs to soundly defeat his next opponent and move himself back into the top of the division.
Gabriel Gonzaga is looking to make a statement in this matchup. A win over Roy Nelson would move Gonzaga back into the top 10 and place him into serious championship contention. Gonzaga is on the right path and has all the tools to be a serious threat to any fighter in the heavyweight division.
I predict this fight to stay mostly on the feet as both men have pretty good ground games. If Gonzaga can let his hands and legs go, he has the power to drop Nelson down and possibly submit him.
Nelson has a good amount of power himself, and Gonzaga has been known in the past to have a somewhat suspect chin. Nelson is going to have to find his distance and avoid some really powerful punches.
Prediction: Gonzaga by Unanimous decision (29-28)
Cain Velasquez vs. Antonio Silva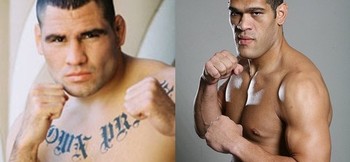 This fight may be seen as a downgrade, but it serves a far superior purpose than most realize.
Cain Velasquez took the UFC by storm in what eventually lead him to the UFC Heavyweight Championship in a relatively short period. Velasquez was considered to be possibly the best heavyweight champion in a long time, but his reign did not last long—he was soundly defeated by Junior dos Santos in his first title defense.
Antonio Silva has notched some big victories in his time as a fighter. Wins over Fedor Emelianenko and Andrei Arlovski stand out as his biggest achievements to date. Silva packs a decent amount of power behind his punches and has the ability to knockout any of his opponents.
The overlooked aspect of this fight is Antonio Silva's similarity to Junior dos Santos in terms of fighting styles—they train together.
Silva will want to duplicate what dos Santos did against Velasquez: simply box him. Silva will have a power punching advantage and, with a couple of well-placed punches, could find himself earning a huge upset victory.
Velasquez will want to open up by changing levels on Silva, leading to a takedown, which will no doubt be Velasquez's strategy. It will be interesting to see how Velasquez reacts to his first loss.
If he comes out tentative, Velasquez could easily find himself looking up at the lights.
Prediction: Velasquez by KO in round 3 (ground and pound)
Frank Mir vs. Junior Dos Santos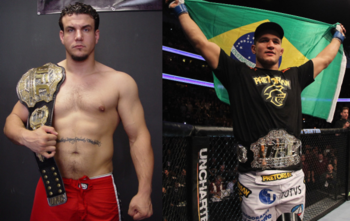 The new main event of UFC 146 will take place between former two-time heavyweight champion Frank Mir and current champion Junior dos Santos.
Frank Mir comes into this fight on a three-fight winning streak and is looking to become the first ever three-time heavyweight champion in the UFC. Mir has excellent strength and is deadly on the ground with any type of submission. Mir has a pretty good stand-up game and has above-average takedown skills.
Junior dos Santos should probably be the most confident fighter in the UFC. He has defeated every challenge put in front of him during his UFC tenure and done so with relative ease. JdS will be going for the knockout in this fight and will not want to go to the ground at all.
JdS has a clear striking advantage but should be wary of Mir's power. JdS hasn't fought a more complete fighter in the UFC, and if Mir opens up his hands, he could be very difficult to deal with.
Mir will be the larger heavyweight in this fight, and that might be very important if he can move JdS around the ring. He is adept at using trips and tosses to get guys to the ground, and if he grabs onto a limb, he isn't letting go. If Mir can get into a rhythm on his feet, he can be very effective with punches or knees and has the power to seriously threaten the title reign of JdS.
As with any Mir fight, he needs to come into this contest in-shape and ready to go five full rounds at JdS' pace—not just his own.
JdS will want to keep his distance from Mir and use his superior boxing skills to earn a victory. There isn't much else to say about Junior dos Santos. He is going to punch, plain and simple. JdS has seemingly faded at times during the later rounds of his past fights, and if Mir can drag him into the deeper waters, JdS may find himself where he doesn't want to be.
This looks to be a surprisingly great fight that could go either way but does favor the younger Junior dos Santos. JdS is very capable of landing some powerful shots that could put away Mir very early, but Mir has shown over and over again that it's going to take quite a few shots to finish him.
Prediction: If Mir can survive the first and second rounds I look for him to win by 4th round submission (Guillotine Choke)
Keep Reading