UFC Light Heavyweight Contender Dan Henderson Thinks Jon Jones Is Fake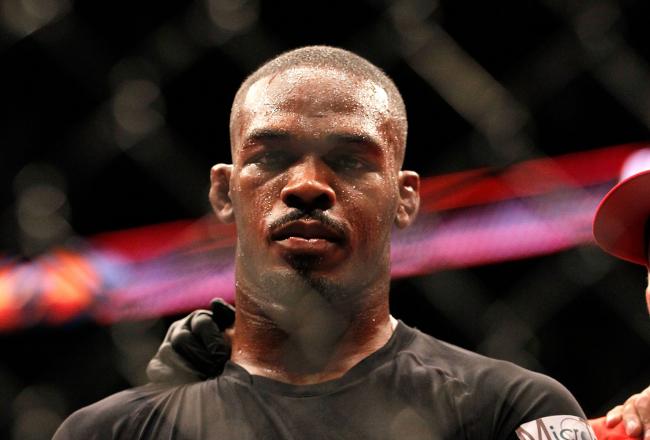 Kevin C. Cox/Getty Images
Questions over his "fakeness" have hung over Jon Jones during his unprecedented rise to the top of the light heavyweight division of the UFC, and now No. 1 contender Dan Henderson is laying the same charge.
In an interview with Ariel Helwani yesterday, Henderson replied to a question about why fans don't get behind Jones by saying, "I think it all has to do with being genuine and the fans sense that: when you are and when you're not. I'm pretty much who I am all the time and I don't know if they get that impression from him."
At the heart of this disquiet over Jones is this sense of fake humility. The champion makes it a point to be gracious in victory, avoid trash-talking his opponents and present a quiet Christian demeanour.
But this demeanour barely masks his confidence and total self-belief. He has a sense of entitlement that this is his time and his destiny to rule over the light heavyweight division. That "swagger" is palpable in the cool, assured and measured way he deals with press events, and one that few fighters possess.
Rampage Jackson, before his fight against Jones, routinely called him cocky, as did Rashad Evans who also labelled the charge of being fake. Henderson, in his own unassuming way, is following suit with the same taunts.
"His whole attitude sometimes. It's not completely not genuine," Henderson told Helwani. "But I think that's what the fans are turned off by."
"I don't know him personally, so I can't really say if it's genuine or not. It's just the impression that I think fans get."
When pushed as to whether he personally thinks Jones is genuine, Henderson replied, "Not really. I think he was a little bit better after his fight with Rashad than he had been in the past, but I haven't got that impression from him, no."
Jones is virtually undefeated in his MMA career and it's hard to be humble when you become the youngest-ever UFC champion aged just 23. Real humility can only be acquired through adversity and with the ease with which Jones has torn through the division, the champion has yet to face a situation where he's had to question his credentials as a fighter.
Perhaps a loss will do much to challenge Jones' self-perception and go a long way to endear him to fans.
For more MMA goodness, check out my blog: The Fight Week or add me on Twitter @thefightweek
This article is
What is the duplicate article?
Why is this article offensive?
Where is this article plagiarized from?
Why is this article poorly edited?