Top 5 Questions Going Forward After Raw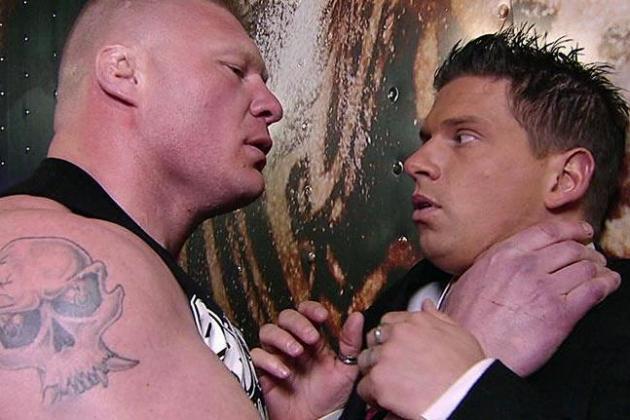 www.wwe.com
Three-hour special edition of Raw!
Tonight, we witnessed tag-team action, sobriety tests and the most awkward ending to Raw I have seen in a long time.
As I do every Monday night following Raw, I present the top questions going forward.
These questions are meant to stimulate conversation and give us pause, so we can examine current storylines.
Shall we have at it?
Begin Slideshow

»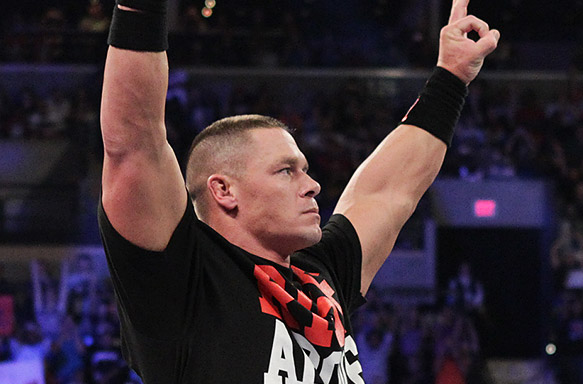 www.wwe.com
Edge has just joined Mick Foley, Roddy Piper, Kane, Zack Ryder and so many others on an endless list of people who are used in order to keep John Cena at the top.
How many past superstars does the WWE plan to utilize in order to keep brainwashing the crowd?
Edge came out tonight and wanted the "old John Cena back." Really? Can anyone tell my why Edge would even care?
I also enjoyed the part where Edge let us all know Brock Lesnar does not care about wrestling like Cena and himself. The same Brock Lesnar who has been wrestling in some capacity for nearly 20 years?
I respect Edge and all of his contributions, but I stopped falling for these "pro Cena" ploys a long time ago. It does not matter if it's Foley's pleas to the crowd, Piper's reverse psychology or Ryder's popularity, I am just not falling for it anymore.
In the end, Cena will have his "worshipers" and his "haters," so why does the WWE continue to do this?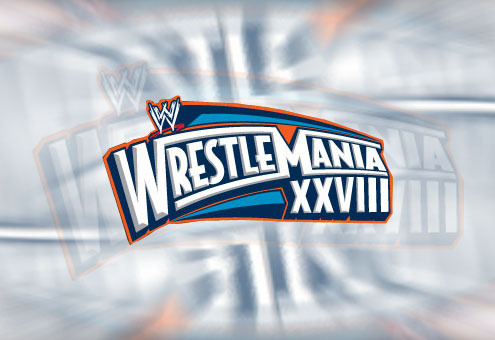 http://www.nearfallnews.net/?p=607
We are now up to four rematches from WrestleMania 28 that are to take place at Extreme Rules.
Will you be purchasing the upcoming pay-per-view?
Anyone that has been a fan of the WWE in recent years has come to terms with the excessive amount of rematches that tend to happen at consecutive PPVs. However, even I would say four matches that happened less than a month ago are beyond disproportionate.
I really want to hear from my readers on this topic. I am not a fan of immediate rematches, and by having four at this pay-per-view has made it difficult for me to even want to purchase Extreme Rules. I would like to hear from anyone who is planning on buying it and I would like them to explain their decision.
Aside from the intrigue of Brock Lesnar's return, I am curious to see what the fans are most interested in at the upcoming PPV.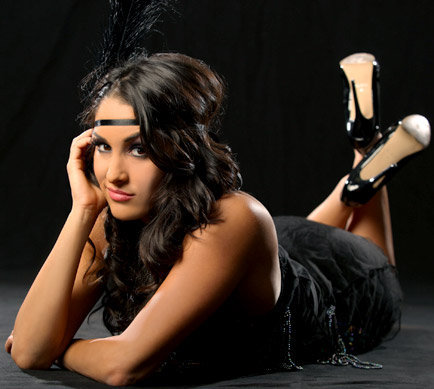 http://www.epicponyz.com/2009/05/nikki-bella-beingsexy.html
After what appeared to be a legitimate ankle injury to Beth Phoenix, Nikki Bella pulled off an upset victory over the "Glamazon" to become the new Divas champion.
Does this help the Divas division at all?
With so many reports coming out that the Bella twins were going to leave the WWE, this championship victory for Nikki was unexpected. The audience actually seemed legitimately excited that Nikki pulled off the upset. I am curious if many other fans enjoyed this shakeup in the Divas division.
I know a lot of fans do not believe there is place for the Bella's, but I am not one of them. I am in complete agreement that the division is woefully lacking talented female wrestlers. Nevertheless, the Bella's are very appealing and I think they should be dedicated to promos and advertising as opposed to wrestling.
Honestly, the Bella's are not great performers but they are also not the worst on the roster. Aside from Natalya and Beth Phoenix, there really is not anyone on the roster who is championship material, so it is hard to complain about Nikki Bella winning.
In fact, I may even call it an exciting moment of Raw tonight considering no one expected it. It was terrible to see Beth lose the title now since she has been absent for so long, but if she is not going to defend then give it to someone else.
I doubt anyone would mind seeing the Bella's on TV more anyway—especially Nikki!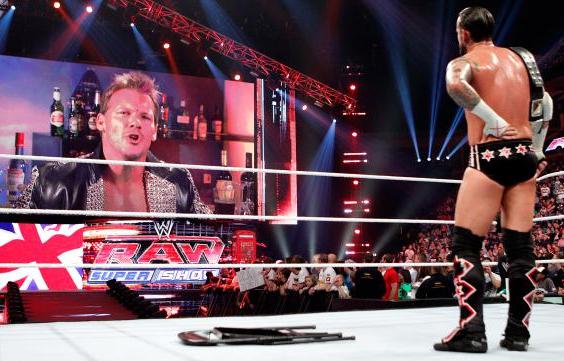 www.wwe.com
Ever since their match at WrestleMania ended, I have felt the feud between Chris Jericho and CM Punk has become forced, unimaginative and borderline distasteful.
Did tonight make this feud exciting again?
Jericho sent CM Punk a "gift" that turned out to be alcohol. No surprise there since Jericho has been on the alcohol kick for weeks now. All night we were being teased that Punk actually did drink the alcohol and become drunk.
However, Punk had the last laugh when he passed his last sobriety test easily and proved to everyone that he was merely pretending to be drunk. Punk proceeded to beat down Jericho and held on to his WWE championship.
Punk has the momentum going in to Extreme Rules, but will it be enough to hold on to the title?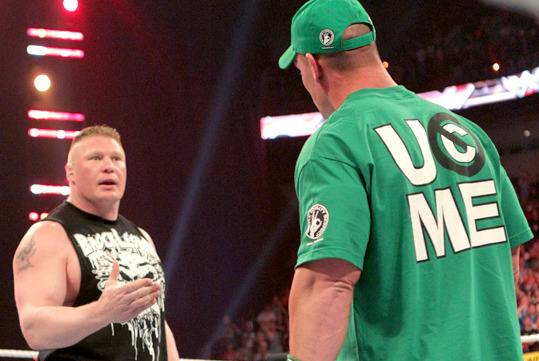 www.wwe.com
What did we just watch?
Lesnar cut a terrible promo about some "demands" he wants from John Laurinaitis, Big Johnny barely said a word while he was in the ring, and John Cena looked like a scared kitten to end Raw.
I am not sure what the WWE was trying to accomplish with this ending, but I doubt it was a last-minute push to get pay-per-view buys. There is almost no way to comprehend what I just saw at the end of Raw.
Is Lesnar supposed to be pushed as the selfish heel or the cool anti-hero? Can anyone even tell anymore? The crowd seemed confused because they did not want Cena, but Lesnar was boring them to tears.
For the first time ever I was praying for Laurinaitis to pick up the microphone and talk. I wanted someone, anyone, to end the awkwardness I was witnessing.
Tonight I just felt like even the WWE does not know what direction it is going anymore. The show started with Edge supporting John Cena, but ended with Cena looking relatively foolish.
Most fans believe Lesnar is going to win at Extreme Rules, but I am not so sure. Who do you think will win?
Let me know below and make sure to list the questions that came out of Raw for you. Also, remember to follow me on Twitter @ClassicJoeyMac. I am close to 100 followers!
Keep it classic everyone!