2012 NBA Free Agents: Teams That Must Target Lou Williams to Energize Offense
April 23, 2012

Chris Graythen/Getty Images
Louis Williams will opt out of the final year of his contract to enter a free-agent market in need of guards with dynamic scoring ability.
The 25-year-old has had his most productive season in his seventh season with the Philadelphia 76ers, averaging 15 points and 3.5 assists. He's not the most efficient shooter, but he can be electric and proves that quickness can still go a long way in the NBA.
Williams won't command huge dollars—at the end of the day, he's still a shooting guard in a point guard's body. But, he's a can't-miss sixth man in the slightly larger mold of Jamal Crawford, and plenty of teams could use that kind of spark plug.
Here are a few at the top of the list.
The Hornets rank 29th in points scored this season, but the full extent of that awfulness can largely be attributed to Eric Gordon missing almost the entire season and Coach Monty Williams' grinding pace. Still, New Orleans could use an experienced scorer on the bench—someone to replace what the team lost in Marcus Thornton (traded to the Sacramento Kings for Carl Landry).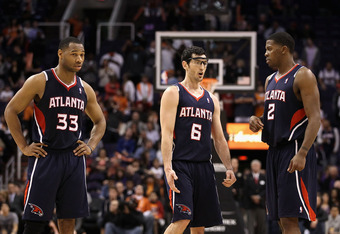 Christian Petersen/Getty Images
At 96.3 points per game, the Hawks actually score the exact same amount at the Chicago Bulls. The difference is that Chicago plays the best defense around and can afford to have an 18th-ranked offense.
The Hawks could use some punch behind Jeff Teague, especially with Kirk Hinrich also a free agent. Williams also happens to be from Georgia, so there's always that. Atlanta would probably have to acquire Williams via sign-and-trade given its lack of cap flexibility, but it could be done.
Orlando's offensive productivity ranks 21st in the league, and the team is out of solid options in the backcourt when Jameer Nelson sits (Chris Duhon has been one in a long list of expensive mistakes by the Magic).
Williams could give the team a lift, although it's still not entirely clear what the team will look like once the dust settles in the Dwight Howard saga. Orlando is also constrained by a total lack of cap space and—like the Hawks—would have to arrange a sign-and-trade.
Lou probably won't let that happen.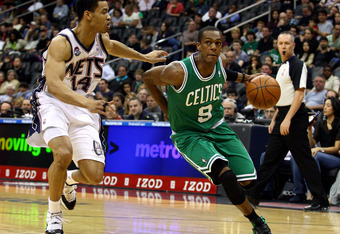 Chris Chambers/Getty Images
If you didn't know how good Boston's defense is, consider that this team has won 37 games despite averaging just 92.1 points a contest. Williams might have trouble finding any playing time in a backcourt with Rajon Rondo and the much-improved Avery Bradley, but that's not necessarily a deal-breaker.
If Doc Rivers could make the small backcourt work, Williams would be instant offense for a bench without a whole lot of firepower. Boston should also have some money to spend in the offseason, so this scenario could make more sense than it appears at first glance.
Philadelphia 76ers
Williams' best option may be staying right where he is. Philadelphia desperately needs his points, and there's no question he has fit in with Doug Collins' system.
This opting-out business may have more to do with testing the waters and securing a long-term deal than it does any bold move. Fitting in with a new team always carries some risk, and Williams might struggle to attract interest from a team that is better than Philly.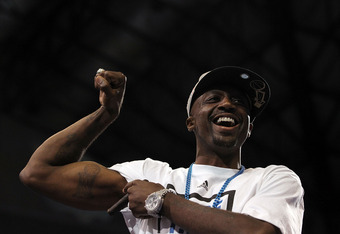 Ronald Martinez/Getty Images
The Mavericks' offense ranked 19th this season and has to share a large part of the blame for the team's lackluster performance as the defending champs.
If Jason Terry leaves Dallas, Williams would be a fitting young replacement. The two guards have very similar styles of play, and they've both made their names as successful sixth men. If Dallas can't land Deron Williams, the other Williams wouldn't be a terrible consolation prize.