Euro 2012 Preview: 10 Things to Know About Spain
Manuel Queimadelos Alonso/Getty Images

Euro 2012 begins in a few months and Bleacher Report is taking a look at all the competitors.
Spain is up next and we'll look to provide some info about one of the tournament favourites. Spain is looking to defend its Euro 2008 trophy and win a third consecutive major trophy after its 2010 World Cup win.
There hasn't been much change in the team's setup with a few new players like Jordi Alba coming into the mix, but the core remains strong.
Here's a preview of Spain before they embark on their Euro 2012 journey.
Begin Slideshow

»
Manuel Queimadelos Alonso/Getty Images

All the groups for Euro 2012 will be tight and Spain has an interesting set of opponents.
Italy, Croatia and the Republic of Ireland are all the other members of their group. Each team will provide its own unique challenge, but Spain will expect to overcome all.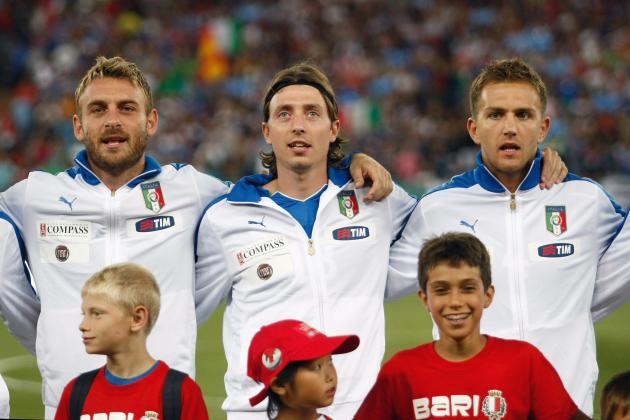 Maurizio Lagana/Getty Images

Italy beat Spain in a friendly last August, and could do it again in the upcoming Euro 2012 tournament.
Croatia has the technical and intelligent players to threaten Spain's defense but their own defense will find it hard to keep the Spaniards out. No offense to the Republic of Ireland, but they won't provide the greatest threat. That leaves the Italians.
They have enough strength in every area of the pitch to pose a strong challenge, and if they work really well as a unit, then things could go their way. Players like Gianluigi Buffon, Giorgio Chiellini, Daniele De Rossi and, possibly, Mario Balotelli, will all play an important role in that game.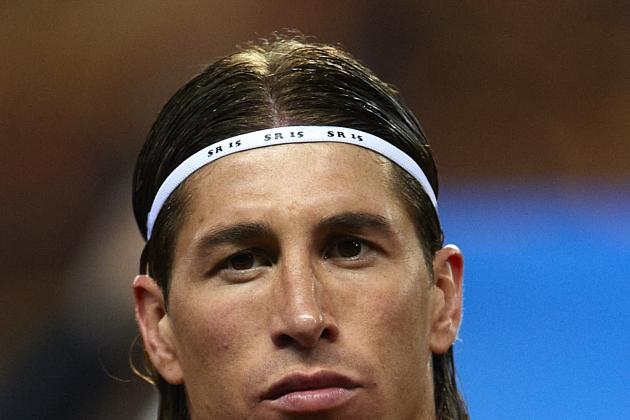 Manuel Queimadelos Alonso/Getty Images

Barcelona players may make up a significant portion of the final squad and the starting lineup, but their are many quality players on the side who are underrated at the international level.
Sergio Ramos will continue to command the right-back position, but if anything were to happen to either Carles Puyol or Gerard Pique, the likely starters, Ramos is more than capable of doing the job in the middle.
On the attacking side of things, both David Silva and Juan Mata have been major parts of their respective sides in England, but have played second fiddle for the majority of the past two tournaments. That could change this summer, and it won't be a bad thing.
Fernando Llorente may become the most important piece for Spain when the championship rolls around. With Fernando Torres still far from his best and David Villa possible to miss through injury, Fernando Llorente may find himself in the starting spot.
He has the power to be alone up front and also the technical qualities to fit in with the teams passing style. Llorente is a great finisher and could prove to be very important.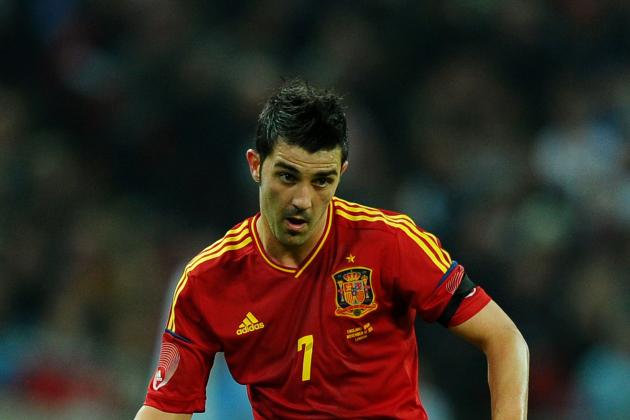 Laurence Griffiths/Getty Images

David Villa and Fernando Torres stand out as two players who could miss out on the tournament. Villa has been out with a broken leg since December and it will be hard to see him making the team even if he does have a full recovery in time.
Torres' form has been a problem all season and it doesn't look like it's changing anytime soon. If he does make the team, it will because of his past experiences and what coach Vicente Del Bosque hopes he can offer.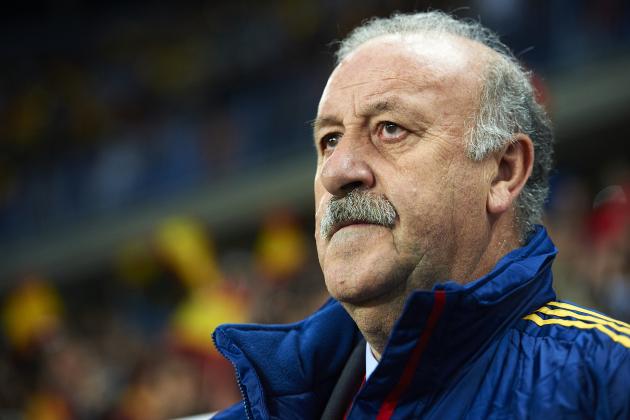 Manuel Queimadelos Alonso/Getty Images

All the teams have confirmed their Euro 2012 Bases. Spain will be based in Gniewino, Poland and close to the city of Gdansk, Poland. Denmark, Germany and, Spain's group member, the Republic of Ireland will also be based around the city.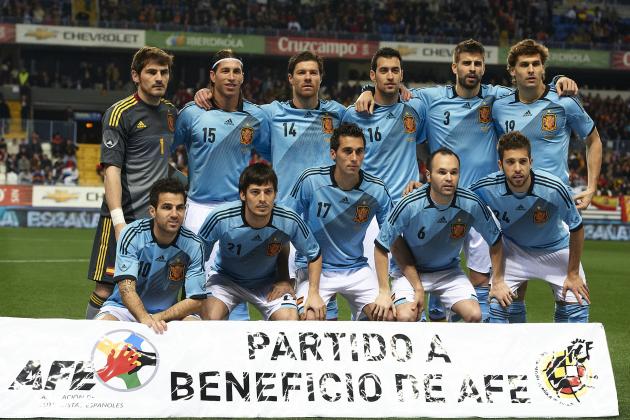 Manuel Queimadelos Alonso/Getty Images

These group of players want to make history by winning this competition to go along with their Euro 2008 and 2010 World cup trophies.
There will be a lot of pressure on the Spaniards, but as Xavi said:
"We look forward to winning more trophies and writing more history. We believe we have a great generation of players. We want to win the European Championship or at least compete until the final."The whole world is keeping an eye on the team and there is a certain pressure, but a good one. Having won a EURO and a World Cup, it gives you the peace to go out there and compete calmly."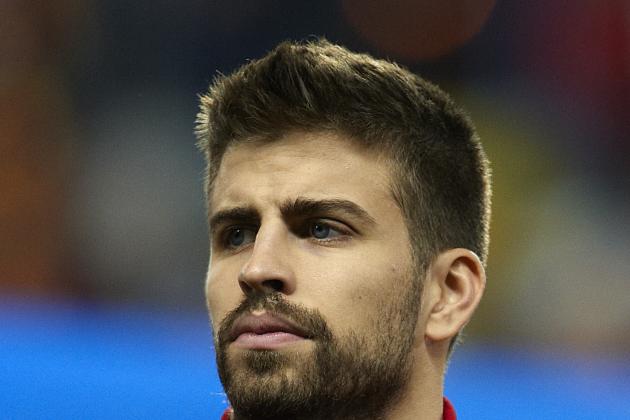 Manuel Queimadelos Alonso/Getty Images

Bookmakers William Hill have given the Spaniards 9/4 odds to become winners of the tournament.
Manuel Queimadelos Alonso/Getty Images

The scary part about Spain is that they are still a very young side. There will be eight players in the squad that are 29 or older, and three of those will be goalkeepers. Xavi, Xabi Alonso and Carles Puyol are the only likely starting field players who are over 30.
Iker Muniain recently got his first cap, and players like Cesc Fabregas, Sergio Busquets and Juan Mata are all under 25.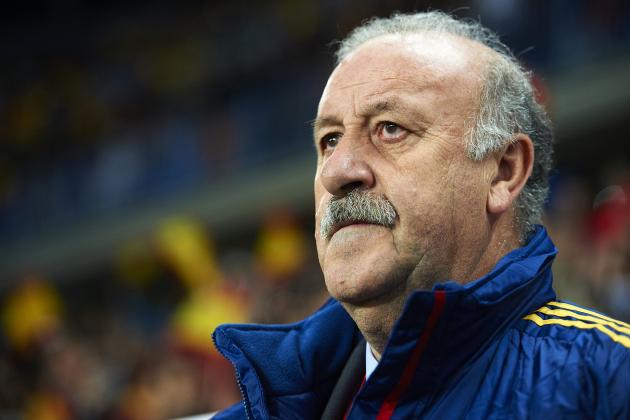 Manuel Queimadelos Alonso/Getty Images

Spain, as you probably may expect, is ranked No. 1 in the World and in Europe at the moment. This side has had a target on its back for the past four years, and will have to face a tough challenge every step of the way when Euro 2012 starts.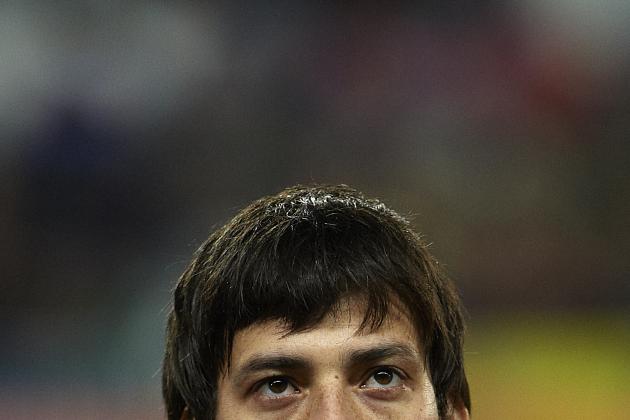 Manuel Queimadelos Alonso/Getty Images

Spain's record since the 2010 World Cup final stands at 13 wins, two draws and four losses. Three of those four losses came against three other Euro 2012 competitors: Portugal, Italy and England.
Spain won all of its Euro 2012 qualifying games while scoring 26 goals and conceding six.
It's quite an impressive record for the Spaniards, but the losses against their European counterparts may be a little troubling.