Detroit Lions 2012 Draft: Ranking the Possible "Mayhew 7" First Round Targets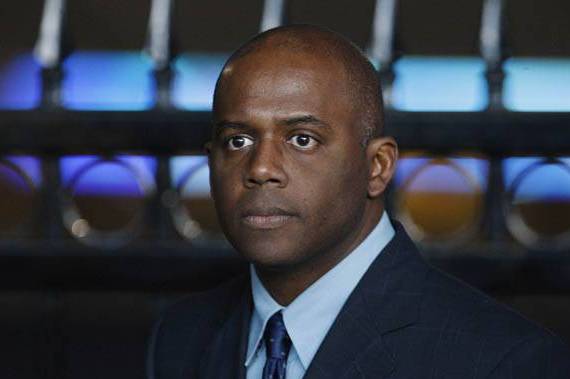 The Detroit Lions draft board has to be taking shape as the 2012 NFL Draft approaches.
Lions GM Martin Mayhew believes the team has narrowed it's potential options down to a chosen few.
During a recent news conference he said, "We're probably between four and seven guys that we really feel very comfortable with that are great fits for us and that we're very excited about having."
So who are the most likely candidates to be in this exclusive club?
I have narrowed it down to the seven players who make the most sense for Detroit if they stay at pick No. 23 and the order I believe Mayhew would most like to take them.
Keep in mind that players like Trent Richardson and Morris Claiborne were not included because there is no realistic expectation of them being available at pick No. 23.
This all may be purely speculation, but with the draft so close it is fun to examine all possibilities.
So without further ado let's look at No. 7.....
Begin Slideshow

»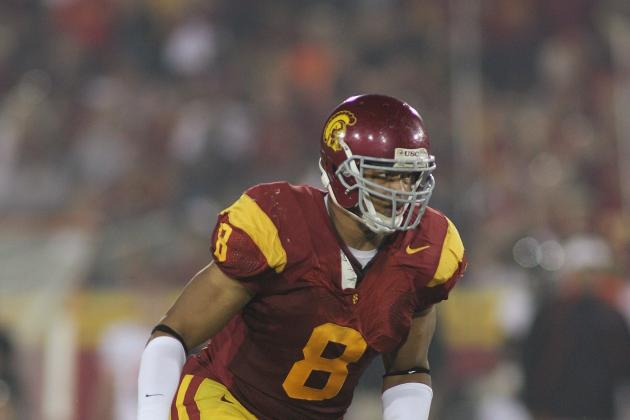 Jeff Golden/Getty Images

There is a relatively small chance that Detroit takes a defensive end in the first round and if they do it will be either Whitney Mercilus out of Illinois or Nick Perry from USC.
Detroit has great skill on the outside with Kyle Vanden Bosch and Cliff Avril, but Vanden Bosch is getting old and Avril is playing on the franchise tag.
Long-term depth at the position is lacking and both Perry and Mercilus bring substantial pass rushing ability to the table.
While this position is not the most immediate need for Detroit, it is one that could be looked at if other targets are taken off the draft board before pick No. 23.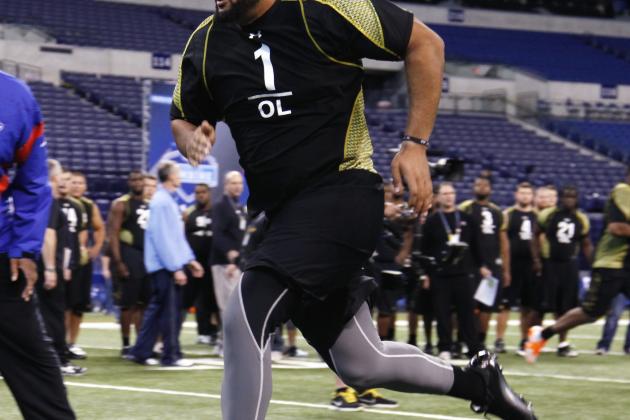 Joe Robbins/Getty Images

Mike Adams has been free-falling down draft boards since his lackluster showing at the NFL combine, but make no mistake about it, he can play football.
Adams is a monster at 6'7" and 323 lbs. and is surprisingly quick for his size.
There are all kinds of questions surrounding him after his combine and subsequent positive marijuana tests, however, it is hard to ignore his athletic ability and sheer size at the position.
Adams was great at Ohio State when he was on the field and if the Lions take him at No. 23 he could provide an adequate successor to Jeff Backus at left tackle.
Jonathan Daniel/Getty Images

A center in the first round?
Don't rule out the possibility.
Peter Konz brings all the assets required of an elite NFL center. He is 6'5" and 314 lbs. and has the kind of raw power that creates the best run blockers.
Konz has quick feet, athleticism and great strength at the point of attack.
Current center Dominic Raiola is aging fast and the Lions need to find a viable replacement for him.
They could do far worse than drafting Peter Konz.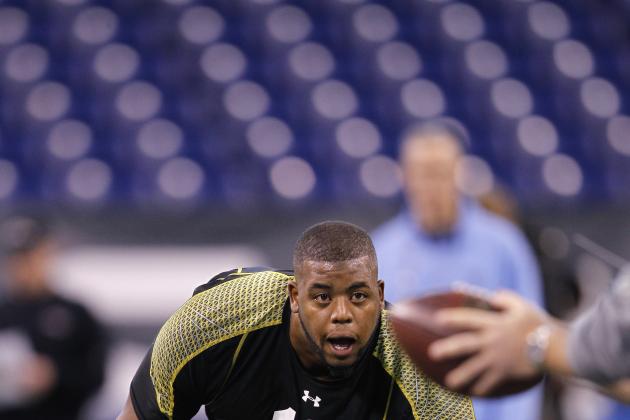 Joe Robbins/Getty Images

While addressing the interior of the offensive line is never going to excite the fanbase, drafting a guy like Cordy Glenn could be just the push the Lions need.
Detroit has a mixed bag along the offensive line that features players ranging from adequate to terrible.
Glenn has the ability to be spectacular.
He could immediately step into the lineup and replace Stephen Peterman permanently.
Glenn has a massive 6'6" 345 pound frame and could be a fixture on the Lions offense for a decade.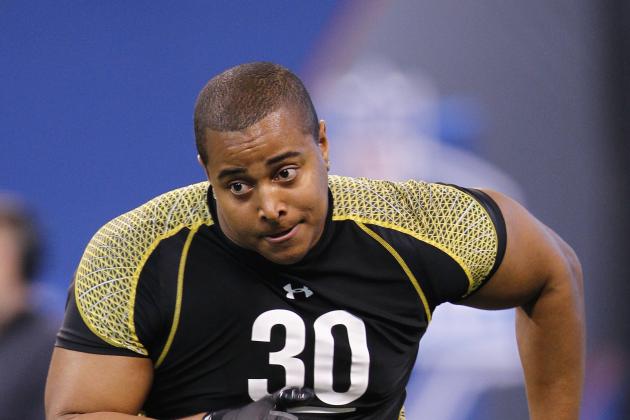 Joe Robbins/Getty Images

If Jonathan Martin falls down the draft board then he makes a lot of sense for the Lions at pick No. 23.
Martin is a skilled player with great athleticism for an offensive tackle.
He stands at an impressive 6'5" and 312 lbs.and excels at both pass and run blocking.
The Lions know that Jeff Backus is on his last legs and Gosder Cherilus is mediocre at best. Offensive tackle is likely to be addressed at some point in this draft and the only question is when.
If Detroit management decides that the top of the draft is the time to find a tackle then landing Martin at No. 23 would be a great addition to the offensive line.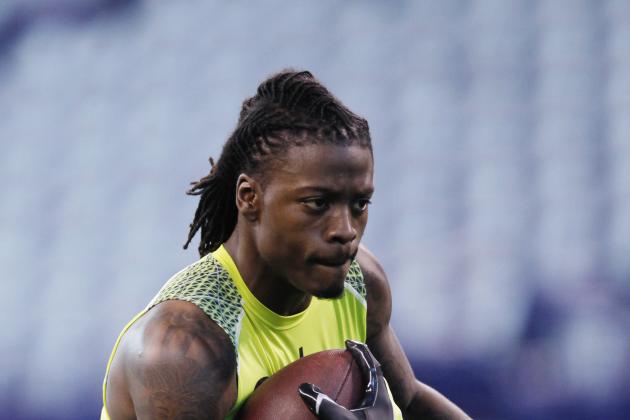 Joe Robbins/Getty Images

Dre Kirkpatrick has slipped behind South Carolina's Stephon Gilmore as the No. 2 available cornerback on most draft boards.
Why?
There were reports that Alabama coach Nick Saban had to keep Kirkpatrick motivated and also an arrest, and a dropped charge, involving possession of marijuana.
With all the questions surrounding him what seems to be overshadowed of late is his supreme athleticism and talent.
Kirkpatirck is a great cornerback that can shut down his side of the field when his game is on. He is best in man coverage but his zone abilities are not lackluster.
Kirkpatrick's ball hawking ability and skill can be well utilized in the Lions secondary if he can overcome his off-the-field issues.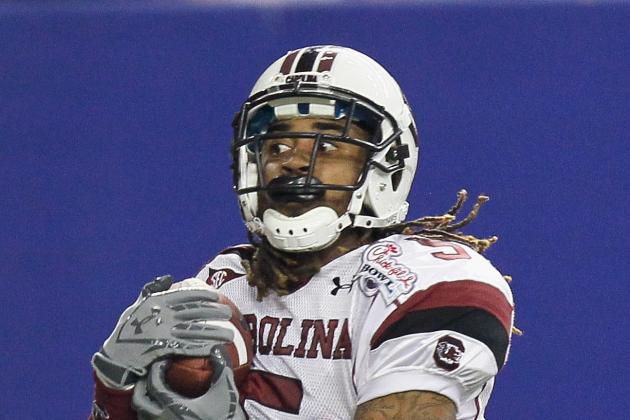 Kevin C. Cox/Getty Images

The likelihood is that Stephon Gilmore will be long gone by the time pick No. 23 rolls around, but if by some chance he slides than Gilmore would make for the perfect fit into Detroit's secondary.
The Lions problems in the defensive backfield are well known and the loss of Eric Wright in the offseason only solidified the need to add cornerback help.
Gilmore is a player that can step onto the field right away and create a formidable pairing with Chris Houston.
Gilmore had a great career at South Carolina that included 40 consecutive starts and multiple All-SEC selections.
He excels in zone coverage which would suit him well as a member of the Honolulu Blue.
Again, he is unlikely to still be available at No. 23, but if he is then Gilmore is the best option for the Lions in the first round of the draft.