NBA Playoffs 2012: 5 Burning Questions for the Philadelphia 76ers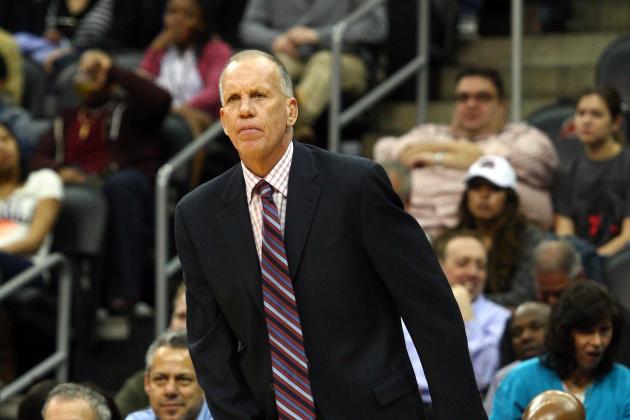 Chris Chambers/Getty Images

With the Philadelphia 76ers just barely clinching the playoffs yesterday, there are many burning questions that are just waiting to be answered. And unfortunately, some we won't find the answer to until the playoffs are in session.
After a season filled with ups and downs, it's hard to picture what we'll see from Philadelphia.
Begin Slideshow

»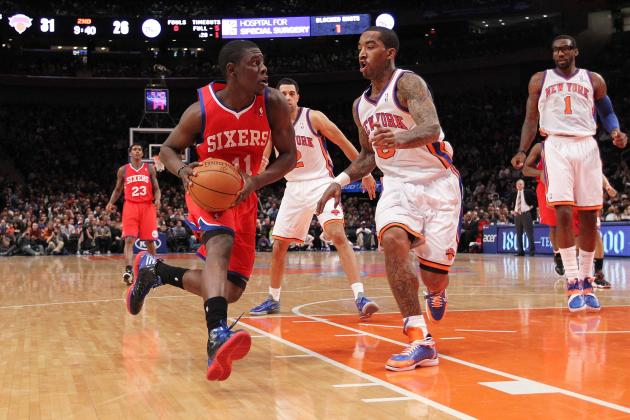 Nick Laham/Getty Images

This entire season, the starting five has been experimented with. At first, they continued with what they had in place last season, but then things started changing.
Collins has been firm with his philosophy of not starting the best five players, but often those five players that go out on the floor change from time to time.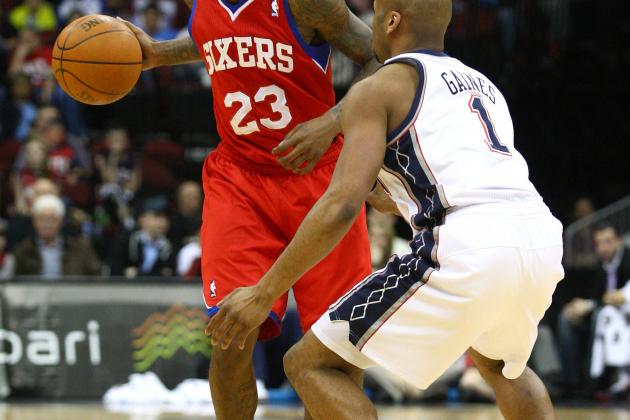 Chris Chambers/Getty Images

The answer to this question really can't be determined until the time comes. Because the Sixers don't have a superstar, they go with who is hot at the moment.
Typically, the team ends up going with Lou Williams—a player on the court solely to score. Although he's the type of player who wants the ball in his hands during crunch time, Williams does make bad decisions with his shots often.
Being a team at the stage they are now, this is a problem the Sixers have to deal with.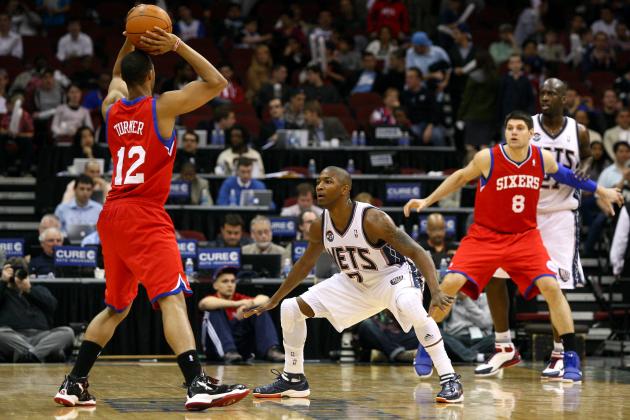 Chris Chambers/Getty Images

Evan Turner's playing time has been nothing but frustrating to see remain inconsistent during the season. Unfortunately, for some odd reason, it doesn't seem that Doug Collins is that fond of Turner.
It's also ironic after speaking so highly of him.
Since it's safe to assume the Sixers don't have a chance to win it all, this could be great time for Turner to gain postseason experience against a top team at such a young age.
No matter what we can speculate now, there's just so much uncertainty behind the issue because his playing time has been so unpredictable throughout the season.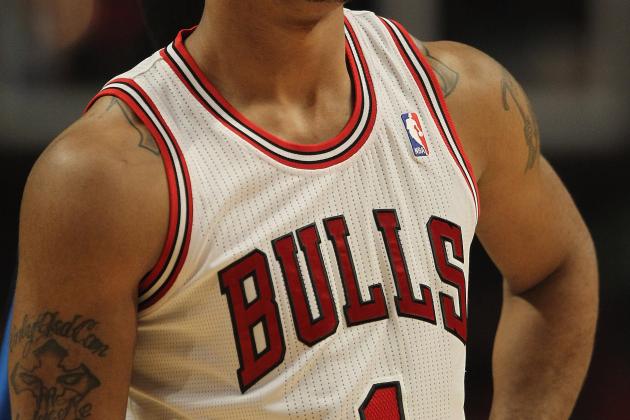 Jonathan Daniel/Getty Images

If the regular season were to end today, the Sixers would be looking at a series against the Chicago Bulls. However with a few games left to play and residing just behind the seventh-seeded Knicks, there's also a possibility they could play the Miami Heat yet again.
Even though the Bulls will finish with a better record than the Heat, the Sixers would definitely stand a better chance against Chicago.
For one, the Sixers have proven they cannot beat Miami. They simply cannot keep up with the star power.
True, they took a game from them last season, but that was the best the Sixers were ever going to play.
There's no doubt Philadelphia matches up against the Bulls much better.
If you look at it position by position, the Sixers can stick with them. They showed that in the three games they've played against each other this year, winning one and keeping the other two close.
If Jrue Holiday comes up big in response to Derrick Rose, expect a Sixers/Bulls series to be closer than you think.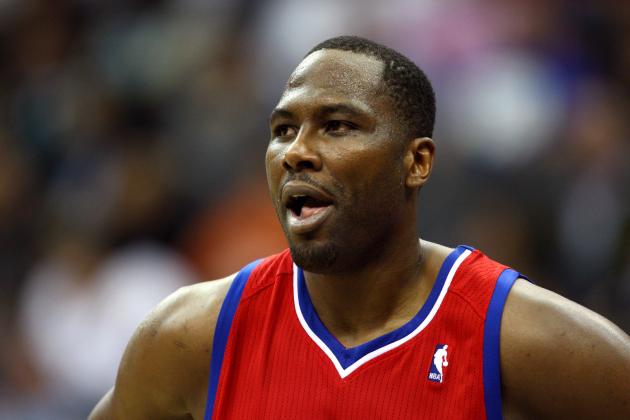 Chris Chambers/Getty Images

After inconsistent play, it's hard to predict how the Sixers will play. It's not a matter of figuring out whether they will win or lose, but instead it's determining if they'll play well.
Since they aren't expected to win the series, fans should be satisfied if the team plays well now that they made it to the postseason.
Their production can result in two ways: Either the team shows up, plays well and makes the effort worthwhile or they play sloppy and get swept.
It will come down to one of those extremes.