NFL Rumors: Teams That Should Trade for Asante Samuel
April 23, 2012

Nick Laham/Getty Images
NFL teams are focused on upgrading through the draft, but Asante Samuel is an available player who can help a few squads right away.
The Philadelphia Eagles are trying to shop the former Pro Bowl cornerback prior to the draft in order to receive picks as compensation.
In a jumbled defensive secondary that also includes Nnamdi Asomugha and Dominique Rodgers-Cromartie, Samuel has become expendable.
Unfortunately, not too many people are interested in a 31-year-old cornerback that is scheduled to make $9.9 million this upcoming season.
In fact, the market is so quiet that the asking price "isn't very much at this point," and could be as low as a sixth-round pick, according to ESPN's Adam Schefter. 
The good news is that the money owed to Samuel is not guaranteed, and he is likely to restructure the deal if he is traded.
If he is willing to accept less money, these teams should look to acquire the veteran.
The Broncos showed an initial interest in Samuel but were unable to come up with an agreement for the Eagles.
However, after going around the league and seeing little interest, Philadelphia might be willing to come back to a smaller offer. 
When Denver acquired Peyton Manning, the team immediately switched into "win-now mode," and a veteran corner would be a solid piece.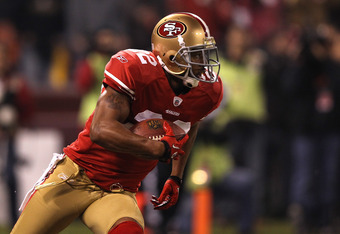 Ezra Shaw/Getty Images
Although they had the best run-defense in the NFL, the 49ers were still a little vulnerable against the pass.
Re-signing Carlos Rogers was big, but the team could always use more depth in the secondary.
Samuel as a No. 2 corner or nickel back could help shut down even the best offenses.
The Lions finally are competitive, but now they need to take the next step toward being contenders. 
Matt Flynn showed in Week 17 how weak the team was against the pass, and then Drew Brees exploited it in the playoffs. 
The addition of Samuel would not only be an instant upgrade worth much more than the late draft pick he would require, but he will fit in well with the team's "us against the world" attitude.