NBA Playoffs 2012: Complete Guide to Beating the Indiana Pacers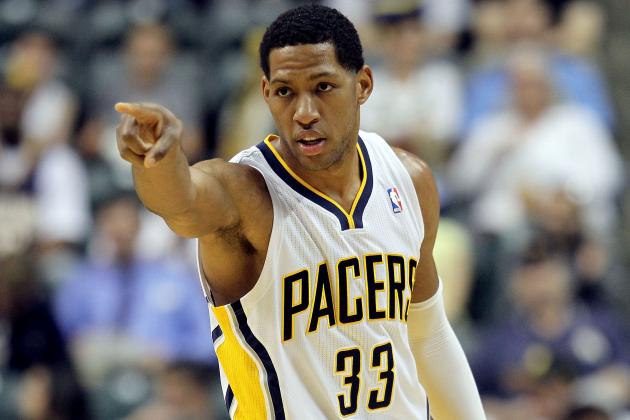 Andy Lyons/Getty Images

Throughout the season, it has become the basic rule of inevitability that the Miami Heat and the Chicago Bulls will sweep through the playoffs and meet in the Eastern Conference Finals.
Slowly but surely, the Indiana Pacers have thrown their own name into the mix, and are making a case for their chances in the playoffs.
And while their ascent has been remarkable and stunning, and they are firmly entrenched as the number three team in the East, they are not a team without holes.
Lucky for Indiana, they will likely be playing against the walking wounded Orlando Magic who will be without their top player, Dwight Howard, for the rest of the season.
This has only emboldened the belief that the Pacers have little in their way before a matchup with one of the other top teams.
But no team is unbeatable, and the Pacers are no exception.
Here is a complete guide to beating the Pacers.
Begin Slideshow

»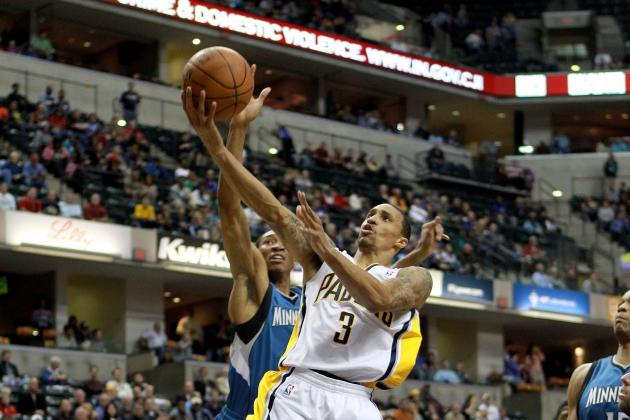 Andy Lyons/Getty Images

The Indiana Pacers have a lot of strengths.
But they have gotten uneven play from their point guards.
Darren Collison began the season as the starter, but it appears that once he returns from injury, he will find his starting spot gone.
George Hill has played solidly since taking over for Collison, so it seems likely that he will remain the starter through the playoffs.
Hill is a good shooter and a smart player, but he is not athletically impressive.
He also is easy to pressure on both sides of the ball.
He struggles against physical guards, as well as quick point guards.
In order to beat Indiana, it is important to really work their point guards.
On offense, you need to really attack Hill and Collison, and make them expend a lot of energy on that end of the court.
On defense, pick up at three-quarters court or press at mid-court, and really make them dribble the ball a ton.
If Hill gets winded, his shot will get short.
In wins, Hill averaged 10 points, three assists and a turnover per game.
In losses, his assists went down, his points dropped by two, and his turnovers went up.
If Hill and Collison can be neutralized, a lot of their playmaking ability will go out the window.
Andy Lyons/Getty Images

Indiana is a deep team, but they don't have a ton of top-end players.
That's certainly okay in this league, especially in my view.
As a Pistons fan, I was treated to a 2004 title squad that did not have a true superstar.
That being said, it is a rarity.
Indiana has a lot of talented players, but only Danny Granger is an elite talent at this point in his career.
As a result, as he goes, so too go the Pacers.
In wins, Granger is averaging over 20 points per game.
However, in losses that average is down by five.
So how do you do that?
First off, deny him the ball.
Put your best perimeter defender on him, and body him up.
This doesn't mean you should play dirty, but play rough.
When Granger gets frustrated, his numbers suffer. In losses, he was much more likely to commit fouls than he was in wins.
So get him frustrated, and make him play on both ends.
The Pacers will try to protect him on defense, but it is imperative that Granger gets pushed on both sides of the ball.
Orlando probably doesn't have the players to do this, but Chicago does.
If Chicago plays Indiana, look for Luol Deng to push Granger to the limit.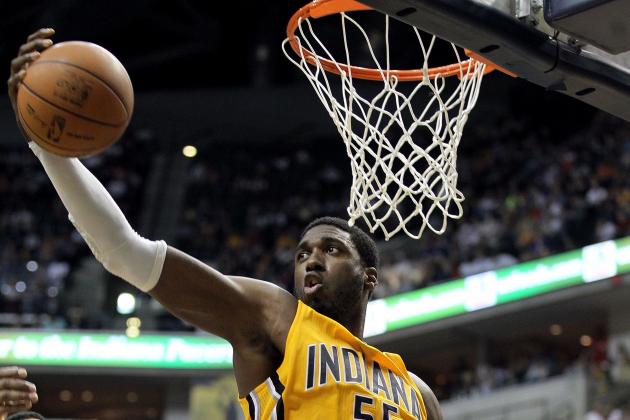 Andy Lyons/Getty Images

The Pacers have a very deep and talented front court.
They have five players capable of reaching double-digit rebounds on any particular night, most notably Roy Hibbert and David West.
But if you neutralize their ability to clean the glass, you run into a much more tame team.
In the second half of the season, the Pacers have only lost 11 times.
In those 11 games, they were out rebounded by their opponents eight times, including a 60-32 disparity against Chicago.
The Pacers are athletic and they like to hustle, so this won't be easy.
But if you can use fundamentals and box out while committing all five players to rebounding on both ends, you can take them out of their board game.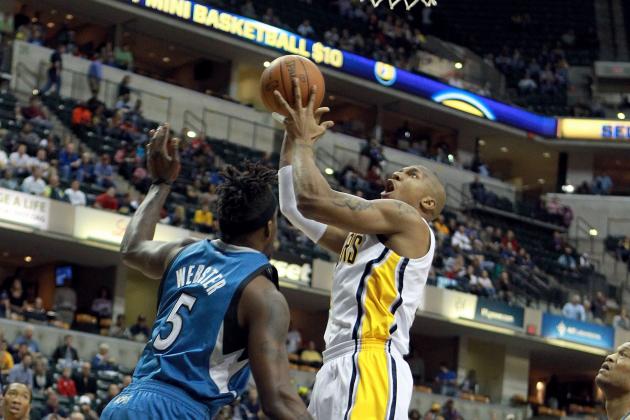 Andy Lyons/Getty Images

David West is a very talented post player on the offensive side of the ball.
He uses great fundamentals, a strong lower body, and excellent moves to gain the advantage in the low post.
Typically, a good low post game is essential in winning in the playoffs.
But West is atypical in many ways.
In games that the Pacers have lost, West typically plays very well.
In fact, he averages more points in losses than wins.
In the Pacers last four losses, West is averaging about 19 points per game.
When West is going good, he has a tendency to become a black hole on offense, which takes away from the overall flow of the game.
If you are going up against the Pacers, let West play one-on-one and avoid committing multiple defenders to him which too often leads to open shots for his teammates.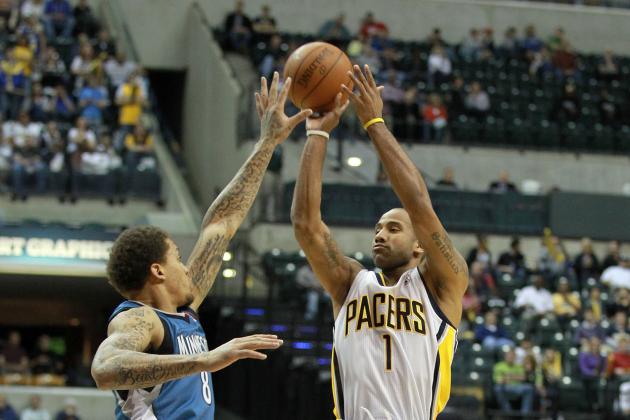 Andy Lyons/Getty Images

The Indiana Pacers are a very good defensive team.
They rank in the top nine in points allowed per game, and hold their opponents to the sixth worst shooting percentage.
But when the tempo is quickened, they have difficulty.
In fact, in games in which they allow opponents to reach 100 or more points, their record is 5-12.
However, when they keep opponents below 90, they are 22-2.
So when playing against Indiana, push the ball at all costs. Put pressure on their bigs to run the court, and make their point guards play defense.
Orlando lacks the athleticism to get out in the full court, but Miami and Chicago will be a challenge in the East, and if the Pacers can get to the Finals, Oklahoma City and San Antonio both average over 102 points per game.