Hopkins vs. Dawson: Start Time, Live Streaming and Schedule
April 24, 2012

Stephen Dunn/Getty Images
Following the controversial no-contest in their first bout last October, Bernard Hopkins and Chad Dawson will lock horns one more time this weekend to determine who the true WBC and Ring light heavyweight champion is. 
Hopkins will be out for blood in this fight after Dawson threw him to the ground from the clinch and injured his shoulder. He had to lobby to get that decision overturned and now he is ready to prove that he is the better fighter. 
Dawson has a lot of pressure on his shoulders. Following the cheap tactics that he used to "win," at least for a short amount of time, that first contest, he has to prove that he is able to control his emotions enough to keep this fight in between the ropes.
Where: Boardwalk Hall in Atlantic City, NJ
When: Saturday, April 28 at 10:15 p.m. EST
Watch: HBO
Live Streaming: HBO Go
Hopkins' Keys to Victory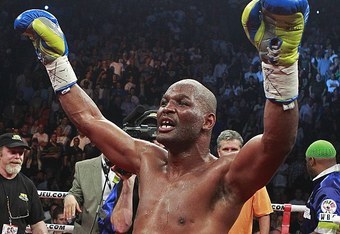 Establish the pace early; don't let Dawson get comfortable.
At 47 years old, Hopkins is clearly not the striker he once was. He is not going to overwhelm anyone with his power, but he is still in great physical condition to handle a 12-round championship fight. 
Being 18 years older than Dawson puts Hopkins at a disadvantage. He has to work to set the pace of this fight early, avoiding gassing himself out in the first four rounds and making sure he keeps Dawson off balance. 
Dawson's Keys to Victory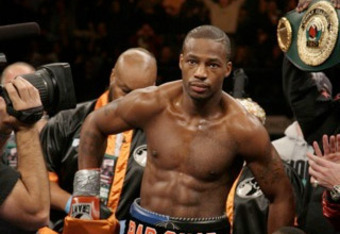 Use Hopkins' age against him and overwhelm him with speed.
Dawson should be in better physical condition than Hopkins. He is just 29 years old, with a distinct advantage in power and speed. His power hasn't shown up a lot in his fights recently, with no knockouts since 2007. 
As long as Dawson comes out making Hopkins work to get in offense and uncomfortable on defense, he will be able to prove that he is the better man and walk away with two new light heavyweight championships. 
What They Are Saying
Chad Dawson wants the world to know that what happened in his first fight with Hopkins was not some grand plan on his part. Rather it was an indication that the champion was scared and doesn't have what it takes to keep up with him. 
From Boxing Scene: 
Legends don't act the way this guy acts. They don't do the things he does. I would've fought Bernard Hopkins with one finger that night--one finger, and I still would've won. But I'm not going to go and cry about that stuff. 
I would like to see someone take up an opponent's offer to fight with one hand tied behind their back or using just one finger.
Prediction
Stephen Dunn/Getty Images
As great as the story of 47-year-old Hopkins winning would be, Dawson is just the better all-around fighter at this stage of their careers. It will go the distance, but Dawson will prevail in the end. 
Dawson wins via unanimous decision.