B.J. Penn: The Prodigy's 10 Best Moments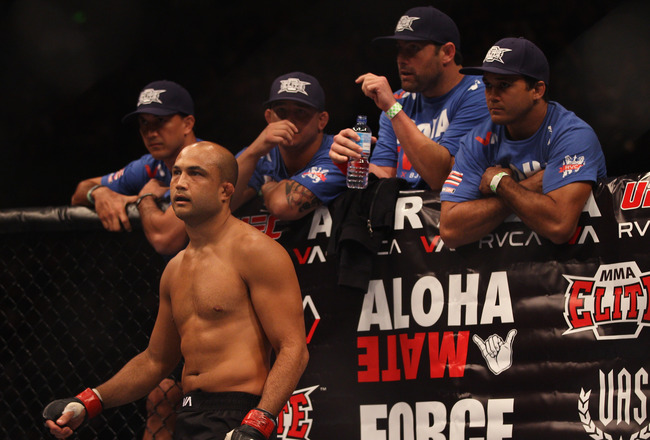 Mark Kolbe/Getty Images
B.J. Penn is arguably the greatest fighter to ever compete at 155 pounds. Possessing some of the best jiu-jitsu skills in the world, Penn would eventually have some of the best boxing in the sport of MMA as well.
Arriving to the world of MMA in 2001, Penn would begin one of the most prestigious careers in the history of the sport.
As with any fighter's career, there are defining moments that stay fresh in our minds, as if they happened yesterday. Penn is no different, in that we can point to a handful of moments that helped make Penn the mythical figure he has become in MMA today.
The Ultimate Fighter 5 Finale: Vindication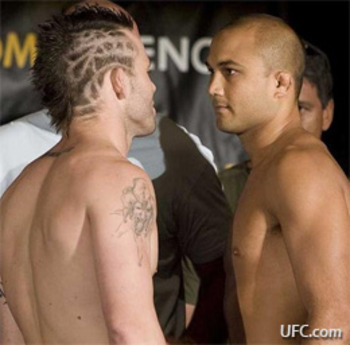 mmajunkie.com
In B.J. Penn's first attempt at a UFC title, his lack of conditioning did him in as Jens Pulver was able to capitalize on a fading Penn.
When the UFC decided to bring back the lightweight division in 2007, the company knew the two men to lead the charge were Penn and Pulver. Over the course of The Ultimate Fighter 5, the two men traded verbal barbs for weeks.
For most fans, Penn was the better fighter but simply lacked the motivation and heart that Pulver had in their first encounter. The Hawaiian would prove his supporters right by dispatching Pulver in dominating fashion on the finale.
UFC 32: B.J. Penn the Striker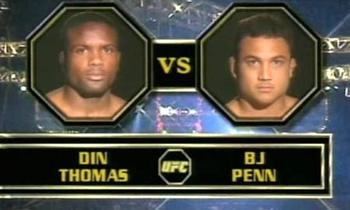 mmatko.com
When B.J. Penn made his UFC debut, the Hawaiian fighter was billed as one of the top jiu-jitsu practitioners in America. His UFC debut ended inside the first round via TKO, but fans still expected to see Penn's slick submission skills on display against Din Thomas.
Fans would be shocked when Penn came out and landed a solid knee to Thomas' head, which was followed by a flurry of punches to end the fight.
The KO loss proved Penn had more skills than just a jiu-jitsu game, something fans are accustomed to now but which was new knowledge to fight fans back then.
UFC 34: Slip and Counter
urdirt.com
Riding a two-fight win streak to begin his MMA career, B.J. Penn was ready to be inserted into the lightweight title picture. Standing in his way at UFC 34 was Caol Uno.
Penn made quick work of Uno, not by submission but with a heavy punch following Uno's power-ranger style kick to begin the fight.
Not much to dissect about an 11-second win, but it was definitely impressive and set Penn up for a showdown with his early rival, Jens Pulver.
B.J. Penn Earns His Black Belt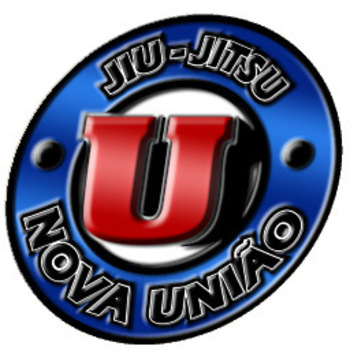 wigify.com
After earning his purple belt from Ralph Gracie, B.J. Penn decided to train with one of the best gyms in South America, Nova Uniao.
It was here that Penn would receive his black belt in Brazilian jiu-jitsu from renowned instructor Andre Pederneiras.
Training with top-level BJJ guys would give Penn one of the best submission games in all of MMA.
UFC 123: The End of a Rivalry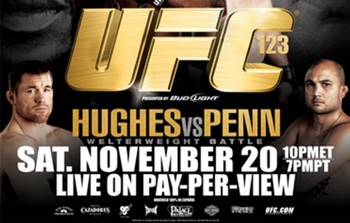 browning.com
Although neither man was considered to be a factor in their respective divisions, B.J. Penn and Matt Hughes were still legendary figures in MMA.
The rivalry wasn't as intense in previous years, but the competitive nature of both men would make for an interesting battle; or so we thought.
Expecting a close back-and-forth battle, fans were left in awe as Penn quickly dispatched his rival with a perfect counter punch. The win in the rubber match gave Penn the victory in the rivalry and gave him two wins over an MMA legend.
UFC 80: A Beatdown into the History Books
mmaweekly.com
After defeating his nemesis Jens Pulver, B.J. Penn squared off against Joe Stevenson for the lightweight title at UFC 80.
Stevenson had made a name for himself while competing on The Ultimate Fighter and was an undeniable fan favorite. Penn didn't care whose side the fans were on and decided to make an example of Stevenson.
In one of the worst beatdowns in MMA history, Penn won the lightweight title and became one of only two men to hold a title in two different weight classes.
UFC 84: B.J. Penn Uses a Jab to Beat Sean Sherk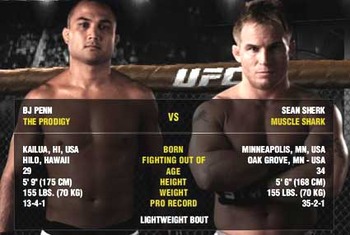 mmatko.com
In the midst of Sean Sherk being stripped of his title and suspended, B.J. Penn had become the new top dog at 155 pounds. When Sherk made his return after a suspension, the trash talk made for a great lead-in.
Sherk was supposed to be the 155-pound version of Matt Hughes, a strong wrestler who could hold an opponent down for the entire duration of a fight.
Instead of using his wrestling, Sherk decided to try and box with Penn. The strategy proved useless, as Penn simply toyed with Sherk for three rounds by using a simple jab.
Eventually Penn ended the fight with a huge flying knee followed by a series of punches to close out the third round.
Staying off the Mat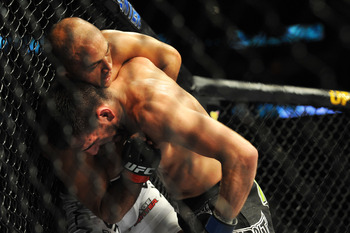 Jon Kopaloff/Getty Images
Not necessarily a single moment, but B.J. Penn's take-down defense should be noted in any discussion of the lightweight's career.
Prior to UFC 112, nobody at 155 pounds could take Penn down, let alone keep him there. Even guys at higher weight classes, like Matt Hughes and Georges St-Pierre, struggled at times to take Penn down.
Besides having a great grappling background, Penn possessed amazing flexibility that would allow him to literally bounce on one leg as his opponent unsuccessfully attempted to wrestle him to the ground.
UFC 46: The Kiss of Death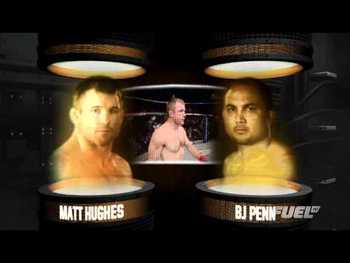 youtube.com
One of the best rivalries in MMA history began at UFC 46 when Matt Hughes put his welterweight title on the line against a returning B.J. Penn.
Penn had left the UFC the year prior due to the company scrapping the lightweight division. A strong showing against the Japanese star Takanori Gomi gave Penn quite a bit of momentum heading into the fight.
Still, fans weren't expecting much from the much smaller Penn against the dominant force at 170 pounds in Hughes.
Considered to be one of the most shocking upsets in UFC history, Penn would submit the welterweight kingpin to secure his first welterweight title.
Leaving a Lasting Legacy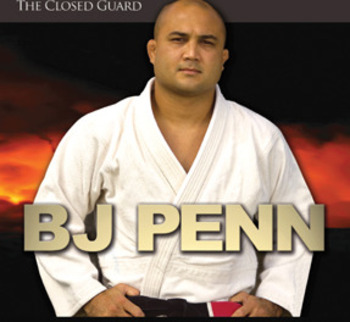 victorybelt.com
B.J. Penn experienced some success at the Mundials prior to competing in the World Jiu-Jitsu championships in 2000, but it would be the latter where Penn made history.
He made history by becoming the first non-Brazilian to win the black belt division. This was also completed only a year after receiving his black belt.
The feat would become his legacy in MMA and will always be one of the first items that come up when discussing the history of Penn.
Keep Reading